100 African Gold Stocks: Huge premium for $7.1bn Red Back takeover unleashes treasure hunt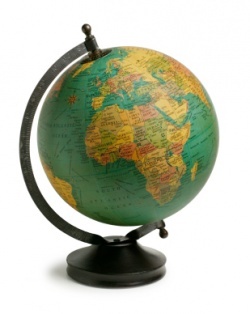 In a recent interview, Mark Cutifani, CEO of AngloGold Ashanti, noted that his group "can bring a new project on at about $2,500/production ounce, against our major competitors in North America, who are doing the same sort of thing for $4,000/production ounce. "If you look at the new acquisitions that are being made, this is Kinross's bid [in Canada] for Red Back, and Newcrest's bid [in Australia] for Lihir; they're buying gold at around $7,000/ production ounce". Indeed. All the names mentioned so far are global Tier I gold stocks, with the exception of Red Back, a Toronto-listed African miner, which currently carries a market value of just over USD 7bn. Applying the metric referred to by AngloGold Ashanti, Kinross and Newcrest are paying premiums of more than 100% for their latest acquisitions. More generally, gold stock valuations, relative to any other kind of miner (with the possible exception of primary silver, a very small global subsector) can be politely said to be over the top. For bigger gold miners, however, premium valuations are relative. The Kinross-Red Back merger involves paper, new Kinross shares, and no cash. 
"Pure gold" miners such as Red Back and Lihir are in special demand, given the increasing tilt seen among bigger gold miners to polymetallic mines, as pure gold deposits become increasingly difficult to find, and dear to buy. Copper already constitutes important parts of some big names such as Barrick and Newmont, the world's No 1 and 2 gold producers, by output. Kinross-Red Back will rank as a pure gold miner; Newcrest's increasing tilt into copper will be tamed a little by its taking over Lihir. Red Back's stock price has risen nearly 20 fold in the past five years. It has been a wonderful ride for any number of investors, who are now looking elsewhere, for the next long, rising wave with a gold lining. Red Back's evolution has drawn attention to listed gold stocks active in Africa, of which about 100 can be counted. Those currently drawing strong attention as possible acquisition targets include Adamus Resources, Semafo, Golden Star, Nevsun Resources, Perseus Mining, Tanzanian Royalty, Centamin Egypt, Great Basin, High River, Oromin, and a number of smaller names such as Azumah Resources. 
Some gold stocks in and around Africa
| | | | | |
| --- | --- | --- | --- | --- |
|   | Stock | From | From | Value |
|   | price | high* | low* | USD bn |
| South Africa & beyond |   |   |   |   |
| AngloGold Ashanti | USD 42.84 | -9.8% | 25.6% | 15.541 |
| | ZAR 104.14 | -10.6% | 25.3% | 9.975 |
| South Africa focus |   |   |   |   |
| Harmony | ZAR 75.38 | -15.3% | 11.3% | 4.384 |
| | ZAR 0.92 | -62.4% | 24.3% | 0.152 |
| | CAD 0.88 | -77.7% | 23.9% | 0.150 |
| | ZAR 3.05 | -54.6% | 5.2% | 0.158 |
| | ZAR 65.00 | -33.7% | 51.5% | 0.246 |
| | AUD 0.28 | -25.3% | 16.7% | 0.201 |
| | ZAR 0.30 | -81.7% | 66.7% | 0.065 |
| | GBP 0.07 | -24.6% | 33.3% | 0.142 |
| | AUD 0.02 | -68.4% | 20.0% | 0.017 |
| | AUD 0.04 | -69.7% | 7.3% | 0.005 |
| Global & Africa |   |   |   |   |
| Barrick | USD 46.13 | -3.9% | 38.5% | 45.462 |
| | USD 59.44 | -6.2% | 52.2% | 28.810 |
| | USD 18.53 | -11.8% | 66.3% | 6.890 |
| Lihir | AUD 4.38 | -2.9% | 70.4% | 9.233 |
| West Africa |   |   |   |   |
| | GBP 0.04 | -31.0% | 690.9% | 0.015 |
| | AUD 0.25 | -13.8% | 1472.3% | 0.034 |
| | AUD 0.07 | -11.9% | 196.0% | 0.012 |
| | CAD 0.20 | -31.0% | 60.0% | 0.031 |
| | CAD 1.90 | -32.6% | 47.3% | 0.252 |
| African Aura (LON:AAAM) | CAD 1.27 | -14.8% | 69.3% | 0.084 |
| | AUD 0.20 | -54.5% | 45.2% | 0.031 |
| Red Back | CAD 29.91 | 0.0% | 182.2% | 7.238 |
| | CAD 0.45 | -52.6% | 164.7% | 0.032 |
| | CAD 8.60 | -5.8% | 305.7% | 2.180 |
| | AUD 0.14 | -36.4% | 55.6% | 0.006 |
| | USD 4.64 | -5.5% | 90.9% | 1.130 |
| | AUD 0.78 | -40.0% | 30.0% | 0.273 |
| | CAD 4.66 | -4.5% | 164.8% | 0.849 |
| | AUD 2.72 | -6.2% | 231.7% | 1.020 |
| | CAD 0.44 | -27.9% | 104.7% | 0.152 |
| | GBP 0.80 | -23.4% | 61.6% | 0.152 |
| | AUD 0.92 | -22.1% | 41.9% | 0.473 |
| | USD 6.19 | -18.2% | 113.4% | 0.176 |
| | CAD 0.02 | -76.5% | 33.3% | 0.003 |
| | AUD 0.80 | -13.5% | 122.2% | 0.177 |
| | AUD 0.27 | -5.4% | 231.3% | 0.023 |
| | AUD 0.56 | -6.7% | 79.3% | 0.194 |
| | CAD 0.85 | -19.0% | 86.8% | 0.054 |
| | CAD 0.09 | -51.4% | 30.8% | 0.041 |
| | AUD 0.27 | -28.9% | 35.0% | 0.035 |
| | USD 1.40 | -2.1% | 133.3% | 0.048 |
| | CAD 0.20 | -22.0% | 143.8% | 0.046 |
| | AUD 0.50 | -6.6% | 371.4% | 0.094 |
| | CAD 0.45 | -41.4% | 196.7% | 0.049 |
| | AUD 1.70 | -12.8% | 372.2% | 0.270 |
| | AUD 0.41 | -22.6% | 310.0% | 0.035 |
| | CAD 1.41 | -21.2% | 872.4% | 0.176 |
| | CAD 0.37 | 0.0% | 722.2% | 0.016 |
| Special Offer: Invest like Buffett, Slater and Greenblatt. Click here for details » | CAD 0.50 | -39.8% | 85.2% | 0.168 |
| | AUD 0.02 | -69.1% | 82.8% | 0.018 |
| | CAD 0.11 | 0.0% | 100.0% | 0.007 |
| | CAD 0.55 | -45.5% | 189.5% | 0.047 |
| Pan African |   |   |   |   |
| | USD 90.90 | -8.8% | 62.7% | 8.224 |
| | GBP 0.07 | -24.6% | 33.3% | 0.142 |
| | GBP 0.10 | -28.3% | 15.2% | 0.016 |
| | CAD 0.35 | -52.7% | 25.0% | 0.014 |
| | GBP 0.01 | -45.0% | 37.5% | 0.013 |
| | CAD 0.06 | -40.0% | 20.0% | 0.028 |
| Mwana Africa (LON:MWA) | GBP 0.09 | -48.7% | 40.0% | 0.069 |
| | CAD 0.18 | -70.3% | 52.2% | 0.017 |
| | GBP 0.03 | -66.2% | 15.8% | 0.025 |
| Africa, other |   |   |   |   |
| | GBP 5.88 | -14.2% | 13.0% | 3.735 |
| Shanta Gold (LON:SHG) | GBP 0.21 | -27.4% | 277.8% | 0.042 |
| | CAD 1.75 | -48.1% | 9.4% | 0.286 |
| | GBP 0.02 | -46.8% | 42.0% | 0.008 |
| | CAD 0.21 | -71.2% | 27.3% | 0.013 |
| | CAD 0.70 | -56.3% | 7.7% | 0.028 |
| | CAD 0.53 | -37.6% | 55.9% | 0.031 |
| | CAD 0.10 | -75.0% | 0.0% | 0.011 |
| | CAD 0.35 | -53.3% | 16.7% | 0.026 |
| | CAD 5.80 | 0.0% | 99.3% | 0.500 |
| Centamin Egypt (LOM:CEY) | CAD 2.85 | 0.0% | 100.7% | 2.767 |
| | GBP 0.30 | -11.3% | 168.2% | 0.101 |
| GMA Resources (LON:GMA) | GBP 0.01 | -78.8% | 23.8% | 0.010 |
| | CAD 1.30 | -24.4% | 83.1% | 0.047 |
| | AUD 0.10 | -25.9% | 127.3% | 0.021 |
| | GBP 0.11 | -39.4% | 53.6% | 0.061 |
| | USD 0.25 | -83.2% | 38.9% | 0.007 |
| Red Rock (LON:RRR) | GBP 0.02 | -15.5% | 104.2% | 0.024 |
| Also in Africa |   |   |   |   |
| | CAD 2.04 | -13.9% | 3300.0% | 0.302 |
| | CAD 0.38 | -47.2% | 17.2% | 0.034 |
| | USD 0.10 | -79.6% | 11.1% | 0.007 |
| Great Basin | CAD 2.24 | -2.6% | 63.5% | 0.735 |
| | AUD 0.25 | -63.0% | 78.6% | 0.068 |
| | CAD 3.33 | -17.8% | 1981.3% | 0.449 |
| High River | CAD 0.92 | -6.1% | 192.1% | 0.694 |
| | CAD 4.00 | -67.2% | 100.0% | 0.403 |
| | CAD 1.05 | -2.8% | 78.0% | 0.102 |
| Vatukoula Gold (LON:VGM) | GBP 0.02 | -31.0% | 62.6% | 0.106 |
| | CAD 1.90 | -15.6% | 84.5% | 0.255 |
| Avocet Mining (LON:AVO) | GBP 1.13 | -19.3% | 76.6% | 0.344 |
| | AUD 2.23 | -14.6% | 46.7% | 0.657 |
| | CAD 0.12 | -79.1% | 43.8% | 0.005 |
| | AUD 0.47 | -29.8% | 64.6% | 0.088 |
| | CAD 0.69 | -31.0% | 60.5% | 0.096 |
| | GBP 0.19 | -54.3% | 7.1% | 0.014 |
| Nyota Minerals (LON:NYO) | GBP 0.17 | -17.3% | 211.6% | 0.067 |
| | CAD 33.17 | -3.6% | 30.7% | 3.571 |
| Mainly copper |   |   |   |   |
| First Quantum | CAD 58.58 | -41.6% | 21.5% | 4.454 |
| | GBP 0.04 | -32.6% | 14.8% | 0.018 |
* 12 month
This article was written and market & company data crunched by Barry Sergeant of Mineweb (Johannesbourg), the world's top mining and mining investment news website
---
Disclaimer:
As per our Terms of Use, Stockopedia is a financial news & data site, discussion forum and content aggregator. Our site should be used for educational & informational purposes only. We do not provide investment advice, recommendations or views as to whether an investment or strategy is suited to the investment needs of a specific individual. You should make your own decisions and seek independent professional advice before doing so. The author may own shares in any companies discussed, all opinions are his/her own & are general/impersonal. Remember: Shares can go down as well as up. Past performance is not a guide to future performance & investors may not get back the amount invested.
---
---

Nyota Minerals Limited is an Australian- based gold exploration and development Company, engaged in the mineral exploration and evaluation in Ethiopia, East Africa. The Company's business segments include corporate, Ethiopia and Africa. The Company is focused on the development of Tulu Kapi, its flagship project (Project) and the exploration of its licence area also in Western Ethiopia. The Company holds six Exploration Licences covering an area of approximately 3,400 square kilometers (km2) within Ethiopia, on the Arabian Nubian Shield. Four of the Exploration Licences are located over and around the Tulu Kapi deposit: Tulu Kapi, Yubdo, Billa Gulliso and Ankore (totaling 290 km2). The other two Exploration Licences: Brantham and Towchester (totaling 3,147 km2) are located approximately 100 kilometers north of Tulu Kapi (the Northern Blocks) and cover four distinct parcels of land. more »

Red Rock Resources plc is a mineral exploration company. During the fiscal year ended June 30, 2010 (fiscal 2010), its principal operational focus was on its gold assets located in Kenya and gold investment in Colombia. The Company is engaged in mineral exploration and development focused on iron ore, uranium and manganese in Western Australia, Tasmania, Zambia and Malawi. The Company operates in the Australia and Africa. On January 14, 2010, the Company sold Savage River tenement license located in Tasmania, E11/2005, to Resource Star Limited (RSL), and 90% of its interest in Ilomba Hill Malawi, EPL 0264/08. On October 9, 2009, it purchased rights to eight exploration tenements located in the Northern Territory of Australia from Jupiter Mines Limited and other parties. On November 2, 2009, it made investments in Kansai Mining Corporation. As of June 30, 2010, it held 15% interest in Mid-Migori Mining Company Limited (MMM). more »

Centamin plc is the ultimate holding company. The Company, along with its subsidiaries, is engaged in the business of exploration for precious and base metals. The Company's principal asset is the Sukari Gold Mine (Sukari), which is located in the Eastern Desert of Egypt, approximately 700 kilometers from Cairo and 25 kilometers from the Red Sea. The Sukari Gold Mine is a gold mine in Egypt. During the year ended December 31, 2011, the Company produced 202,699 ounces of gold. During 2011, the Company acquired Sheba Exploration (UK) Plc and had interests in four exploration licenses in Ethiopia, where it conducted further exploration activities. Some of its wholly owned subsidiaries are Centamin Egypt Limited, Viking Resources Limited, North African Resources NL, Pharaoh Gold Mines NL, Egyptian Pharaoh Investments, Centamin UK Limited, Sheba Exploration (UK) plc and Sheba Exploration Limited. more »