2012 forecast: Big changes for the UK Capital market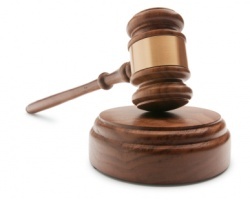 The newspapers recently have been very useful in reminding me of the major changes which occurred in 2011. I suspect that very few of us would have predicted that all of these changes would be compressed together into one year, for instance, the Arab Spring and the Eurozone crisis.
In my opinion dramatic changes will start to occur to improve the operation of the capital markets; it takes a good crisis to produce game changing solutions. Last October, I referred to an excellent paper, It's the Economy, written by Andrew Tyrie, chairman of the Treasury Select Committee. Clearly this committee contains some interesting thinkers and one of Mr Tyrie's colleagues, Jesse Norman, has just published a pamphlet, Conservative Free Markets, and the Case for Real Capitalism, which can be accessed by clicking here.
Another couple of recent publications incorporating useful pointers for investors have been:
The press release, 2012 - time for the UK to 'power up' and begin rebalancing its economy, issued by CBI Director General, John Cridland, is accessible by clicking here.
John Mauldin's recent newsletter contained a link to a paper by Boston Consulting Group staff advising business leaders how to prepare for 2012 (and beyond). The paper provides useful input for investors as to what features to look for in companies in these difficult times, such as innovation and game changing business models.
The big structural changes which I believe will start to occur in the UK capital market are:
The growth in funds managed by institutional investors will start shrinking. It was an appropriate structure in a pre-internet day and age, but has run its course due to:
i) The internet enabling private investors to organise themselves so as to appear to the City and companies like institutional investors, whilst the final investment decision is left in the hands of each individual investor rather than being made by an agent, e.g. an institutional fund manager.
ii) Institutions demonstrating that over the long term they are not effective owners. If they were, Jesse Norman would not have had occasion to write the pamphlet referred to above.
Special Offer: Invest like Buffett, Slater and Greenblatt. Click here for details »
iii) Concentration of decision making runs counter to the principle of The Wisdom of Crowds.
iv) The costs of investing via institutions, including those which are not of the institutions' own making such as the costs associated with regulation, cannot be justified at a time when investment returns generally are so meagre.
Direct investment by private investors will increase. Research from Capita shows that direct ownership has shrunk from 54% in 1963 to 12% in August 2011.
New forms of advisory client stockbroking will develop to assist private investors wishing to invest directly. Smallcap advisory stockbroking has shrunk significantly due to the impact of the regulatory regime.
There will be an increase in smallcap IPOs, which is required in order to:
- Rebalance the economy from consumption to high value added export oriented manufacturing.
- Enlarge the pool of ambitious Mittelstand companies from which the larger companies appropriate to the new economy will be developed.
There will be an increase in companies issuing loan stocks, with the following results:
- The demand placed on banks for overdraft and loan facilities will be reduced. At present and for the foreseeable future, the banks are charging companies high rates of interest in relation to the base rate (circa 9/10%) but are paying depositors minimal rates of interest. Almost 100% of the interest charged to borrowers is being retained by the banks. This means that bank depositors are being asked to rebuild bank balance sheets rather than bank shareholders. This is not a sensible commercial role for depositors to take on since most of them will not have a direct equity interest in their bank.
- Individuals will start to be able to obtain decent rates of interest again, with loan stocks able to form the foundation of a portfolio and equities being the icing on the cake, a reversion to the situation which used to prevail until a few decades ago.
In summary, I believe that the UK capital markets landscape will revert towards the structures and thinking which existed before the cult of the equity kicked in which was led by George Ross-Goobey, the pension fund manager of the Imperial Tobacco pension fund. Ross-Goobey recognised in the late 1940s, that a 3% gilt yield and a 4% equity yield provided an attractive opportunity for investing in equities at a time when the economy and corporate profits were growing. I will review developments across the above five fronts at the end of 2012 and assess the extent to which I need to eat humble pie!
---
Disclaimer:
This note was prepared by LCF Research Limited using information provided by the subject company's management or publically available news sources. No representations are made nor warranties given (express or implied) in relation to accuracy and completeness. This document is not an invitation to invest in the subject company and does not purport to contain all the necessary information that a prospective investor might require. LCF Research Limited recommends prospective investors to conduct their own thorough independent analysis of the subject company and the information contained in this note or referred to above.
---
---