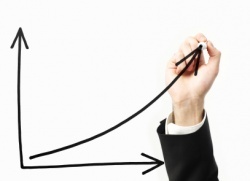 Twelve months ago we looked at the strong performance of a stock screening formula that seeks out the cheapest shares in the market and then highlights those that are in the best financial shape. The Piotroski low price-to-book screen has continued its strong run so far this year – but perhaps there's a way to  further improve the potential performance.  By adding one of the most predictive factors of all – relative price strength – can we isolate which of these bargain bucket stocks are most likely to be in recovery?
The engine of this value investing technique is Joseph Piotroski's nine-point accounting-based test known as the F-Score. As discussed in detail here, the criteria are broken into three sections starting with profitability signals followed by leverage, liquidity and source of funds and, finally, operating efficiency. So far this year, applying this test against the cheapest companies in the market on a price-to-book basis has been the superior performer among Stockopedia's three Piotroski-based screens. 
In the year since we last looked in depth at the Piotroski performance, the companies that we highlighted have gone on to perform as expected – two have risen in price (Persimmon (LON:PSN) and Inland Homes (LON:INL) ), two have lost ground and one is where it was 12 months ago. There are no quick fixes promised – this is a value screen for the long term – but the overall performance of the basket year-to-date is an impressive 30.4% versus the FTSE. 
While companies that emerge on the list may at first seem like basket cases, the theory is that their robust fundamental health could signal a brighter longer term future. This combination of value and fundamental momentum has been shown to be a powerful indicator of stocks that could be worth closer inspection. What the screen doesn't show however, is which of these stocks has benefitted from the positive price momentum seen in the market during the second half of 2012. Relative strength on a six month basis is acknowledged to be an influential guide to shares that may have further to rise. So by combining value with the F-Score and relative strength you get a glimpse of which among the cheapest stocks in the market are gaining momentum both fundamentally and technically. In practical terms, adding the six-month relative price rule, slims down this Piotroski screen from 23 to 13 companies – and here are some notable performers… 
The publisher 
The top performer by quite a distance on a relative strength basis is publishing group Trinity Mirror (LON:TNI), whose shares began moving on the arrival of new CEO (and ex-HMV boss) Simon Fox at the end of July. His replacement of Sly Bailey (who left in mid-June) has already resulted in some changes to the management structure across the group. On the numbers, the group's P/B of 0.23 makes it among the cheapest stocks in London despite rising pre-tax profits at the half year and an F-score of 8. Concerns have understandably focused on the group's ability to move in to (and make money from) digital platforms. More recently, the shares have been knocked by signs that the group's Mirror newspapers may be about to get embroiled in the phone hacking scandal that caused so much trouble at News International recently. There is an excellent analysis of Trinity Mirror's financials by Paul Scott, here. 
The baker 
Next on the list is Finsbury Food (LON:FIF), the bakery business, which we mentioned in the Ben Graham Strategies Rock the FTSE in 2012 feature earlier this year. Finsbury saw its shares collapse towards the end of 2008 but the stock has been on the move again in recent months, taking it back to where it was four years ago. The group's full year results in September struck an upbeat tone despite continued pressure from rising prices of commodities like sugar and eggs. With an F-Score of 8, a P/B of 0.47 and six-month relative strength of 49.7%, the company has some interesting indicators but risks remain. 
The marketing agency 
Finally, the third placed stock on the screen is communications group Mission Marketing (LON:TMMG), another company whose shares collapsed between 2008 and 2010. With an F-Score of 8 and a P/B of 0.38, Mission easily makes this screen, helped by its focus on paying down debt in recent years. A couple of in-fill acquisition this autumn are a nod to the group's ambitions but the main focus seems to be on organic growth after the shocks of recent years, although the dividend could be back on next year. Interestingly, Mission also qualifies as an A+ stock according to Joel Greenblatt's Magic Formula for finding 'quality' stocks at cheap prices. 
Value on the move 
It is important to note that the Piotroski price-to-book screen simply offers an insight into some of the 'cheapest' stocks with the strongest financial indicators. It can still take a while (with no guarantees) for these companies to emerge from the wilderness. However, with the mini-bull run seen in the market since the end of the summer, it's interesting to link up value, fundamental momentum and relative strength indicators to see which stocks are attracting investors and which could have further to run. 
To take value screening further, you can sign up for a two-week free trial of the Stockopedia PRO stock screener here: www.stockopedia.co.uk/plans
There's
value
in the stock market
but do you know where to look?
Get the most concise synopsis of everything that's been proven to work in value investing. If you like your stocks cheap you've found a treasure trove distilled to under 70 pages.
How to find ultimate Bargain Stocks with Ben Graham
How to spot Turnarounds and avoid Value Traps
From Graham to Greenblatt via Piotroski & Lakonishok
How to value stocks and set a margin of safety
Disclaimer:
As per our Terms of Use, Stockopedia is a financial news & data site, discussion forum and content aggregator. Our site should be used for educational & informational purposes only. We do not provide investment advice, recommendations or views as to whether an investment or strategy is suited to the investment needs of a specific individual. You should make your own decisions and seek independent professional advice before doing so. Remember: Shares can go down as well as up. Past performance is not a guide to future performance & investors may not get back the amount invested.
---
---

Inland Homes plc, formerly Inland plc, along with its subsidiaries, is engaged in acquiring residential and mixed use sites and seeks planning consent for development. The Company also develops a number of plots for private sale. Inland Homes is a developer of urban regeneration projects around southern England. The Company generates income by way of land sales. It also generates income from house building, fees from planning and property management services and other related services. The Company's completed projects include Byfleet, Surrey; Warren Road, Reigate, and Farnborough, Hampshire. Key projects include Drayton Garden Village, Middlesex; Queensgate, Farnborough; Poole, Dorset, and Ashford, Middlesex. As of June 30, 2011, the land portfolio consisted of 1,590 plots across the south of England, controlled or managed by Inland. more »

Parallel Media Group PLC (PMG) is a sports, entertainment and digital media agency. The principal activities of PMG are those of sports promotion, event management, sponsorship sales, media distribution, and sports sponsorship advisory services. It operates in two segments: Event Promotion and Sales & Consultancy. The Sales and Consultancy Division consists of three units: Parallel Thinking, Parallel Media Korea and Parallel Media Worldwide. Parallel Thinking is the sales and consultancy brand based in London and works with international brands and federations on sports related marketing opportunities and projects. Parallel Media Korea focuses on the development of new opportunities in the Korean market, providing sales and marketing presence in Korea. On July 29, 2011, it acquired 100% interests in Parallel Media Korea (New Media) Limited and Parallel Media (Africa) Limited. In October 2012, it acquired 50% interest in Parallel Smart Media Asia Alpha Entertainment Pte Limited. more »

Trinity Mirror plc is engaged in the publication and printing of newspapers and a portfolio of online businesses, primarily in the United Kingdom. The Company operates in two divisions: Nationals and Regionals. The Company's Nationals division publishes publishes five national newspaper titles. Its Regionals division publishes a diverse portfolio of market brands across England and Wales which are complemented by companion and local websites. Central includes costs not allocated to the operational divisions. The Company's portfolio includes five national newspapers; Daily Mirror, the Daily Record, the Sunday Mirror, The People and the Sunday Mail, as well as a portfolio of regional titles, including household names, such as the Liverpool Echo, Manchester Evening News, Birmingham Mail, Western Mail and Newcastle Chronicle. In December 2011, the Company acquired The Communicator Corporation Limited. more »