A Ronald Muhlenkamp-esque screen: quality companies with high return on equity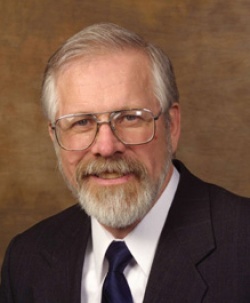 Ronald Muhlenkamp is the founder and president of US fund management firm Muhlenkamp & Company. After setting up in business in 1977 he rose to prominence with a successful investment strategy that continues to seek out good quality companies with strong profits at an attractive price. 
Background 
In his book Ron's Road to Wealth: Insights for the Curious Investor, Muhlenkamp describes beginning his investing career in 1968, just as the bull market of the 1960s was about to run head long into the bear market crash of 1973-1974. That collapse triggered a market-wide rethink on investment knowledge and conventional wisdom and led Muhlenkamp to begin an extensive study of fundamental and technical investment management philosophies. 
His research led to a proprietary method of evaluating both equity and fixed income securities, which his firm continues to employ. He is a regular fixture as an investment commentator in the media and produces numerous articles and newsletters covering a wide spectrum of investment topics. 
Investment strategy 
Muhlenkamp's strategy looks for companies with a high return on equity (ROE) at a reasonable price. ROE is basically a measure of how much profit a company earns in relation to the total amount of shareholder equity found on its balance sheet. Muhlenkamp likes this measurement over other growth indicators because a company whose ROE is higher than its growth rate is likely to be generating lots of cash. While companies can be responsible for spending cash in fruitless ways, Muhlenkamp figures that lots of free cash flow means the stock is in control of its own destiny – so it's a useful starting point. 
While Muhlenkamp has conceded that his methods have required tweaking in response to changing macro conditions over the years, the ultimate aim is to find companies with strong balance sheets, low debt and strong cash generation as measured by ROE. In an interview with Steve Forbes in 2011, Muhlenkamp said he looked to buy these companies when they are cheap "and then hold them as long as they fulfil our expectations". 
According to the American Association of Individual Investors, which has scrutinised Muhlenkamp's approach, he derives a required equity return by taking the inflation rate and adding a premium for either bonds or equities. "This required return is then used to arrive at a required return on equity and, ultimately, the maximum he is willing to pay for earnings," AAII says. In the 2011 Forbes interview, Muhlenkamp said his firm's average holding had a P/E of 10 and had a return on equity of about 18%. 
When it comes to buying and selling, Muhlenkamp doesn't attempt to time the market when making purchases, preferring instead to focus on determining a fair price for the stock. However, he does track the market when it comes to unwinding his positions and opts to sell stock when the fundamentals no longer meet his criteria or if the share price disappoints for unknown reasons. 
Special Offer: Invest like Buffett, Slater and Greenblatt. Click here for details »
Investment formula 
Muhlenkamp's methods were analysed by Ludwig B Chincarini and Daehwan Kim in Quantitative Equity Portfolio Management: An Active Approach to Portfolio Construction and Management. At Stockopedia, we have taken that model to produce a version of the Muhlenkamp screen. Here are the criteria: 
ROE % > 14
ROE % 5y Avg > 14
EPS 5y CAGR % > 0
EPS Gwth % (TTM) > Industry Group Median
P/E < Industry Group Median
Price-to-Book < 2
Net Margin % > Industry Group Median
Debt To Assets < Median
Free Cash Flow > 0
Does it work? 
According to Chincarini and Kim, the Muhlenkamp fund averaged an 18.38% annual rate of return for the 19 years to 2004, versus 12.07% for the S&P 500. Stockopedia's interpretation of the screen is currently running at an annualised 12.74% but is down against the FTSE 100 over the past six months (-5.95% versus -2.36%). It is important to note that the Stockopedia screen is simply an attempt to encapsulate Muhlenkamp's approach, and represents just one perspective on his investment strategy. 
How can I apply this screen? 
On Stockopedia PRO, of course – you can sign up here for a two week free trial. We model over 65 different investment strategies, with over 300 screenable ratios. 
What to watch 
Muhlenkamp's fund produced impressive results for many years until the mid-2000s and he has stressed that his tactics have had to change over time. While he was lauded for skipping the hysteria surrounding the dotcom bubble, some commentators think Muhlenkamp began buying stocks too early in 2008, only to see their values fall further. For investors following his techniques, timing stock purchases is obviously a key factor. More generally, using ROE as a measurement of performance can risk overlooking the issue of debt (which ROE doesn't account for). Muhlenkamp is wary of companies with debt anyway but investors using this screen should note the risk. 
Further reading 
There's
value
in the stock market
but do you know where to look?
Get the most concise synopsis of everything that's been proven to work in value investing. If you like your stocks cheap you've found a treasure trove distilled to under 70 pages.
How to find ultimate Bargain Stocks with Ben Graham
How to spot Turnarounds and avoid Value Traps
From Graham to Greenblatt via Piotroski & Lakonishok
How to value stocks and set a margin of safety
Disclaimer:
As per our Terms of Use, Stockopedia is a financial news & data site, discussion forum and content aggregator. Our site should be used for educational & informational purposes only. We do not provide investment advice, recommendations or views as to whether an investment or strategy is suited to the investment needs of a specific individual. You should make your own decisions and seek independent professional advice before doing so. Remember: Shares can go down as well as up. Past performance is not a guide to future performance & investors may not get back the amount invested.
---
---