Active, passive or hybrid fund management: does it matter?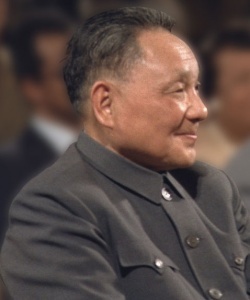 Deng Xiaoping once claimed that it didn't matter if a cat was a black or white as long as it caught mice it was a good cat. To some extent the debate about passive and active funds has descended into polemical rhetoric reminiscent of the struggles between communism and capitalism. Opinions have become so entrenched that some advocates of one type refuse to consider using a member of the rival group. Such intransigence is not helpful to the people that really matter; the investors. They should be advised by those prepared to look at all the options. Moreover, the gap between the two groups is becoming harder to define as funds in both cohorts evolve to adjust to the new realities of the market place. Some active managers are cutting fees to compete with passive funds and some passive funds are not that passive. In a changing world the old labels are no longer so accurate.

To complicate matters new funds have been developed that are neither fish nor fowl and are hard to ascribe to either category and even harder to name. Is it best to call them active trackers, passive actives, blended, melange, mixed, process driven, asset allocation, crossbreed, crossover, mongrel, combination, compound, amalgam, mulatto or maybe just hybrid?

As in any debate it is always helpful to define terms before trying to resolve the issues. While many people think they know instinctively what an active fund is it is a lot harder to construct a definition. Besides, what actually do we mean by passive anyway?

A common description of an active fund is one that aspires to beat the market, which of course begs the question of what is "the market". A widespread assumption is that it is the appropriate stock market index, typically the FTSE 100 or FT All Share. The first challenge here is to make sure the index is the total return measure so that it includes reinvested dividends and not just the simple capital index. As an aside it is worth pointing out that a number of structured products exploit this seemingly arcane difference to set benchmarks that the providers know they have a better chance of beating. They hope investors won't notice them pocketing the dividends. Absolute return funds are especially good at exploiting such differences.

A minor point is that to make a true comparison an active fund should only select stocks from within that index. In practise many active funds include foreign stocks, AIM listed companies or even bonds that are not constituents of, say, the FT All Share. Some of them also use derivatives. In practise many active funds invest outside their strict universe and, in effect, pinch beta from another market then claim it as alpha in their own. Such alpha rustlers make cross border raids by investing in, say, US tobacco companies and use that performance boost to claim superior returns against a UK benchmark.

Whatever the issues with active funds the world of passive investing is even murkier. At first glance passive funds are easier to define, partly because their sponsors make a point of referencing the index they are benchmarked to. That said, passive funds do use derivatives, albeit in the interests of efficient dealing for IPOs, rights issues and changes to the underlying index. However, once that line is crossed it is not difficult to see that it can progress to include the complex area of trading that proved so embarrassing and expensive to UBS in September. Into this world we also have to address the confusing issue of ETF labelling. It is no longer sufficient to label something as an ETF. It has, at the least, to be classified as either a physical, synthetic or over collateralised ETF. If a bank has to go such a length to describe them it is clear that these are far from passive products. In addition aspects such as counterparty risk, trading and monitoring of collateral requirements need to be considered. Moreover, investors need to keep an eye on the credit rating of the sponsoring bank. Buying something from a AA rated institution is fine. But in these fast moving times ratings can change in a matter of weeks or days and what was once blue chip is now junk. That is not very reassuring for those long term investors building up a pension pot using these vehicles.

However, the ground is being muddied by the new breed of funds that bridge the gap between active and passive that blur the dividing lines. These funds use tightly defined investment processes that either select a sub-set of stocks in an index or invest in the whole index in a particular way. At the moment this space is dominated by DFA, but also includes IUKD, RAFI and The Munro Fund. While it is easy to define the constituents it is harder to ascribe a label to the group.

Some of these new funds make life harder for investors at the start by inventing their own index. That requires boffins to spend time and effort on analysing data and repackaging it. This immediately introduces a degree of opacity which is compounded by the secretive way some of the processes are executed. That too involves some element of active trading.

The gold standard benchmark of any investment collective must be the underlying index that it is benchmarked to. While they may be flawed in using market capitalisation they are simple to understand and widely followed. Any collective vehicle that seeks to replicate or beat the returns of that index should do in a way that investors understand. What is crucial is that the process is replicable and eliminates as much human subjectivity as possible. That way the underlying bias of the process can be demonstrated and measured against the benchmark. Where active funds differ most from passive funds is the frequent change of managers. Such a change can dramatically change the style of fund and introduces a totally different set of biases into the fund. That makes longer run comparisons of active funds difficult if not irrelevant.

Passive funds have the advantage here in that the process continues irrespective of the name on the fact sheet. This is one clue to the difference between passive and active. Passive funds have a constant process so any deviations in relative returns are a function of the market not the mechanism. With active funds it is never quite clear how much of the relative difference is due to the manager or the style in the market. A classic example was in 2009 and 2010 when the dash to trash rally that followed the Quantitative Easing rally favoured mid cap growth stocks at the expense of large cap value. Distinguishing how much value active managers added to the style bias in this rally was difficult. In the case of hybrid funds it was easier to see which process worked in that environment and which ones got left behind. This makes it easier for fund pickers to select the funds that did well, or the ones that might do well when markets change, as they have since the first quarter of 2011.

It does, though, lead to the bizarre situation that analysis of passive funds then becomes one of analysing past performance just as with active funds. This is despite advocates of passive funds telling us that past performance is no guide to future returns. Somewhat confusingly some fee based managers use this measure when considering the new range of hybrid funds.

Hybrid funds in the UK have a relatively short trading history so some argue that it is too early to make comparisons. Moreover, attribution analysis of hybrid funds is not simple because it derives from two sources: the underlying process and the prevailing market bias such as to value or growth, bug cap or small cap. The problem is that in the short term market bias can overwhelm the underlying process. Because hybrid funds are process driven analysts don't have to worry that the process might have changed. So in that regard they are closer to passive funds than active ones. Herein lies the true distinction between active and passive. In an active fund it is not easy to measure how much value a manger has added relative to the underlying bias in the market. But you can with a passive fund.

All of this demonstrates that really there is no clear difference between active and passive and the rise of hybrid funds makes the distinction even fuzzier. It seems that there is a continuum from black to white with lots of grey in the middle. Perhaps the best way to identify where a fund sits on that spectrum would be through its portfolio turnover rate. But few funds declare that.

If Deng Xiaoping was still alive today, and investing in collectives, he probably wouldn't care too much if it was an active, passive or hybrid fund. As long as it did what it promised he would surely regard it as a good fund whatever it was called.
---
Disclaimer:
Past performance is not a guide to future returns. The value of investments and the income from them may go down as well as up and is not guaranteed. An investor may not get back the amount originally invested. For risks relating to specific products, please refer to the relevant documentation for that product.
---
---