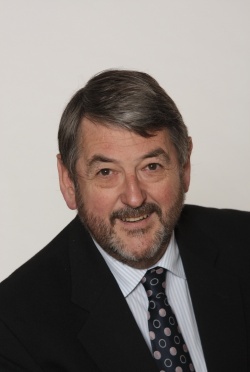 Angel Mining (LON:ANGM) is an AIM listed mining and exploration operation focused on Greenland and its mineral resources. The company owns two mines in Greenland, the Nalunaq gold mine and the Black Angel zinc and lead mine, and have recently announced that it has commenced production at its Nalunaq gold mine. Over the last year, the company has grown from a team of 3 to one of more than 75, and the commencement of gold production is a major milestone for the company. Following the recent announcement and a busy end to 2010, Nick Hall, the Angle Mining Chief Executive Officer, has taken time out to discuss various aspects of the business, including, the Nalunaq gold mine, the production process, Black Angel mine and its potential, finance and company aims.

Q1. Briefly, could you describe Angel Mining's history, business model and mission?

Angel Mining was formed in 1998 as a mineral exploration company with specialist interests in tantalum. At that time the company was called Angus & Ross. It had exploration activities in Canada, China, Brazil, Australia and Greenland but none proved a mineable resource, except for the zinc/lead deposit in Greenland being the former Black Angel mine as operated by Cominco and for a short while by Boliden before closing in 1990.

A JORC resource study in 2007, prepared by Wardell Armstrong International reported a resource of 4.425 tonnes at an average grade of 11.6%, of which 8.6% is zinc and 3 % is lead. Included in the resource is a proven reserve of 1.489 tonnes at an average grade of 13.6% and a similar proportion of zinc and lead.

In early 2007 the company negotiated a loan facility, from a New York based hedge fund, to fund the completion of a bankable feasibility study, which was completed in January 2008. By May of that year the company had applied for and been granted a mining licence and was raising project finance to develop the mine. The banking crisis and falling commodity prices resulted in the withdrawal of the project finance offer and the company was then almost certain to go into default on the loan it had drawn on for the feasibility study.

The company had no funds to continue with the exploration projects and decided to transform itself into a mining company. Staff, including all but 3 directors, departed and the office was closed to preserve cash but it was able to negotiate an off-take agreement with MRI Trading for future zinc and lead production. The share price recovered sufficiently for the company to raise some new equity and for it to renegotiate the hedge fund loan into a debt equity swap.

Crew Gold were closing their gold mine in southern Greenland, which had been unsuccessful, despite an average grade of 14.5 grams per tonne, as all processing was being done in Newfoundland and the operating costs were just too high.

Angus & Ross changed its name to Angel Mining and acquired the Nalunaq gold mine for US$1.5m based on a plan to construct an in-mine cyanide leaching plant. This is now commencing production, with a monthly production target of 2,000 ounces, once full scale production is achieved.

Our business model is to develop high grade gold, silver and semi precious metal mines in countries within or bordering the Arctic Circle. The company is also developing special skills in the design and construction of underground process plants which provide optimum environmental control capabilities and reduce operating costs through minimisation of material handling costs.

The mission is to develop shareholder value faster than the sector average.

Q2. Why the focus on Greenland? And, how do you find operating in Greenland, both with local stakeholders and the authorities?

We are focussed on Greenland because:-
• there is great mineral wealth to be exploited
• Angel Mining is the only mining company currently active in Greenland
• It is a friendly, politically stable, corruption free country which is working towards political independence from Denmark but needs new industry/commerce to achieve financial independence before the political dream can be realised

Local stakeholders are mainly our employees and suppliers. We are training locals to become miners and mill operatives. Our workforce is approximately 50% local and I expect that percentage to progressively increase. We use local suppliers where ever we can but they have little competition and have to deal with harsh weather conditions, so prices are not very competitive.

Mining and exploration activities are regulated by the Bureau of Minerals & Petroleum. We have a close working relationship with them and we are able to work collaboratively to solve problems.

Q3. How did Angel Mining acquire the Nalunaq gold mine?

We contacted Crew Gold to see if they wanted to sell some mining equipment in Greenland at a very cheap price. The general discussion that followed resulted in us considering how Nalunaq could be made to work and our ultimate purchase.

Q4. You have recently announced that the Nalunaq gold mine is now in production, how significant is this milestone for Angel? Also, can you provide a flavour of the work/process involved in getting the company to this stage?

Much of this has been answered above but the significance, in my mind, is the credibility Nalunaq provides in proving that we can work profitably in Greenland and operate in mine process plants successfully.

Q5. Could you briefly explain the gold production and distribution process?

1. Selective mining of the 1 metre quartz intrusion into a granite like host rock using standard drill, blast and muck out procedures plus stope mining of high grade panels. The quartz reposes at 35o and is a nugget deposit with predictable areas of very high grade.

2. The quartz, as clean as is practical, is then fed via an ore pass into the process plant which comprises a crushing circuit (jaw crusher to cone crusher to ball mill), CIP cyanide leaching facility and an elusion section which extracts the gold from the carbon and recovers it through an electro-winning bath before smelting.

3. The resultant doré is stored in a safe until it is transported to the refiner where it is converted into bullion and sterling silver and sold.

Q6. What are your production, revenue and cost per unit targets for the Nalunaq gold mine?

The production target is 2,000 ounces per month and our cash cost is targeted to be less than US$600. We have not entered into any hedge arrangements so, at present, the selling price will be market price.

Q7. What is happening with regard to the Black Angel zinc/lead mine, and what are your aspirations for the project?

We are committed to completing the construction of a cable car to provide access to the mine during 2011 and the process plant should be constructed before the end of 2012. The pace of development will depend on the speed with which we can obtain the finance. Our aspirations are:-

1. To build the plant and develop the mine with the least amount of new equity possible
2. To commence production at the time when zinc and lead prices are US$3,000 per tonne, or more
3. To have a cash cost of production of US$1,100, or less
4. To control capex to US$100m or less
5. To produce approximately 38,000 tonnes of metal p.a.

Q8. Bar the Nalunaq gold and Black Angel mine, do you expect to develop any other projects over the short to medium term?

Yes

Q9. Angel Mining seems to have quite a complex funding and debt situation, can you please briefly explain the agreements?

The funding of Angel Mining comprises:-

1. Equity – currently 460m 1p shares with a market price of 5.5p at 23/12/2010
2. Cyrus convertible loan – US$12.5m convertible into 577m shares before 31/12/2016
3. Cyrus short term loan – US$21m payable on or before 31/12/2011
4. SEDA equity facility - £1.6m remains of a £5m facility (available until May 2011)
5. Socius equity facility – US$22m remains of a US$25m facility (available until Sept 2013)

Q10. Going forward, how do you see the financial demands regarding working capital and capital expenditure being met?

• Working capital will be satisfied by income from gold sales
• The Cyrus loan will be repaid partly out of cash generated from gold sales and partly from new equity, as underpinned by the Socius facility
• The cash requirements for Black Angel will be approx. US$3m, to complete the cable car, plus other development costs which will not be committed to until funding has been secured.

Q11. The stock market over the past 12 months has proved to be quite fickle when it comes to AIM listed companies in the primary sector, how do you view the market sentiment relating to Angel Mining and what's your aim in terms of a future market capitalisation for the company?

I think that the AIM market has served Angel Mining very well, particularly during the last year. Most of our shareholders are private individuals and I am therefore more interested in driving the price per share rather than setting a market cap target. As it happens, we have benefitted from an unexpected rise in the value of gold and silver and I believe that it will not be too long before our journey will be propelled by significant rises in metal prices, particularly zinc.

Q12. Finally, what feedback do you get from the shareholders about the performance of Angel Mining? And, what can they look forward to over the next 12 months?

Hard work and concentrated effort applied to high grade specialist mines with strong cash generative capabilities.

We need to consolidate the work done to date:-
• Maximise operating efficiencies at Nalunaq,
• Development of Black Angel,
• Strengthen the Group balance sheet
• Continue building the specialist team
• New projects


Thanks for taking the time to discuss the various business aspects and for sharing your thoughts.

All images courtesy and copyright of Angel Mining.
Disclaimer:
This content has been created for information purposes only, and is NOT, in any way, a recommendation to invest.  This communication is a snapshot of a certain aspect of a discussed business at a moment in time, and is merely a basic starting point for research.  The article/thread has been created with honesty and integrity in mind and is based on publically available information sourced in relation to the title, such as from, RNS announcements, published reports, management comments, analyst reports, media coverage etc.  To this extent the author who has written the piece in good faith accepts no liability for the accuracy of the information and urges all readers to verify the content independently.  Please note that the value of investments may fall or rise and you may not get back the amount originally invested, or in some cases your investment may be wiped off altogether.  When investing, bear in mind that past performance is not a guide to future performance and that qualified independent financial advice should be sought before buying or selling shares.  The Author of this article may hold shares in the companies discussed.
---
---

Angel Mining plc (Angel) is engaged in the exploitation of minerals, particularly gold, zinc and lead in Greenland. The Company operates in two segments: the Black Angel zinc/lead mine (Greenland) and the Nalunaq Gold Mine (Greenland). During the fiscal year ended the Company operated mainly in the Nalunaq gold mine in southern Greenland. The Company's main project is the Black Angel zinc/lead mine, which is located some 900 kilometers further north. The Company mines for precious and semi-precious metals, such as gold, silver, zinc and lead. The Black Angel mine is on the west coast of Greenland. The mine, which is approximately five kilometers long, is located inside Black Angel mountain. The Company's subsidiaries include Black Angel Mining Ltd, Black Angel Mining A/S and Angel Mining (Gold) A/S. more »