ANGLE moves another degree, a key step for Milestone and new energy for Energetix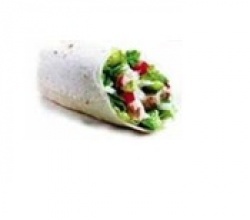 Fewer volatilities in the financial markets last week with the FTSE 100 increasing by 75 points to 5,961 and the AIM All Share staying broadly flat at just over 800 points. This week, the UK announced a fall in the rate of inflation to 3.4 per cent in February down from 3.6 per cent in January, whilst in the US new home building data dipped by 1.1 per cent between January and February and China announced a 6 per cent increase in the price of petrol. The week ahead see the Budget, public finances data, MPC minutes and retail sales data all being announced in the UK.
Angel Biotechnology (LON: ABH 0.22p/£7.28m)*
Angel is seeking to raise a £1m through a placing of shares at the same price as the placing that was announced on 22 December 2011 as one of the institutional investors was not in a position to invest at the time of the December 2011 placing and other institutional investors who supported the December 2011 placing have asked to provide follow-on investments. Angel is very well capitalised to take advantage of the opportunities that are presented to it.
Angle (LON:AGL) (LON: AGL 52.75p/£19.95m)
ANGLE, the technology commercialisation company, has reported that it has achieved another key milestone by confirming that its Parsortix cell separation device can capture colon cancer cells. The ability to capture colon cancer cells creates the possibility of developing an effective, non-invasive screening technique to enable the early diagnosis and monitoring of colorectal cancer. ANGLE has previously demonstrated that its Parsortix separation technology can capture cultured breast cancer, prostate cancer and lung cancer cells added to blood (spiked blood). This new validation is a further important step towards demonstrating that the Parsortix separation technology can capture any solid tumour cancers without the need for modification or dependence on cancer specific antibodies, unlike existing antibody affinity based technology.
Eden Research (OFEX:EDE) (LON: EDE 21.50p/£21.4m)
The agrochemical and encapsulation company announced an agreement with Phytalexin Limited, under which Phytalexin has exclusive rights to Eden's formulations and encapsulation technologies primarily for use as a head-lice product. Phytalexin is the Company that developed the technology behind the very successful Hedrin range of head-lice treatments, which has gained 40 per cent of the UK market and is now gaining share in most European markets, South America and Australia. This is a good update for the Company showing further validation of Eden's encapsulation technology.
Enegi Oil (LON:ENEG) (LON: ENEG 20p/£21.23m)
Further to the release dated 20 September 2011, Enegi announced that it has entered into a strategic partnership with Advanced Buoy Technology (ABT) to apply for offshore assets in the UK North Sea. ABT has access to buoy technology and industry expertise that enables the economic development of proven offshore oil and gas assets classified as marginal or sub-economic under conventional development methods. In particular, ABT has a strategic partnership with Wood Group PSN, the international energy services company, to commercialise and ensure deliverability of unmanned buoy technology. Under the strategic partnership, Enegi and ABT will each contribute 50 per cent of the costs incurred by participating in the Licensing Round in return for an equal stake in any licences awarded. Only in the event that ABT's buoy technology is used, will Enegi pay ABT a gross royalty of 2.5 per cent from revenue generated. International energy consultants, Wood Mackenzie, estimate that there are 287 discovered fields in the UK North Sea, containing approximately 2.2 billion bbls of oil and 9 tcf of gas, that are considered non- commercial. This suggests there are potential multi-billion pound reserves in the UK North Sea that remains to be unlocked. Preliminary analysis conducted by ABT and Enegi has identified 58 discovered fields, in unlicensed acreage in the UK North Sea with a combined resource of approximately 850m bbls of oil and 685 bcf of gas, which are technically suitable for development using buoy technology. These fields will be screened further, taking into account geological risk and capital requirements,
to determine the most commercially attractive licences to apply for in the Licensing Round.
Energetix (LON:EGX) Group (LON: EGX 26.75p/£17.43m)
Energetix Group, which develops and commercialises alternative and efficient energy products, announced that its subsidiary Energetix Genlec has received Unit Verification from the British Standards Institution for the first of its Kingston microCHP Delta production engineered units. Unit Verification is an important step towards Batch Verification for the targeted batch of 45 units to be installed and tested as part of the forthcoming trial of the new Kingston boiler which will be the centre piece of a new dual fuel Energy Supply Company, called Kingston Energy. As previously announced the Group has agreed to work with Calor Gas on a liquefied petroleum gas version and with Carillion Energy Services Limited on the installation and testing of the Kingston Boiler. Energetix also announced on 5 March 2012 that it had entered into an agreement with ScottishPower to trial the Kingston microCHP boiler.
Epistem (LON: EHP 422.5p/£37.37m)
Epistem, the biotechnology and personalised medicine company, has announced a three per cent year-on-year increase in revenues for the six months to December 2011 to £3.1m. The Company saw the strongest growth in the Personalised Medicine (Biomarkers and Diagnostics) division, where it now has a biomarkers collaboration with Sanofi-Aventis and GSK. The company has increased investment in diagnostics (GenedriveTM) and recently announced Xcelris Labs as its first sales and marketing 'channel partner'. Following the fundraise of £2.8m net in November last year; the Company ended the first half with a cash position of £5.3m.
Ffastfill (LON:FFA) (LON: FFA 11.88p/£56.05m)
FFastfill, the software and services provider to the global financial community, announced a partnering deal with New York Portfolio Clearing LLC (NYPC) to
provide technology, hosting and support for the Company's NYPC PRIME Portfolio Risk Interactive Margin Estimator. FFastFill will help to deliver the NYPC VAR (Value-at-Risk) calculator for margin savings which clearing members will be able to achieve for proprietary interest rate futures cleared at NYPC. This follows on from news last week of a new contract win for the supply of its trade execution and management suite, Trading Pro, to be deployed within R.J. O'Brien & Associates (RJO) operations in Europe and the US.
Fitbug Holdings (LON:FITB) (LON: FITB 1.62p/£2.60m)
The AIM traded provider of online personal health and well-being services announced that in line with its European expansion strategy, it has achieved solid growth in France and launched its activity tracking device into the German market. In France, diet club partner Anxa has placed orders for 3,000 of its members so far this year and confirmed a minimum forecast of 6,000 for the year. Fitbug Chief Executive Paul Landau said, "We are naturally pleased to see the entry of our product into the German market and these two growing relationships demonstrate the market potential and strengthening interest in the proven capability of Fitbug's services....As well as targeting growth in the US market, which has a strong understanding of the technology's benefits, alongside the UK we see France and Germany as having the greatest potential in Europe and are therefore extremely excited by the opportunities our progress within these markets will create."
Fusion IP (LON:FIP) (LON: FIP 70p/£50.96m)*
Fusion IP announced that Diurnal, one of its portfolio companies, has successfully raised £335,000 for its lead product, Chronocort(R), to complete the final stage of its Phase I trial. Diurnal is developing a novel approach to drug delivery that will help patients suffering from reduced levels of the key hormone cortisol. The funding will also enable the company to prepare for the Phase II trials, which are due to commence during 2012. Chronocort(R) has already received two related Orphan Drug designations from the European Medicines Agency, which affords ten years of market exclusivity after the grant of marketing authorisation in Europe. Fusion IP
invested £135,000 in the round and as a result its shareholding remains at 43.1 per cent.
Hutchison China MediTech (LON:HCM) (LON: HCM 427.5p/£221.42m)
Chi-Med announced its final results for the year ended 31 December 2011. Revenues were up 24 per cent to $166.9m (2010: $134.5m), an operating profit of $5.4m (2010: operating loss $2.2m) was made and the company had a solid net cash position of $23.7m. Rapid growth in the prescription drug business of the China Healthcare Division offset the slightly slower growth in over-the-counter drug sales caused by the price increases HCM took to accommodate increased costs in certain raw materials. As expected, these raw material costs have now either dropped back, or stabilised, and the rate of growth of OTC drug sales has improved. The Drug R&D Division has reinforced its position as one of China's leading oncology and immunology research and development operations and further expanded its clinical portfolio and, in December 2011, signed a major licensing agreement with AstraZeneca PLC (LON: AZN). As a result, it self-funded for a second straight year. Its leading drug, HMPL-004, is now getting ready for Phase III trials. The Consumer Products Division has continued to rapidly build its organic and natural products sales. It has increased its investment in expanding the infant nutrition business in China and it has solidly grown retail sales of Sen beauty care products. Looking ahead, the China Healthcare Division is set to continue benefitting from the increasing healthcare spending by the Chinese government and, year to date, its sales and profit are well ahead of the corresponding period last year. Christian Hogg, Group CEO said that HCM looks forward to delivering continued growth in shareholder value in 2012.
iomart (LON:IOM) (LON: IOM 145p/£151.98m)
Iomart Group, the managed hosting and cloud computing company, expects to report a very strong set of results for the year ending 31 March 2012, ahead of market consensus. The Company expects to show an underlying EBITDA of not less than £11m, compared with £6.6m in fiscal 2011, and a pre-exceptional profit before tax of
around £6.7m, compared with £3.6m the previous year. The Company has delivered strong organic growth in all operating segments as well as good performances from the acquired businesses. Management expects continued organic and acquisitive expansion prospects for the Company going forward.
ITM Power (LON:ITM) (LON: ITM 63p/£69.75m)
The energy storage and clean fuel company announced a new supply and distribution agreement with Horizon Fuel Cell Technologies for the Company's small electrolyser range. The agreement gives Horizon exclusive rights to sell products in ASEAN together with India, Pakistan and Bangladesh and non exclusive rights to sell in other markets where Horizon has developed a marketing network including the USA. This is an important update for the Company which last month announced a contract with Boeing Research & Technology Europe for the development, assembly and field trials of a PEM electrolyser, and recently hosted a visit from Prof. Rod Smith, President of the Institution of Mechanical Engineers (IMechE) and Chief Scientific Adviser to the Department of Transport who was quoted as saying "...Companies like ITM Power are the future of our manufacturing industry."
Special Offer: Invest like Buffett, Slater and Greenblatt. Click here for details »
Milestone Group (LON: MSG 0.68p/£2.01m)*
AIM quoted provider of digital media and technology solutions today announced that it has raised £426,430 by way of a placing in the Company at a price of 1 penny per share. This is part of a wider placement of potentially up to £750,000, subject to permissions being granted at the Annual General Meeting on 30 March 2012. The proceeds of the placing will be used by the Company for general working capital purposes. Deborah White, CEO, commented: "It is important to highlight to shareholders that the business has undergone a major transformation over the last few months having been completely restructured. Milestone is now revenue generating and has several well received pilots in progress in our core markets. We hope to announce further progress during the course of the year."
Netplay TV (LON:NPT) (LON: NPT 9.62p/£27.22m)
NetPlay TV announced that it had published circular containing details of a proposed Capital Reduction to create positive distributable reserves in the Company. A General Meeting has been convened to seek Shareholder consent to the proposals. The proposals envisage the creation of distributable reserves for the Company by the reduction by £22,838,010 of the share premium account and the cancellation of the 196,391,315 Deferred Shares already in issue. This would have the effect of eliminating the accumulated deficit in the Company's profit and loss account creating positive distributable reserves for the Company.
Nostra Terra Oil & Gas (LON: NTOG 0.44p/£8.58m)
Nostra Terra, the oil and gas producer concentrating on a variety of horizontal drilling projects in the USA, announced that drilling has been completed on its initial vertical pilot well in the Bale Creek prospect, located in Oklahoma. Nostra Terra has a 30 per cent working interest in the Bale Creek prospect and all wells. Hydrocarbons have been confirmed in multiple pay zones, as anticipated, and the most attractive of the several zones has been identified. The first horizontal well will be drilled in this promising formation. Following the drilling of the initial vertical pilot well, a full suite of logs was run to thoroughly evaluate the potential productivity of each of several zones. Additionally, a sophisticated sonic log was run. It will enable the creation of a synthetic seismogram to further calibrate the proprietary 3-D seismic, previously shot. As a result the operator will be better able to steer and avoid geo- hazards in each of the horizontal wells to be drilled in the prospect.
Plethora Solutions Holdings (LON:PLE) (LON: PLE 5p/£10.04m)*
Plethora Solutions, the sexual and urological pharmaceutical company, has announced that the pre-submission meetings held with the Rapporteur and Co- Rapporteur (Spain and the UK, respectively) for its PSD502 treatment for premature ejaculation was positive. The Company submitted an eighty eight page Briefing Package, which is a summary of the complete dossier, and was reviewed by the agencies prior to the meetings. Following the review, all sections, including non
clinical, clinical and manufacturing, were found to be entirely consistent with all the regulatory requirements for submission of a registration dossier. Plethora has confirmed that it is on track to file the dossier with the EMA in H1 2012.
Pulse (OFEX:PGRP) Group (LON: PGRP 1.15p/£1.1m)
PLUS-quoted leading full service market research agency in Asia last week made two announcements. First a three year contract, worth $330,000, with a leading international banking group and second, a $100,000 contract win with Australia's National Carrier. The banking group announcement stated that Pulse has been engaged to utilise its computer assisted telephone interviewing and mystery shopper services to analyse the market perception of the banking group as it aims to sharpen its service levels, especially at a time when the Asian banking scene is becoming ever more competitive. This is the third financial institution that the Company has signed with over the last six months. Regarding the second contract win this week with a leading Australian airline, Pulse will provide the Carrier with a comprehensive quarterly market research report aimed at facilitating the development of its offering over the course of 2012.
StatPro (LON:SOG) (LON: SOG 98p/£60.10m)
AIM listed provider of portfolio analysis and asset pricing services for the global asset management industry, announced preliminary results in which it saw a narrowing of pre-tax profits to £3.86m (2010: £5.62m) on the back of a fall in revenue to £31.72m (2010: £33.12m). However, the Company remains optimistic about the year ahead, with the evolution of StatPro Revolution into Revolution Plus which utilises a single cloud based platform and WebAPI/Opensource Software which provides broader coverage of market data. With 92 per cent renewal rates for contracts helping to push recurring revenue to 94 per cent, the year ahead could provide great interest with the cloud based platform.
Surgical Innovations (LON:SUN) Group (LON: SUN 11.75p/£47.36m)
The designer and manufacturer of creative solutions for minimally invasive surgery announced that it has received 510(k) clearance from the US FDA for its reusable PretzelFlexTM device. This clearance permits the use of PretzelFlexTM in the US market for organ and tissue retraction. The PretzelFlexTM device is noted for its strength and stability to support large organs, which makes it a particularly useful tool in minimally invasive obesity surgery. The Board looks forward with confidence to the forthcoming product launch.
Symphony Environmental Technologies (LON:SYM) (LON: SYM 7.75p/£9.91m)
Symphony Environmental Technologies, the specialist in advanced plastics technologies including controlled life and anti-microbial products, and waste-to- value systems announced preliminary results for the year to 31 December 2011 in which it saw a marginal increase in revenues to £8.54m (2010: £8.48m) whilst profit before tax fell by 58.6 per cent to £0.42m (2010: £1.01m). During the period, the Company invested heavily in the key areas of sales, marketing and product development, especially within Symphony Energy and the RUPERT tyre recycling project, which is expected to be completed during 2012. With a growth in the distribution network (67, up from 61) covering more than 90 countries, the Company continues to build its foundations.
Tarsus (LON:TRS) (LON: TRS 139.88p/£121.50m)
The international business-to-business media group has agreed to acquire 70 per cent of leading Turkish exhibition organiser Lifemedia Fuarcilik A.S., in a significant step toward its Project 50/13 target to derive 50 per cent. of its revenues from emerging markets by 2013. Tarsus will pay an initial consideration of TL30.0m (equal to approximately £10.6m) for the 70 percent interest, with estimated deferred payments of approximately £5m due in 2013, for a total estimated payment of approximately £15m. In addition, Tarsus has raised £10.9m to part fund the consideration at 135.0 pence per share, representing a discount of approximately 3.5 per cent. to the closing price on 19 March 2012. LifeMedia is expected to be earnings
accretive in the current financial year. Life Media, established in 1997, has a leading position in Turkey's housewares and gifts business to business exhibition sector and owns and organises two annual exhibitions in Istanbul, Zuchex (September) and Ideal Home Fair (April), and publishes related trade journals - one English and two Turkish language. The founder, Irfan Tiras, will continue to manage the business after its acquisition. Put and call options between Tarsus and Mr Tiras are in place in relation to the remaining 30 per cent shareholding in Life Media at various points between 2015 and 2018. Douglas Emslie, Tarsus Group Managing Director, said: "In executing our 50/13 strategy we have a number of opportunities under review, including certain exhibition businesses in China. Our flexible balance sheet means that we are able to move swiftly in securing assets should the opportunity arise."
Vphase (LON:VPHA) (LON: VPHA 0.78p/£9.88m)
VPhase, which develops and supplies of energy saving products for residential and commercial properties, has announced a revenue increase of 65 per cent to £440,000 for the twelve months to December 2011. Operating loss was higher at under £2m. Gross margins came under pressure as prices were reduced to secure volume before volume manufacturing could be established; these are expected to recover later in 2012 / early 2013 depending on speed of volume growth. The strategy is to build a platform for growth through end-markets such as social housing both domestically and overseas. Earlier this year, the Company secured an agreement to supply its product to Australia, an order which could be worth £12.4m in revenue over five years from April 2012. In the UK, City South Manchester Housing Trust have confirmed all future rewires will have a VPhase unit fitted; and Great Places Housing now specifies VPhase in all new builds, rewires, voids and boiler replacements.
ZETA Compliance (OFEX:ZCGP) Group (LON: ZCGP 41.50p/£3.6m)*
The Company has made some progress in the year finishing January 2012 with steady revenue. Zeta has seen The Fire Strategy Company Limited (now Zeta Fire Services); acquired in May 2010, start to win some sizeable business. However,
demand for their core services was slower in the last part of the financial year to January 2012. The result is that the financial year just finished is below market expectations. The Company took action to ensure that costs were reduced wherever possible, and a new more focused company structure has been implemented. Approximately £300,000 of cost savings have been achieved to date. The Chairman is confident that their software offering will keep Zeta at the leading edge of the compliance software market.
*A corporate client of Hybridan LLP 
There's
value
in the stock market
but do you know where to look?
Get the most concise synopsis of everything that's been proven to work in value investing. If you like your stocks cheap you've found a treasure trove distilled to under 70 pages.
How to find ultimate Bargain Stocks with Ben Graham
How to spot Turnarounds and avoid Value Traps
From Graham to Greenblatt via Piotroski & Lakonishok
How to value stocks and set a margin of safety
Disclaimer:
This document should not be relied upon as being an impartial or objective assessment of the subject matter and is not deemed to be "independent research" for the purposes of the Financial Services Authority (FSA) rules. As a consequence the research (a) has not been prepared in accordance with legal requirements designed to promote the independence of investment research; and (b) is not subject to any prohibition on dealing ahead of the dissemination of investment research (although Hybridan does impose restrictions on personal account dealing in the run up to publishing research as set out in our Conflicts of Interest Policy).

The individuals who prepared this document may be involved in providing other financial services to the company or companies referenced in this document or to other companies who might be said to be competitors of the company or companies referenced in this document. As a result both Hybridan LLP and the individual partners and/or employees who prepared this document may have responsibilities that conflict with the interests of the persons who receive this document.

This document has been issued by Hybridan LLP for information purposes only and should not be construed in any circumstances as an offer to sell or solicitation of any offer to buy any security or other financial instrument, nor shall it, or the fact of its distribution, form the basis of, or be relied upon in connection with, any contract relating to such action. This document has no regard for the specific investment objectives, financial situation or needs of any specific entity. Hybridan LLP and/or connected persons may, from time to time, have positions in, make a market in and/or effect transactions in any investment or related investment mentioned herein and may provide financial services to the issuers of such investments. The information contained herein is based on materials and sources that we believe to be reliable, however, Hybridan LLP makes no representation or warranty, either express or implied, in relation to the accuracy, completeness or reliability of the information contained herein. Opinions expressed are our current opinions as of the date appearing on this material only. Any opinions expressed are subject to change without notice and Hybridan LLP is under no obligation to update the information contained herein. None of Hybridan LLP, its affiliates or employees shall have any liability whatsoever for any indirect or consequential loss or damage arising from any use of this document.

In the UK, this report is directed at and is for distribution only to persons who (i) fall within Article 19(1) (persons who have professional experience in matters relating to investments) or Article 49(2) (a) to (d) (high net worth companies, unincorporated associations, etc) of the Financial Services and Markets Act 2000 (Financial Promotions) Order 2005 (as amended) or (ii) are Professional Clients or Eligible Counterparties of Hybridan LLP (all such persons together being referred to as "relevant persons"). This report must not be acted on or relied up on by persons in the UK who are not relevant persons.

Neither this report nor any copy of part thereof may be distributed in any other jurisdictions where its distribution may be restricted by law and persons into whose possession this report comes should inform themselves about, and observe any such restrictions. Distribution of this report in any such other jurisdictions may constitute a violation of UK or US securities law, or the law of any such other jurisdictions.

Investments in general involve some degree of risk, including the risk of capital loss. The services, securities and investments discussed in this document may not be available to or suitable for all investors. Investors should make their own investment decisions based upon their own financial objectives and financial resources and, if in any doubt, should seek advice from an investment advisor. Past performance is not necessarily a guide to future performance and an investor may not get back the amount originally invested. Where investment is made in currencies other than the investor?s base currency, movements in exchange rates will have an effect on the value, either favourable or unfavourable. Levels and bases for taxation may change. When Hybridan LLP comments on AIM or PLUS Markets shares investors should be aware that because the rules for those markets are less demanding than the Official List of the London Stock Exchange the risks are higher. Furthermore, the marketability of these shares is often restricted.

Hybridan LLP and/or its associated companies may from time-to-time provide investment advice or other services to, or solicit such business from, any of the companies referred to in this document. Accordingly, information may be available to Hybridan LLP that is not reflected in this material and Hybridan LLP may have acted upon or used the information prior to or immediately following its publication. In addition, Hybridan LLP, the partners, directors and employees thereof and/or any connected persons may have an interest in the securities, warrants, futures, options, derivatives or other financial instrument of any of the companies referred to in this document and may from time-to-time add or dispose of such interests. Neither the whole nor any part of this material may be duplicated in any form or by any means. Neither should any of this material be redistributed or disclosed to anyone without the prior consent of Hybridan LLP. Hybridan LLP is Authorised and Regulated by the Financial Services Authority and is a member of the London Stock Exchange.


Hybridan LLP
29 Throgmorton Street, London EC2N 2AT

If you would like to receive other research reports from Hybridan, or would like to unsubscribe, please e- mail research@hybridan.com, title e-mail "research reports" or "unsubscribe me" Hybridan LLP is authorised and regulated by the Financial Services Authority Member of the London Stock Exchange
---
---

ITM Power Plc designs and manufactures hydrogen energy systems for energy storage and clean fuel production. In February 2013, the Company sold the first reference plant based on the HPac platform. more »

VPhase plc is a United Kingdom-based alternative energy technology company. It develops a voltage optimization technology for installations in homes and small businesses. The Company's product optimizes the incoming voltage to a constant 220V giving householders energy savings for the whole home with a single VPhase fitted to the consumer unit (fuse box). It also delivers savings on lighting, washing machines, tumble driers, dishwashers, televisions and a whole range of other electrical appliances. more »

Symphony Environmental Technologies plc is engaged in development and supply of environmental plastic products to a global market, and the development of waste to value projects. The Group also supplies other flexible polythene and related products. It also supplies other flexible polythene and related products. The Company operates in three segments: plastic segment, waste to value segment and group segment. The activities undertaken by the plastic segment includes the sale of plastic degradable products. The non-degradable segment includes the supply of non-degradable products to external customers. The waste to value segment includes all activities involved in the development of waste to value systems. Its brands include d2w Technology, d2Detector, d2p Technology and w2v. Its subsidiaries include Symphony Environmental Limited, which is engaged in supply of environmental polyolefin products, and Symphony Energy Limited, which is engaged in the development of waste to value systems. more »