Book Values: How these metrics can aid investment analysis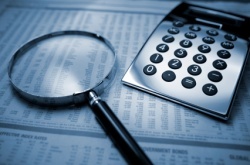 Book values are something I often think about as an investor, but haven't really ever taken the time to write about properly. They're one of the key metrics I look at - familiar readers will remember I often highlight a company's PTBV (price to tangible book value) in my main metrics tables, and several of my screens exclude firms trading at too high multiples of their book. On the other hand, some of the companies my portfolio owns don't have particularly impressive book values - that is to say, I paid more for the company than I actually received in tangible assets. In this case, then, it may appear that I'm throwing money down the drain. What gives? Well, here I'll attempt to highlight two main ways I think about book values and how they help my analysis of a company.
A signal of safety
First and foremost, a low book value can be seen as a signal of safety, especially from the point of view of equity investors. We're last to receive money in the event of a liquidation - being subordinate to debt holders, like the banks. This means that with companies trading on book values of less than 0 - with debts exceeding assets - we won't see any of our investment should everything go bottoms up.  Price to tangible books of between 0 and 1 suggest that the market is valuing the business at less than the value of all its assets, and a liquidation may actually return more than you paid for the business - that is to say, a business trading on a market cap of £5m with no debt and £10m worth of property would return all that capital (minus liquidation fees) to shareholders as the owners of the business. That's an ideal scenario, but almost impossible to find - if the market really believes a company will be liquidating itself, there's probably a good reason it isn't valuing it at is apparent liquidation value. This is all a little nuanced, though, because for most businesses we invest in liquidation isn't really on the cards. Instead, book value just helps us to understand the business faster  - with both particularly low and high book values leading us to ask particular questions.
High book value:
Does this business have a durable competitive advantage? If I'm paying a 8 times tangible book value, I believe that £8 of my cash is worth £1 of cash inside the business - that says a lot about how much I think that money will be returning. Since this business is evidently fairly asset light compared to the returns, what's to stop other firms from copying it? Are there many barriers to entry? How long do I think this company will keep earning what it does? High earnings justify high book values, but suffer from the same sort of problems as above - other firms theoretically enter to normalise returns.
Low book value:
The difference between normal and tangible book values - is this company's book largely comprised of goodwill and other intangibles, or of hard assets like cash/property/inventories? If it's the former, the company will have a low price to book value, but a high price to tangible book value. You can use these two variables to easily get an overiew of the business. If there are sizable goodwill/intangible balances, be aware that these are often difficult or impossible to value in the event of liquidation and are likely to be 'worth' far less than on book. Companies often attribute large values to 'brand value', 'customer relationships' and similar constructs. Is the company earning lots? Does it have long relationships with its customers? In reality, we want to see good customer relationships in the income statement - in the form of good margins and resilient revenues. The same goes for brand value.
If the book is largely tangible, what assets are represented? Obviously, cash is best. It can be distributed to shareholders at a 1:1 ratio. Inventories should be treated with caution - if the company is carrying too much, they can suffer heavy writedowns. Property can go either way - some property is undervalued on book, particularly if it's been owned for a long time. Equally, property can be subject to impairment if prices move significantly, creating big headline losses. Those are just a few sample questions to think about when looking at the balance sheets of firms you're interested in. Always remember that book value is a measure of solvency, not liquidity - even firms with positive book values (implying assets exceed liabilities) can run into serious troubles if little of it is easily convertible to cash, for instance in the form of non-liquid tangible assets (see housebuilders in the recession - huge land banks which were impossible to sell to meet debt obligations) or intangibles, which are rather difficult to sell.
 A question of returns
When considering book value, I also wonder what impact it'll have on returns in the near future. Firms trading on low book values have historically outperformed the wider market for a number of reasons, but one I particularly like to think about is how easy it'll be to get that cash out of the business and into the pockets of the people who really own it. That largely comes down to two factors - an accurate appraisal of the value of the things the company owns, and the attitudes of management. The best way to illustrate this is with a few examples I've plucked out of both my portfolio and firms I've recently been looking at. Firstly, then, one of the companies I was looking at last post - Town Centre Securities. This is a company trading on a PTBV of 0.6, a discount to its net assets. Is it nearing liquidation? Evidently not! The company clearly has no plans to liquidate, sell its portfolio and return the cash to shareholders, so that's one obvious method out of the way. With the balance sheet almost entirely made up of investment properties, this is one of the only ways they can return cash to shareholders - they can't simply run down inventories, or reduce their cash balance like some other firms can. The book value, then, should be seen more as a hurdle to pass - a book value of over one would imply that the properties are worth more in this company's hands than otherwise. Can a leasing company really add that much value? An interesting point on one of the pitfalls of book value, too. A book value this low may make the company appear resilient to changes in the price of properties - say a 20% fall in their value. Since they're trading at a 40% discount to net assets, that's no problem, surely? It's important not to forget the impact of leverage. They have £283m of properties and £140m of debt. Since that 20% is coming off the value of the properties but not the amount of debt payable, it'd actually push their PTBV above 1- their leverage of around 100% effectively doubling the impact of any property valuation changes. Owch.
For contrast, let's consider Dart Group, the airline/distributor and member of my portfolio. With a market cap of £92m and net tangible assets of £141m, their PTBV sits at 0.65. What's the structure of their balance sheet, then? Well, the biggest assets are once again rather fixed and impossible to sell without impacting the business - aircraft and property. They also have a rather large cash balance, though, of £98m - a highly liquid asset that could be returned to shareholders. The source of this cash is found in the liabilities line - 'deferred income', or sales for which they haven't yet provided the service. What does this mean? Well, since the company has no debt, depending on its working capital requirements, this cash could potentially be distributed to shareholders. Will they? Unlikely, as the company's policy seems fairly prudent with regards to payouts. In their case, then, I simply see the low book value (and no leverage) as a sign of the safety of the business. My capital is protected as it's in a business with lots of tangible assets and which remains profitable.
Finally, I'll give the example of Victoria Plc., a company which sells carpets and flooring. With a PTBV of 0.47, this company is trading at less than half of the worth of the assets inside the company, according to its annual reports. The structure of the balance sheet is the first thing we look at, and the results are rather unsurprising - two big lines, with both property/plant/equipment and inventories heavily represented, at £26.5m and £22.9m respectively. Inventories are a wholly mixed bag, and probably represent the biggest judgment call for investors. At £22.9m, they loosely represent 4 months sales if we compare with the company's revenue. Is this too much? Without knowing more about the business, it's difficult to say - what it does mean, though, is that the sale of these inventories will have a huge impact on the book value of the business. The company also looks to have had a large amount of inventory historically, so it doesn't look likely that the company will be able to liquidate this and hold less stock on hand. The company may very well have good business reasons for keeping so much inventory on hand, but the key take away point is the following - if it's always been this way, and we see it continuing to be this way, what makes us think that the PTBV should ever return to 1? Perhaps the business just earns poor returns on capital, and this will keep it perennially cheap looking by this metric. 
I should note that I haven't done a full blown analysis of Victoria - it just looked like a good example to illustrate my point. As with all metrics, book value should be used to suggest to the analyst what needs looking at - with particularly high or low price to book values commanding attention. I try to think about what the catalyst is - whether a big liquidation or rundown of inventories is possible to 'forcibly' reconcile book value with market value, and most of all keep it in perspective. It's one piece of the investing jigsaw, and at the moment I'm somewhat akin to having the pieces without the box. I don't know what the picture will look like, and I don't know how many pieces there are - I'm just trying to fit things together!
---
Disclaimer:
As per our Terms of Use, Stockopedia is a financial news & data site, discussion forum and content aggregator. Our site should be used for educational & informational purposes only. We do not provide investment advice, recommendations or views as to whether an investment or strategy is suited to the investment needs of a specific individual. You should make your own decisions and seek independent professional advice before doing so. The author may own shares in any companies discussed, all opinions are his/her own & are general/impersonal. Remember: Shares can go down as well as up. Past performance is not a guide to future performance & investors may not get back the amount invested.
---
---

Victoria PLC (Victoria) is engaged in the manufacture, distribution and sale of floorcoverings and carpet yarns. Victoria operates in two divisions, the United Kingdom and Ireland, and Australia. Victoria's brands include Victoria Carpets, Victoria Luxury Flooring, Munster Carpets, Munster Carpets, Colin Campbell, Nature's Carpet and Flooring@Home. Victoria manufactures and distributes Tufted carpets for the mid to high-end residential and contract markets. In addition, the United Kingdom manufactures Wilton woven carpets for these markets. Victoria Carpets is carpet manufacturers in both the United Kingdom and Australia. Victoria's Canadian operation, Colin Campbell & Sons Ltd (Campbell), is an associate company in which the Company has a 50% interest. On September 12, 2011, Victoria acquired the trade and certain assets of C&H Distribution Limited.a more »