Broker Watch: featuring Spice, CML Microsystems, Begbies Traynor Group, Vectura Group and Nautical Petroleum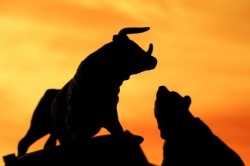 Astaire Securities this morning said a move by private equity firm Cinven to make a 56p per share offer for support services group Spice Plc (LON:SPI) highlighted the potential further value that can be derived from the business. Spice rejected the offer and there are currently no discussions taking place. Astaire pointed out that the management had already made progress in turning the business around with the disposals of the Telecom and Gas businesses. At Byotrol Plc (LON:BYOT), the anti-microbial hygiene business, Astaire put a positive spin on news of improved sales last year but picked out the company's low cash balance of £0.8m as an area of concern. "As an infection control business we have consistently preferred Tristel (LON:TSTL) for its established position in the Hospital supply market and continue to do so," the broker said.

Elsewhere, HB Markets recommended a "buy" at semiconductor maker Cml Microsystems (LON:CML) on the back of a 12% rise in revenues to £18.02m and narrower losses at £0.39m. HB said that cautious forecasts would look for £1m of pre-tax profits next year and gave investors a price target of 87p. Elsewhere, the broker downgraded Innovise Plc (LON:INNO) to "hold" after what it called disappointing results in which lower margins and higher costs reduced pre-tax profits by 20% to £0.48m last year. HB said it expected the IT services market to remain challenging for the rest of the year and said the company was fairly priced.

FinnCap urged a "buy" at accountancy group Begbies Traynor Group (LON:BEG), whose shares have been de-rated since the start of the year following a tailing off in insolvency work. Nevertheless, hopes are high that there should be an increase in demand for sorting out stricken companies later this year, leading the broker to fix its target price at 80p. Elsewhere, FinnCap initiated coverage of Halfords Group (LON:HFD) and advised a "buy" at the leisure retailer following what it described very solid preliminary results. The firm said its recommendation was based on the resilience of the group's core trading format and its strong cash flows which underpin an attractive dividend yield in a sector context.

Evolution Securities maintained a "buy" advisory at Intermediate Capital Group (LON:ICP), the investor and credit management group, but claimed that while last week's full year results confirmed that "a corner has been turned vis-à-vis the financial momentum of the business and the risk profile, a healthy degree of caution remains in respect of the European macro outlook". Nevertheless, the broker said that "while forecast risk remains on both the up and down sides, the valuation and potential total return remain attractive". Turning to drugs group Vectura Group (LON:VEC), Evolution also recommended a "buy", noting that phase III trials of its novel treatment chronic obstructive pulmonary disorder (COPD) skewed its risk/reward profile to the upside in the near term. In addition, it said that investors should not write-off the possibility of Vectura re-licensing the US rights to its generic version of an asthma/COPD product, which were recently handed back by Sandoz, in turn triggering a major slide in the share price during March.

Finally, Westhouse Securities urged a "buy" at Nautical Petroleum (LON:NPE), whose partner Egdon Resources yesterday announced that its Keddington 3-z well in Lincolnshire had begun producing oil at 265 barrels per day. Egdon holds 75% of the licence and Nautical holds 10%. Westhouse described the result as "excellent" and said that while a 15% rise in Nautical's share price yesterday looked like an overreaction, it was maintaining a "buy" on valuation grounds.
There's
value
in the stock market
but do you know where to look?
Get the most concise synopsis of everything that's been proven to work in value investing. If you like your stocks cheap you've found a treasure trove distilled to under 70 pages.
How to find ultimate Bargain Stocks with Ben Graham
How to spot Turnarounds and avoid Value Traps
From Graham to Greenblatt via Piotroski & Lakonishok
How to value stocks and set a margin of safety
Disclaimer:
As per our Terms of Use, Stockopedia is a financial news & data site, discussion forum and content aggregator. Our site should be used for educational & informational purposes only. We do not provide investment advice, recommendations or views as to whether an investment or strategy is suited to the investment needs of a specific individual. You should make your own decisions and seek independent professional advice before doing so. Remember: Shares can go down as well as up. Past performance is not a guide to future performance & investors may not get back the amount invested.
---
---
Byotrol plc is a United Kingdom-based company. The Company is engaged in the development, patenting and sale of products based on microbial technology. The Company operates in three segments: being product sales, licence fees and royalties. The Company manufactures products based on microbial technology in the United Kingdom and also generates revenues from licensing agreements. Its customers are based in the United Kingdom, North America and Worldwide. The Company's operations are located in the United Kingdom and the United States of America. Its principal activity is to market and sell consumer products. The Company's wholly owned subsidiaries include Byotrol Technology Limited and Byotrol Inc, both are engaged in antimicrobial products business. more »

CML Microsystems Plc designs, manufactures and markets a range of semiconductors for global industrial, professional and consumer applications within the wireless communications, storage and wireline communications market areas. The Company operates in two segments: semiconductor and equipment. The semiconductor segment focuses on three market areas, which include wireless, storage and wireline telecom. The equipment segment includes radio modems, Wireless telemetry and Wireless video. Integrated circuits marketed under the CML Microcircuits brand cover voice, data, signalling and radio frequency (RF) requirements. In April 2013, CML Microcircuits (UK) Ltd established an RF and mixed-signal semiconductor design engineering team in Sheffield, England. more »