Extreme Investing: How to play the macro downside in 2012?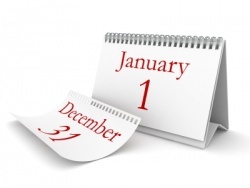 This year has been tough for stock market investors with plenty of volatility, but next year could prove even worse for shares with big sell-offs predicted by some analysts. Indeed, analysts and commentators seem to be lining up one after the other to write off 2012, particularly the first half.
They warn that next year could even match or surpass the dire conditions experienced in 2008 with the promise of more turbulence from the Eurozone, further political wrangles over dealing with the US budget deficit and a potential host of problems in emerging market countries such as a possible Chinese banking and real estate crash.

And whereas shareholders fear plummeting stock markets with good reason, there are actually some interesting ways to play the downside or hedge portfolios without dabbling in spread betting, contracts for difference, futures and options. Part of the problem with some of these instruments, such as futures, is that you can lose much more than you put into the trade if the market moves against you. Buying options is less risky in that you cannot lose more than you put in, but after a certain amount of time they expire and if the market has moved against you, they soon become worthless.

Enter exchange traded funds and in particular the leveraged variety, which can move as if on steroids and frequently rank among the most volatile shares on the New York Stock Exchange where they're listed.

At the cutting edge of this turbo charged ETF universe are providers such as Direxion and VelocityShares. Take one of Direxion's products: the Direxion daily finance bear 3X exchange traded fund (ETF) with FAZ as the ticker. To see a graph of this ETF go to Google Finance, US markets, and enter FAZ into the quote box.

This fund is designed to move three times the Russell 1000 financial services index, but in the opposite direction. So if the index falls 10%, FAZ should rally 30%.

Financial institutions such as banks continue to figure prominently in the global crisis and regularly outpace the rest of the stock market on the downside during sell-offs, such as on the regular spasms of fear emanating from the Eurozone crisis. This makes financials a good candidate for the short side.

But Direxion has a whole range of triple leveraged funds, which are indexed against a variety of sectors such as energy, technology, gold, emerging markets, small caps and so on. For each leveraged bear fund there is a corresponding bull fund, for those who reckon 2012 could actually surprise on the upside. Click here for the list of Direxion's leveraged ETFs.
Trading volatility could be a winner in January
But one major feature of the markets since the global financial crisis got going in 2008 has undoubtedly been volatility where market swings have simply been spectacular on occasion.

And ETF providers have catered for this as well. Volatility based exchange traded funds have been around for a while, but more recently leveraged ones have been introduced as well.

It is worth noting that these specialist funds have come in for some criticism for not accurately mirroring the indexes they're based on and frequently under perform them. But for the leveraged variety, which under certain conditions can make a 15-20% move in the space of hours, that may not be so important.

VelocityShares has the VelocityShares daily 2X VIX short-term Exchange Traded Note (ETN) and it's ticker is TVIX. There is also a medium term 2X velocity ETN with the symbol TVIZ and both are traded on the New York Stock Exchange. Click here for full list.

The VIX is an index, which reflects the implied volatility of the S&P 500 index and the VIX is based on prices of put and call options based on the S&P 500. For a fuller explanation click here.

In practice these instruments work best when the market has gone through a period of calm and then suddenly falls. Typically volatility levels tend to taper down in December as the familiar Santa rallies take place. Should that happen this year, shares in TVIX are likely to fall, but should a big sell-off occur in the New Year, these ETNs could soar in value.

And of course these funds tend to react very positively to bouts of extreme volatility or when the market suddenly switches from rallying to plunging as often happens in bear markets. They are therefore not just a bet on falling stock markets, but on the pace at which they fall as well. Click here for a list of some of the volatility-based funds available – not all are leveraged:

Of course on the flip side with these funds, FAZ included, stock market rallies can see their value melt away very quickly. So their use needs to be judged carefully.

On the upside you can't lose anymore than you put in unlike with futures, there are no time issues as with options and yet on occasion these leveraged instruments can perform just as spectacularly. But of course you do have currency risk involved if you're sterling-based investor.

And besides there are no free lunches and these complex vehicles do have a number of risks unique to them. Most obviously there is counterparty risk and should one of counter parties the fund has linked up with fail that could be the end of the fund.

But a more common risk with these funds, which the leveraged ones can exaggerate, is roll over costs. In essence these funds hold futures contracts, so for example every month they may liquidate their three month futures contracts when a month passes and roll into the next three month contract and that can incur a problem.

Depending on the curve of the market the three month contract might be priced differently to the two month contract, so the fund could effectively be making a loss on the roll over every month, which can chip away at its value. Though in a 'normal' market that shouldn't make a huge amount of difference and sometimes the fund can actually make money from this process depending on the pricing of these futures contracts.

So experts advise, especially with leveraged ETFs, not to hold them for long periods of time – they're basically trading instruments and should be used by sophisticated investors only. Nonetheless, they are an interesting alternative to the typical derivative instruments available to retail investors and it is an area full of innovation with new products coming to the market regularly.

Unfortunately, the products described here are only available in the US at the moment, but many UK-based stock brokers offer access to US markets and American and UK stock markets tend to be quite closely correlated anyway. These specialist leveraged ETFs can be held in ordinary trading accounts, SIPPS, but not ISAs.

By Justin Pugsley
Disclaimer:
As per our Terms of Use, Stockopedia is a financial news & data site, discussion forum and content aggregator. Our site should be used for educational & informational purposes only. We do not provide investment advice, recommendations or views as to whether an investment or strategy is suited to the investment needs of a specific individual. You should make your own decisions and seek independent professional advice before doing so. The author may own shares in any companies discussed, all opinions are his/her own & are general/impersonal. Remember: Shares can go down as well as up. Past performance is not a guide to future performance & investors may not get back the amount invested.
---
---