Five Oil & Gas Stocks to Watch: Aminex, San Leon Energy, Ascent Resources, Range Resources & Tower Resources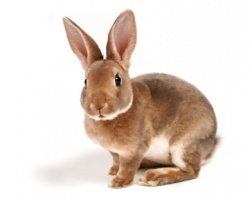 Investing in oil and gas early stage stocks is about trying to find either the next Dana Petroleum, Dragon Oil (LON:DGO), Tullow Oil (LON:TLW) or even BP, however we all know it's easier said than done! But hey it's Easter and a new financial year, and below are five stocks for the watch list operating within the oil and gas sector with potentially very interesting assets. All five stocks have planned involvement in high profile well exploration drills during 2011 or have potential production upside planned. 
Should they prove or commercialise a find, then these forthcoming events could prove transformational for the companies mentioned and their shareholders. 
As always, when looking at oil and gas exploration activity the risk element is high, and a dry or non-commercial well almost certainly results in a severe share price drop and a gut wrenching feeling for its shareholders, just look at Desire Petroleum (LON:DES) as a recent example. Oil and gas exploration activity is also very costly business, hence the future economic outlook and the ability of these companies to raise future funds also needs serious consideration, alongside factors such as oil/gas price risk, political risk, country/region stability etc.

All five stocks have some very interesting events planned for 2011 which are worth a place on the "research and watch" list in my opinion.  Without further ado, I will cut to the chase:

Aminex – 4 Wells & Production

Aminex (LON:AEX) is an oil and gas exploration, development and production company listed on the London Stock Exchange (making AEX valid for the ISA), which has a mix of oil and gas portfolio interests, mainly in the US, Egypt, North Korea and in Tanzania as well as an oilfield service and supply business called AMOSSCO.

Having recently beefed up its coffers through a fund raising exercise to the tune of around £25m, the debt free (bar low value asset-backed loans in its US operations) Aminex believes it has the financial reserves to participate in potentially high profile company defining wells during the next 12 months.

Having recently upped its stake to 65% in the Nyuni PSA which includes the Kiliwani North gas discovery in Tanzania, Aminex as the operator, is due to spud the eagerly anticipated Nyuni-2 well in the next couple of weeks. A commercial discovery would be a major boost for Aminex as it also plans to take the Kiliwani North gas discovery, a well that previously test flowed at a rate equivalent to 6,700 barrels of oil per day, 3 kilometres to market during 2011.

In addition to the high profile Nyuni-2, Aminex have a 37.5% interest in the Ruvuma licence also in Tanzania alongside Tullow Oil (LON:TLW) (50%) and Solo Oil (LON:SOLO) (12.5%). In 2010 the Likonde-1 was drilled and intersected two sandstone intervals of over 250 metres combined thickness with high gas readings and physical evidence of residual oil. Later this year, the owners will drill a second high profile well on the Ruvuma licence. In the US, two development wells are planned at Shoats Creek, Louisiana which could prove invaluable in terms of proving up reserves and increasing company revenue.

Aminex is certainly a stock that has not lived up to its expectation over the years and has annoyed many of its retail investors with dilution and lack of a capital return on their equity investment (there are some excellent bull and bear points on the Stockopedia forum). However, if Aminex can increase its revenue stream from the US, and get production online in Tanzania, coupled with a slice of exploration luck, then 2011/12 could be transformational.

Aminex chairman Brian Hall recently commented:
"We are looking forward to a busy period of exploration drilling on both our main licences in Tanzania, together with commercialisation of the Kiliwani North gas discovery in Tanzania and development drilling in Louisiana. With an active programme supported by a strong balance sheet, shareholders can expect news from several different areas of our portfolio." [1]


Ticker code: AEX, Shares in issue: 779.67m, Current SP: 8.38, Market Cap: £65.33m, 52 Wk Low: 6.30, 52 Wk High: 11.75


San Leon Energy – 10 Wells

San Leon Energy (LON:SLE) is an AIM-traded oil and gas exploration and development company with aspirations on becoming a serious producer in the future. San Leon is an interesting play with a range of interests covering a number of geographical areas, including, Poland, Morocco, Albania, Ireland, Holland and Iraq.

San Leon, who have ten planned wells which include a couple of company makers before the end of 2011 is well funded with strong institutional support from Black Rock, having recently boosted its coffers to the tune of around £59m. The company is currently processing data of a recently acquired 3D seismic study covering the Szczecinek Block 106 in Poland with the expectation of what will be a high profile well in Q3 2011. All eyes over the next few weeks with be on the Tarfaya Oil Shale pilot project in Morocco which is well in advance, good results here could be the first catalyst for the San Leon Energy share price.

With such an attractive portfolio of assets, credible management team and the cash to exploit, San Leon Energy might well be worth a place on the research and watch list.

Oisin Fanning Chairman of San Leon Energy commented:
"San Leon has made significant progress over the last few months and is now entering one of the most active and important periods in the Company's history. Ten wells are being drilled before the end of this year, some of which have the potential to be company makers, including the first wells on our Baltic basin acreage with our partner Talisman. Combined with this we have also recently acquired or are about to acquire approximately 3,000 kms of seismic, which will enable us to firm up a number of prospects and potential drilling sites.

We have built an incredibly exciting portfolio of assets. We also have an exceptional team of individuals who know these assets and regions and, following our fundraising last year, the funds in place to be able to carry out this extensive work programme. I look forward to providing further updates as our programme progresses." [2]


Ticker code: SLE, Shares in issue: 789.16m, Current SP: 36.38, Market Cap: £287.10m, 52 Wk Low: 12.50, 52 Wk High: 41.00


Ascent Resources – 5 Wells & Production

Ascent Resources (LON:AST) the AIM traded oil and gas exploration and production company earlier this year drilled the key Pg-11 well at its flagship Petişovci-Lovaszi project and reported that all six targeted middle miocene reservoirs are gas bearing with the added bonus of the Karpatian reservoir. With the Pg-11 in its second phase of drilling and initial test-flow results expected in the early summer, the Pg-11 well, could potentially be on tap in September netting up to €3m in revenue before the year end. In addition to the Pg-11, a further 2 high profile drills are expected within the area in the near term.

With the indications to date from the Pg-11 well suggesting that the project gas in place estimates could be significantly increased, the company went cap in hand to attract new institutional investment to the tune of around £17m to progress its portfolio. Ascent Resources investors can also expect later this year, two drills away from the Ascent flagship project, one on the Italian Ripi oil project and another high profile eCORP Hermrigen drill in Switzerland where Ascent have a risk free exposure buy-in opportunity on positive results.

With the Pg-11 sidetrack well update expected in about two to three weeks, coupled with a further 2 wells and flagship production possibility before year end, 2011/12 could be transformational for Ascent Resources and its patient shareholders. If Ascent can get the three wells on tap, in addition to its current PEN production, then cash flow of around €30m could be achieved in 2012, not bad for a company currently valued at around £50m.

Earlier in the week I caught up with Scott Richardson Brown the Chief Financial Operator at Ascent and asked, 'What can Ascent shareholders look forward to over the next 12/18 months?':
"Ascent shareholders probably have the most active 12 to 18 months in the Company's history to look forward to. The company recently successfully funded a three well programme on its Slovenia/Hungary acreage called the Petišovci-Lovászi/Ujfalu Project. This is the Company's flagship asset with an estimated 412bcf of gas in place. Additionally two other core projects in Switzerland and Italy will provide additional newsflow as these prospects are to be drilled in the next 12 to 18 months too. All combined there will be plenty of newsflow which management believe, on the back of any success, will help to support and progress the share price."

Special Offer: Invest like Buffett, Slater and Greenblatt. Click here for details »
Ticker code: AST, Shares in issue: 1,025.51m Current SP: 5.12, Market Cap: £52.50m, 52 Wk Low: 3.00, 52 Wk High: 9.75


Range Resources – 10+ Wells & Production

Range Resources (LON:RRL) is a dual listed (AEX & AIM) ISA valid oil and gas exploration and production company with interests covering 4 geographical areas; Texas USA, Republic of Georgia, Puntland Somalia and Trinidad.

When you look around for oil stocks with potential, RRL certainly fits the bill. Its two main high risk/high reward exploration assets to be drilled in 2011 are in Puntland (2 wells) Somalia, and in the Republic of Georgia (2 wells) which eventually have the potential to provide a multi billion barrel upside resource exposure. Over the next few weeks all eyes will be on Georgia and the imminent first spud, with the first well touted as a 150m barrel target on a recovery factor of 30/40%.

On securing the rig for its Georgia drilling programme Peter Landau the Range Resources Executive Director commented:
"This is a significant and exciting milestone for the Company, as it paves the way for the Range's first exploration well in Georgia, following the successful seismic program and helium survey." [3]
Other lower risk assets include interest in the North Chapman Ranch and the Cotton Valley in Texas at 25% and 21.75% stake respectively. The USA assets have already commenced production and are expected to be the subject of considerable exploration activity over the next 6 years (at least 4 wells in 2011) and certainly provide a good underpinning value to the investment case.

Now, the recent news relating to Range's interest in Trinidad has the potential to change the RRL investment case dramatically. Having entered into a Heads of Agreement to acquire 100% ownership interest in the three onshore production licences together with an associated local onshore drilling operation, Range has full access to a proven oil producing area covering a total of 16,309 acres. Current production from the Trinidad fields is approximately 600 bopd, however Range believe that following a minimal work program, production could be lifted to more than 4,000 bopd within 36 months on the known reserves. With multiple production wells planned for 2011 in addition to at least 1 exploration well targeting the highly prospective deeper Herrera formation, Range Resources is ultimately targeting an increase in the production level to between 8,000 - 10,000 bopd, which, if achieved, would surely change the status of Range Resources.

Range's Executive Director, Peter Landau commented on the Trinidad oilfields acquisition:
"With the recent strength and growth in Range's asset base and market capitalisation, the 100% acquisition represents an incredible opportunity to compliment Range's asset base of good value exposure to early stage, low risk production / mature exploration opportunities whilst retaining significant exposure to considerable measurable exploration upside."

"Onshore Trinidad is a low cost, high operating margin environment with oil production sold at the wellhead and transported to the Pointe-a-Pierre Refinery, which has capacity for all additional planned production."

"The Company believes that there is significant potential for value enhancement given the known management team and will target (subject to exploration success) an ultimate production profile of up to 10,000 bopd over the next 2-3 years ,". [4]
Ticker code: RRL, Shares in issue: 1,604.92m*, Current SP: 19.88, Market Cap: £319.06m, 52 Wk Low: 3.25, 52 Wk High: 25.25

*This figure is the expected shares in issue total as of the 27th April 2011 following the issue of placement shares and options.


Tower Resources – 2 Wells

Finally for my wild card, Tower Resources (LON:TRP) an AIM listed oil and gas exploration company with two key assets, a 100% exploration licence in Block 5 of the Ugandan Albertine Basin and a carried 15% Licence interest in Namibia. Twelve months ago I covered Tower Resources in an article titled 'There's all still to play for at Tower Resources', [5] they have since risen around 450% on renewed hope of an oil strike at its Uganda asset and on early excitement relating to future Namibia activity.

To date Tower have drilled two dry wells on its vast Ugandan acreage, but have however gathered enough information and encouragement as to the generation and migration of oil within the area to extend their exploration period to March 2012. With the current seismic programme due to be completed in June and the political uncertainty with respect to long term development planning in Uganda appearing to have been resolved, Tower are now pressing ahead with a final phase of its EA5 farm out programme. With operational and environmental planning under way, the 3rd well on the EA5 Uganda acreage is set to spud around October 2011.

Now for many investors, while Uganda has the potential to be a company maker in its self, the big prize is its interest in Namibia and its potential multi billion barrel resource potential. Namibia news is likely to flow from about mid year with regards to rig availability/contract, drill funding and updated CPR. With drilling scheduled to commence late 2011 or early 2012, Tower Resources (also Chariot Oil & Gas (LON:CHAR) for Namibia) is certainly one to watch as the Namibia frenzy will surely hit town later this year following the updated figures and leading up to the first Licence 0010 offshore drill and Chariot activity.

Tower Resources can be regarded as a typical high risk/potentially high reward stock, and with Uganda progressing nicely and Namibia exploration becoming an ever nearing reality, Tower has exposure to at least 2 high profile potentially company making wells over the next 12 months.

Peter Kingston, Executive Chairman of Tower Resources, commented:
"I am pleased to confirm that the first well in Namibia, to test the huge potential of the Delta prospect, remains a target within a year. The 3-D seismic interpretation has confirmed the 2-D seismic interpretation but has also opened up significant potential from additional reservoirs. I am also pleased that the Uganda seismic and well programme is still on schedule." [6]


Ticker code: TRP, Shares in issue: 1,122.16m, Current SP: 5.93, Market Cap: £66.54m, 52 Wk Low: 1.20, 52 Wk High: 9.65


Disclosure of interest: The author holds shares in all the companies discussed.
[1]
AMINEX, PRELIMINARY RESULTS FOR THE YEAR ENDED 31 DECEMBER 2010, http://www.aminex-plc.com/files/110330_2010_Preliminary_results.pdf
[2]
San Leon, Operational Update, March 30, 201, http://www.sanleonenergy.com/sanleon/communications/Operational_Update_30_03_11.php?ln=en
[3]
RIG SECURED FOR GEORGIAN DRILLING – WELL TO SPUD IN APRIL 2011, 16 February 2011, http://www.rangeresources.com.au/fileadmin/user_upload/asx/Rig_Secured_for_Georgian_Drilling.pdf
[4]
20 April 2011, RANGE MOVES TO ACQUIRE 100% INTEREST IN PRODUCING ONSHORE TRINIDAD OILFIELDS http://www.rangeresources.com.au/fileadmin/user_upload/asx/Trinidad_200411.pdf
[5]
http://www.stockopedia.co.uk/content/theres-all-still-to-play-for-at-tower-resources-39949/
[6]
Tower Resources, Operations Update, 13 Apr 2011, http://www.towerresources.co.uk/news/2011/news_130411.html
Disclaimer:
This content has been created for information purposes only, and is NOT, in any way, a recommendation to invest.  This communication is a snapshot of a certain aspect of a discussed business at a moment in time, and is merely a basic starting point for research.  The article/thread has been created with honesty and integrity in mind and is based on publically available information sourced in relation to the title, such as from, RNS announcements, published reports, management comments, analyst reports, media coverage etc.  To this extent the author who has written the piece in good faith accepts no liability for the accuracy of the information and urges all readers to verify the content independently.  Please note that the value of investments may fall or rise and you may not get back the amount originally invested, or in some cases your investment may be wiped off altogether.  When investing, bear in mind that past performance is not a guide to future performance and that qualified independent financial advice should be sought before buying or selling shares.  The Author of this article may hold shares in the companies discussed.
---
---

Aminex PLC is engaged in the exploration for, and the development and production of oil and gas reserves. Its principal area of activities includes the United States, East Africa, North Africa and North Korea. Its segments include Producing Oil and Gas Properties, Exploration Activities and Oilfield Services and Supplies. The Company's licenses in Tanzania include Nyuni PSA, Kiliwani North and Ruvuma PSA. During the year ended December 31, 2010, it drilled three wells, one in Tanzania and two in the United States. As of December 31, 2010, the Company held leases at Shoats Creek covering approximately 2,100 acres. Aminex Oilfield Services & Supply Company (AMOSSCO), its wholly owned subsidiary, provides logistics services to oil industry and sources oilfield equipment and consumables to international oil companies. In March 2012, it announced that Aminex USA, Inc. its subsidiary, completed agreements to sell leases and other assets consisting of the Somerset Field in Texas. more »

Range Resources Limited is engaged in hydrocarbon exploration and development within Somalia, Republic of Georgia, Texas, Trinidad and Colombia. During the fiscal year ended June 30, 2012 (fiscal 2012) the Company commenced its development drilling program in a Trinidad holding company whose two wholly owned subsidiaries hold production licenses for three blocks in producing onshore oilfields in Trinidad. During fiscal 2012, the Company spudded the historic Shabeel 1 well in the Dharoor Valley. During fiscal 2012, the Company, along with its joint venture partners, spudded the first exploration well- Mukhiani 1, on the Vani 3 Prospect on Block Via. The second (Shabeel North) of two historical exploration wells in Puntland was completed subsequent to the fiscal year end June 30, 2012. On July 1, 2011, the Company acquired 100% of West Indies Exploration Company Ltd and Drilling International Service and Supply Ltd thru SOCA Petroleum Ltd. more »

Ascent Resources plc (Ascent) is engaged in gas and oil exploration and production. The Company has gas and oil interests in Europe, principally in Hungary, Slovenia, Switzerland, Italy and the Netherlands. Its projects include Petisovci/Lovaszi Tight Gas Project, Nyirseg - Peneszlek Mining Plot, Petisovci - Lovaszi, Frosinone Exploration Permit - Latina Valley, Po Valley - Cento & Bastiglia Exploration Permit and Peneszlek Gas Production Project. The Petisovci/Lovaszi Tight Gas Project is located in a 200 square kilometers area. On February 2, 2011, the Company acquired an additional 48.75% interest in the Petisovci Project in Slovenia. On April 18, 2012 PetroHungaria kft, in which Ascent has a 48.78% interest, completed the drilling of the PEN-105A sidetrack in the Peneszlek Project in Eastern Hungary. more »