Five to Watch: Kalimantan, Angel, Ascent, Matra & Berkeley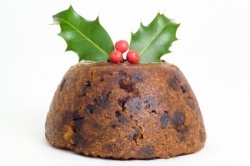 Below are five AIM listed companies that could potentially provide their shareholders with a welcome Christmas cheer, all five are currently working on key developments.  The companies listed below could potentially offer good share price appreciation, but, if it does not go to plan and the next key announcement is a disappointment, then a hefty share price drop could also be on the cards. 
As always, when looking at most AIM stocks, the risk element needs serious consideration alongside the future economic outlook and the ability of companies to raise future funds, but all five have some very interesting characteristics which are worth a place on the "research and watch" list in my opinion.    
The five stocks are in the primary sector and are concerned with natural resource exploration and production. 
Without further ado, I will cut to the chase:
Kalimantan Gold – Project Deals  
Now, I will start off with my wild card, Kalimantan Gold Corp Ltd (LON:KLG) a relatively off the radar investment with a dual listing on the AIM and TSX VENTURE exchange (making KLG valid for the ISA).  With interests based in the richly natural resourced country of Indonesia, Kalimantan is currently working towards and hoping for deals in three potentially lucrative project areas concentrating on coal, gold and copper.   The coal deposit is potentially 270 MTs of between 4,894 and 5,376 kcal/kg coal and would generate royalties on a relatively realistic lead time.  This stock has risen over 100% during the past month as the shares have been snapped up in anticipation, and is definitely one to watch in my opinion especially considering a low share issue and market capitalisation compared to the potential. 
KLG on the IBP coal concession: "The Directors remain confident that a sale of the coal concession of IBP can be completed on terms satisfactory to the shareholders of IBP and the Company."

KLG on the copper and gold: "The Directors are hopeful that agreements can be reached for both projects that will see extensive drilling of the KSK Contract of Work's massive magnetic bodies identified below existing drill holes, which have the potential to yield major porphyry copper deposits and the continued exploration and drilling on the epithermal gold project to see that project developed for gold production." [1]
Ticker code: KLG, Shares in issue: 73.70m, Current SP: 6.25, Market Cap: £4.70m, 52 Wk Low: 2.38, 52 Wk High: 6.88
Angel Mining – Gold Production
Angel Mining (LON:ANGM) an AIM listed explorer, primarily of gold, lead and zinc in Greenland, is due shortly to update its shareholders with what could potentially be transformational news relating to is Nalunaq gold mine.  The words they will all want to hear is that Angel Mining has moved its Nalunaq gold mine into full scale production, with an annual production target of 25,000 ounces and good margin per ounce anticipated the future looks interesting for ANGM, also of interest will be the completion of an updated bankable feasibility study on the Black Angel mine asset.
Angel Mining CEO Nicholas Hall recently commented:
"Working with Kemix to fine tune the plant is the sensible thing to do in order to ensure that we get this complex plant in good working order before we commence production.  The increase in the gold price from our original target date for production means that our gross profit from gold sales during the first year of production should be $3.0 million to $4.0 million higher than originally forecast." [2]
Ticker code: ANGM, Shares in issue: 438.30m, Current SP: 5.00, Market Cap: £22.46m, 52 Wk Low: 3.38, 52 Wk High: 8.75
Ascent Resources – Slovenian Well
Ascent Resources (LON:AST) the AIM traded oil and gas exploration and production company is about to embark on a key stage in its evolvement when the drill bit hits the floor on the Pg-11 evaluation well on the much talked about Petişovci-Lovaszi project.  With the spud announcement imminent, the Pg-11 could potentially be the maker for Ascent as a first drill in an independently verified area touted as having a P50 estimate of gas-in-place of 412 Bcf (11.7 Bm3; 68.7 MMboe). 
Ascent's Managing Director Jeremy Eng recently said,
Special Offer: Invest like Buffett, Slater and Greenblatt. Click here for details »
"Pg-11 in Slovenia is an important well and whilst the main effort is in the evaluation of the Miocene gas reservoirs, we expect that it will be completed as a producing well and then brought into production as soon as possible.  Yorkville has provided similar funding arrangements to Gulf Keystone Petroleum, Xcite Energy and San Leon Energy amongst others, and this facility has allowed us to minimise dilution whilst funding our near term work programme." [3]  
Ticker code: AST, Shares in issue: 516.66m, Current SP: 6.00, Market Cap: £31.00m, 52 Wk Low: 3.13, 52 Wk High: 6.75
Matra Petroleum – Work-Over Results
Matra Petroleum (LON:MTA) is an AIM listed oil explorer with activities based in the Volga/Urals area of Russia.  Matra operates the exploration license and has recently released an encouraging CPR suggesting potential of 15.1 million barrels of Contingent Recoverable Resources  and also an Unrisked additional Prospective Recoverable Resource of up to 84 million barrels (high case), however, it firstly needs to sort out the two wells it has already drilled.
The first was Well-12, which initially produced good quality oil a few years ago but was put on hold as it began to produce some water which eventually prevented the natural flow of oil, after further work and disappointment this well is currently awaiting a rig to carry out a side track programme in the hope of a better outcome.  The main well focus for shareholders over the short term will be Well-13 which is currently being worked-over in the hope of, not only production, but of decent flow rates.  Good results from Well-13 would give the diehard Matra shareholders and the SP a much needed boost, however, a disappointing announcement relating to Well-13 would be likely to have a hefty negative SP impact.  
Another bit of news predicted by Matra to arrive before the end of the year is the awarding of a much delayed Production Licence.  For me personally MTA will remain on the watch list until the results of Well-12, Well-13 and the Production Licence issue is on the table to consider.  
Matra's Managing Director, Peter Hind, recently said:
"For a one-off operation such as the side-track we are always reliant on gaps in the programmes of larger operators. In this case the contractor was required to return to a TNK-BP location but both TNK-BP and the contractor have confirmed that the rig will move to well-12 on completion of the current TNK-BP programme." [4]       
Ticker code: MTA, Shares in issue: 1,064.92m, Current SP: 2.53, Market Cap: £26.89m, 52 Wk Low: 1.23, 52 Wk High: 6.25
Berkeley Mineral Resources – Tailings Acquisition
Finally onto Berkeley Mineral Resources (LON:BMR) an AIM listed mining and processing company, who is interested in turning tailings dumps of lead and zinc into company revenue acquired its initial dumps in October 2009.  It is now working to complete a proposed acquisition of the remaining stockpiles at the Kabwe Mine, Zambia and is expecting to complete this process soon.  With working capital and plant processing funds in place, coupled with a mandate to identify new opportunities, shareholders will be anxious to receive the go ahead confirmation allowing the company to generate early revenue from the acquisition.  
Masoud Alikhani, Chairman of Berkeley Mineral Resources Plc, recently commented:
 "This has been a year during which the Company has moved forward and, subject to the acquisition being concluded, one where BMR completes its transformation to an environmental friendly mining company.  We are looking to complete the acquisition at Kabwe as soon as practicable especially as the capital costs of our planned processing plant are now funded." [5]               
Ticker code: BMR, Shares in issue: 810.63m, Current SP: 6.65, Market Cap: £53.91m, 52 Wk Low: 1.23, 52 Wk High: 7.63
Disclosure of interest: The author holds shares in Ascent Resources (LON:AST), Angel Mining (LON:ANGM) & Kalimantan Gold Corp Ltd (LON:KLG)
Disclaimer:
This content has been created for information purposes only, and is NOT, in any way, a recommendation to invest.  This communication is a snapshot of a certain aspect of a discussed business at a moment in time, and is merely a basic starting point for research.  The article/thread has been created with honesty and integrity in mind and is based on publically available information sourced in relation to the title, such as from, RNS announcements, published reports, management comments, analyst reports, media coverage etc.  To this extent the author who has written the piece in good faith accepts no liability for the accuracy of the information and urges all readers to verify the content independently.  Please note that the value of investments may fall or rise and you may not get back the amount originally invested, or in some cases your investment may be wiped off altogether.  When investing, bear in mind that past performance is not a guide to future performance and that qualified independent financial advice should be sought before buying or selling shares.  The Author of this article may hold shares in the companies discussed.
---
---

Kalimantan Gold Corporation Limited (Kalimantan Gold) is a Canada-based company. The Company is engaged in acquiring and exploring copper and gold prospects in Kalimantan, Indonesia. The Company operates in three areas, which includes Jelai epithermal gold prospect in East Kalimantan, coal opportunities, also in East Kalimantan and a Contract of Work (KSW CoW) in Central Kalimantan with multiple porphyry copper and gold prospects. On February 16, 2011, the Company executed an option agreement with Tigers Realm Minerals Pty Ltd. which was subsequently assigned to Tigers Realm Metals Pty Ltd. In Central Kalimantan, the Company has drilled more than 35,000 metres at its KSK copper project, uncovering the potential for a world class deposit. The Company owned 100% interest in Jelai epithermal gold property. On November 10, 2011, the Company announced receipt of the permit necessary to allow drilling to commence by Tigers Realm. more »

Ascent Resources plc (Ascent) is engaged in gas and oil exploration and production. The Company has gas and oil interests in Europe, principally in Hungary, Slovenia, Switzerland, Italy and the Netherlands. Its projects include Petisovci/Lovaszi Tight Gas Project, Nyirseg - Peneszlek Mining Plot, Petisovci - Lovaszi, Frosinone Exploration Permit - Latina Valley, Po Valley - Cento & Bastiglia Exploration Permit and Peneszlek Gas Production Project. The Petisovci/Lovaszi Tight Gas Project is located in a 200 square kilometers area. On February 2, 2011, the Company acquired an additional 48.75% interest in the Petisovci Project in Slovenia. On April 18, 2012 PetroHungaria kft, in which Ascent has a 48.78% interest, completed the drilling of the PEN-105A sidetrack in the Peneszlek Project in Eastern Hungary. more »

Angel Mining plc (Angel) is engaged in the exploitation of minerals, particularly gold, zinc and lead in Greenland. The Company operates in two segments: the Black Angel zinc/lead mine (Greenland) and the Nalunaq Gold Mine (Greenland). During the fiscal year ended the Company operated mainly in the Nalunaq gold mine in southern Greenland. The Company's main project is the Black Angel zinc/lead mine, which is located some 900 kilometers further north. The Company mines for precious and semi-precious metals, such as gold, silver, zinc and lead. The Black Angel mine is on the west coast of Greenland. The mine, which is approximately five kilometers long, is located inside Black Angel mountain. The Company's subsidiaries include Black Angel Mining Ltd, Black Angel Mining A/S and Angel Mining (Gold) A/S. more »