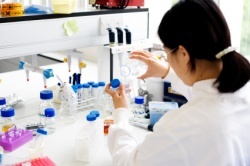 Game Changing Science
The UK has a long record of producing game changing science but generally being very bad at commercialising it. However, the latter has improved in recent years as a generation of UK managers has emerged with the following features: i) employment experience within technology based multinationals (frequently North American), ii) have made themselves financially independent and have become disenchanted with the politics required to advance their careers to the top echelons of very large corporates, iii) have demonstrated that they have the skills to operate successfully within the smallcap environment (these are the rare ones!) and iv) have developed an excellent network of contacts within their industry sector, which can greatly facilitate the development of sector relevant smallcaps with which they become involved.
The Big Technology Moves

Warren Buffett observed some years ago that very few of the major step changes in technology have proved to be good investments. Here is a quote attributed to him re the airline industry:
"The worst sort of business is one that grows rapidly, requires significant capital to engender the growth, and then earns little or no money. Think airlines. Here a durable competitive advantage has proven elusive ever since the days of the Wright Brothers. Indeed, if a farsighted capitalist had been present at Kitty Hawk, he would have done his successors a huge favor by shooting Orville down."
Luckily for investors, within the major step changes in technology there are invariably smaller but vital step changes required which are frequently overlooked by the major players - AIM is a good hunting ground in which to look for such opportunities. The benefit for the smallcaps exploiting such opportunities is that the major players can become the channel to market rather than the smallcap having to rely completely on developing its own sales & marketing organisation and incur the huge expense involved in customer acquisition. Frequently the best approach is for the smallcap to carve out a niche market to sell to directly and get coalface experience of what end customers want, and then to develop channel partners. Examples of these types of smallcap on AIM are:
Education/Training: Education Development (LON:EDD) International, currently in the process of being acquired by Pearson Group, developed Campus, a tool which significantly reduced the cost of and increased the capacity for awarding training qualifications both within the UK and also internationally.

Healthcare - diagnostics: as readers will be aware, I am a fan of healthcare diagnostics vs. therapeutics. The former provide opportunities for significant productivity improvements in sectors which are sizable for a smallcap but which are regarded as too small for larger companies to target - once the opportunity has become established, the smallcap can become an attractive strategic acquisition target for a large company. Last week's newsletter provided examples of three such AIM listed diagnostics companies, namely EKF Diagnostics (LON:EKF) , Immunodiagnostic Systems (LON:IDH) and Omega (LON:OME) Diagnostics.

For those of you interested in Healthcare, please click here for an article which sets out a vision for Healthcare which aligns with the features which LCFR looks for in MedTech opportunities.

Media: Zoo Digital (LON:ZOO) has developed proprietary software for assisting media businesses adapt their content for different formats and languages. Last week it announced that it had licensed its technology to Global Digital Media Xchange Inc, a world leader in digital video compression and authoring.

Security: we live in a world where the need for improved security is paramount and large companies have spent huge sums on developing new approaches, such as, biometrics, smart cards, facial recognition etc. However, it took a smallcap, Intercede (LON:IGP) , to recognise that organisations need a tool for helping them to manage the process of awarding a digital identity to individuals. The scale of the task is illustrated by, for example, a leading US defence manufacturer having to deal with 150,000 employees in order to align itself with the US government's Personal Identity Verification standard.

At LCFR, we delight in finding at an early stage, companies such as those described above.
---
Disclaimer:
This note was prepared by LCF Research Limited using information provided by the subject company's management or publically available news sources. No representations are made nor warranties given (express or implied) in relation to accuracy and completeness. This document is not an invitation to invest in the subject company and does not purport to contain all the necessary information that a prospective investor might require. LCF Research Limited recommends prospective investors to conduct their own thorough independent analysis of the subject company and the information contained in this note or referred to above.
---
---

Pearson plc, (Pearson) is an international media and education company with its principal operations in the education, business information and consumer publishing markets. The Company delivers the content in a range of forms and through a variety of channels, including books, newspapers and online services. It offers services, as well as content, from test creation, administration and processing to teacher development and school software. Pearson consists of three worldwide businesses: Pearson Education, The FT Group and The Penguin Group. On December 19, 2011, the Company acquired Global Education and Technology Group. In May 2012, the Company acquired Certiport, Inc. from Spire Capital Partners. In July 2012, it acquired Author Solutions, Inc (ASI) from Bertram Capital, and Navis Capital Partners sold PT Efficient English Services to Pearson. In October 2012, the Company acquired EmbanetCompass from an investor group led by Technology Crossover Ventures and Knowledge Universe. more »

ZOO Digital Group plc is a United Kingdom-based company. The Company is engaged in providing a productivity tools and services for digital content authoring, video post-production and localization for entertainment, publishing and packaging markets. The Company operates in two segments: Software solutions, including development, consultancy and software sales, and Media production and design. The Company has operations in both the United Kingdom and the United States. The Company works with organizations, including film studios, video game developers, music publishers, toy companies and book publishers to simplify the production of creative materials. The Company's wholly owned subsidiaries include ZOO Digital Limited, ZOO Digital Inc., ZOO Digital Production LLC, ZOO Employee Share Trust Limited, Scope Seven Limited and ZOOtech Limited. more »