Greece, Debt and the EU: Is the day of financial reckoning finally upon us?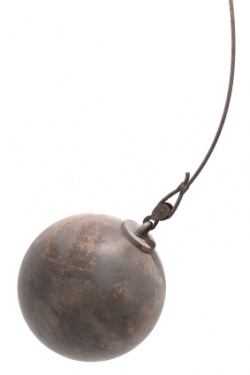 If the leaders of the European Union cannot agree soon to some sort of 'master plan' that saves Greece, shields Spain and Italy from the contagion of wholesale investor selling, protects France from a fatal downgrade, avoids failure for the world's largest banks, and persuades German voters not to dump its government ... all hell will break loose in Europe, the UK, USA, etc. Portugal, Ireland, Italy, Greece, and Spain are more than 3.1 trillion Euros in debt. France — which, according to Moody's, is now in danger of suffering a fatal downgrade of its debt — owes another 1.6 trillion. Peripheral nations in Eastern Europe owe still more.
Europe's total 'at-risk debts' are estimated at nearly triple the size of Germany's entire economy.
How did we get to this stage?
Remember 2007 – 2009: the debt crisis and collapse of Lehman Brothers in 2008, with US and European countries pumping in massive sums to ward off a financial meltdown and save their largest banks from failure. The entire rationale of these giant bank bailouts in the U.S. and Europe was to contain the debt crisis — to prevent the contagion of fear from spreading to virtually every private-sector borrower in the Western world. But it all backfired, didn't it?
By 2010, instead of being contained, the contagion had begun to spread to major public-sector borrowers — the very same sovereign governments that had bailed out their banks in the years prior.
The banks were drowning in bad debts. But rather than lifting them from the brink, the sovereign governments themselves were dragged underwater.
And so here we are facing the most dangerous moment for savers, investors ... everybody actually, during the last 90 year or so, afflicting now not just individual banks and corporations, but entire countries:
the first to sink was Greece, as global investors dumped Greek debts in panic
soon after Greece received its first bailout from the European Union and the International Monetary Fund, investors began attacking Ireland and Portugal
after Ireland and Portugal were bailed out, the contagion hit Spain and Italy
and now, we have France on the chopping block, in danger of losing its triple-A rating
Rather than truly ending the 2007 - 2009 crisis, the United States and the European governments have merely set the stage for an even larger one.
Any prudent solutions in sight?
Any proposed "solutions" I have read so far appear to make the problem worse, especially for the two last triple-A countries in Europe with any clout — France and Germany. Just consider the dilemma of each ...
France: Its megabanks — loaded with bad Greek loans — are on the brink of bankruptcy. But if Sarkozy bails them out France loses its triple-A credit rating and all hell breaks loose in Europe.
Why? Because Europe's bailout fund, the European Financial Stability Facility, requires  its donors to maintain a triple-A rating, and France is one of the biggest donors. So if France is disqualified, the entire European bailout scheme falls apart.
Germany: Merkel's megabanks may not be on the brink of bankruptcy, at least not yet. But Merkel's public support is! If she helps bail out French banks or even Italy, her political career may well be history ... the next German government may well decide to bow out of the European Union entirely ... and the bailout scheme collapses just the same.
Earlier today, BBC's Robert Peston asked  in "Whether Germany wil insure Italy against default", at http://www.bbc.co.uk/news/entertainment-art-15459084 why markets haven't melted down?
Preston says:
"Well, whether it's cold logic or hot naivete, investors are persuaded that Eurozone leaders will ultimately do the right thing - and that the direction of travel to a solution is clear.

Special Offer: Invest like Buffett, Slater and Greenblatt. Click here for details »

That confidence could evaporate if the political crisis in Italy makes it less likely that there will be early moves in that country to reduce the massive burden of its public-sector debt by shrinking the state: in those circumstances German legislators will be hugely reluctant to use the German balance sheet to provide emergency loans to Italy; Germany won't want to throw good money after bad.

Even so, Germany's lower house of parliament is expected later today to give Mrs Merkel the authority to approve an increase in the financial firepower of the European Financial Stability Facility - presumably because they have been persuaded that the consequences of doing otherwise would rebound painfully on their country and economy."
Robert Peston also says the success or otherwise of tonight's crunch Eurozone negotations comes down to Germany. he also expect that there won't be a "comprehensive and ambitious response", as promised by France and Germany last week, on the table by the end of today...
"There will be no stability for the Eurozone without the bailout fund, the EFSF, having the resources to do its vital job of demonstrating to the world that there's no possibility of Italy or Spain going bust - or at least not for a year or two, during which Spain and Italy ought to be able to mend their finances.

And, right now, there is no certainty Germany will give the necessary underwriting to the EFSF, so that it will have big enough boots to bash up speculators betting on the collapse of Italy and Spain."
Finally . . . what about the USA?
Have you pencilled in November 23rd ?
If all members of the "Super Committee" in Congress cannot agree to precisely the same kind of compromises that Democrats and Republicans rejected during the debt ceiling debate during the Summer ... if they cannot find $1.2 trillion in painful deficit cuts ... then all hell will break loose for the United States. And, that's it.
You may ask yourself, where is the "mother of all bailouts" going to come from to end the biggest crisis of all?
I am very worried that's not going to happen. Recent history shows us that, ever since the 1960s, the speculation and bad debts have spread from a few too many ... from smaller institutions to the largest in the world ... and now, from the largest private-sector borrowers to the world's largest governments.
Each time, our political leaders have passed the debts to a larger and higher authority. Each time, they postponed the final day of reckoning.
But now ... there's simply no entity on the planet big enough to bail them all out.
---
---
---