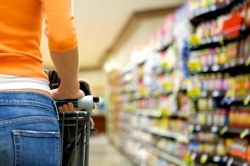 Hilton Food (LON:HFG) is a "specialist" retail meat-packing business with significant operations across the UK, Netherlands, Denmark, Ireland, Sweden, and Central Europe. The reason why this seemingly boring company interests me is that it makes amazing returns on net operating assets, especially considering it is supposedly in a 'commodity' industry. It is roughly in the price range for decent returns but I think the sheer fact that it makes such extraordinary returns makes it an interesting situation by itself.
It is somewhat irrelevant for shareholder returns but the company has achieved an average of 49% on net operating assets since it IPO'ed five years ago. I found this very surprising, for a commodity business there is a ton of money being made here. Unsurprisingly, these returns are achieved with slim margins, LFY EBITDA margin was around 435bps, and very fast turns. The company does appear to have some hidden leverage as it leases some property (which means some long-term assets are missing and turns are overstated) however, the basic picture here is of a surprisingly good business which has created a lot of cash for investors.
The downside of Hilton's business is that when commodity prices rise, as they have done, a company like Hilton doesn't have many options. Indeed, as Hilton has only two customers, Tesco and Ahold, making up about 90% of LFY sales it is particularly vulnerable to these trends.
As Hilton provides some good disclosure on volume we can see this trends clearly. The figures are copied below but the main point to highlight is that margins have been under sustained pressure. Hilton has lost 10bps of margin since 2007 costing around £9.8m, in LFY11 terms. It clearly hasn't been able to pass all the raw material cost increases on but it has passed on about 94% of the increases. We can also tell that over the past five years most revenue growth has come from volume rather than price.Investors should be concerned about this. Even if commodity prices started falling the company may not have the competitive position to secure any gains.
| | | | | | | |
| --- | --- | --- | --- | --- | --- | --- |
|   | 2011 | 2010 | 2009 | 2008 | 2007 | CAGR |
| Revenue(th) | 981,345 | 864,223 | 826,091 | 729,497 | 577,734 | 11.18% |
| Raw Material(th) | 794,123 | 696,147 | 665,361 | 583,159 | 461,726 | 11.46% |
| Volume (tonnes) | 202,640 | 191,170 | 182,957 | 160,805 | 147,231 | 6.60% |
| Sell price per kg | £ 4.84 | £ 4.52 | £ 4.52 | £ 4.54 | £ 3.92 | 4.30% |
| Buy price per kg | £ 3.92 | £ 3.64 | £ 3.64 | £ 3.63 | £ 3.14 | 4.56% |
| Margin | 19.08% | 19.45% | 19.46% | 20.06% | 20.08% | -1.02% |
Competitive pressure can often play out through working capital as customers exploit their supplier's balance sheet. Interestingly, this isn't the case with Hilton Foods. Whilst inventory and receivable DSOs have risen, the company has pushed payables far harder. In other words, as Hilton has been pressured by customers it has pressured suppliers in turn. Hilton's competitive position may be bad but this may not be a problem if the position of Hilton's supplier is worse.
The bear case for Hilton often focuses on future growth and capital expenditures. Hilton has achieved growth, the conventional wisdom appears to go, through opening new facilities in new markets and as soon as it run out of markets to move into growth will stop. To some extent, this is true.
The company gives excellent disclosure on non-current assets so we can get a really clear picture of what is happening. Since 2007, the company has grown sales by some £400m with 42% of this increase due to better use of assets (this is worked out by projecting 2007 asset turns on 2011 total of non-current assets). By this we mean that growth was achieved not just due to simply adding more processing plants, it comes from improvements in efficiency.
What is more, it appears that there are still significant gains to improving efficiency. If the company's Danish assets (the most recent area of expansion) were brought to the efficiency level of the UK assets this would add some £450m to the top-line or around £76m in gross profits. We may even suggest that given the fact that the investment in plant has been made growth here would incur tiny marginal costs. The figures are given below, Ireland and Central Europe are the other areas where expansion is still, theoretically, possible.
 

2011

2010

2009

2008

CAGR

Sales

 

 

 

 

 

UK

259,462

255,125

255,365

230,949

2.95%

Netherlands

263,384

252,095

246,407

205,598

6.39%

Sweden

213,363

186,700

171,189

166,051

6.47%

Ireland

82,574

81,443

82,757

77,078

1.74%

Denmark

69,962

1,223

-

-

 

Central Europe

92,600

87,637

70,373

49,821

16.76%

TOTAL

981,345

Special Offer: Invest like Buffett, Slater and Greenblatt. Click here for details »

864,223

826,091

729,497

7.70%

Non-Current Assets

 

 

 

 

 

UK

10,201

11,173

12,278

14,563

-8.52%

Netherlands

11,874

12,820

12,638

11,332

1.17%

Sweden

4,973

6,921

9,378

10,633

-17.30%

Ireland

7,419

8,731

10,228

12,297

-11.87%

Denmark

21,258

12,542

-

-

 

Central Europe

5,361

7,712

5,931

6,171

-3.46%

TOTAL

61,086

59,899

50,453

54,996

2.66%

Turns

 

 

 

 

 

UK

25.43

22.83

20.80

15.86

12.54%

Netherlands

22.18

19.66

19.50

18.14

5.15%

Sweden

42.90

26.98

18.25

15.62

28.74%

Ireland

11.13

9.33

8.09

6.27

15.44%

Denmark

3.29

0.10

-

-

 

Central Europe

17.27

11.36

11.87

8.07

20.94%

TOTAL

16.06

14.43

16.37

13.26

4.91%
(Again, we should bear in mind that the company does lease some assets. It is difficult to tell which but given plant and equipment deprecates between 15-33% whilst property is 5% we can infer where the leases are from the figures above.)
If we do not think there are efficiencies to reap then the picture is more troubling. In this case, we would expect sales to growth roughly with demand from supermarkets and consumers. As Hilton largely operates within mature economies it doesn't seem likely that anything spectacular will happen. Meat consumption has been growing faster than growth in the broad economy but it would be foolish to speculate on what will happen in the future. It is also worthwhile noting that Tesco is slowing growth outside of the UK. Central Europe is obviously a key area for growth.
On the other hand, we know that Ahold and Tesco are fairly durable companies. They push Hilton hard but a lot of this pressure has been passed somewhere else, either up the supply chain to suppliers or down to customers. What is more these companies rely on Hilton. Supermarkets have attempted to move into processing but have been hindered by the complexity and health and safety requirements. Hilton is so integrated into the operations of these other companies that switching would be difficult. The competitive position is not clearly advantageous however, it is not a clear disaster either.
The key question for investors is whether Hilton is going to grow from here or not? Trading at 11.5x last year earnings decent returns will only come from growth. I would say that there is a fair level of downside protection: it is expensive to get involved in the industry and the relationships and trust with supermarkets can't be replicated easily if at all. The real threat is margins, even if commodity prices stop increasing the pressure won't necessarily go away. Therefore, changes in volume have to keep outpacing the change in price. I would argue that Hilton can grow within its current market but there is less room to move into new markets.
---
Disclaimer:
As per our Terms of Use, Stockopedia is a financial news & data site, discussion forum and content aggregator. Our site should be used for educational & informational purposes only. We do not provide investment advice, recommendations or views as to whether an investment or strategy is suited to the investment needs of a specific individual. You should make your own decisions and seek independent professional advice before doing so. The author may own shares in any companies discussed, all opinions are his/her own & are general/impersonal. Remember: Shares can go down as well as up. Past performance is not a guide to future performance & investors may not get back the amount invested.
---
---

Hilton Food Group plc, along with its subsidiaries, is engaged in retail meat packing for food retailers in Europe. The Company operates in two segments: Western Europe and Central Europe. Western Europe covers the Company's businesses in the United Kingdom, Ireland, Holland, Sweden and Denmark. Central Europe consists of the Company's meat packing business supplying three customers across Central Europe from its meat packing plant at Tychy in southern Poland. The Company sells meat in the wholesale market. As of January 1, 2012, the Company had two principal customers Tesco and Ahold. These customers are located in the United Kingdom, Netherlands, Republic of Ireland, Sweden and Central Europe, including Poland, Czech Republic, Hungary, Slovakia, Latvia, Lithuania and Estonia. more »