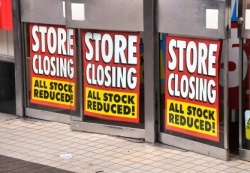 Thinking through the savage market reaction to the Tesco results and tying together all the investment cases I've made and read over the last few months, I'm genuinely unsure about my overall position on retail. I like it in some senses - I think Lookers, the car dealership, is underpriced as the market seems to extrapolate current weakness endlessly, and it's extremely cheap. I dislike it in other cases - Game (LON:GMG) , for instance, I wouldn't touch with a bargepole, as I think they offer no useful service to consumers. It is an undifferentiable (I hope that's a word!) product which you can either order online for cheaper, or better still, have downloaded direct to your desktop. Supermarkets, finally, left me distinctly more ambivalent. The sheer number of moving parts made it difficult to really weigh up the factors - though I do think they'll be good long run performers. There's a lot of cheap shares in the sector, though, and it almost seems like blasphemy for me not to touch any more retail stocks simply because they're 'in retail'. That is exactly the kind of pricing error I'm trying to exploit - good companies overlooked for bad reasons.
Which brings me nicely on to the thrust of the post and the title - the UK conundrum. Looking at a news report on Dixons, one line struck me - "The Christmas trading update from Dixons is likely to be frustratingly mixed again – good in the key Nordics business, not too bad in the UK and very bad in the rest of the group overseas." Good in the key Nordics business, eh? So we have a failing UK business being propped up by strong international sales in some parts, and dragged down further in others? Now, where have I heard that story before? There's probably many more, but for this idea I'll focus on Dixons and the two I've had most exposure to - Tesco and Mothercare. In this post I'll run over the basics of the international businesses, and on Wednesday I'll discuss further the valuations.
Tesco (LON:TSCO)
Firstly, I should probably note that including Tesco with the context above is a little bit of a stretch. Their story is quite different from Dixons and Mothercare, but still an interesting one - it's not an international business 'propping up' a failing UK business, but simply a UK business that's disappointing - against high expectations - and an international segment which some seem to overlook. The distinction in terms of valuations is one of growth - the UK stores look mature and increasingly under pressure in a very competitive market, while their international stores are both growing rapidly and remaining profitable, excluding their small US segment. Notably, for instance, Asia grew at 14% last year; and maintained a margin of 5.6% vs. 6.1% for the UK. I'm unsure quite how scale will impact margins, but it seems reasonable to suggest that in a continent as geographically diverse and culturally/economically distinct from ours, maintaining margins at a similar level to that in the UK is a good showing. That's something I think that should be taken into account, then; Tesco's UK business may conjure up imagines of monotonously flat margins and the see-sawing of supermarket price wars, but there's 2 continents (Europe and Asia) a whole lot bigger than the UK that Tesco already has a large, profitable and growing business in. The current valuation (a historic and forward P/E well under 10) may seem harsh in that context.
Mothercare's roughly one quarter/ three quarter split represents revenue to the group, not sales; the difference important because of Mothercare's franchise arrangement internationally. The sales split is closer to 50/50. Mothercare's story is even more growth vs. maturity than Tesco - and that's in the extremeness of the numbers; from Mothercare's latest trading update, we see international retail sales up 15% and total UK sales down 6.9%, at least some of which is due to store closures. That UK sales are decreasing is a great thing in one sense; if they're closing the least profitable stores, as hoped, and properly backing away from the UK, the slice of the pie occupied by the fantastic international segment will constantly grow. Fantastic is hardly an understatement, either; from their latest annual report, underlying profit for the UK segment is given a £11.1m against £27.5m for the international segment three times smaller. If anything, it appears the international business is being penalised by being lumped in with a badly performing relic in the dismal UK economy. Gut feeling still tells me Mothercare have real legs in the rest of the world; an aspirational western brand which has clearly attracted a lot of attention from local investors with its franchise model. We just need to know what they'll do about that UK problem.
Firstly, a clarification - the 'other' sector on the pie chart represents Dixons' online businesses, which operate both in the UK and Europe. Since I don't know the breakdown of sales and exposure, I haven't put it in one bit or the other. It also seems prudent to state that, as always, I've used pre-exceptional (underlying) figures in my graph. Dixons, due to the impairment/restructuring/anythinggoeshere charges that always crop up in bad times, would have a post-exceptional graph that looks even more like the Alps than it currently does. That bit aside, though, Dixons caught my interest mostly because I didn't realise just how big their international business were. As I hinted at in the opening paragraphs, their Nordic businesses really are doing rather well; though they're around 60% of the size of the UK operations, Dixons state the underlying profit at £105.6m vs. £71.3m for the UK. Other international isn't faring quite so well, though that would be unsurprising given that they are in involved in Greece and previously were involved in Spain. The international segment excluding the Nordics, then, could probably more easily lumped in with the UK - Italy, for instance, facing similar poor consumer conditions. Either way, narrowly extrapolating the UK's consumer woes would certainly hide some glimmers of light in their prospects. It's not as UK dominated as you might think - or, at least, I did!
Hopefully I've piqued your interest; next post I'll flesh out a little more detail with figures and comparisons.
---
Disclaimer:
As per our Terms of Use, Stockopedia is a financial news & data site, discussion forum and content aggregator. Our site should be used for educational & informational purposes only. We do not provide investment advice, recommendations or views as to whether an investment or strategy is suited to the investment needs of a specific individual. You should make your own decisions and seek independent professional advice before doing so. The author may own shares in any companies discussed, all opinions are his/her own & are general/impersonal. Remember: Shares can go down as well as up. Past performance is not a guide to future performance & investors may not get back the amount invested.
---
---

Mothercare plc is a retailer, franchisor and wholesaler of products for mothers-to-be, babies and children under the Mothercare and Early Learning Centre brands. It offers products for mothers-to-be, babies and children up to the age of eight. It offers maternity and children's clothing, furniture and home furnishings, bedding, feeding, bathing, travel equipment and toys. It has two segments: UK and the International business. The UK consists of the United Kingdom store and wholesale operations, catalogue and Web sales. The International business consists of franchise and wholesale revenues outside the United Kingdom. The Company sells its products through its retail Internet and wholesale operations in the United Kingdom and Internationally. As of March 31, 2012, the Company had 311 United Kingdom stores and 1,028 International stores. more »

Tesco PLC is an international retailer. The activity of the Company is retailing and associated activities in the United Kingdom, the People's Republic of China, the Czech Republic, Hungary, the Republic of Ireland, India, Malaysia, Poland, Slovakia, South Korea, Thailand, Turkey and the United States. The Company also provides retail banking and insurance services through its subsidiary, Tesco Bank. The services it offers in store, such as optician, pharmacy, phone shop or customer restaurant. As of February 25, 2012, it had over 180 opticians. Click & Collect is a component of its multi-channel offering. Its store and distribution networks give customers the opportunity to pick products whenever it suits them from over 770 stores, close to where they live or work. As of February 25, 2012, it had 45 stores, which offers grocery Click & Collect. In September 2012, it acquired Mobcast. In March 2013, the Company acquired Restaurant Group Giraffe. more »