Hybridan Small Cap Wrap: Angel's a delight, go far with Bglobal and SureTrack paves the way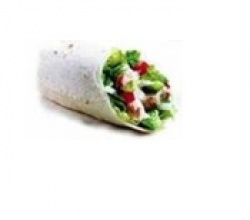 Angel's a delight, go far with Bglobal and SureTrack paves the way
AH Medical Properties (AHMP 31.5p/£20.68m)
Since we last wrote on the Company, the opportunistic bid approach has been successfully rebuffed and £2m has been raised in the form of a convertible loan to facilitate the acquisition of 3 new primary healthcare properties, along with bolstering working capital.
The convertible has a 2 year term, an interest rate of 6 per cent and a conversion price of 38 pence. The three primary care properties are to cost £9.8m in total and between them will produce a gross initial yield of 6.75 per cent (£661,661). This looks a very judicious use of funds.
With a published NAV of 42.8p as at 30 April 2010 (up 50 per cent on 2009) and a historic yield on the shares of 4.76 per cent the shares look very attractive. If one factors in the NAV of 45.9p per share should Management achieve the conversion of the Company to REIT status, we would expect the shares to outperform over the rest of this year, as they appear to us to be materially undervalued.
Angel Biotechnology Hldgs (LON:ABH) (ABH 0.22p / £4.53m)
Angel, the contract manufacturer which provides extremely high grade materials for the biotech industry, recently announced the appointment of Lorna Peers (FCCA) as Group Financial Controller and Company Secretary (taking over from Roger Jones on the 1st August). Lorna was previously Financial Controller and Company Secretary at Stem Cell Sciences Ltd and is therefore familiar with the advanced biologicals field, and has experience of the dynamics and deal structures particular to the biopharma sector. She is expected to be appointed to the Board as Finance Director within the next 12 months. With her varied experiences, strong reputation and in-depth knowledge of the industry, we feel that Lorna's appointment is a most suitable one.
BGlobal Plc (LON:BGBL) (BGBL 36.25p/£35.96m)
The provider of smart meter solutions announced its results for the year ended 31 March 2010. Revenue increased by 99.3 per cent to £13.23m, and an improvement was seen in losses before tax which was £0.67m for the year (2009: loss of £4.28m). Whilst admin costs were brought down by £0.7m to £4.95m, high cost of sales continue to result in low margins, though this has improved to 33 per cent (from 23 per cent). The Company recently acquired Utiligroup, which represents an exciting opportunity to broaden Bglobal's appeal. Utiligroup has a strong Australian customer base, and the acquisition allows Bglobal to offer end-to-end solutions for its key markets, namely the UK, Continental Europe and Australia. Utiliserve (an IT service division of Utiligroup) prospectively enables Bglobal to provide advanced data management and billing platforms, thereby allowing customers to potentially benefit from a more comprehensive end-to-end range of solutions/services. Such strategic acquisitions are valued highly by the market, and given the evolving nature of the industry, provide Bglobal with a real advantage in striving for new business. The coalition government is yet to announce its strategy on domestic smart metering, but there is much potential for Bglobal to make significant in-roads into a potentially lucrative market.
Datum International (DATP 9p/£4.58m)
We last wrote on this PLUS-quoted software Company in early January and the share price has risen 2 pence since then. This morning Datum announced a positive trading update to the effect that revenues, excluding those generated from the acquisition of Root 3, have increased by over 100 per cent compared to the corresponding period last year. Datum expects to announce maiden profits that are ahead of current market expectations in its FY10 results to 31st April 2010. Post the year-end it has made further progress, in particular, the successful integration of Root 3 provides the Company with the capability to bid for and win projects of a significantly higher value than was previously possible. The board of Datum has stated that it is therefore confident of continued strong trading during the first half of the current financial year and beyond. We believe that DATP trades at a discount to its peers and the software sector. The market expects Datum to continue with its current buy and build strategy so therein lies the potential for upgrades in 2011.
Gulfsands Petroleum (LON:GPX) (GPX 281.75p/£341.07m)
Oil and gas production, exploration and development company with activities in Syria, Iraq, Tunisia, Italy and the U.S.A. has announced that ADX Energy Ltd, the operator of the Kerkouane Exploration Licence offshore Tunisia (Kerkouane Licence), has advised of the commencement of drilling operations on the Lambouka-1 well on the Lambouka Prospect in the Sicily Channel. ADX Energy has estimated the mean prospective resource for the Lambouka Prospect at 270 million barrels oil equivalent with the primary objectives for the well being the Miocene aged Birsa Formation and the Cretaceous aged Abiod Formation. Drilling of the Lambouka-1 well is being carried out by the Atwood "Southern Cross" semi-submersible drilling rig and it is expected to take approximately 35 days to drill and evaluate this well. Gulfsands is acquiring a 30 per cent participating interest in the Kerkouane Licence and the adjacent Pantelleria Permit which lies in the Sicily Channel in Italian waters. This company's share price has had a fantastic run over the past year, almost doubling, and has had a great start to 2010. We have been impressed by the management behind this company and think that it has a long way to go still. The share price was at 322 pence when we last wrote on the Company at the end of April, and come off a tad since then, but the fundamentals are strong for this stock.
Idox (LON:IDOX) (IDOX 11.75p/£39.99m)
IDOX, the public sector software provider, last week announced its interim profits for the six months to 31 April 2010. Its operations are split between 3 businesses: Software, Information Solutions and Recruitment. The results look good with pre-tax profits up by 14 per cent to £2.1m and recurring revenue now comprising 61 per cent of total revenue. Gross margins for the Company are also particularly high, currently at 81 per cent (2009: 76 per cent). The Company also made two revenue enhancing acquisitions during the period- Grantfinder which provides value-added databases for government and EU funding information, and MDA which comprises 11 local authority contracts. Whilst this is very positive news and shows the Company's willingness to broaden its offerings, a number of difficulties suggest to us that the Company may have a rocky road ahead. Firstly, it has a high cash figure sitting on the balance sheet at £14.2m (2009: £9.8m), which it intends to hold for acquisitions that have strong recurring revenues, though it appears the Company is struggling to find suitable opportunities. Secondly, public sector spending cuts announced by the new coalition government look to provide a challenge to the Company in the near-term future. Whilst cuts at a national level are likely to have a smaller impact at regional levels, the Company will still see a market which is more limited, and therefore must address such an outlook with strategic acquisitions that allow it to focus on areas that include recurring revenues. Whilst we have seen the results of the Budget in June, we look forward to the comprehensive spending review in October, which should provide a more detailed plan of public sector spending, and therefore allow us to paint a clearer picture for the Company's prospects.
Immunodiagnostic Systems Hldgs (LON:IDH) (IDH 791p/£220.33m)
The immuno assayer announced results for the 12 month to 31 March 2010. The company operates in the in-vitro diagnostics market, manufacturing immunoassay kits for detecting particular substances in a sample. Performance was most positive in that revenue for the Company was up by 49 per cent to £37.16m, gross margin was up to 74 per cent (2009: 66 per cent) and PBT up 130 per cent to £10.99m. It recently received FDA approval for the iSYS automated platform, which should allow it to compete more fully in the US market, with its main competitor likely to be DiaSorin. Whilst the Company continues to make significant earnings from sales of manual assayers, it seems that the Company sees the future being with automated assayers, which are anticipated to outstrip the manual assayer within 3 years. There has also been something of a restructure, with the COO (Ian Cookson) being appointed the new CEO, and the current CEO (Roger Duggan) becoming the Deputy Chairman who will head up the Business Development Group. This represents an interesting move that will no doubt ensure that a well-rounded and understood CEO continues to be in place. The Company has also identified two new areas of diagnostics that it sees great potential with: Chronic Kidney Disease and Vascular Calcification, where it intends to progress its business. FDA approval is a key milestone for the iSYS platform, and we see the company providing strong competition for DiaSorin in the coming year. Watch this space for a company we see going places.
Polo Resources Ltd (LON:POL) (POL 5.15p/£119.32m)
 We have been keeping a watchful eye on Polo Resources ("Polo") for some time and have been bemused by the persistent discount at which the share price trades compared to the value of the Company's underlying assets.
On the 19 March, with the share price around 3.75 pence, Polo owned the following: 9.3 per cent of Extract Resources valued at US$169.4m; 26.1 per cent of Caledon Resources valued at US$38m; 29.8 per cent of GCM Resources valued at US$32.5m; US$10.8m of Caledon Resources 8.5 per cent convertible loan note; 50 per cent of a JV company with Peabody (holding uranium and coal assets in Mongolia); and US$27m in cash. The cash and quoted investments had a total value of US$277m or 6.43p per share. Since that date, the Company has sold its shares in Extract Resources for US$ 137.3m, along with its 50 per cent interest in the Peabody/Mongolian JV for US$15m up front with an additional $20m deferred for 12 months whilst retaining a net 0.5 per cent royalty on coal mined and sold.
Special Offer: Invest like Buffett, Slater and Greenblatt. Click here for details »
Latest Company news includes additional share purchases by the Chairman, an announcement that the Company is minded to pay a 3p per share special dividend and an opportunist bid from one of its shareholders (the bid has understandably been rejected out of hand since it is too low and not in a form that could command any consideration of acceptance).
Attention will now focus on how the company will maximize its strategic positions in GCM Resources and, in particular, Caledon Resources. The latter owns not only a producing mine, but also Minyango, a very attractive coking coal deposit in Queensland Australia. It is this asset that we believe will be the focus of interest both for investors and commercial organisations. We will write on Caledon in a future issue and in the meantime will continue to consider shares in Polo as materially undervalued.
Rockhopper Exploration (LON:RKH) (RKH 327p/£629.56m)
The North Falkland Basin oil and gas exploration company announced last week that its Executive Chairman, Pierre Jungels, had increased his shareholding in the company by 23,350 shares. Rockhopper has moved from strength to strength since the beginning of the year, having made an oil discovery at its Sea Lion exploration well and, last week, presenting a new analysis of wireline MDT samples obtained from Sea Lion that is helping to confirm a medium grade crude oil. Share price has risen from 38.5p at the end of May to 327p as of today. Management investment is usually seen as a good sign of confidence, and we have no reason to suspect otherwise in this particular case. Having put considerable time and resources into exploring this site, Rockhopper's good fortune is well deserved. A gushing success, we think.
SeaEnergy (LON:SEA) (SEA 20p/£13.82m) We have written extensively on this AIM listed offshore wind company over the last 10 months, with a number of key events having taken place. In particular, the intention to dispose of all, or part, of its 80% stake in SeaEnergy Renewables Limited (SERL) signaled a bold restructuring initiative. There are a number of interested parties looking to acquire the SERL business, and whilst SeaEnergy has appointed advisors to oversee the sale, SERL continues to announce respectable news that should see a good valuation for it. The Inch Cape offshore wind farm project continues to present increased opportunity for the division, whilst this week it announced a Strategic Co-operation Agreement (SCA) with the Chinese company Nantong COSCO Ship Steel Structure Company to develop and market steel structures for the offshore wind industry. On the back of such news, we can't help but notice the good prospects for SERL and place question over the need to sell such a division. Nonetheless, the market should reward such good news, though we continue to hold our sentiment over the last few weeks that this particular offshore wind company undeservedly faces testing waters.
Seeing Machines (LON:SEE) (SEE 3.0p/£12.17m)
Last week we wrote on Seeing Machines, the leading developer of advanced computer-based imaging software systems, and since then they have announced the sale of their first faceAPI licence to Di-O-Matic Inc. who operate in the computer graphics animation sector. faceAPI allows world-class face tracking algorithms and will be used by Di-O-Matic to develop character animation software and plug-in applications for professional 3D animation artists and production studios based on dynamic man-machine interfaces. Clients include Disney, RockStar Games and SEGA, and the software has been used to enhance and animate CG characters such as Batman, Garfield, Spider-Man, and SpongeBob SquarePants. Animation represents a large and growing market, and the technology has great potential in the gaming industry, perhaps similar to the motion sensing technology used by Nintendo in their Wii console.
The Company made a second announcement today that it had sold an API tracking software license to Pillar Vision, which is a developer and vendor of basketball training products. Their products and devices are designed for the mass market and are used by basketball players in their training environment to assist and improve goal shooting and performance.
Seeing machines develops technology that can be utilised in many different applications, and this has been clearly demonstrated by the news we have seen over the last week. On this basis, we think the Company's offering has a wide range of addressable industries, and look forward to seeing what happens next 
SureTrack Monitoring (STMP 0.75p/£3m)
SureTrack Monitoring, the asset protection, cash security, crime deterrent and tracking business, announced last week its intention to raise £1.42m (at 0.6p per share) and its admission to trading on AIM. A blue-chip client base including Ford, Network Rail, WS Atkins and UK Mail, and an innovative product base together with its desire to expand stand the Company in good stead.
The MT2 device is the Company's core product and offers a degree of flexibility and long-term continued service that rival trackers struggle to compete with. The uniqueness of the MT2 product is down to a number of features, which include the fact that its uses GSM technology for tracking (allows tracking inside multistory car parks and inside buildings), and that the product uses a disposable battery (with a lifespan of up to 3 years) which allows the device to be hidden more remotely or to be attached to a wider variety of assets/products. This ingenuity allows for SureTrack to have a wider potential market than most other tracking companies, and SureTrack have identified caravans, plant equipment, agricultural equipment, light commercial vehicles, passenger vehicles, retail, casinos, cash-in-transit, and ATM machines as some of its addressable markets.
Sales of the product have been conservative, and so too have estimates, though with the Ford contract now in place and the Company's intention to raise capital so as to expand, we see plenty of scope for growth. This is one Company that looks to be on the right tracks.
Technis International (TECP 1.75p/£1.43m) 
PLUS quoted Telecoms and Technology IP play recently announced the acquisition of a 10% share in BeCognitive Systems Ltd, with consideration of £25,000 (payable by Technis shares at £0.04 per share). BCS provides security and compliance cloud based telephony applications, with operations based on the iPhone platform, though it intends to widen its mobile application suite to include Blackberry devices later on in the year. In what is considered to be an increasingly consolidated market, this particular investment represents a positive move, and allows the Company to develop its knowledge of this dynamic industry. An interesting development, with great potential.
Tower Resources (LON:TRP) (TRP 2.55p/£25.68m)
Tower Resources, the oil and gas exploration company with interests in sub-Saharan Africa, provided an update on its operations in Namibia. Tower has a 15 per cent interest in the 0010 licence where a 3-d seismic survey was recently undertaken, and for which processing and interpretation should be complete in early 2011. Further the Company announced an independent appraisal of the licence's resource potential, which was conducted by Oilfield International. The appraisal concluded that Towers 15 per cent interest has an economic monetary value of US$696m, of which US$480m can be attributed to the Delta Prospect and the Delta Lead, both targets for the first well to be drilled. In conducting the appraisal, Oilfield have used seismic and well data from two wells drilled in the early 1990's (together with a judgement of its relative specialities), as well as regional data and data from two Namibian discoveries. They also consulted with Arcadia Petroleum, who are financially carrying the licence, to understand the technical approach of the drill. This independent appraisal bodes well for the Company, and supports the good prospects for this site. The share price has increased from 1.32p when we last wrote on the Company in early June to 2.55p as of today. With news such as this and the recent agreement with Global Petroleum Limited for it to have a continuing option to participate in the Uganda project, Tower could have a bright future ahead. Look high and wide for this one.
*A corporate client of Hybridan LLP
There's
value
in the stock market
but do you know where to look?
Get the most concise synopsis of everything that's been proven to work in value investing. If you like your stocks cheap you've found a treasure trove distilled to under 70 pages.
How to find ultimate Bargain Stocks with Ben Graham
How to spot Turnarounds and avoid Value Traps
From Graham to Greenblatt via Piotroski & Lakonishok
How to value stocks and set a margin of safety
Disclaimer:
This document should not be relied upon as being an impartial or objective assessment of the subject matter and is not deemed to be "independent research" for the purposes of the Financial Services Authority (FSA) rules. As a consequence the research (a) has not been prepared in accordance with legal requirements designed to promote the independence of investment research; and (b) is not subject to any prohibition on dealing ahead of the dissemination of investment research (although Hybridan does impose restrictions on personal account dealing in the run up to publishing research as set out in our Conflicts of Interest Policy).

The individuals who prepared this document may be involved in providing other financial services to the company or companies referenced in this document or to other companies who might be said to be competitors of the company or companies referenced in this document. As a result both Hybridan LLP and the individual partners and/or employees who prepared this document may have responsibilities that conflict with the interests of the persons who receive this document.

This document has been issued by Hybridan LLP for information purposes only and should not be construed in any circumstances as an offer to sell or solicitation of any offer to buy any security or other financial instrument, nor shall it, or the fact of its distribution, form the basis of, or be relied upon in connection with, any contract relating to such action. This document has no regard for the specific investment objectives, financial situation or needs of any specific entity. Hybridan LLP and/or connected persons may, from time to time, have positions in, make a market in and/or effect transactions in any investment or related investment mentioned herein and may provide financial services to the issuers of such investments. The information contained herein is based on materials and sources that we believe to be reliable, however, Hybridan LLP makes no representation or warranty, either express or implied, in relation to the accuracy, completeness or reliability of the information contained herein. Opinions expressed are our current opinions as of the date appearing on this material only. Any opinions expressed are subject to change without notice and Hybridan LLP is under no obligation to update the information contained herein. None of Hybridan LLP, its affiliates or employees shall have any liability whatsoever for any indirect or consequential loss or damage arising from any use of this document.

In the UK, this report is directed at and is for distribution only to persons who (i) fall within Article 19(1) (persons who have professional experience in matters relating to investments) or Article 49(2) (a) to (d) (high net worth companies, unincorporated associations, etc) of the Financial Services and Markets Act 2000 (Financial Promotions) Order 2005 (as amended) or (ii) are Professional Clients or Eligible Counterparties of Hybridan LLP (all such persons together being referred to as "relevant persons"). This report must not be acted on or relied up on by persons in the UK who are not relevant persons.

Neither this report nor any copy of part thereof may be distributed in any other jurisdictions where its distribution may be restricted by law and persons into whose possession this report comes should inform themselves about, and observe any such restrictions. Distribution of this report in any such other jurisdictions may constitute a violation of UK or US securities law, or the law of any such other jurisdictions.

Investments in general involve some degree of risk, including the risk of capital loss. The services, securities and investments discussed in this document may not be available to or suitable for all investors. Investors should make their own investment decisions based upon their own financial objectives and financial resources and, if in any doubt, should seek advice from an investment advisor. Past performance is not necessarily a guide to future performance and an investor may not get back the amount originally invested. Where investment is made in currencies other than the investor?s base currency, movements in exchange rates will have an effect on the value, either favourable or unfavourable. Levels and bases for taxation may change. When Hybridan LLP comments on AIM or PLUS Markets shares investors should be aware that because the rules for those markets are less demanding than the Official List of the London Stock Exchange the risks are higher. Furthermore, the marketability of these shares is often restricted.

Hybridan LLP and/or its associated companies may from time-to-time provide investment advice or other services to, or solicit such business from, any of the companies referred to in this document. Accordingly, information may be available to Hybridan LLP that is not reflected in this material and Hybridan LLP may have acted upon or used the information prior to or immediately following its publication. In addition, Hybridan LLP, the partners, directors and employees thereof and/or any connected persons may have an interest in the securities, warrants, futures, options, derivatives or other financial instrument of any of the companies referred to in this document and may from time-to-time add or dispose of such interests. Neither the whole nor any part of this material may be duplicated in any form or by any means. Neither should any of this material be redistributed or disclosed to anyone without the prior consent of Hybridan LLP. Hybridan LLP is Authorised and Regulated by the Financial Services Authority and is a member of the London Stock Exchange.


Hybridan LLP
29 Throgmorton Street, London EC2N 2AT

If you would like to receive other research reports from Hybridan, or would like to unsubscribe, please e- mail research@hybridan.com, title e-mail "research reports" or "unsubscribe me" Hybridan LLP is authorised and regulated by the Financial Services Authority Member of the London Stock Exchange
---
---

Angel Biotechnology Holdings Plc is a specialist biopharmaceutical manufacturing company. The Company is engaged in the manufacture and supply of biologics, biological products whose active ingredients cannot be chemically synthesized. The Company supplies the biopharmaceuticals contract manufacturing sector of the biologics market and within that sector focuses on the early-stage drug development work, such as chemistry, manufacturing and controls, and pre-clinical studies, along with drug products for Phases I, II and III of clinical trials. The Company specializes in the manufacture and development of recombinant proteins, cellular therapies and stem cells, antibodies and viruses. The Company operates out of two sites: Pentlands Science Park near Edinburgh and Cramlington near Newcastle upon Tyne. On May 9, 2012, the Company acquired assets of an biomaterial and collagen manufacturing business, through its newly formed and wholly owned subsidiary, Angel Biomedical Ltd (ABL). more »

Gulfsands Petroleum plc (Gulfsands) is an independent oil and gas exploration and production company. The Company's focus is on the Middle East and North Africa, where it has oil exploration and development projects in the Syrian Arab Republic, and oil exploration projects in Tunisia. It also produces oil and gas from a portfolio of properties in the United States, offshore Gulf of Mexico. In Syria, Gulfsands is the operator of the Block 26 Production Sharing Contract with a 50% working interest. Block 26 covers an area of 5,414 square kilometers. It has non-operated working interests in two exploration permits in Tunisia (the Chorbane and Kerkouane Permits) and one exploration permit in Southern Italy. It owns a portfolio of non-operated oil and gas properties in the Gulf of Mexico, in the shallow shelf region offshore Texas and Louisiana. These consist of interests in 14 leases containing nine producing fields. In January 2013, the Company acquired Cabre Maroc Limited. more »

Bglobal Plc is a United Kingdom-based holding company. The Company together with its subsidiaries is engaged in the provision of smart energy solutions, data management, software and process solutions and outsourced back office managed services to deregulated global energy markets. The Company has three segments: central costs, metering and data services, and software and related services. The Company's service offerings include settlement metering, sub / multi utility metering, energy management services, Web-based energy analysis tools, and new energy solutions. On February 2013, the Company completed the sale of its Australian subsidiary, Utilisoft Pty Ltd to Hansen Corporation Pty Ltd. more »