Hybridan Small Cap Wrap: Arian's silver lining, Wizard deal for Bloomsbury, Fitbug gets fitter, Imperial motors ahead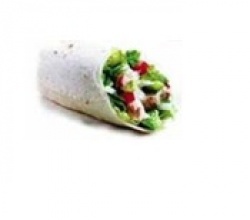 This week: Arian's silver lining, Wizard deal for Bloomsbury, Fitbug gets fitter, Imperial motors ahead
With a 20 point drop in the AIM all share and the FTSE 100 exhibiting volatilities, the markets continued to demonstrate the difficulties associated with the Greek debt crisis over the last week, though on this front there is some sentiment that European banks may work together to help Greece in tis hour of need, with France announcing that its banks (which are most exposed) have agreed to extend their loans. Other news this week has come from the Office of National Statistics which announced that the UK economy expanded 0.5% in the first three months of 2011, though this was largely expected and comes amid continued speculation about the fragile state of the economy. Looking ahead, key data on the manufacturing sector, movements in the balance of payments deficit and consumer confidence are all due this week, with a continuing focus on Greece.
Activity on Aim
This week saw a flurry of IPO activity on AIM as four companies came to market with two more announcing their imminent arrival this week. Three of the four companies raising money are resource companies. The most high profile was Jellybook, an investment vehicle focusing on the social media sector chaired by Jonathan Rowland, the founder of Jellyworks, which raised £11m and the largest, Zambeef Products, a major Zambian agri-business which raised almost £34m; the others were Ubisense (technology) raising £5m and Red Emperor Resources (oil and gas), a straight introduction. Of the four completed new arrivals, Ubisense and Zambeef are trading at a premium, and Red Emperor and Jellybook at a discount.
This good news, albeit at the peak of the IPO calendar in more normal conditions, was tempered by the continuing flow of announcements of proposed departures from AIM including, perhaps somewhat symbolically, RAB Capital- a leading investor in many companies that came to market in 2006-2008. Four companies announced their intention to delist and a fifth, Education Development International will be de-listed following completion of its acquisition by Pearson Education. All have slightly different reasons but absence of liquidity is frequently high on the list – but by way of counter commentary, two PLUS listed financial services firms announced plans to move to AIM in order to improve liquidity. We believe that we will continue to see a net outflow of companies from AIM for the remainder of the year.
Animalcare (LON:ANCR) Group (ANCR 171.5p / £34.92m)                  
Animalcare Group, supplier of pharmaceutical and other premium products and services to the veterinary industry, announced the appointment of Dr Iain Menneer to the Board as Director of Marketing as of 1 July 2011. Having previously graduated with a degree and PhD in chemistry from the University of Newcastle and worked in the brewing industry for six years, Iain has been involved in marketing since joining Animalcare in 2003, bringing products such as Benazecare, Buprecare, Enrocare and Anivac through to commercialisation.  The Company previously disposed of its agriculture and related business and in doing so brought clarity to the strategy and helped to continue the strong performance of the veterinary medicines business. Iain's new appointment should help further develop the pipeline of opportunities across the Company's specialties.
Arian Silver (LON:AGQ) Corporation (AGQ 26.62p / £80.19m)      
Arian Silver Corporation, a silver exploration, development and production company focusing on projects in Mexico, reported that the Phase-3 drill programme has been completed with a total of 10,224 metres for 44 holes and all assay results have been received. The Company has identified multiple high-grade silver intercepts on the San Jose vein west of the village of Guanajuatillo, including one that's more than 20 metres in width. The Phase 4 drill programme has started for which 40 drill holes are currently planned, with an aim to drill in detail the entirety of the San Jose vein. An independent resource estimate update is currently in progress.
Berkeley Mineral Resources (BMR 4.18p / £36.02m) 
Berkeley Mineral Resources (LON:BMR) primarily engaged in processing mining tailings, has completed the purchase of the remaining stockpiles of tailings not presently owned by the Company at the Kabwe mine in Zambia. This region is fast becoming a popular mining destination, and with this acquisition, Chairman Masoud Alikhani hopes BMR will become a substantial minerals producing company. Enviro Mining Ltd, and its two Zambian registered subsidiaries, Enviro Processing Ltd and Enviro Props Ltd, became wholly-owned subsidiaries of BMR. As such, BMR now has mining licenses related to lead, zinc, copper and cobalt minerals for a period of ten years from 20 October 2010. BMR is paying $2.5m in cash on completion, with the acquisition subject to JORC Indicated Resource Statement. Moreover, the Company is expected to complete a Mineralogical Metallurgical test work report and a Conceptual Feasibility Study. Options have been obtained for the Company to acquire an existing license to all the residual partly mined and un-mined underground ore bodies remaining at the former Kabwe mine, along with shafts and other infrastructure. In total, the ore bodies are 1.2m tons of aforementioned and other valuable minerals. The Company is also issuing 145,000,000 new ordinary shares at a price of 4p per share raising £5.8m. 
Bloomsbury Publishing (LON:BMY) (BMY 126.25p / £93.65m)
Last week announced that it will be participating in the sale of eBooks from Pottermore, the major new initiative announced by J.K. Rowling. Bloomsbury will receive a share of the revenues. This revenue, which will commence towards the end of the year, is already in the Group's budget.Pottermore is a unique and free-to-use website which builds an exciting online experience around the reading of J.K Rowling's hugely successful Harry Potter books, in a partnership with her worldwide publishers.  For this ground-breaking collaborative project, J.K. Rowling has written extensive new material (18,000 words) about the characters, places and objects in the much-loved stories, which will inform, inspire and entertain readers as they journey through the storylines for the books.
From October 2011 Pottermore.com will incorporate an online shop where people can exclusively purchase all seven of the Harry Potter eBooks.  Pottermore is ultimately intended to become an online reading experience, extending the relevance of Harry Potter to new generations of readers, while still appealing to existing fans.  Us Hybridians are avid Potter fans and welcome this new initiative!
Chariot Oil & Gas (CHAR 152p / £274.80m)
Chariot Oil & Gas's wholly owned subsidiary, Enigma Oil & Gas Exploration Limited has received approval to enter the First Renewal Phase for its Central Blocks, 2312 A & B and Northern Halves of 2412 A & B, and Southern Block, 2714 A, offshore Namibia. In order to progress into the next phase of these licenses, Chariot and its partner, are required to acquire 2,000km of 2D seismic or 200km (2) of 3D seismic for a minimum exploration spend of $5m for the 2312 A & B and Northern Halves of 2412 A & B. Additionally, for the 2714 A, the firms have to drill to a minimum depth of 3000m for a minimum exploration spend of $20m. As a result of the work programmes significantly exceeding the required commitments during the Initial Exploration Phase, the Ministry of Mines and Energy in Namibia confirmed that Chariot will retain 100 per cent of the acreage in these blocks of interest as opposed to relinquishing 50 per cent which is customary upon renewal. 
Cove Energy (LON:COV) (COV 94.75p / £465.22m)      
The oil and gas exploration Company announced that the Belford Dolphin drillship has commenced appraisal drilling at Mozambique Rovuma Offshore Area 1 and that it has completed a new 3D acquisition. The Belford Dolphin drillship has commenced appraisal drilling in the Barquentine gas discovery area and the initial programme will include flow testing and core analysis to focus on proving sufficient resources in the Oligocene gas reservoirs of the Windjammer/Barquentine discovery area in order to lay the foundations for the first LNG train. The data from the 3D seismic survey covering 4,448 sq km over the southern and northern section of Rovuma Offshore block is now being processed and will be integrated with re-processed, existing 3D data to obtain a consistent subsurface image across the entire deepwater hydrocarbon fairway. Final results are expected in Q4 this year.
Cluff Gold (LON:CLF) (CLF 87.25p / £115.03m)            
Cluff Gold, the West African focused gold mining company, has made significant progress with its Bankable Feasibility Study of the Baomahun project in Sierra Leone. The findings will be received in three and a half months, with an expectation that the results will substantiate Baomahun as a robust operation which should yield an annual production of 157,000 ounces per annum for eight years, at operating costs of around $500 per ounce. The Company is embarking on a drilling programme to conduct exploration over the 75 per cent license area which has yet to be explored. Three drills rigs are being used in this process, with initial results available before the end of July. 
However, the political conditions in the Ivory Coast rendered it impossible to obtain supplies and bring cash to sustain the Angovia mine. The future in this region is likely to concentrate on the underlying sulphide system, and the Company will be applying part of the $32m exploration budget to the Angovia license, subject to working relationships with the new administration. In Burkina Faso, the Company operates the Kalsaka mine which faced external disruptions by industrial action. Now resolved, the Company was ahead of budget so the stoppage resulting from the disruption has made no impact on forecasted production of 70,000 ounces this year, which further equates to free cash flow of $35m.
Dominion Petroleum (LON:DPL) (DPL 3.55p / £56.44m)     
African oil and gas explorer Dominion Petroleum announced on Friday last week that it wanted to raise $55m to pay down its debt, fund further exploration and pay its license fees. As part of the placing it also proposed a 20 for 1 share consolidation. The share price reacted negatively to the news, falling 25 per cent from Thursday's close. This week DPL announced that the placing had been completed, raising $49.7m (approx £31.1m) at a price of 70p, equivalent to 3.5p post-consolidation. Although the amount raised was lower than previously announced, the Company believes it will improve the Company's structure and fully fund the Company's near term capital requirements. DPL's Chairman, Roger Cagle and its Chief Executive, Andrew Cochran have committed $250,000 and $500,000 respectively to the placing.
On 23 June 2011 Dominion entered into an Execution Agreement to acquire a 75 per cent operated working interest in the production sharing contract (PSC) for Blocks 4, 5, 6 and 7 of Area 4 Offshore Malta from Phoenicia Energy Company Limited conditional upon Maltese government approvals and completion of the placing. Following successful completion of the Maltese Acquisition and entry into the farm-in agreement, Dominion will have a 75 per cent operated working interest in the Maltese PSC. The first exploration period runs until January 2013 and there is a minimum spend requirement of US$5m. The Company anticipates that the 3D seismic survey will cost between approximately US$8m and US$10m gross to undertake, which will satisfy the minimum spend requirement. 
Epistem (LON:EHP) Holdings (EHP 380p / £30.15m)
The biotechnology and personalised medicine Company today announced the formation of a Tuberculosis (TB) diagnostic collaboration with Xcelris Laboratories, one of India's leading Genomics research and Diagnostic testing companies. Epistem and Xcelris will be evaluating Epistem's Genedrive(TM) molecular device as part of India's RNTCP (Revised National Tuberculosis Control Programme) which started in 1997 and since 2006 has covered the whole of India to ensure the rapid diagnosis and treatment of TB sufferers. India has the largest number of TB sufferers in the world, more than twice the number in China, which has the second highest infection rate. Genedrive(TM) enables a major advance in molecular diagnostic testing by providing a rapid (less than 30 minutes), low cost, simple to use device with high sensitivity and specificity. Genedrive(TM) will be targeted at identifying TB infection at an early stage, and given its size and capabilities lends itself to use in remote locations. Positioned as a handheld 'consumable' device, Genedrive brings a new 'Point of Need' approach to diagnostic testing across a broad spectrum of infectious diseases such as TB, Dengue and Sexually Transmitted Diseases (STD's). The TB evaluation programme with Xcelris will continue through 2011, following which it is anticipated that it will be rolled out into a select number of remote locations prior to a full evaluation of market positioning.
Eurovestech (LON:EVT) (EVT 14.75p / £48.86m)
Eurovestech, the AIM technology investment company, this week announced that it has received £25m in cash as part consideration for the sale of its stake in ToLuna plc, its then principal investee company. The Company reported that it is the current intention of the directors to recommend the return to shareholders of in excess of half of the £25m proceeds and will provide an update as to the most appropriate method of capital distribution following consultation with major shareholders. 
Fitbug (LON:FITB) Holdings (FITB 5.25p / £5.85m)     
AIM listed company operating in the health and wellness sector, saw crucial progress in 2010. The Company's updated software platform Version 4.0 entered the US market, allowing the introduction of the fully integrated and white label sites, and the building the capability of the Fitbug business. It's an online personal health and well-being service, a platform that supports an online tracking device that motivates lifestyle changes. The Company has an increasing diverse client base across the corporate, private medical insurance and health sectors. Thus, the revenue increased by 30 per cent and pre-tax loss reduced by 64 per cent. With new appointments, growing market interest and partner agreements in the UK, France, Israel & the US, a robust platform, and a solid business proposition, the Company is focused on driving revenue growth in the coming year.
Frontier Mining (LON:FML) (FML 3.38p / £62.81m)
Frontier Mining, the gold and copper exploration and development Company with operations in Kazakhstan, has had a "transformational" year. The Company has made excellent progress, with a special focus on the re-domicile process from the US to the Cayman Islands and the key acquisition of the Coville assets, both of which have been significant achievements. The acquisition contributed the remaining 50 per cent of the Benkala project, 100 per cent of Maminskoye Gold Project and an experienced mining technical team. At Benkala, the Company is achieving key milestones towards its first copper production including seeing the completion of the JORC compliant resource statement and the commencement of construction of the Benkala Solvent Extract Elector Winning  Copper Project. With the upcoming release of the Company's Bankable Feasbility Study, the Company is confident in receiving full funding required for Benkala to meet its stated 2011 production targets. Along with exploration of the Baitemir copper prospect, the Company established operations at Koskuduk and "mothballed" operations at the Naimanjal gold mine. With 2010 revenues of $5.7m (2009: $2.9m) and financing of $22.8m, $19.1m was directly invested into the Benkala and Koskuduk projects. The Company also repaid $11.8m of previously existed debt. Erlan Sagadiev, CEO, summarizes that Frontier moves into the future: "with the goal of solidly establishing Frontier as a premier mid-tier copper producer with a solid project pipeline offering an attractive platform for regional growth".
Fusion Ip (LON:FIP) (FIP 24.5p / £13.29m)*
The AIM university IP commercialisation company that turns world class research into business announced today that four of its portfolio companies were presenting at its capital markets event held today. No new trading or price sensitive information was disclosed. Commenting, David Baynes, Chief Executive Officer of Fusion, said: "We are delighted to be able to showcase four of our exciting portfolio of companies. An increasing number of our companies are generating revenue and liquidity events are becoming increasingly more likely. Both Magnomatics and Simcyp are generating significant revenues, with Simcyp generating a net profit to 31 July 2010 of £1.5m and continuing to grow in 2011, both are well placed to continue their excellent progress. Furthermore Seren and Phasefocus are continuing to gain commercial traction within large and lucrative markets."
Herencia Resources (LON:HER) (HER 2.42p / £30.58m)
Herencia has raised £2.8m in a placing of 125m new shares priced at 2.25p per share.  The Company's largest shareholder, Nyrstar, subscribed for 12.75m shares which leaves it with a 10.15 percent shareholding post the placing.  Among new investors is Megeve Investments, a Chilean investment fund.
The placing gives the Northern Chilean miner additional financial recourses to enable work on the new Guamanga copper/gold project as well as to continue development of the Patricia zinc/silver/lead/gold project and to further explore the Doris copper/silver prospect and the La Rosa porphyry copper prospect.
Imperial Innovations (LON:IVO) Group (IVO 375p / £373.69m)               
One of the UK's  leading technology commercialisation and investment companies last week announced that portfolio company EVO Electric Ltd., a pioneer in advanced electric drive solutions for the automotive sector, has formed a Joint Venture wit. GKN (LON:GKN). Driveline, a division of GKN Plc, the world's leading supplier of automotive driveline systems and solutions. GKN will also acquire a 25.1 per cent stake in EVO Electric. GKN has invested £5m in cash and will provide engineering and commercial resources for the development of Evo Electric and the JV. The JV will be known as GKN EVO eDrive Systems.  It will manufacture and sell drive systems based on EVO's Axial Flux motor technology for use in hybrid and all-electric vehicles. The operations will be headquartered in the UK and aim to capture a share of the growing global market for hybrid and electric vehicle drive systems.
Immunodiagnostic Systems (LON:IDH) (IDH 946p / £267.12m)
The Company, a leading producer of diagnostic testing kits for the clinical and research markets, this week announced its preliminary results for the year ended 31 March. The Company designs, manufactures and sells immunoassay kits which are used to measure or detect particular substances within a sample, thus aiding the diagnostics or monitoring of a disease or providing information for research studies. The Company reported that turnover increased by 35 per cent. to just over £50m (2010: £37.2m) with profit before tax up 51 per cent. to £16.6m (2010: £10.99m) on the back of the markets "acceptance" of the IDS-iSYS as a reliable and innovative machine with a growing panel of products designed for patient diagnosis. Whilst Abbott and Philips have/are coming out with directly competing products, Immunodiagnostics remains confident that it will be able to continue to build sales, especially in territories such as China and India which have seen tremendous growth. Confidence in the trading outlook for the business was also reflected in a 25 per cent. increase in the dividend to 2.5p.  
Interquest (LON:ITQ) (ITQ 68p / £21.25m)
Interquest, the IT recruitment specialists, announced the acquisition of Contract Connections for consideration of up to £4.6m. The target operates as a technology staffing business having been founded in 1997 and focuses on providing its services to leading law firms from its bases in London and Dublin. Revenue of £10m for the year to 31 May 2011 with £750,000 PBT demonstrates the sound performance of the business and Interquest sees the integration of the business, together with the 170 contractors to be earnings enhancing in the first full year of ownership. Consideration takes the form of £3.70m in cash, £296,000 in InterQuest shares on completion and up to a further £600,000 over the next two years, contingent upon an average of the first and second year's earnings. The acquisition is also strategic from the point of view that Contract Connections has a strong Managed Services Division, which is an area of the recruitment market identified by InterQuest as high growth.
Special Offer: Invest like Buffett, Slater and Greenblatt. Click here for details »
Metals Exploration (LON:MTL) (MTL 13.12p / £60.69m)
Metals Exploration, a natural resources exploration and development Company with assets in the Pacific Rim region, announced that step-out drilling and regional exploration in the financial or technical assistance agreement area surrounding its Runruno gold-molybdenum project in the Philippines confirm the presence of porphyry copper and gold styled mineralisation. Significant intercepts include 13.3m at 0.75g/t Au and 0.23 per cent Cu and 7.0m at 1.15g/t Au and 0.57 per cent Cu. The hole was drilled to a depth of 250 metres with assay results to 124 metres returned to date. Induced polarization survey and further drilling are planned to more completely assess the potential of the area. 
Nostra Terra (LON:NTOG) Oil & Gas (NTOG 0.835p / £13.91m)        
NTOG, an oil and gas producer with projects in the USA, as part of their continuing plan to take larger working interests (WI) in prolific US oilfields has announced that it has entered into an agreement with Pathfinder Development Capital LLC to acquire a 30 per cent WI in the Bale Creek prospect, located in northern Oklahoma. The prospect has shallow oil, with associated liquids-rich natural gas, extensive regional structural mapping, multi-pay potential from as many as 8 reservoirs and 2D and 3D seismic to pinpoint locations and steer the horizontal well paths. The Area of Mutual Interest covers a contiguous area of over 3,500 acres, located in a very prolific oil system, proven to produce from multiple, stacked-pay reservoirs. The project development plan consists of two phases and drilling of the first well is planned for the beginning of Q4 2011. The Company expects to generate revenue from its acquisition of the Bale Creek stake before the end of the year.
One Media Publishing Group (OMPP 3p / £1.3m)*
PLUS listed digital music label and rights owner last week announced its interim results for the six months ended 30 April 2011. Turnover increased by 9.4 per cent to £635,713 (2010: £580,949); pre-tax profits increased by 44.5 per cent to £151,123, (2010: £104, 556); and a maiden interim dividend of 0.0345p per share was proposed. The Company has cash balances of £216,017 at 30 April 2011, having spent some money on a share buy-back programme cancelling 52.43 per cent of the outstanding share capital that was stuck with a stockbroker in administration. One Media acquired eleven new music catalogues during the period and after the period end, Michael Infante was awarded the PLUS Markets CEO/ Chairman of the year award; acquired the Bible in Spoken Word form; and agreed to the digital exploitation of its catalogue via the `Amazon Create a Disc' system. He said: "We have both a recurring income stream and an increasingly robust business model. The digital download market is continuing to grow worldwide. However, the physical licensing business concerned with third party licensing, using the Group's content for the manufacturing of CDs continues to be challenged. We continue to evaluate all styles of audio content with a view to acquisition, including but not limited to the Spoken Word, Audiovisual content such as video and film, and are taking a view on how best to monetise the growing 'App' market for mobile smart phones."
The Company's shares are currently trading at only 7x current year earnings estimates, with that level falling to just 4.3x earnings in FY12. Given the high growth seen and the continuing strong prospects, we believe that the shares merit a substantial re-rating. In contrast to many perceptions of the music industry, One Media Publishing is very focused on profitability, operating on a low cost basis from small offices and with a low head count. Its model is low risk in that its asset base, its catalogue, is made up of tried-and-tested tracks from yesteryear which can be readily monetised when worked effectively. One Media Publishing operates on a B2B basis, focusing on asset utilisation, leaving its distribution partner to market and sell its product. As a digital player it is not exposed to stock risk or the vagaries of manufacturing and distribution costs and, as it is not launching new acts or relying on a small number of releases, it is not exposed to the ups and downs of a hit culture. The business has grown impressively from a small base and should be able to continue along that growth path with further content acquisitions and, as necessary, the addition of further headcount.       
Oxford Biomedica (LON:OXB) (OXB 5.795p / £54.76m)
A leading gene therapy company last week announced that the first dose level of RetinoStat® is safe and well-tolerated at one month following treatment.  RetinoStat® is a novel gene-based treatment for neovascular "wet" age-related macular degeneration (AMD), designed and developed by Oxford BioMedica using the Company's proprietary LentiVector® gene delivery technology.  It is the lead programme of the ocular agreement the Company signed with Sanofi in April 2009. The on-going Phase I study will enroll 18 patients with wet AMD to evaluate three dose levels and assess safety, aspects of visual acuity and ocular physiology.  First results from the study are expected to be announced in H1 2012.
Pan African Resources (LON:PAF) (PAF 10.25p / £148.01)
The Africa focused precious metals producer said that it has had a significant increase in the mineral resource for its Manica gold project in Mozambique. The project now represents a 3Moz deposit, outcropping on surface. Of PAF's total gold mineral inventory, Barberton Mines represents 48 per cent or 2.70Moz (12.6Mt at 6.64g/t) and Manica 52 per cent or 2.966Moz (50.554Mt at 1.82g/t). In addition, a proved and probable 4E* metal mineral reserve of 174Koz for the Phoenix platinum project is declared. Construction on the Phoenix project is underway and ahead of schedule and first production of 4E metal is expected in Q2 of the 2011/12 financial year.
* Platinum (566%), Palladium (27%), Rhodium (16%) and Gold (0,5%)
Range Resources (LON:RRL) (RRL 16p / £256.79m)
Range Resources, the international oil and gas exploration, development and production Company, has significant updates across its drilling operations in Georgia, Trinidad, and Texas. In Georgia, the Company has received important exploration equipment to support the two well exploration programs. The Mukhiani project, one of the two wells, is targeting a depth of approximately 3,500m and is expected to reach target depth within 45-55 days. In Trinidad, the Company is on track to comment on the shallow target development drilling program with depths of 1,500ft involving 15-20 wells set to be completed before the end of the year. Plans for an initial well to test the deeper Herrera formation target with an indicative proposed spudding date in late Q3 / early Q4 are being finalized. In Texas, preparations have been completed for the fracture stimulation of the Ross 3H well. If successful, this well is expected to launch a development program of 15-20 additional horizontal wells, each of which could potentially recover 200,000 to 500,000 bbls. With an increased interest to 21.75 per cent, the Company can potentially add substantial oil production and cash flow to its burgeoning US operations. 
Red Emperor Resources (LON:RMP) (RMP 26.12p/£35.95m)
Red Emperor, which invests in natural resources exploration projects with interests in Australia, the frontier state of Puntland, Somalia, and the Republic of Georgia, joined AIM last week having been previously listed on the ASX and continuing to do so. The Company has a range of assets including a 20 per cent working interest in two licenses encompassing the Dharoor and Nugaal valleys in Puntland, a 20 per cent working interest in two onshore blocks in the Republic of Georgia (VIa and VIb, covering approx. 6,500km2) and a 25 per cent interest in the Jillewarra Project, a copper and gold project in Western Australia. In Puntland, the Company is operating a joint venture with Africa Oil Corp. who has signed a letter of intent with a drilling subcontractor and expects the first well to be drilled in Dharoor in Q3, 2011, whilst in the Republic of Georgia it is working with AIM listed Range Resources (RRL 16p/ £256.79m), which last year completed a 410km 2D seismic program with independent consultants RPS Energy identifying 68 potential structures containing an estimated 2.045 billion barrels of oil in place (on a 100 per cent basis).
With the exploration rig and associated equipment for the Company's two well exploration program arriving in Georgia recently, a scheduled spudding date of early July is anticipated. A strong introduction to AIM, and we will continue to follow the Company's progress closely.
Rockhopper (LON:RKH) Exploration (RKH 262.25p / £676.97m)
Rockhopper, the North Falkland Basin oil and gas exploration Company has said that Well 14/10-5 flowed at commercially viable rates and that further appraisal drilling is being progressed over the coming months to continue to define the extent of the Sea Lion resource. The well flowed for a main 48-hour period at stabilised rates of 5,508 stb/d (stock tank barrels per day) and 940 mscf/d (thousand standard cubic feet per day). The Ocean Guardian drilling unit will now drill Well 14/10-6, which will be the third appraisal well within the Sea Lion discovery area.
Seeing Machines (LON:SEE) Limited (SEE 1.88p / £7.67m)
Seeing Machines, a developer of advanced vision based industrial systems, issued a trading statement where it stated that full year revenue and results to 30 June 2011 will be significantly below market expectations, mainly as a result of the delayed rollout of the DSS at a single mining site which is now scheduled for installation commencing in August 2011. DSS is the Company's driver monitoring equipment which has seen a significant number of contract wins over the course of the last year, and whilst the Company expects second half revenue to be lower than during its first half, a number of new customers have been secured which it believes will serve it well in delivering growth in FY2012. Whilst, currently, Seeing Machines generates the bulk of its revenue from the DSS product, which it continues to develop (to reduce unit costs, for example), the vast array of possible uses to which the technology can be applied suggests that face API, as a technology licence, could potentially provide the Company with enormous gains in the future. Of particular note is application of the technology to the gaming industry, where motion recognition is seen as the next big leap forward and 3D display industry. The Company's strong pipeline of opportunities across Australia, Africa and the Americas, both with existing and potential clients, together with the flexible application of this increasingly demanded technology, has a great degree of appeal and the slight blip which has been announced could be well corrected going forwards.
Serabi Mining (LON:SRB) (SRB 28.38p / £18.15m)*
AIM and TSX listed Brazilian focused gold exploration Company held its AGM yesterday. At its AGM, the CEO made the statement: "We are keen to test the theory that Palito and Currutela  are in fact  two parts of  a continuous structure  which could extend over some three kilometers and  are looking  to drill this potential extension zone...The  next eighteen months promises to be an interesting time for the Company and I  hope that our work will be  rewarded with some good exploration results which will in  turn  allow  us  to  start  looking  at the re-establishment of mining operations." At the meeting, shareholders approved all the ordinary and special resolutions.
Servicepower Technologies (LON:SVR) (SVR 8.25p / £15.61m)
ServicePower Technologies, a market leader in outsourced services and field management, has announced the signing of two contracts for its ServiceSchedulin software with an established customer and Steritech. Also, the Company is also signing another contract for its ServiceOperations Software-as-a-Service (SaaS) platform with HomeServe. These contracts, worth £2.9m, will generate substantial revenues for the Company. Mark Duffin, CEO of Service Power commented: "These contract wins are evidence of the momentum ServicePower is currently experiencing in the outsourced services and field management industry. We are delighted that two long standing customers have chosen to expand their use of our software. We are pleased to also welcome a new customer, Steritech, which sees our entry into the food retail market. Steritech has a proven commitment to customer services and we are delighted to assisting them in meeting their customers' expectations." With growing momentum in acquiring and maintaining new business, the Company will continue to develop revenue visibility for this and future years.
Solomon Gold (LON:SOLG) (SOLG 13p / £36.91m)
Solomon Gold, with four drill programs for gold, silver, and copper in the Solomon Islands and Australia, recently announced an inferred resource increase of 34 per cent at the 100% owned Central Rannes prospects. Drilling here will continue to target 2Moz inferred resource. There are several prospects in this project area, over 1.5km strike length, which provide excellent potential for substantial expansion of the existing resource base. The Resource Estimate Upgrade also covers Crunchie and Kauffmans-Homestead, in Central Queensland, Australia. This project is high in silver grades, with over 8Moz in total. High silver grades have been identified in the deepest holes, most notably, Holes CRU67 and CRU69. Areas north and east of Crunchie are targeted for drill testing for additional silver gold mineralisation. Furthermore, a deep drilling campaign has been initiated in order to increase both gold and silver resources.
Stellar Diamonds (LON:STEL) (STEL 6.12p / £13.28m)
Stellar Diamonds, the diamond mining and exploration company with operations in West Africa, is progressing well with its drilling programme at the diamondiferous Drouba kimberlite pipe project located in eastern Guinea.  The Company has decided to double the current 6000m drilling programme so that they can model the ore body to depth. In conjunction with further microdiamond sampling and a surface bulk sampling programme, the Company wants to establish an initial inferred resource estimate by the end of the first quarter of 2012.
Synairgen (LON:SNG) (SNG 24.5p / £17.04m)
The listed respiratory drug discovery and development Company with a particular focus on viral defence of the lungs, today provided an update on its Phase II asthma study. The Company previously announced that it would review the sample size calculation during Q2 for its Phase II proof of concept asthma trial. The outcome of this review does not require Synairgen to alter the total number of subjects required to be dosed in the study, which remains at 140.  The recent fundraising has allowed the Company to take steps to accelerate recruitment through the addition of 10 new sites, so that it can dose the last subjects during this autumn's rhinovirus season. The interim review also included a review of blinded safety related data and this data suggested that the drug remains well tolerated. At 24 June 2011, 197 subjects had been recruited into the pre-treatment pool and, of these, 74 had been dosed. The results of the trial are expected early in Q1 2012. The preclinical influenza programme is also progressing well, with preliminary results of efficacy against H1N1 'swine' flu expected around the end of Q3 (calendar) this year.
Synchronica (LON:SYNC) (SYNC 18.75p / £18.37m)
The AIM listed company which develops and provides mobile device management and synchronisation solutions announced Airtel Africa has deployed the mass-market 'airtel connect' mobile messaging service, based on Synchronica Mobile Gateway, across 16 countries. The service will provide a flat rate mobile messaging service that enables mass-market push email, instant messaging, and social networking in unlimited quantity for $1.99 per month. The roll-out starts with Airtel Ghana, which recently won awards in the categories of best customer Care Company, the best marketing company and CEO of the year at the Ghana Telecoms Awards. Carsten Brinkschulte, CEO of Synchronica, adds: "Airtel shares our view that forward-thinking operators need to introduce addictive data services that can be enjoyed by the mass market, not just those who own a high-end Smartphone. Our solution will help Airtel not only to increase ARPU but also to combat churn."
Turbotec Products (LON:TRBO) (TRBO 38.5p / £4.93m)
The designer and manufacturer of compact high performance heat exchangers and heat transfer tubing, this week announced its results for the year ended 31 March 2011.  Sales increased by 25 per cent. to $24.8m with earnings of $1.4m before tax despite significant one off costs incurred to develop the new manufacturing facility in North Carolina.
The Company reported that with energy prices at an all time high its waste heat recovery technology is beginning to be trialled by major names in the hospitality and food and beverage industries on an international basis: its technology allows existing refrigeration equipment to be used to generate hot water at no additional cost.  The chairman also commented that the Company: "will continue to be on the lookout for synergistic opportunities and planned expansion to meet market needs".
Touchstone (LON:TSE) Gold (TGL 27.88p / £28.91m)
Touchstone, the Company founded in 2009 to acquire and develop gold exploration properties in Colombia, completed a £10m fundraise in conjunction with a London AIM market listing on June 10th. Since listing the share price has traded above the IPO price of 27p/share. Touchstone is a gold-focused mineral exploration company with a significant landholding in the Frontino / Segovia Gold Belt, Northern Colombia – less than 10 per cent of the concession area has been explored to date, but so far the Company has yielded positive results. The management team has a track record in delivering shareholder value in the resource sector and is seeking to create a significant exploration and production group, focused on Colombia. The potential for multi-million gold ounces open-pittable, high grade and low-cost resource is huge and Colombia has become a highly sought after address for mining and exploration companies. Since listing, Touchstone announced the commencement of its summer 2011 geophysical programme on its 100 per cent owned Rio Pescado Project in Colombia. One to watch.
Valirx (LON:VAL) (VAL 0.61p / £6.37m)*
AIM listed life science company with a focus on cancer diagnostics and therapeutics for personalised medicine last week held its AGM and its Non-Executive Chairman, Nick Thorniley made the following comments: "ValiRx continues to remain alert for further commercial opportunities and partners, to increasingly grow its presence in its markets and to further strive to be at the forefront of specific personalised oncology diagnostic and therapeutics."
*A corporate client of Hybridan LLP
There's
value
in the stock market
but do you know where to look?
Get the most concise synopsis of everything that's been proven to work in value investing. If you like your stocks cheap you've found a treasure trove distilled to under 70 pages.
How to find ultimate Bargain Stocks with Ben Graham
How to spot Turnarounds and avoid Value Traps
From Graham to Greenblatt via Piotroski & Lakonishok
How to value stocks and set a margin of safety
Disclaimer:
This document should not be relied upon as being an impartial or objective assessment of the subject matter and is not deemed to be "independent research" for the purposes of the Financial Services Authority (FSA) rules. As a consequence the research (a) has not been prepared in accordance with legal requirements designed to promote the independence of investment research; and (b) is not subject to any prohibition on dealing ahead of the dissemination of investment research (although Hybridan does impose restrictions on personal account dealing in the run up to publishing research as set out in our Conflicts of Interest Policy).

The individuals who prepared this document may be involved in providing other financial services to the company or companies referenced in this document or to other companies who might be said to be competitors of the company or companies referenced in this document. As a result both Hybridan LLP and the individual partners and/or employees who prepared this document may have responsibilities that conflict with the interests of the persons who receive this document.

This document has been issued by Hybridan LLP for information purposes only and should not be construed in any circumstances as an offer to sell or solicitation of any offer to buy any security or other financial instrument, nor shall it, or the fact of its distribution, form the basis of, or be relied upon in connection with, any contract relating to such action. This document has no regard for the specific investment objectives, financial situation or needs of any specific entity. Hybridan LLP and/or connected persons may, from time to time, have positions in, make a market in and/or effect transactions in any investment or related investment mentioned herein and may provide financial services to the issuers of such investments. The information contained herein is based on materials and sources that we believe to be reliable, however, Hybridan LLP makes no representation or warranty, either express or implied, in relation to the accuracy, completeness or reliability of the information contained herein. Opinions expressed are our current opinions as of the date appearing on this material only. Any opinions expressed are subject to change without notice and Hybridan LLP is under no obligation to update the information contained herein. None of Hybridan LLP, its affiliates or employees shall have any liability whatsoever for any indirect or consequential loss or damage arising from any use of this document.

In the UK, this report is directed at and is for distribution only to persons who (i) fall within Article 19(1) (persons who have professional experience in matters relating to investments) or Article 49(2) (a) to (d) (high net worth companies, unincorporated associations, etc) of the Financial Services and Markets Act 2000 (Financial Promotions) Order 2005 (as amended) or (ii) are Professional Clients or Eligible Counterparties of Hybridan LLP (all such persons together being referred to as "relevant persons"). This report must not be acted on or relied up on by persons in the UK who are not relevant persons.

Neither this report nor any copy of part thereof may be distributed in any other jurisdictions where its distribution may be restricted by law and persons into whose possession this report comes should inform themselves about, and observe any such restrictions. Distribution of this report in any such other jurisdictions may constitute a violation of UK or US securities law, or the law of any such other jurisdictions.

Investments in general involve some degree of risk, including the risk of capital loss. The services, securities and investments discussed in this document may not be available to or suitable for all investors. Investors should make their own investment decisions based upon their own financial objectives and financial resources and, if in any doubt, should seek advice from an investment advisor. Past performance is not necessarily a guide to future performance and an investor may not get back the amount originally invested. Where investment is made in currencies other than the investor?s base currency, movements in exchange rates will have an effect on the value, either favourable or unfavourable. Levels and bases for taxation may change. When Hybridan LLP comments on AIM or PLUS Markets shares investors should be aware that because the rules for those markets are less demanding than the Official List of the London Stock Exchange the risks are higher. Furthermore, the marketability of these shares is often restricted.

Hybridan LLP and/or its associated companies may from time-to-time provide investment advice or other services to, or solicit such business from, any of the companies referred to in this document. Accordingly, information may be available to Hybridan LLP that is not reflected in this material and Hybridan LLP may have acted upon or used the information prior to or immediately following its publication. In addition, Hybridan LLP, the partners, directors and employees thereof and/or any connected persons may have an interest in the securities, warrants, futures, options, derivatives or other financial instrument of any of the companies referred to in this document and may from time-to-time add or dispose of such interests. Neither the whole nor any part of this material may be duplicated in any form or by any means. Neither should any of this material be redistributed or disclosed to anyone without the prior consent of Hybridan LLP. Hybridan LLP is Authorised and Regulated by the Financial Services Authority and is a member of the London Stock Exchange.


Hybridan LLP
29 Throgmorton Street, London EC2N 2AT

If you would like to receive other research reports from Hybridan, or would like to unsubscribe, please e- mail research@hybridan.com, title e-mail "research reports" or "unsubscribe me" Hybridan LLP is authorised and regulated by the Financial Services Authority Member of the London Stock Exchange
---
---

GKN plc is a holding company. The Company is a global engineering group. The Company operates in four divisions: GKN Driveline, GKN Powder Metallurgy, GKN Aerospace and GKN Land Systems. Its four divisions operate in automotive, aerospace and land system markets, including agricultural, construction and mining. On January 27, 2012, the Company dissolved its Driveline joint arrangement with JTEKT Corporation (JTEKT) in Rayong, Thailand, and acquired the remaining interest in GKN Driveline JTEKT Manufacturing Limited. On 30, September 2011, GKN Driveline acquired the all-wheel-drive (AWD) components businesses from Getrag KG. The Company acquired 100% interests in Getrag Corporation and Getrag All Wheel Drive AB. On September 5, 2011, GKN Land Systems acquired Stromag Holding GmbH (Stromag). On November 30, 2011, the Company sold its Engineering Services division of GKN Aerospace. In October 2012, the Company acquired Volvo Aero (the aero engine division of AB Volvo). more »

Imperial Innovations is a United Kingdom-based firm that combines the activities of technology transfer, company incubation and investment. The Firm sources and assesses technologies from Imperial College London then advises on how to protect inventions and develop an appropriate IP protection strategy. It carries out market research to identify the product and market opportunity, assessing market need and the competition. It constructs a proof of concept strategy to demonstrate the performance and commercial potential of the technology. Then it determines the right commercialization strategy for a new technology. The Firm forms new companies and recruit experienced entrepreneurs to run them. The Firm also monitors its companies closely and guides them as they prepare for investment. It also invests in businesses either leading or co-investing in investment rounds. more »