Hybridan Small Cap Wrap: Beacon to Shine, Craneware lifts profits, Pizza to go in Poland and USA tunes into Symphony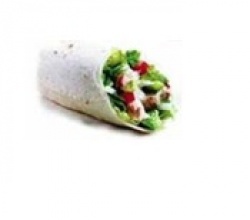 Agriterra (LON:AGTA) (AGTA 3.72p / £25.82m) 
The AIM listed group focussed on the agricultural sector in central and southern Africa, announced a positive set of results for the six months ended 30 November 2010. The Company started the period with a strong maize stock pile, following a record buying year in 2009, which enabled them to manage the processing and sales of the product in-line with the recent favourable pricing environment. The sale of 17,250 tonnes of maize meal and bran, from both the DECA and Compagri facilities during the period, resulted in record turnover for the maize businesses, with revenue totalling US$5.2m; more than double that of the corresponding period in 2009. This increase in revenue, coupled with the completion of construction and bedding down of the Tete facility, has enabled the grain processing branch of the Agriterra business to swing into profit at an operational level.
The Company also experienced an 82 per cent pregnancy rate and 100 per cent survival rate of all calves in their beef ranching business. This was a tremendous achievement for Mozbife, and underpins the quality of their beef stock and high veterinarian standards. This successful breeding programme is critical both to the continued growth of the herd and the improvement of animal quality.
Agriterra's wholly owned subsidiary, Agriterra Guinée SA has signed a Concession Agreement with Port Autonome de Conakry for the construction and operation of a 30 hectare industrial and commercial terminal in the East Zone of the Port of Conakry in Guinea. The 20 year Concession Agreement is part of the Company's strategy of expanding its operational activities within the agricultural and logistics business in Africa. It is anticipated that the terminal, when complete, will contain grain storage silos, a processing unit, a preparation unit, a logistics depot, a fuel depot, freight hangars and food storage silos. This is a fantastic complementary opportunity for Agriterra to expand its activities and utilise its African focussed agricultural and logistics experience to capitalise on the commodity resource boom in West Africa. 
Angel Biotech (LON:ABH) (ABH 0.54p / £14.33m)*
AIM listed GMP manufacturer of advanced biological yesterday announced its audited final results for the year ended 31 December 2010. Angel was off 7 per cent on the day, no doubt some investors taking profits as the share price has doubled over the past three months. Most importantly Angel reported a pre-tax profit of £193,291 (2009: loss of £753,730) and revenue of £2.9m (2009: £1.47m), a 100 per cent increase. 15 new contracts and 17 contract extensions were signed with a total value of £5.3m representing a 40 per cent increase on 2009.
Angel has post the year end raised £1.94m in order to provide the funds to enable Angel to focus on providing significant additional manufacturing capacity to meet the growth in the regenerative medicine market that it is seeing. The influx of enquiries from US companies has the potential to add further diversity with new clients and new technologies. The market looks forward to further comment on how Angel is progressing in adding the extra capacity it needs.
Anglesey Mining (LON:AYM) (AYM 80.75p / £127.71m) 
Iron ore miner Anglesey Mining's 41 per cent owned subsidiary, Labrador Iron Mines Holdings, has signed an agreement with Tshiuetin Rail Transportation Inc for the carriage of iron ore produced during 2011. The agreement provides a part solution to the logistics of the project, in which an estimated 2 million tonnes of ore is expected to be transported along the TSH railway- a line which connects the Schefferville Area District Shipping Ore Project to Emeril Junction, though negotiations are yet to be concluded for onward transportation to the final destination of the Port of Sept-Iles. A rehabilitation of the TSH is required, with LIM agreeing to pay $3.5m to help expedite the program and enable transportation of iron ore produced in 2011.
Beacon Hill Resources (LON:BHR) (BHR 17.25p / £109.33m)
AIM listed Resources Company provided a coal production update for the Minas Moatize coal mine in Mozambique. A drilling campaign to expand and further define the 33Mt resource has now been completed, with a revised resource to be announced shortly. Stockpiling from production is currently taking place ahead of first export shipments and pre-stripping of the initial open pit mine is nearing completion with coal production planned to commence in March. Interestingly, the Company has also made significant progress in logistics, having secured facilities at the Port of Beira and is currently progressing negotiations for rail tariffs and access agreements on the Sena Rail line. An action packed update that we hope is well continued.
Bloomsbury Publishing (LON:BMY) (BMY 119.75p / £88.43m)
Yesterday, Bloomsbury announced good results for the twelve months ended 31 December 2010 and the share price was up 3 per cent on the day. You may better know Bloomsbury for its well known back titles and authors JK Rowling "Harry Potter" and Hugh Fearnley-Whittingstall "River Cottage" series, or post the period end more recently for authors such as Amy Chua "Battle Hymn of the Tiger Mother".
Revenue increased 4 per cent to £90.7m from £87.2m and the Company delivered earnings per share of 4.61p (2009: 6.77p). The net cash position is £34.1m and the Company proposed a second interim dividend per share of 3.91p, an increase of 7 per cent on the 2009 final dividend of 3.65p. The intention is to announce a further dividend for the 2 month period to 28 February 2012. Bloomsbury US performed well and Berlin Verlag made an operating profit in the second half. Bestsellers across the Group included "Eat, Pray, Love" - Elizabeth Gilbert and "The Finkler Question" - Howard Jacobson - winner of the 2010 Man Booker Prize. Bloomsbury acquired Bristol Classical Press for a total consideration of £1.1m in the period. E-book sales have grown eighteen fold in 2010 over 2009 from $131k to $2.3m and the Group made major online initiatives. The E-book industry will continue to grow, with Kindles, iPads and Nooks making headway into our lives. Indeed, post the year end, the market (which is usually quiet in Jan and Feb) remained buoyant thanks to e-book sales.
Last week Bloomsbury also announced that Wendy Pallot will be joining the Board as Group Finance Director. She is a graduate Chartered Accountant who qualified with Coopers & Lybrand and was Group Finance Director for GCap Media plc and of GWR Group plc.
Going forwards, all eyes will be on its new strategy One Global Bloomsbury - Four Worldwide Publishing Divisions for Adult; Children's and Educational; Academic and Professional; and Business Development which will be the basis of future management structure and reporting. Streamlining the business by product and not geography enables Bloomsbury to compete globally within the highly competitive publishing industry. We see it as making the right moves by going global, by focusing on online initiatives and look forward to the growth that the Company should continue to enjoy as it heads towards celebrating its 25th Birthday later this year.
Central Rand Gold (LON:CRND) (CRND 1.96p / £31.35m)
In the Small Cap Wrap of 8th February 2011 we highlighted the issue of Acid Mine Drainage (AMD) and the problems faced by CRND if no resolution was forthcoming in Q1. On 24th February a report was released to the Inter-Ministerial Committee on AMD and the Company welcomes the overall direction and funding commitment from the South African Government to the issue of AMD and is currently reviewing the report. The Company will be meeting with the Government to clarify the content of the report. The main topics of discussion will be the actual pump and pump station design, the cost allocation between Government and the Witwatersrand-based mining companies for the implementation of the pumping station and related pumping costs and the level at which the pumps will be situated below surface level. Obviously this doesn't resolve the immediate problem of the flooding but it is a positive move at least.
Cove Energy (LON:COV) (COV 94.5p / £463.99m)
Cove Energy, the upstream oil and gas company is pleased to note the announcement made by its co-venture partner Pancontinental Oil & Gas NL (ASX – PCL) in respect of exclusive negotiations with the Kenyan Ministry for Energy for Production Sharing Contracts (PCSs) for Blocks L10A and L10B offshore Kenya. On execution of the PCSs Cove would have 25 per cent of Block L10A and 15 per cent of L10B. The consortium making the application consists of BG Group plc (who will have 40 per cent of L10A and 45 per cent of L10B), Premier Oil (20 per cent and 25 per cent), Cove and PCL. The PSCs are to be negotiated over the coming weeks. A fast-track seismic and drilling programme has been proposed.
Craneware (LON:CRW) (CRW 579p / £150.34m)
Craneware, the Edinburgh headquartered provider of automated revenue integrity solutions for the US healthcare market this week reported strong revenue and profit growth for the six months to 31 December 2010 - a 25 per cent increase in revenues and 35 per cent increase in revenues compared to H1 2010. Its solutions help hospitals and other healthcare providers more effectively price, charge and code for services and supplies associated with patient care. The CEO commented that although debate continues as to the shape of healthcare reform in the US the drivers for the company's products will be strong because of the greater levels of healthcare sought by the ever-growing US population at a time when the overall healthcare costs need to be managed.
DP Poland (LON:DPP) (DPP 73p / £14.44m)
DP Poland which has the exclusive rights to develop and operate Domino's Pizza stores in Poland has announced that its first Domino's Pizza store has opened its doors for business this week, on Monday 28th February. The store is located in the affluent Mokotow district of Warsaw, south of the city centre, with a high density of apartments and a vibrant business district. The plan is to open 12 stores in Warsaw by the end of 2011 and a further 15 in 2012 and the plan remains on track. It is good to see the Company achieve its first store opening, on time and to budget, following the untimely death in October last year of Richard Worthington, one of the main driving forces behind the plan.
Encore Oil (LON:EO.) (EO. 120.5p / £352.70m)
The Transocean Prospect semi-submersible rig is now in place and ready to drill appraisal well 210/30a-4 down dip into the Cladhan structure. This drilling which may take up to 40 days is to the south east of the original 2008 discovery and subsequent 2010 side-track wells and is done to discover deeper oil in the structure.
Frontier Mining (LON:FML) (FML 6.88p / £127.94m)
The AIM listed gold and copper E&D Company focused on Kazakhstan, announces that it has today received $4m, the second tranche of a loan facility from HSBC Bank Kazakhstan for its Benkala project. The first tranche was also $4m and was received in late November 2010. HSBC (LON:HSBA) and Frontier have an indicative agreement of a total value of $15m loan facility provided that the Company achieves certain conditions and requirements of HSBC, and subject to HSBC's usual lending requirements. The loan is solely tied to being used to purchase capital equipment for the Benkala project by KazCopper. These loans will play a crucial role for the investment into the Benkala project.
Special Offer: Invest like Buffett, Slater and Greenblatt. Click here for details »
Getech (LON:GTC) Group (GTC 16.25p / £4.75m)
The geosciences business specialising in the provision of data, studies and interpretation services to the oil, gas and mining exploration sectors, announced that trading has been in line with expectations, and continues the recovery seen in the previous two half-years. First sales arising from the Iraqi data marketing agreement (announced in December) were made within days of signature of the agreement and global data sales in general have continued to strengthen.
In addition the second phase of their Equatorial Atlantic study, which covers both the West African and South American sides of the Atlantic, has proved to be very attractive and has sold well. The strength of the oil price is encouraging for GETECH and likely to underpin the demand for exploration data, studies and services with existing and new clients.
GoIndustry-DoveBid (GOI 136p / £13.33m)
GoIndustry-DoveBid, the global provider of asset management, disposition and valuations services for industrial and financial clients, announced that it expects adjusted pre-tax profits for the year ended 31 December 2010 to be in line with market expectations. The Company reported that it has continued to gain momentum in 2010 achieving adjusted pre-tax profits in both the first and second halves of 2010.
Whilst it is still early in the financial year, trading in the year to date reflects further progress.
Kalahari Minerals (LON:KAH) (KAH 259p / £635.65m)
The AIM listed resource Company, provided an update published by Extract Resources in which Kalahari's subsidiary, Kalahari Uranium Limited, holds a 41.08 per cent interest (this will increase to 42.79 per cent following the completion of the recent Extract share placing), regarding chemical assay results from its world-class Husab Uranium Project. The Husab Uranium Project in Namibia continues to yield positive results. The scale of the project continues to increase; with results from Extract's exploration programme identifying a further two highly exciting target zones beyond the Rössing South anticline, at Middle Dome and Pizzaro. Kalahari considers the size and significance of these new target zones to be extremely important, providing further potential uplift to what is already the world's largest new uranium discovery.
Oxford Catalysts (LON:OCG) (OCG 88p / £56.16m)
Oxford Catalysts this week announced the successful conditional placing of shares to raise £21m (gross). The Company designs and develops technology for the smaller scale production of clean synthetic fuels from conventional fossil fuels and renewable sources such as biowaste. After more than 15 years of development which began at two of the world's leading research organisations and US$250m of investment, primarily from investment partners, the directors believe the company is on the cusp of commercialising its technology - and the Company intends to use the net proceeds of the placing to accelerate the company's transition from a research and development organisation to a commercial product company. The fundraising represents a vote of confidence from a combination of new and existing investors.
Sagentia (SAG 69p / £28.79m)
Sagentia, the AIM listed international technology consulting company, reported a year of substantial and significant change in its results for the year ended 31 December 2010. Sagentia provides outsourced R&D consultancy services from market analysis, through product development to transfer-to-manufacturing for the medical, consumer and industrial sectors. Following the sale by a longstanding major shareholder of its holding to Martyn Ratcliffe, the new chairman, the company has experienced a corporate evolution including a restructuring of the board and an institutional placing to strengthen the balance sheet. This culminated in the company profit before tax of £2.2m (against a loss in 2009 of £3.5m) and net funds of £8.6m (a net debt of £2.7m in 2009).
Sefton (LON:SER) Resources (SER 2p / £4.05m)
Despite a strong oil price, Sefton Resources seems to have been left behind although it has considerable oil reserves onshore in the US. In all, proved reserves in California total 3.8m barrels of oil. Sefton's main areas of activity are in the East Ventura Basin of California where it owns 100 per cent of two oil fields. Tapia Canyon (heavy gravity oil) and Eureka Canyon (medium gravity oil) and East Kansas with 45,000 acres in the Forest City Basin where coal bed methane, as well as conventional oil and gas deposits are targets. The business is well-managed as is evidenced by lifting costs as low as $11 a barrel and so it's little surprise that Sefton is already profitable. At Tapia Canyon, the team is to use steam to heat up the oil underground which helps reduce the viscosity of this heavy gravity oil thereby resulting in higher production and improved recoveries. The smart move here is that by demonstrating improved recoveries allows reserves to increase which pushes up the valuation. The steam flood operation that is planned at Tapia Canyon is part of a continuous steam injection pilot study being conducted with well-renown heavy oil expert Dr Farouq Ali which should result in a more thorough steam flood design for the entire reservoir. Currently Sefton trades at a market capitalisation of £4m and there would appear to be upside given its activities.
Serabi Mining (LON:SRB) (SRB 35.5p / £15.94m)*
AIM-traded gold exploration company, last week released good results of further geochemical work performed around the Piaui drill target at Palito. The Piaui anomaly is currently being drilled and is the first of nine targets that will be drilled in the Company's initial 7,500m discovery drilling programme which commenced late last year.
A programme of 8 diamond drill holes has been designed to test the depth extent of these trench intersections and target the centre of the modelled IP chargeability anomaly. Mike Hodgson, Chief Executive, commented: "This trenching work is very encouraging and has further enhanced the prospectivity of this robust anomaly at Piaui.
The ground induced polarisation survey that we undertook earlier this year allowed us to create 3-D wireframe models for chargeability, resistivity and conductivity anomalies respectively. Piaui is one of the targets where significant chargeability anomalies were identified of a similar tenor to that of the known Palito Main Zone mineralisation. Further trenching and deep geochemistry programmes are underway and will continue on the remaining prospects, in parallel to the current drilling programme." The Company's target is to establish a resource of 1.5m ounces (gold equivalent).
Solomon Gold (LON:SOLG) (SOLG 28.25p / £79.60m)
The gold and mineral exploration company announced a Maiden Resource Estimate at its Kauffmans-Homestead Prospect in Rannes of 203koz of gold and silver. The estimate was completed over a prospect of 500m strike length and total inferred mineral resource stands at 404koz based on a 0.35g/t gold equivalent cut off grade. Furthermore multiple prospects have been identified near the Kauffmans project over a 1.5km strike length which provides significant potential for expansion, whilst a drilling campaign in 2011 on targets close to Kauffmans-Homestead has doubled to 24 km. Such expansion could be a real driving force behind the value of the project and prospects for the Company.
Sunrise Resources (LON:SRES) (SRES 3.82p / £11.90m)
The diversified mineral exploration and development specialist has announced that its exploration licence for the Cue Diamond Project in Western Australia has now been granted. Exploration Licence 20/727 has been granted for an initial 5 year period and covers diamondiferous kimberlite dykes at the Cue 1 and Soapy Well prospects. The Cue region was explored by De Beers in the period 1994-2001 (before De Beers withdrew from Australian exploration) during which they discovered a number of kimberlite dykes in two separate areas within the Company's licence area. At the Cue 1 locality, a kimberlite dyke outcrops and was reported by De Beers to be 2-3 metres wide. At Soapy Well, 7km to the west, at least 3 closely spaced kimberlite dykes up to 3 metres wide were encountered in two drill traverses spaced 400 metres apart. De Beers reported positive diamond sampling results from both localities. In addition, soil sampling and ground geophysics identified multiple drill targets for kimberlite at Fennels Well, 2.5 km along strike from Cue 1. The Company will now initiate the usual Aboriginal heritage surveys and further drilling is being planned for Q2 2011, subject to the successful completion of the heritage surveys and drill rig availability. The objectives of the first drill programme will be to obtain samples from the known kimberlites to evaluate their diamond content/characteristics and to test kimberlite targets at Fennels Well and Soapy Well.
Symphony (LON:SIHL) Environmental (LON:SYM) Technologies (SYM 16.5p / £19.37m)
Symphony Environmental, the specialist in advanced plastics technologies including controlled-life and anti-microbial products, has announced that it has signed a 25-year distribution agreement with Timothy Murtaugh (T/ A Symphony Environment USA) for its d2w and d2p additives and products in the US. Under the agreement the distributor will exclusively distribute and market the Company's additives in the USA (other than to certain existing SYM customers) and the distributor is also appointed as a non-exclusive distributor of certain agreed finished products. During the 9 months following the signing of the agreement, SYM will carry out a nationwide PR and Marketing exercise in the US, focusing on building brand awareness and recognition of plastic products incorporating d2w. The campaign will be co-ordinated by Burson-Marsteller, one of the most established PR agencies in the USA. The costs of the campaign will be shared equally between SYM and the distributor. The agreement also provides that within 6 months the distributor will purchase or hire SYM's latest d2detector quality control and anti-counterfeiting device (the launch of which was mentioned in the Small Cap Wrap of 25th January 2011).
Vatukoula Gold Mines (LON:VGM) (VGM 159.5p / £132.44m)
The AIM listed gold producer announced a positive set of final results for the year ended 31 August 2010. 2010 Turnover was £40.4m; compared to a turnover of £18.8m in 2009. This increase is attributable to a significant increase in production and higher gold price received. Gross profit of £12.3m rose from £1.4m in 2009. This increase is attributable to efficiencies leading to a decrease in unit costs. In addition, overall underground operations produced over 243 thousand tonnes was at an average grade of 7.43 grams per tonne during the year, representing a 29 per cent increase over 2009. These results are a further vote of confidence in the Company's long-term prospects and the region's exploration potential.
Wasabi Energy (LON:WAS) (WAS 2.62p / £55.45m)
Results for the 6 months to 31 December 2010 were announced by Wasabi last week. Losses for the period came in at $2.5m (2009: $3.3m), and whilst only a small amount of revenue was generated (2010: $380,000, 2009: $360,000) one must bear in that this could quickly turn around as the Kalina Cycle continues to be commercialised. Post period end we have seen (and written on) a contract win with FLSmidth, as well the acquisition of the Husavik Geothermal Kalina Cycle power plant in Iceland, an increased shareholding in Global Geothermal Ltd to take it from being 97 per cent owned to 100 per cent, commercialisation by the 50 per cent-owned AquaGuardian group for its AquaArmour water conservation product, a successful listing on AIM and a further raising of £3m from institutional investors. Wasabi continues to demonstrate its commitment to realising the full potential of its Kalina technology, and if successful, could carve a niche in the green energy space.
*A corporate client of Hybridan LLP
There's
value
in the stock market
but do you know where to look?
Get the most concise synopsis of everything that's been proven to work in value investing. If you like your stocks cheap you've found a treasure trove distilled to under 70 pages.
How to find ultimate Bargain Stocks with Ben Graham
How to spot Turnarounds and avoid Value Traps
From Graham to Greenblatt via Piotroski & Lakonishok
How to value stocks and set a margin of safety
Disclaimer:
This document should not be relied upon as being an impartial or objective assessment of the subject matter and is not deemed to be "independent research" for the purposes of the Financial Services Authority (FSA) rules. As a consequence the research (a) has not been prepared in accordance with legal requirements designed to promote the independence of investment research; and (b) is not subject to any prohibition on dealing ahead of the dissemination of investment research (although Hybridan does impose restrictions on personal account dealing in the run up to publishing research as set out in our Conflicts of Interest Policy).

The individuals who prepared this document may be involved in providing other financial services to the company or companies referenced in this document or to other companies who might be said to be competitors of the company or companies referenced in this document. As a result both Hybridan LLP and the individual partners and/or employees who prepared this document may have responsibilities that conflict with the interests of the persons who receive this document.

This document has been issued by Hybridan LLP for information purposes only and should not be construed in any circumstances as an offer to sell or solicitation of any offer to buy any security or other financial instrument, nor shall it, or the fact of its distribution, form the basis of, or be relied upon in connection with, any contract relating to such action. This document has no regard for the specific investment objectives, financial situation or needs of any specific entity. Hybridan LLP and/or connected persons may, from time to time, have positions in, make a market in and/or effect transactions in any investment or related investment mentioned herein and may provide financial services to the issuers of such investments. The information contained herein is based on materials and sources that we believe to be reliable, however, Hybridan LLP makes no representation or warranty, either express or implied, in relation to the accuracy, completeness or reliability of the information contained herein. Opinions expressed are our current opinions as of the date appearing on this material only. Any opinions expressed are subject to change without notice and Hybridan LLP is under no obligation to update the information contained herein. None of Hybridan LLP, its affiliates or employees shall have any liability whatsoever for any indirect or consequential loss or damage arising from any use of this document.

In the UK, this report is directed at and is for distribution only to persons who (i) fall within Article 19(1) (persons who have professional experience in matters relating to investments) or Article 49(2) (a) to (d) (high net worth companies, unincorporated associations, etc) of the Financial Services and Markets Act 2000 (Financial Promotions) Order 2005 (as amended) or (ii) are Professional Clients or Eligible Counterparties of Hybridan LLP (all such persons together being referred to as "relevant persons"). This report must not be acted on or relied up on by persons in the UK who are not relevant persons.

Neither this report nor any copy of part thereof may be distributed in any other jurisdictions where its distribution may be restricted by law and persons into whose possession this report comes should inform themselves about, and observe any such restrictions. Distribution of this report in any such other jurisdictions may constitute a violation of UK or US securities law, or the law of any such other jurisdictions.

Investments in general involve some degree of risk, including the risk of capital loss. The services, securities and investments discussed in this document may not be available to or suitable for all investors. Investors should make their own investment decisions based upon their own financial objectives and financial resources and, if in any doubt, should seek advice from an investment advisor. Past performance is not necessarily a guide to future performance and an investor may not get back the amount originally invested. Where investment is made in currencies other than the investor?s base currency, movements in exchange rates will have an effect on the value, either favourable or unfavourable. Levels and bases for taxation may change. When Hybridan LLP comments on AIM or PLUS Markets shares investors should be aware that because the rules for those markets are less demanding than the Official List of the London Stock Exchange the risks are higher. Furthermore, the marketability of these shares is often restricted.

Hybridan LLP and/or its associated companies may from time-to-time provide investment advice or other services to, or solicit such business from, any of the companies referred to in this document. Accordingly, information may be available to Hybridan LLP that is not reflected in this material and Hybridan LLP may have acted upon or used the information prior to or immediately following its publication. In addition, Hybridan LLP, the partners, directors and employees thereof and/or any connected persons may have an interest in the securities, warrants, futures, options, derivatives or other financial instrument of any of the companies referred to in this document and may from time-to-time add or dispose of such interests. Neither the whole nor any part of this material may be duplicated in any form or by any means. Neither should any of this material be redistributed or disclosed to anyone without the prior consent of Hybridan LLP. Hybridan LLP is Authorised and Regulated by the Financial Services Authority and is a member of the London Stock Exchange.


Hybridan LLP
29 Throgmorton Street, London EC2N 2AT

If you would like to receive other research reports from Hybridan, or would like to unsubscribe, please e- mail research@hybridan.com, title e-mail "research reports" or "unsubscribe me" Hybridan LLP is authorised and regulated by the Financial Services Authority Member of the London Stock Exchange
---
---

HSBC Holdings plc is a banking and financial services organization. It serves around 89 million customers through four global businesses: Retail Banking and Wealth Management, Commercial Banking, Global Banking and Markets, and Global Private Banking. Its network covers 85 countries and territories in six geographical regions: Europe, Hong Kong, Rest of Asia-Pacific, Middle East and North Africa, North America and Latin America. On March 31, 2013, Enstar Group Ltd's subsidiary completed the acquisition from Household Insurance Group Holding Company of HSBC Insurance Company of Delaware and Household Life Insurance Company of Delaware, as well as its three subsidiary insurers. more »

Oxford Catalysts Group PLC is a holding company. The Company is engaged in the designs and development of technology for the production of clean synthetic fuels from both conventional fossil fuels and renewable sources such as bio-waste. The Company is primarily focused on the production of synthetic fuels via Fischer-Tropsch (FT) synthesis, a market that has the potential of producing as much as 25 million barrels of fuel a day. Its subsidiaries include Oxford Catalysts Ltd, which is engaged in Design and development of catalysts, and exploitation of platform catalyst technologies, and Velocys, Inc., which is engaged in design, development and exploitation of its microchannel technologies. Its micro-channel process technology with high-activity catalysts are together marketed under the brand name of Velocys. more »

Symphony Environmental Technologies plc is engaged in development and supply of environmental plastic products to a global market, and the development of waste to value projects. The Group also supplies other flexible polythene and related products. It also supplies other flexible polythene and related products. The Company operates in three segments: plastic segment, waste to value segment and group segment. The activities undertaken by the plastic segment includes the sale of plastic degradable products. The non-degradable segment includes the supply of non-degradable products to external customers. The waste to value segment includes all activities involved in the development of waste to value systems. Its brands include d2w Technology, d2Detector, d2p Technology and w2v. Its subsidiaries include Symphony Environmental Limited, which is engaged in supply of environmental polyolefin products, and Symphony Energy Limited, which is engaged in the development of waste to value systems. more »