Hybridan Small Cap Wrap: Better view ahead for Clarity, good all round picture from DDD and US health insurers get the Fitbug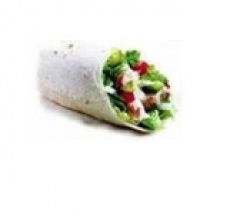 Welcome back to the Small Cap Wrap, which returns after the Summer break… hope it was a good one . August was a pretty turbulent month in the financial markets, and September continues with the theme. Having pushed up to 5,430 points mid-week last week, the FTSE 100 dropped back down to 5,120 points at the end of the week, with the AIM All share closing at 770 points. European debt burdens have continued to rock the markets this week, with a fear that nations such as Spain and Italy may be forced to follow Greece in asking the markets for lower rates of interest on its government bonds. The problems are causing widespread debate amongst commentators leading to questions over whether there should be a change in the nature of the Eurozone, causing further disruption. The week ahead sees BoE and ECB interest rate announcements together with industrial and manufacturing output figures for the UK.
African Medical Investments (AMEI 5.62p / £14.65m) 
African Medical Investments, the AIM listed operator in the African healthcare sector, last week announced its preliminary results for the year ended 28 February 2011 and the appointment of Peter Botha as CEO. The first half of the year proved challenging with the departure of the company's previous CEO following the discovery of financial irregularities, but the Board believes the Company is now well positioned to make progress. The Company is operating in a rapidly growing market where the demand for quality private health care from a combination of the emerging middle classes, overseas businesses, expatriates and tourists is strengthening. The Company currently has modern hospital facilities in Dar es Salaam (Tanzania), Maputo (Mozambique) and Harare (Zimbabwe) together with an air ambulance service. Group turnover for the year more than doubled to $5.4m (2010: $2.1m) but with an operating loss of $18.7m including the one off cost of the irregularities.    
Amerisur (LON:AMER) Resources (AMER 16.62p / £152.08m) 
Updating on its Paraguay operations, Amerisur announced that senior executives from the Company, accompanied by Professor Victor Graterol, held a detailed briefing with the Paraguayan Minister and Vice Minister of Works and Communications, along with the Director of Hydrocarbons to provide an update on the Company's recent Aeromagnetic and Gravity survey. Professor Graterol, a consultant to the Company, is a world expert on geophysical analysis and gravity and has been examining sedimentary basin surveys for over 30 years. The Minister was informed that initial analysis was encouraging and that a full detailed report would take approximately nine months to complete. This would then enable Amerisur to select with greater clarity appropriate areas for seismic surveys; given that the San Pedro block is over 800,000 hectares and only 40,000 hectares have ever been surveyed seismically. In addition, Dr John Wardle, Chief Executive, has been completing the final aspects of the Company's work to obtain its environmental licence modification to build access roads for the new wells in the Platanillo Field in Colombia, which the Company believes will be approved in the near future.
Baobab Resources (LON:BAO) (BAO 19.75p / £37.06m) 
Baobab Resources, an iron ore, base and precious metals explorer, reported on its Tete iron, vanadium and titanium projects in Mozambique that 113m tons of inferred resource at South Zone, calculated by Coffey Mining Limited in accordance with the JORC code, brings global inventory to about 161m tons. The resource remains open along strike and at depth. Drilling has been completed at Chitongue Grande Extensions with resource estimation due to commence shortly. Drilling is nearing completion at Ruoni North and South. First analytical results are due out in the coming weeks and resource estimates are scheduled for October.
Clarity Commerce Solutions (LON:CCS) (CCS 14.25p/£5.9m)
Clarity Commerce Solutions, the point-of-sale software solution provider, has provided its final results for the year to 31 March 2011. The Company's revenues increased to £19.9m (2010: £19.1m), gross margins improved from 81.6 per cent to 83.1 per cent, though a loss before tax was recorded of £1.435m (2010 profit of £1.439m). Sales to the retail sector failed to come to full fruition during the 12 months, though the opportunities are still believed to be very much in the pipeline, whilst sales in the entertainment sector helped the position and are likely to be a focus for the Company going forwards. Though cash levels are relatively modest (£0.2m, 2010: £1.1m), a refocusing on value add 'bolt-on' style software is one key strategy that is being employed and a cost cutting exercise has been initiated to help improve the Company's margins. Clarity has positioned itself clearly now to help build momentum in the year ahead, and we look out for further news about the business. 
Cluff Gold (LON:CLF) (CLF on AIM and CFG on TSX 96.5p / £127.24m)
The dual AIM/TSX listed West African focused gold mining Company announced the results of an independent mineral resource estimate for the Company's 100 per cent owned Baomahun Gold Project in Sierra Leone. The indicated resources have increased to 2.1m ounces of gold (25.6Mt grading at 2.5g/t) representing a 46 per cent increase over the measured and indicated resources announced in June 2010. Inferred resources now stand at 0.9m ounces (9.6Mt grading at 2.8g/t). These new resource figures will be incorporated into the definitive feasibility study for Baomahun, which is progressing well, and is expected to be completed during Q4 2011. Peter Spivey, Chief Executive Officer of Cluff Gold, commented: "The new resources underline the opportunity for Cluff Gold to achieve its objective of developing an open-pit gold mine at Baomahun, which has the potential to produce over 150,000 ounces of gold per annum." It is thoughts that there is significant potential to further expand the resource base at Baomahun and work is progressing well on the definitive feasibility study, which is on track for completion during Q4 2011.
Craneware (LON:CRW) (CRW 526p / £140.93m)
Craneware, the Edinburgh headquartered provider of automated revenue integrity solutions for the US healthcare market, announced results for the year to 30 June 2011. The Company announced a revenue increase of 34 per cent to $38.1m (2010: $28.4m) and a 19 per cent increase in profit before tax to $8.7m (2010: $7.3m). Total dividend for the year amounts to 8.8p per share (2010: 8p per share). 1,500 US hospitals now use Craneware software, which is a key milestone for the Company, whilst a leading indicator used by the Company to measure performance, which is the acceleration of the Recovery Audit Contractor programme, is currently taking place and is expected to increase demand in future years. A healthy set of results for the Company.
DDD (LON:DDD) Group (DDD 29p/ £38.74m)
DDD Group, the Company that is engaged in the development and licensing of software and hardware intellectual property and technologies for the conversion of 2D content to 3D (and also the supply of originally made 3D content), announced last week that it has signed a five year license agreement to bundle TriDef® 3D PC software products with a leading PC maker's line of 3D PC products. This is expected to generate revenues in excess of $1m, with an expected 1 million licenses estimated to be shipped in the 12 months starting October 2011. The 3D stereoscopic rendering capabilities enable 3d gaming on low cost PCs with few compromises and allow more than 500 of the latest PC games to be played in 3D even though it may not have been developed with such a capability in mind. Back in July, the Company announced that it had signed a two year license agreement with a mobile manufacturer to combine its TriDef 3D conversion software with the manufacturer's latest Smartphones. The technology will allow users to benefit from glasses-free functionality.  This, together with the recent news of the PC bundling, demonstrates the versatility and appeal of the technology and we continue to look out for news on the Company with great interest.
DP Poland (LON:DPP) (DPP 87p / £17.21m) 
DP Poland announced at the end of August that it had opened its fourth Domino's Pizza store in Warsaw and that stores five and six are due to open shortly. The new store is located in the centre of Warsaw's modern business district, on Marynarska Street and will cater to the needs of the thousands of professionals who live and work there. Stores five and six, scheduled to open this month, will be located north and west of the city centre. Peter Shaw, CEO said: "The Marynarska store is adjacent to areas covered by our first and third stores and has great potential to develop both a strong lunch time and evening trade. The store is highly visible and will be a flagship for us in the wealthy Mokotow district, as we continue to build our presence south of the city centre."
Eleco (LON:ELCO) (ELCO 14.5p / £8.80m) 
Eleco last week announced the divestment of its UK timber frame manufacturing interests in accordance with its stated policy of reducing its financial risk exposure to its loss making manufacturing and contracting interests. The Company also announced the acquisition of N&S (Nilson & Sahlin Arkitekter AB), an architectural practice based in Sweden which will expand and strengthen Eleco's existing Swedish architectural and design practice.
Fitbug (LON:FITB) Holdings (FITB 4.12p / £5.39m)
Fitbug Holdings, the UK online health and well-being provider trading on AIM has announced a Master Services Agreement (MSA) with a subsidiary of one of the largest health insurers in the US. This will give Fitbug a market of more than 60 million people. Under the MSA agreement, which will be implemented over the next six weeks Fitbug's products and services will be made available to its online health and wellness market, which will be available to the US public and insured customers. It will also make services available to around 12 million participating corporate employees through a network of online suppliers of health and wellness services which are offered on preferred terms. Fitbug Executive Chairman Fergus Kee has commented on the importance of the scale of the deal saying: "As a small UK health business, accreditation as a supplier to one of the largest participants in the US health market is a really important step on our journey to build a profitable business in the US.  Our previously outlined plans to develop in the US are progressing very well and we will provide a further update with our interim results later this month."
Fusion Ip (LON:FIP) (FIP 23.5p / 12.75m)* 
Fusion IP, the university IP commercialisation company that turns research into business has announced an end of year update for some of its portfolio Companies. Simcyp, Fusion's simulation Platform Company for the pharmaceutical and biotechnology market, continued to grow strongly in 2010/11. Simcyp expects to exceed its forecasts for the seventh year in a row, with an expected 25 per cent increase in turnover and 35 per cent increase in profit before tax. In July, Phase Focus, Fusions microscopy and imagining company, raised £865,000 in equity investment to expand its operations, grow sales and conclude commercial deals with its commercial partners. As a result Fusion's stake will be reduced by 49.1 per cent on an undiluted basis. In August, Diurnal, the Company's drug development Company, completed a £335,000 funding round to allow for a continuation of some clinical rounds. Also that month, Mesuro, the Company's Radio Frequency technology Company has also made its first sales during the year and raised a further £440,000 to support its growing sales activity.Magnomatics, the magnetic motor company continues to grow strongly and won prestigious new clients in the automotive, aerospace and defence sectors. Turnover is expected to grow by 70 per cent for the period ending December 2011 as product development continues. Seren, Fusion's LED business, is closing its first commercial deals. Asalus, Fusion's medical device company has generated interest in its Innervision product as it continues to satisfy expectations. These activities, along with other events in the financial year are expected to lead to a significant uplift in the valuation of Fusion's portfolio companies. Preliminary results for the year end July 2011 are expected the week beginning 10th October. 
GGG Resources (GGG 23.88p / £39.57m)
GGG Resources has announced its six month interim results ended on 30 June 2011. There have been several successful highlights for the company in the last six months that are worth noting. The first is the Company has successfully raised $8.1m of capital from institutional and retail shareholders after having listed on the Australian Stock Exchange in May 2011. During this period GGG resources also launched a takeover bid for its partner in the Bullabulling Projects, Ausex Resources. This will see the project coordinated by a single corporate entity if the bid is successful. The joint venture has already completed a 35,000 metre drilling, with the intention of converting a large portion of the Inferred Resources into Indicated Resources under the Phase One drilling programme. The Phase 2 drilling programme is already under way and will see the programme drill an additional 90,000 metres. This will consist of 70,000 metres of infill drilling to further increase the Indicated Resource category base and 20,000 metres of exploration drilling. The Company has also made plans for further exploration in the region. The plan is to start on a 194,000 drilling programme. Thus far the results from the drilling continue to confirm and expand the current resources model, and include high grade intersections.  
Lupus Capital (LON:LUP) (LUP 89p / £115.56m)
The international supplier of building products to the door and window industry and a manufacturer of marine breakaway couplings, reported a 4 per cent fall in first-half pretax profit following softened demand in the U.S. and U.K. building products markets during the second quarter.  However they expect to trade satisfactorily for the second half year provided there is no significant further deterioration in its end markets. Thus far Lupus has been able to pass on input price rises to maintain margins. On a very positive note, last year's restructuring of the business and total overhaul and extension of the financing - with a fixed facility in place for the next four full yearperiods - allows Lupus to focus on the introduction of new products and to take market share from weakened competitors without needing the market to recover.   
Max Petroleum (LON:MXP) (MXP 12.75p / £117.69m) 
Max Petroleum, an oil and gas exploration Company focused on Kazakhstan, announced that the UTS-3 confirmation well in the Uytas Field has reached a total depth of 825 metres, with electric logs indicating a total of 31 metres of net oil pay in Cretaceous and Jurassic formations. This includes 17 metres of net oil pay in Cretaceous sandstone reservoirs at depths ranging from 120 metres to 150 metres, with porosities ranging from 25 per cent to 34 per cent. In addition, 14 metres of pay are indicated in Jurassic reservoirs at depths ranging from 422 metres to 509 metres. The Company will complete and test the well using a workover rig after obtaining the requisite governmental approvals. The Company plans to drill one additional appraisal well in the field during this month and acquire a high-fold 3D seismic survey over the Uytas structure in October, in order to facilitate preparation of a long-term appraisal and development programme for the field. The Company also announced that it has commenced drilling the UTS-4 appraisal well on the Uytas prospect in Block A. The total depth of the well will be 800 metres, targeting potential Cretaceous and Jurassic reservoirs.      
Minera Irl (LON:MIRL) (MIRL 77p / £92.08m)
Special Offer: Invest like Buffett, Slater and Greenblatt. Click here for details »
It's another gold medal for Minera, in Peru (not Korea). The Latin American Gold Mining Company has published a technical report on the pre- feasibility studies for its Ollachea Gold Project. The study indicates robust economics for a nine year mine life which will produce over 1m ounces of gold at a cash operating cost of USD 436 per ounce. A full feasibility study and 1.2km exploration drive has now been initiated. In the separate Don Nicolas project, we await the feasibility study due in November. 
Monitise (LON:MONI) (MONI 36p /£253.10m)
Monitise, which provides end-to-end solutions that enable banks and their customers to undertake banking transactions via mobile phones, announced preliminary results for the 12 months to 30 June 2011. Impressively, the Company achieved a 133 per cent increase in revenue to £14m (2010: £6m), with gross margins in excess of 60 per cent and an order book that continues to grow, having hit £78m at 1st September 2011 (June 2010: £13m). The Company reduced its loss for the period to £14.5m. Highlight events for the period include a substantial growth in live transactions, to more than 10m per month, a new 5 year agreement with Visa Inc to accelerate the development of its mobile services globally, a strategic agreement with Visa Europe to develop and supply mobile payments services for Visa Europe's 4,600 member banks and financial institutions as well as a number of new agreements and investments worldwide to help broaden the presence and operational scope of the business. The Company has gone from strength to strength over the last few years and believes it continues to be on track to breakeven in 2013.
Motive Television (LON:MTV) (MTV 0.28p / £4.48m)
MTV announced it has made significant progress towards the first commercial implementation of its Television Anytime technology in the satellite broadcasting sector. Motive confirms that the deal announced last year by its majority-owned subsidiary, Adecq Digital S.L., worth $1.1m in revenue in the first year is with Sagemcom, a European provider of Digital Set Top Box solutions. Field trials with the first batch of set-top boxes are planned for early autumn, with a commercial launch scheduled for the end of this year.
Oxford Pharmascience Group (LON:OXP) (OXP 2.25p / £10.44m)* 
Oxford Pharmascience, the pharmaceutical company specialising in drug delivery technology announced it has signed an exclusive option for 18 months to licence and research an advanced colonic delivery technology with the intention to develop and commercialise the application. The platform technology has been developed by a team at the London School of Pharmacy to provide superior control for drug delivery to the colon. This break-through drug targeting technology can be used as a means of achieving localised therapy for diseases such as irritable bowel syndrome and constipation, but it is importantly a portal entry of drugs into the systemic circulation which provides the potential for improving the clinical profile of certain drugs. Chief Technology Officer, Marcelo Bravo, has noted the positive opportunities this deal will bring to the Company, commenting: "Accessing cutting edge technology from a strong academic partner such as the London School of Pharmacy gives Oxford Pharmascience significant capability to innovate and extend the lifecycle of off-patent and soon to be off-patent drugs. The superior colon targeting and drug release profile achieved by London School of Pharmacy's drug delivery technology will enable us to develop a next generation application for a major drug category across markets worldwide."
Oxford Pharmascience has also and earlier in the summer announced its expansion into the Brazilian pharmaceutical market. It has commenced its first shipments of product to Brazil following an exclusive licensing and distribution agreement with Ache Laboratorios Farmaceuticos earlier this year. A first order valued at £105,000 has been placed and will follow by trade sales later on in the year. Ache is one of Brazil's largest pharmaceutical companies distributing over 250 brands of prescription and generic drugs and OTC products.  Under the terms of the seven year agreement, Oxford Pharmascience will supply Ache with healthcare products which will be sold under a new women's health brand, called 'Inellare'. The first product is a Calcium and Vitamin D product based on Oxford Pharmascience's solid state suspension technology which allows for superior taste masking and very rapid dissolution of active ingredients. Laboratory dissolution tests have shown significant improvements in dissolution of this system relative to standard calcium tablets and chewable tablets. The Company anticipates it will be developing a number of products for Ache's 'Inellare' product range using its own intellectual property. Oxford Pharmascience has already begun testing several concepts in Brazil to expand the range following the launch of the initial first product.
Plexus (LON:POS) Holdings (POS 71p / £56.93m)
Four straight A *s for Plexus: Since writing about Plexus' £1.7m Gaz de France deal in early August,  the Small Cap Wrap has been on holiday but Plexus has been getting  results. In the last month, it has announced no less than four new deals for its proprietary well-head "Pos-Grip" technology. Deals worth; £250k with Dana Petroleum; £2m with Transocean; US$ 1m in Malaysia; and £800k with Centrica. Some are new business and some expansion of existing deals.   Either way it is all very positive news for the technology and the business of designing, assembling, supplying and maintaining wellheads.
Polo Resources (LON:POL) (POL 5.29p / £123.77m) 
Polo Resources, the natural resources company with a range of projects in coal, iron and gold, announced more than doubled pre-tax profit for the year to June 2011, reflecting gains from asset disposals. Pre-tax profit rose to £66.9m (2010 £28.8m). The Company realised a gain on disposals of £72.95m (£20.1m) and investment income of £2.7m (£774k). As at August 31st, the Company had a cash balance of $37.5m compared to $37.8m a year earlier. Executive Co-Chairman and Managing Director Neil Herbert said: "The Company's strong cash position allows the board to evaluate new projects, both listed and private, with the view to making additional investments that fit our investment criteria."
Prosperity Minerals (LON:PMHL) (PMHL 112.5p / £161.31m)
End of the Iron Age at Prosperity Minerals.  The Chinese iron ore trading business, real estate owner and developer and cement manufacturers have announced the proposed disposal of the Iron Ore Business and payment of a special dividend. The Disposal will enable Prosperity to focus on its real estate investment and development business in the PRC.  The value of the Iron Ore Business is approximately US$38.6m (£23.8m). The effect of the proposals is the payment of a dividend of US$0.42 per ordinary share with Prosperity Intl Hlds Ltd (PIHL) receiving the Iron Ore Business as part payment of its dividend entitlement in lieu of cash.  Subject to shareholder approval being obtained, completion of the Disposal is expected to take place by the end of October 2011. Payment is expected to be made in early November.
Reneuron (LON:RENE) Group (RENE 4.65p / £28.82m)  
ReNeuron provided an update on progress with the PISCES Phase I clinical trial of its ReN001 stem cell therapy for disabled stroke patients. The independent Data Safety Monitoring Board (DSMB) for the clinical trial has recommended that the trial advances to the evaluation of a higher dose of ReN001. In arriving at this recommendation, the DSMB reviewed safety data from the first dose cohort of three patients treated with ReN001. No cell-related adverse events have been reported in the clinical trial and data from the laboratory safety tests, neurological examinations and neurofunctional tests conducted thus far indicate that the ReN001 treatment is safe and well-tolerated at the initial dose. Although preliminary in nature, these data have also enabled some early progress to be made regarding the secondary objective of the trial, namely the evaluation of appropriate clinical measurements for use in the design of future proof-of-concept clinical trials with ReN001. As previously reported, the Company expects that the next dose cohort of three further patients will have been treated by the end of this year assuming no significant recruitment delays. The remaining dose cohorts in the PISCES trial are expected to be treated in 2012, at which point ReNeuron intends to have discussed and agreed its subsequent clinical development strategy for ReN001 with the relevant regulatory authorities both in the UK and beyond. Michael Hunt, Chief Executive Officer of ReNeuron, said: "We are delighted that the DSMB have given a favourable recommendation to proceed to a higher dose in the PISCES stroke trial...We look forward to providing further updates on the PISCES clinical trial in due course."
Scotty (LON:SCO) Group (SCO 7.38p / £2.04m)
A developer of video and audio telecommunication systems, said Monday it won a new contract for the delivery and integration of three vehicular video-satcom workstations for one of Europe's leading armies, which cannot be identified for confidentiality reasons.  The contract is worth €1.4m of additional revenue. The first vehicle incorporating the workstation is expected to be completed in Q4/2011 and vehicles two and three are expected to follow in Q1/2012. This is the first contract where the Company will provide its latest airborne technology to be integrated into an armed vehicle for the purpose of its use in a "Combat Camera Team" scenario.  Beam me up…
Service Power Technologies (SVR 9.6p / £18.24m) 
Market leader for outsourced service and field management announced its half-yearly report for the period ended 30 June 2011. Results were slightly ahead of notified expectations; revenues of £6.5m (2010: £10.0m); gross profit margin significantly increased to 57 per cent (2010: 23 per cent); and profit before tax of £0.9m (2010: £0.7m). The cash balance was £3.8m as at 30 June 2011 (30 June 2010 £3.4m). A high level of contract wins in the period, including Homeserve, Steritech and Richer Sounds, provided strong foundations for future growth and the Company signed a transformational revenue share agreement with Assurant Solutions, leading to a significant Tier 1 retailer contract. Mark Duffin, CEO, ServicePower said: "With increasing revenue visibility and a growing core of customers, we enter the second half of the year with confidence."
Summit (LON:SUMM) Corporation (SUMM £6.75p / £12.49m)* 
Summit, the UK drug discovery Company with a portfolio of drug programmes and an innovative technology platform, Seglin, for the discovery of new medicines announced its interim results. The Company has had a successful £1.35m fund-raise completed in July 2011 shares at 8p per share. The cash position for the Company at 31st July 2011 was £3.7m, which gives Summit cash resources until September 2012, beyond the receipt of payments from new deals. 
Surgical Innovations (LON:SUN) Group (SUN 12.75p / £50.33m) 
AIM listed designer and manufacturer of innovative medical devices announced that it has signed a Development and Pre-Supply Agreement with Advanced Medical Solutions (LON:AMS) Group (AMS 76.5p / £118.72m) for the development and supply of a novel device for internal application of adhesives and sealants. Surgical Innovations will develop and retain the intellectual property rights for a unique applicator to deliver accurately individual drops of adhesive or sealant internally within the body, accessed via a minimally invasive surgical port site. In return for the worldwide exclusive rights to this applicator for the internal application of adhesives and sealants, AMS has agreed to purchase all of its requirements for the approved new applicator from Surgical Innovations for a period of ten years. AMS has indicated that the first target internal application will be the hernia mesh fixation market, which is currently served by sutures, staples and tacks. The new internal applicator, together with AMS's adhesives, will address this important market with reduced surgical complications.
Touchstone (LON:TSE) Gold (TGL 26.12p / £27.09m) 
Touchstone Gold (LON:TGL) announced that it has continued to explore the Rio Pescado property to expand its resource potential. Three new mineralisation areas have been identified and existing mineralisation areas have been confirmed. As a result, the known mineralisation area has approximately doubled. Work has commenced to identify additional mineralisation areas. Drilling has started on previously identified zones, with initial results expected in October. The process of permitting for the new mineralisation zones has commenced. 
Zeta Compliance Group (ZCGP.PL 50.5p / £4.43m)* 
Zetahas announced that its subsidiary, The Fire Strategy Company Ltd has won a competitive tender to provide Fire Risk Management services to BT Group. This will see Zeta provide risk management solutions across 1,400 of BT's portfolio sites. Work on this contract will start immediately and be delivered by the end of March 2012.  The Company has further announced unaudited results for the six months ending 31st July 2011. The Company has continued to grow with turnover increasing by 22.2 per cent in H1; this includes the contribution from The Fire Strategy Company Limited. Profit before tax increased by 64.2 per cent and EBITDA increased by 3.6 per cent in H1.
There's
value
in the stock market
but do you know where to look?
Get the most concise synopsis of everything that's been proven to work in value investing. If you like your stocks cheap you've found a treasure trove distilled to under 70 pages.
How to find ultimate Bargain Stocks with Ben Graham
How to spot Turnarounds and avoid Value Traps
From Graham to Greenblatt via Piotroski & Lakonishok
How to value stocks and set a margin of safety
Disclaimer:
This document should not be relied upon as being an impartial or objective assessment of the subject matter and is not deemed to be "independent research" for the purposes of the Financial Services Authority (FSA) rules. As a consequence the research (a) has not been prepared in accordance with legal requirements designed to promote the independence of investment research; and (b) is not subject to any prohibition on dealing ahead of the dissemination of investment research (although Hybridan does impose restrictions on personal account dealing in the run up to publishing research as set out in our Conflicts of Interest Policy).

The individuals who prepared this document may be involved in providing other financial services to the company or companies referenced in this document or to other companies who might be said to be competitors of the company or companies referenced in this document. As a result both Hybridan LLP and the individual partners and/or employees who prepared this document may have responsibilities that conflict with the interests of the persons who receive this document.

This document has been issued by Hybridan LLP for information purposes only and should not be construed in any circumstances as an offer to sell or solicitation of any offer to buy any security or other financial instrument, nor shall it, or the fact of its distribution, form the basis of, or be relied upon in connection with, any contract relating to such action. This document has no regard for the specific investment objectives, financial situation or needs of any specific entity. Hybridan LLP and/or connected persons may, from time to time, have positions in, make a market in and/or effect transactions in any investment or related investment mentioned herein and may provide financial services to the issuers of such investments. The information contained herein is based on materials and sources that we believe to be reliable, however, Hybridan LLP makes no representation or warranty, either express or implied, in relation to the accuracy, completeness or reliability of the information contained herein. Opinions expressed are our current opinions as of the date appearing on this material only. Any opinions expressed are subject to change without notice and Hybridan LLP is under no obligation to update the information contained herein. None of Hybridan LLP, its affiliates or employees shall have any liability whatsoever for any indirect or consequential loss or damage arising from any use of this document.

In the UK, this report is directed at and is for distribution only to persons who (i) fall within Article 19(1) (persons who have professional experience in matters relating to investments) or Article 49(2) (a) to (d) (high net worth companies, unincorporated associations, etc) of the Financial Services and Markets Act 2000 (Financial Promotions) Order 2005 (as amended) or (ii) are Professional Clients or Eligible Counterparties of Hybridan LLP (all such persons together being referred to as "relevant persons"). This report must not be acted on or relied up on by persons in the UK who are not relevant persons.

Neither this report nor any copy of part thereof may be distributed in any other jurisdictions where its distribution may be restricted by law and persons into whose possession this report comes should inform themselves about, and observe any such restrictions. Distribution of this report in any such other jurisdictions may constitute a violation of UK or US securities law, or the law of any such other jurisdictions.

Investments in general involve some degree of risk, including the risk of capital loss. The services, securities and investments discussed in this document may not be available to or suitable for all investors. Investors should make their own investment decisions based upon their own financial objectives and financial resources and, if in any doubt, should seek advice from an investment advisor. Past performance is not necessarily a guide to future performance and an investor may not get back the amount originally invested. Where investment is made in currencies other than the investor?s base currency, movements in exchange rates will have an effect on the value, either favourable or unfavourable. Levels and bases for taxation may change. When Hybridan LLP comments on AIM or PLUS Markets shares investors should be aware that because the rules for those markets are less demanding than the Official List of the London Stock Exchange the risks are higher. Furthermore, the marketability of these shares is often restricted.

Hybridan LLP and/or its associated companies may from time-to-time provide investment advice or other services to, or solicit such business from, any of the companies referred to in this document. Accordingly, information may be available to Hybridan LLP that is not reflected in this material and Hybridan LLP may have acted upon or used the information prior to or immediately following its publication. In addition, Hybridan LLP, the partners, directors and employees thereof and/or any connected persons may have an interest in the securities, warrants, futures, options, derivatives or other financial instrument of any of the companies referred to in this document and may from time-to-time add or dispose of such interests. Neither the whole nor any part of this material may be duplicated in any form or by any means. Neither should any of this material be redistributed or disclosed to anyone without the prior consent of Hybridan LLP. Hybridan LLP is Authorised and Regulated by the Financial Services Authority and is a member of the London Stock Exchange.


Hybridan LLP
29 Throgmorton Street, London EC2N 2AT

If you would like to receive other research reports from Hybridan, or would like to unsubscribe, please e- mail research@hybridan.com, title e-mail "research reports" or "unsubscribe me" Hybridan LLP is authorised and regulated by the Financial Services Authority Member of the London Stock Exchange
---
---

Eleco plc is engaged in the manufacture and supply of building systems and products, and the design and supply of software systems. The Company operates in three segments: software, building products and precast concrete. The Company consisted of ElecoSoft and ElecoBuild. On March 14, 2012, the Company acquired the business of Novator Projeckstyrning AB, of Sweden. On August 25, 2011, the Company acquired the business of Nilsson and Sahlin Arkitekter AB, an architectural and design practice in Sweden. On August 31, 2011, the Company disposed of its timber frame manufacturing interests in Eleco Timber Frame Limited based in Speke, Merseyside. On December 17, 2011, the Company sold the business assets of Gang-Nail Systems Limited and International Truss Systems (Pty) Limited, in South Africa. On February 3, 2012, the Company disposed of its manufacturing facility at Hoveringham, Nottinghamshire. more »

Tyman PLC, formerly Lupus Capital plc, is a holding company. The principal activities of the Company and its subsidiaries include manufacturing, supplying and distribution of building products. It is an international supplier of building products to the door and window industry. The Company operates in two segments: oil services and building products. Its United States building products division operates as Amesbury. Amesbury is a manufacturer of door and window seals with brands, such as Foam-Tite and Schlegel's Q-LON and textile offerings. Its United Kingdom building products division operates as grouphomesafe, provides a range of products and solutions, including window and door hardware, sash window renovation, composite doors and weather-stripping seals. The Company's international building products division operates as Schlegel International. On December 20, 2011, it acquired 100% interest of Overland Products Company, Inc. more »

Prosperity Minerals Holdings Limited is engaged in the trading of iron ore and real estate investment and development. It is also an investor in two Peoples Republic of China cement manufacturers. The Company operates in three segments: Trading of iron ore and other minerals, Real estate investment and development and Manufacture and sale of cement and clinker. The Company holds a 35% interest in Brazilian Mining Rights. Its iron ore trading business sources iron ore directly from suppliers in South Africa, Brazil and South East Asia, in particular Malaysia. On January 27, 2011, the Company entered into an iron ore off-take agreement with with the independent supplier and nominated distributor. On September 2, 2011, the Company entered into a supplementary agreement with the supplier and nominated distributor (Supplementary Off-take Agreement). During the fiscal year ended March 31, 2011, the Company operated an iron ore trading business in the People's Republic of China (PRC). more »