Hybridan Small Cap Wrap: Chariot races ahead, Lifelines preservation, Monitise starts monetising and Sirius gets serious on Potash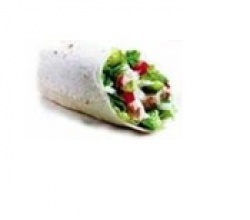 This week: Chariot races ahead, Lifelines preservation, Monitise starts monetising and Sirius gets serious on Potash
African Eagle Resources (LON:AFE) (AFE 16P / £61.56M)
African Eagle announced (11th January) a significant resource update at its Dutwa nickel project in Tanzania. The upgrade, by independent geological contractors the Snowden Group, places more than three quarters of the Wamangola resource (the larger of the two nickel deposits that make up the Dutwa project) into the indicated category under the JORC code. This is the first indicated resource at Dutwa and signifies a leap forward for the project. Indicated resources can be used to derive formal mineral reserves for the feasibility study now underway, due for completion by Q3 2011. Highlights of the upgrade include: 46.2 million tons or Mt (of the total Dutwa project 98.6 Mt) at 0.93 per cent nickel and 0.03 per cent cobalt now in the JORC indicated category.
Baobab Resources (LON:BAO) (BAO 18p / £29.91m)
Baobab resources has announced from its Tete iron/vanadium/titanium project in Mozambique that drilling has delineated substantially more mineralization than originally anticipated and consequently additional drill holes are being designed to further test the down dip and along strike extensions.
Due to the wet season arriving early, drilling operations were suspended by mid-December 2010, prior to completing the intended drilling programme. Technical teams and drill rigs are on standby to re-commence as soon as the weather allows. Analytical results from a four-hole drilling cross section in the northern portion of the South Zone prospect show a broad package of heavily mineralised magnetite was delineated. The geophysical survey of the newly-acquired ground to the east of the Massamba Group trend is on schedule to commence during January 2011.
Chariot Oil and Gas (CHAR 227.5p / 329.11m)
The African focused oil and gas exploration Group, which is the wholly owned subsidiary of Enigma Oil & Gas (Pty) Limited, announced an increase of a further 3.1 billion barrels in its estimate of gross un-risked mean prospective resources at  its southern license 2714A (the group currently holds licences covering eight blocks in Namibia) Offshore Namibia. Further technical work, including remapping and seismic attribute analysis on the 3D seismic data in which Chariot has a 50 percent interest, identified additional resources. They have therefore significantly increased the estimated chance of success on this prospect from 16 percent to 20 percent. Chariot continues to evaluate other plays in the block, particularly deeper Barremian targets where additional anomalies are indicated. If drilling confirms the predicted oil reserves, Chariot will have very good prospects indeed.
Faroe Petroleum (LON:FPM) (FPM 216p / £458.68m)
AIM listed independent oil and gas company focusing principally on exploration, appraisal and undeveloped field opportunities in the Atlantic margin announced that it is currently in discussion with Korea National Oil Corporation about ways in which the two companies can cooperate after it purchased a 23 per cent interest in Faroe. KNOC is seeking to increase its production base, which Faroe believes it can help with. A similar agreement is in place with Scottish & Southern Energy which sought to benefit from Faroe's expertise to identify and acquire producing oil and gas assets in the North Sea.  
Last week the Company also announced that it had acquired a 28 per cent interest in the P218 and P588 licences of the undeveloped Perth oil field, which is located 185 kilometres north east of Aberdeen in block 15/21c. The field has been remained undeveloped since its discovery by well 15/21a-7 in 1983, and Faroe is working closely with Deo Petroleum to deal with technical challenges relating to the development of the field.
Faroe has developed into a business that can offer strategic benefits to different types of investors and its acquisition of interest in the P218 and P599 licences demonstrates the Company's proactive approach to furthering the business.
Frontier Mining (LON:FML) (FML 7.38p / £137.24m)
KazCopper LLP, a subsidiary of Frontier, recently announced the formation of a project group to perform the Environmental Social Impact Assessment on its Benkala project. The group is led by Wardell Armstrong International and was formed in late December 2010. It is expected to complete its report in February. This is a key step to ensure that the Benkala project operates in compliance with Equator Principles, a voluntary set of guidelines for determining, assessing and managing social and environmental risk in project financing, which has become a globally-recognised benchmark adopted by most international banks. Frontier has slipped a tad since we wrote on it last week, perhaps after recent share issuances. It is worth keeping a close eye on its merger with US Megatech BVI. In our view, a predicted bullish market in copper for 2011 will offer enormous opportunities for investment. 
Lifeline Scientific (LON:LSI) (LSI 227.5p / £19.19m)
Revenues continued to accelerate at Lifeline's Organ Recovery Systems business throughout the second half of 2010.  In a trading update, Lifeline reports that it expects revenues for the period to come in ahead of market expectations at approximately $23m and that profit before tax is likely to be significantly ahead of expectations due to the high operational leverage.  Apparently, not only is the number of LifePorts in use increasing, but the usage and associated disposable sales per unit is also increasing.  Lifeline is the world's leading provider of innovative products and services for organ preservation servicing more than 100 renal transplant centres around the world.  The Company's product development efforts are focused on extending the product line with devices for the preservation of the liver, pancreas, heart and lung of which a liver transporter is the most advanced product.
Monitise (LON:MONI) (MONI 20.25p / £141.47m)
Monitise, which provides an end-to-end solution enabling banks and their customers to undertake banking transactions via mobile phones, released a short trading update with specific reference to the fact that Monitise Europe reached month-on-month cash break-even, in line with targets given during the time of the full-year results for the year to  end-June 2010.
Further, the Company announced that it has over 3 million registered customers for its live services, that customer adoption of Smartphone apps continues to grow and that the Global Platform continues to be strong having processed 13 million transactions in December alone.
Special Offer: Invest like Buffett, Slater and Greenblatt. Click here for details »
The last year has seen a number of positive updates and this little update is something that we continue to appreciate.
Nostra Terra Oil Gas Co (LON:NTOG) (NTOG 0.40p / £6.20m)
Further to last week's Small Cap Wrap where we reported that NTOG had signed an agreement to acquire a 1 per cent interest in the Vintage Hills prospect, the Company has now announced that it has entered into a second agreement with New Century Exploration Inc (NCEI) to acquire a 3.64 per cent working interest before payout (3 per cent after payout) in the Nesbitt prospect unit, which is located within the producing Woodlawn field in Harrison County, Texas and which will also be operated by NCEI. The Nesbitt prospect is a development project targeting the Middle Pettet limestone formation. Most of the production to date from Woodlawn has been from the Lower Pettet "Crane" Zone. Previous drilling on the Nesbitt acreage has indicated that the Middle Pettet is also oil-bearing and much thicker, though less porous and permeable, that the Lower Pettet, making it an ideal candidate for horizontal drilling. Drilling of the new well is expected to begin in Q1 2011. NTOG's participation in the first well allows the opportunity to participate in the additional wells on the lease and a further two development wells are planned to fully exploit the Middle Pettet within the Nesbitt unit. NTOG had paid a cash consideration of $52,291 in respect of its budgeted participation in the drilling of the first Nesbitt horizontal well, with an estimated additional $14,145 completion cost. The share price reacted with a rise of 14 per cent on the day of the announcement.
Oilex (LON:OEX) Ltd (OEX 31.5p / £78.84m)
AIM and ASX listed oil and gas explorer and production Company has advised that the Autoridade Nacional Do Petroleo (ANP) has approved the JPDA 06-103 Joint Venture's proposal to vary the Production Sharing Contract (PSC) work programme. Under the approved variation the decision to drill the fourth commitment well on the JPDA 06-103 PSC will be at the discretion of the Operator if the third well is unsuccessful. The ANP has also agreed that the PSC may be relinquished if the Operator and the Joint Venture partners decide not to proceed with any further exploration after the third well. The ANP has also agreed to an extension to the exploration term with the primary term now ending on 16 January 2012.
The share price has almost trebled in the last 3 months as Oilex' focus has improved.  The Company is directing its efforts towards opportunities that have the potential to provide an exceptional return on investment on searching for exploration and production assets in India, Australia, and in Southeast and South Asia and near Middle East around the rim of the Indian Ocean. With eight permits/interests in prospective basins, Oilex has rapidly compiled a significant portfolio of oil and gas acreage that has a well-balanced mix of risk and reward.
Oilex' Managing Director, Dr Bruce McCarthy, said: "Oilex greatly appreciates the assistance and cooperation of the ANP and looks forward to completing the new work programme in the prospective, albeit higher risk northern part of the contract area. The Tutuala Lead, subject to results of the infill 3D seismic survey, has the potential to contain large volumes of oil. The conclusion of the discussions with ANP and the Joint Venture regarding the remaining PSC work programme reflect a practical and pragmatic approach by all parties."
Plant Health Care (LON:PHC) (PHC 74.5p / £39.43m)
The crop technology company released a trading update which included the news that revenue for 2010 is to be lower than expectations for the period for a number of reasons including the disposal of a unit, the abandoning of an early ordering program and that it decided to forego upfront licensing payments for a number of its key products. The abandoning of an early ordering program, which was intended to help improve margins, will reduce revenue by $3m, whilst the foregoing of licensing payments has meant revenue reductions of $1m. Further, the sale of the US landscaping business, which brought in revenues of $5.7m for 2010, will have a major impact, although Plant Health Care is confident that each of these initiatives will give the Company more options in the longer term. PHC last issued a profits warning in June, and since then the share price has underperformed. Back in November we mentioned a strengthening of the relationship with Syngenta with the signing of a research agreement to evaluate and possibly develop Plant Health Care's Harpin protein as a foliar spray in combination with a number of Syngenta's major products- whilst this was positive news, the trading update is something that may disappoint, though we certainly would like to keep an eye on the impact of these big changes.
Range Resources (LON:RRL) (RRL 9.38p / 115.43m)
The US focused oil and gas Exploration Company announced that it has acquired an additional 8.19 percent working interest in its East Texas Cotton Valley Project for a total of $148,000 in lease acquisition costs and an overriding royalty retained by the seller. Range's participating interest in the shallow oil project now totals 21.75 percent. The acquisition will represent an opportunistic investment as Range prepares to spud the Ross 3H horizontal appraisal well in the coming weeks. The acquisition is expected to immediately increase the company's oil reserves. In regards to Range Resources oil and gas interests in Puntland, the company also announced yesterday that together with its joint venture partners, Africa Oil Corp and Lion Energy Corp, it has entered into amending agreements with the government of Puntland with respect to the Production Sharing Agreements (PSAs) for the Dharoor Valley Exploration Area and the Nugaal Valley Exploration Area. The key amendments under the PSA's are for the first exploration agreement to be extended for a further 12 months from January 17 2011 to January 12 2012. Also a minimum of one exploratory well is to be spudded in the Dharoor Valley by July  2011, as well as a second exploratory well in the Nugaal Valley or, at the option of Africa Oil, in the Dharoor Valley by September  2011. Now that Range Resources has the green light in Puntland and security matters have all been assessed and understood, drilling should commence soon.
Sirius Minerals (LON:SXX) (SXX 18.25p / £132.88m)
The Company has announced the acquisition of York Potash Ltd (a private UK company) and the appointment of York Potash's founder, Chris Fraser, as Managing Director and Chief Executive Officer of Sirius. They also announced the appointment of Andrew Lindsay as Finance Director and Chief Financial Officer of the Company, replacing Jonathan Harrison, who has retired from the Board. The acquisition concerns various agreements to onshore and offshore mineral rights over approximately 600 km2 between the towns of Whitby and Scarborough on the English east coast. Situated in a known high grade potash region with existing operations on an adjacent property, this is established as one of the world's largest deposits of polyhalite at mineable depths. Polyhalite is a potentially valuable source of Sulphate of Potash (SOP) or potassium sulphate (chemical symbol K2SO4). SOP is a highly sought after premium potash product which trades at a significant premium to conventional "potash" or Muriate of Potash products. Importantly, SOP does not contain chlorine which limits certain applications of MOP as a fertilizer. As consideration for the acquisition, 150 million new Ordinary Shares of 0.25p each in the Company have been allotted (conditional on AIM admission) to the shareholders of York Potash Ltd in consideration for 100 per cent of the issued share capital of York Potash Ltd which, at the closing price of 16.75 pence per share on 14th January 2011, equates to £25.1 million. While the York project is still at the early stages of exploration and assessment, the Directors believe the potential of the project is significant.
Surgical Innovations (LON:SUN) Group (SUN 6.1p / £23.27m)
Medical device maker Surgical Innovations (SI) who delivered a stunning interim result for the six months ended 30 June last year, has announced in a trading update that it expects to report results for the second half of 2010 that will be in line with market expectations.  Last year, sales to original equipment manufacturers such as Teleflex, Gyrus and CareFusion was one of the main drivers behind SI's performance, and the Company is working on establishing additional contracts this year.
SI continues to invest heavily in product development and has several new devices at various stages of development.  The Company is building on the momentum created by its successful "resposable" products concept that combine disposable parts with reusable elements which are demanded by surgeons and procurement managers as cost-effective solutions.
In a separate announcement, SI reports the appointments of two additional members to the Company's Clinical Advisory Board.  We note with interest that one of these, Mr Jon Conroy, is a consultant orthopaedic surgeon specialising in joint replacements and arthroscopic surgeries to the hip and knee.  So far, SI's devices have been for the bariatric surgery market, so this signals the Company's intention of developing minimally invasive products for the larger hip and knee market.
There's
value
in the stock market
but do you know where to look?
Get the most concise synopsis of everything that's been proven to work in value investing. If you like your stocks cheap you've found a treasure trove distilled to under 70 pages.
How to find ultimate Bargain Stocks with Ben Graham
How to spot Turnarounds and avoid Value Traps
From Graham to Greenblatt via Piotroski & Lakonishok
How to value stocks and set a margin of safety
Disclaimer:
This document should not be relied upon as being an impartial or objective assessment of the subject matter and is not deemed to be "independent research" for the purposes of the Financial Services Authority (FSA) rules. As a consequence the research (a) has not been prepared in accordance with legal requirements designed to promote the independence of investment research; and (b) is not subject to any prohibition on dealing ahead of the dissemination of investment research (although Hybridan does impose restrictions on personal account dealing in the run up to publishing research as set out in our Conflicts of Interest Policy).

The individuals who prepared this document may be involved in providing other financial services to the company or companies referenced in this document or to other companies who might be said to be competitors of the company or companies referenced in this document. As a result both Hybridan LLP and the individual partners and/or employees who prepared this document may have responsibilities that conflict with the interests of the persons who receive this document.

This document has been issued by Hybridan LLP for information purposes only and should not be construed in any circumstances as an offer to sell or solicitation of any offer to buy any security or other financial instrument, nor shall it, or the fact of its distribution, form the basis of, or be relied upon in connection with, any contract relating to such action. This document has no regard for the specific investment objectives, financial situation or needs of any specific entity. Hybridan LLP and/or connected persons may, from time to time, have positions in, make a market in and/or effect transactions in any investment or related investment mentioned herein and may provide financial services to the issuers of such investments. The information contained herein is based on materials and sources that we believe to be reliable, however, Hybridan LLP makes no representation or warranty, either express or implied, in relation to the accuracy, completeness or reliability of the information contained herein. Opinions expressed are our current opinions as of the date appearing on this material only. Any opinions expressed are subject to change without notice and Hybridan LLP is under no obligation to update the information contained herein. None of Hybridan LLP, its affiliates or employees shall have any liability whatsoever for any indirect or consequential loss or damage arising from any use of this document.

In the UK, this report is directed at and is for distribution only to persons who (i) fall within Article 19(1) (persons who have professional experience in matters relating to investments) or Article 49(2) (a) to (d) (high net worth companies, unincorporated associations, etc) of the Financial Services and Markets Act 2000 (Financial Promotions) Order 2005 (as amended) or (ii) are Professional Clients or Eligible Counterparties of Hybridan LLP (all such persons together being referred to as "relevant persons"). This report must not be acted on or relied up on by persons in the UK who are not relevant persons.

Neither this report nor any copy of part thereof may be distributed in any other jurisdictions where its distribution may be restricted by law and persons into whose possession this report comes should inform themselves about, and observe any such restrictions. Distribution of this report in any such other jurisdictions may constitute a violation of UK or US securities law, or the law of any such other jurisdictions.

Investments in general involve some degree of risk, including the risk of capital loss. The services, securities and investments discussed in this document may not be available to or suitable for all investors. Investors should make their own investment decisions based upon their own financial objectives and financial resources and, if in any doubt, should seek advice from an investment advisor. Past performance is not necessarily a guide to future performance and an investor may not get back the amount originally invested. Where investment is made in currencies other than the investor?s base currency, movements in exchange rates will have an effect on the value, either favourable or unfavourable. Levels and bases for taxation may change. When Hybridan LLP comments on AIM or PLUS Markets shares investors should be aware that because the rules for those markets are less demanding than the Official List of the London Stock Exchange the risks are higher. Furthermore, the marketability of these shares is often restricted.

Hybridan LLP and/or its associated companies may from time-to-time provide investment advice or other services to, or solicit such business from, any of the companies referred to in this document. Accordingly, information may be available to Hybridan LLP that is not reflected in this material and Hybridan LLP may have acted upon or used the information prior to or immediately following its publication. In addition, Hybridan LLP, the partners, directors and employees thereof and/or any connected persons may have an interest in the securities, warrants, futures, options, derivatives or other financial instrument of any of the companies referred to in this document and may from time-to-time add or dispose of such interests. Neither the whole nor any part of this material may be duplicated in any form or by any means. Neither should any of this material be redistributed or disclosed to anyone without the prior consent of Hybridan LLP. Hybridan LLP is Authorised and Regulated by the Financial Services Authority and is a member of the London Stock Exchange.


Hybridan LLP
29 Throgmorton Street, London EC2N 2AT

If you would like to receive other research reports from Hybridan, or would like to unsubscribe, please e- mail research@hybridan.com, title e-mail "research reports" or "unsubscribe me" Hybridan LLP is authorised and regulated by the Financial Services Authority Member of the London Stock Exchange
---
---

Plant Health Care plc is a provider of natural, yield enhancing plant products to the agricultural and horticultural industries. The Company's products are focused at the agriculture industry, through supply and distribution agreements with agrichemical industry partners. It develops its natural technologies. It also develops partnerships with agrichemical and seed companies and work with them to make sales for crops grown on acreage via their sales channels. It offers biologically based products for field crops, such as corn, soybeans, cotton, rice, and tobacco, as well as other crops, such as fruits, vegetables and citrus. Harpin Proteins are produced in nature by certain bacterial plant pathogens. Myconate consists of biologically isoflavone formononetin. During the year ended December 31, 2011, it had developed six Harpin product candidates. In January 2011, it sold its the United Sates retail and landscape business. It generates revenue from the sale of agricultural products. more »

Surgical Innovations Group plc is a holding company. The Company's principal activities include design, development and manufacture of devices for use in minimally invasive surgery (MIS) and industrial markets. Surgical devices are targeted at the operating theatre environment in public and private hospitals. The Company's segments include: SI Brand, OEM and Industrial. The principal activities of the SI Brand are the research, development, manufacture and distribution of SI branded minimally invasive devices. The principal activities of the OEM are the research, development, manufacture and distribution of minimally invasive devices for third party medical device companies through either own label or co-branding. The principal activities of the industrial segment are the research, development, manufacture and sale of minimally invasive technology products for industrial application. more »

Baobab Resources plc (Baobab) is a United Kingdom-based company. During the fiscal year ended June 30, 2010 (fiscal 2010), the principal activity of the Company was the investigation and analysis of geological opportunities in Mozambique. The Company's projects include the Tete iron ore project, the Mundonguara copper/gold/nickel project and the Changara project. The Tete project is located immediately north of the Zambezi River and the Provincial capital of Tete. The Tete project consists of three exploration covering an area of approximately 632 square kilometers. The Changara project consists of four exploration licenses covering an area of 525 square kilometers, which is located approximately 100 kilometers southwest of the Tete. As of June 30, 2010, the Company held 100% interest in Maputo Minerals Limited, which owns 50% interest in Capitol Resources Lda. Capitol Resources Lda holds a 100% interest in 12 Mozambique prospecting licenses. more »