Hybridan Small Cap Wrap: Cluff, Nickel, Amur, Angel Biotech, Datum International and Ceres Power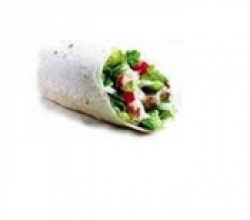 This week: Cluff glisters, the nickel price is Russh'n ahead for Amur, contracts are a win win for Angel Biotech and Datum International, but delays hold up Ceres Power 
Amur Minerals Corp (LON:AMC) Corporation (AMC 6.62p/ £13.96m)*
The Company announced its interim numbers on 30 September along with a résumé of its progress over the last six months or so. The highlights included the discovery of the two significant new drill targets that could expand the resource at Kun-Manie and also the extension to the exploration licence through to 2012. The cutting of administration costs along with an inflow of funds from a share placing, a sale post the half year end of its illiquid investment in Grafton for $363,000 and an aggressive pursuit of VAT refunds has allowed Amur to embark on a field campaign, that has already borne fruit. 
The upward share price performance has resulted in additional payments being payable under the performance contract entered into with the cornerstone investor that participated in the fund raise in the summer. With the nickel price now at c. $23,500/t (approximately $10.50/lb) increasing the value of its historic resource base and news expected soon on the issue of a mining licence, investors should not be surprised at the recent market interest shown in the Company, as demonstrated by the increase in the daily volume of shares traded.
Angel Biotech (ABH.PL 0.21p / £4.41m) 
Aim listed biopharmaceutical contract manufacturer yesterday announced the signing of a consultancy contract with Materia Medica Holding, a leading pharmaceutical company in Russia.  The contract, valued at circa £100,000, is for regulatory consultancy and brings to a total of 5 contracts for regulatory support signed with Materia Medica. At these prices, and given that most of 2010 budgeted business has been signed and a large proportion of the business budgeted for 2011, Angel is well worth a punt. 
Ceres Power Hldgs (LON:CWR) Holdings (CWR 70.75 pence / £60.97m) 
The listed alternative energy company announced its preliminary results for the year ended 30 June 2010. Ceres is focused on the delivery of its core residential Combined Heat and Power (CHP) programmes, with British Gas continuing to be the Company's main target customer. The timeline for commercialisation of the product has however faced a setback as a result of product reliability issues that have required hardware and software modifications. As a result, the Company's loss for the year increased to £11.7m (2009: loss of £8m), which is also partly due to increased investments in people and facilities. The balance sheet did however demonstrate an improvement to £40.6m (2009: £21.4m), largely through a fund raise.
Ceres expects initial sales of CHP to occur in mid-2012, and expects to ramp up volume soon after. In anticipation of this, it has made significant progress in developing the CHP product to meet British Gas specification requirements, whilst building a manufacturing fuel cell capability to help the volume launch. Ceres has also raised £30m (in December 2009) which is also to be used to facilitate volume sales. Although the timeline for introduction of the CHP has suffered something of a setback, the preparations being made, and the continued support of British Gas, renews our belief that Ceres is one hot stock. 
Clean Air Power (LON:CAP) (CAP 13p/£9.62m)
Clean Air Power, which develops and commercialises Dual-Fuel technologies for heavy vehicles, announced its results for the 6 months to 30 June 2010. Revenue for the period fell to £2.3m (2009: £3.3m), whilst losses after tax increased by 20 per cent to £1.2m. This was mainly as a result of a reduction in demand from a US government defence contractor; though a slight improvement in the gross profit margin to 56 per cent (2009: 53 per cent) is due to the increased weighting of the component and emissions business. A £2.25m fundraise was completed in September 2010. T he cash position in the period to June 30th fell to £1.3m from £2.9m.
The Company made a number of important developments during the period including a supply and developments agreement with Volvo Powertrain, a concept development with Volvo Bus Corporation and a concept development with Navistar. The first of these represents an interfaced vehicle solution dual fuel system which is designed to reduce emissions and fuel costs, and testing will commence later in 2010. The Navistar deal is intended to develop an engine to achieve the US Environmental Protection Agency emissions standard, with a Concept Ready Phase expected to be obtained by Q4 2010. Whilst the Components division of the Company (which manufactures and supplies components used in the Company's Dual Fuel technology) faced a decline in sales due to reduced demand from a US government contractor (as mentioned above), which brought revenue down to £1.12m (2009: £1.65m), the Emissions Reduction Division that provides solutions to stationery diesel engines won an order to supply Catalytic Converters to Emissions Solutions Inc. These positive developments during the period should help the Company power ahead in the second half of the year. 
Cluff Gold Plc (LON:CLF) (CLF 111.5p / £136.88m)
The West African focused gold mining group announced its interim results for the 6 months to 30 June 2010. The Company made profit after tax of $6m (2009: loss of $29.5m), whilst EBITDA totalled $18.4m (2009: loss of $1.5m). Such performance helped improve the Company's balance sheet position to a healthy $8.1m (2009: $2.3m). Much of these improvements have come about as a result of strengthening operating activities, with first half gold production now breaching the 50,000 ounce mark- the combined output of the Company's Kalsaka and Angovia Gold Mines. While these 2 mines continue to unfold and remain the main contributors to Cluff's performance, activities at Baomahun are of great interest, with exploration activities thus far resulting in inferred resource estimates of 1,030,000 ounces. Results from the bank feasibility survey of Baomahun should surface in 2011.
Cyprotex (LON:CRX) (CRX 4.88p/£10.90m)
Cyprotex's push into the toxicology marketplace has continued with the announcement of the official opening of their new toxicology facility at their Macclesfield headquarters. The additional laboratory space houses a Thermo Scientific Cellomics ArrayScan® VTI High Content Screening Reader – the very latest technology in multi-parametric automated fluorescent imaging and cellular analysis – considered to be a breakthrough in in vitro toxicity testing.  This facility will allow the Company to continue to improve its technologies, product capabilities and customer services.  With drug toxicity reported as being responsible for around 30 percent of all drug failures in preclinical and clinical assessments, it is no surprise that this area is receiving increased attention from pharmaceutical companies. 
Datong Plc (LON:DTE) (DTE 40.5p/£5.6m)
Datong issued a trading update at the time of its AGM on 30 September in which it stated that "recovery continued in line with management expectations, culminating in the Group delivering a substantial improvement in trading on last year. Strong progress has been made in all geographic territories resulting in record levels of order intake and sales revenue for the 12 months to 30 September 2010." This very positive statement was accompanied by the Board's expectation of both Group expansion and continued profitable growth. One to watch, definitely.
Datum International (DATP.PL 10p/£5.09m)
Last week PLUS quoted software Company Datum announced a new contract with the Association of Chartered Certified Accountants valued at £325,000 over the course of 12 months. Datum will supply an intelligent document capture and management solution to help the ACCA manage member based information within the customer services group.
David Hornsby, Chief Execs said: "…This deal demonstrates the technical excellence of our subsidiary Root 3 and is clear validation of the rationale for the acquisition of Root3 in March 2010 and it is encouraging to see the early fruits of this transaction."
We believe that the company will be looking for more acquisitions; either complementary technology or a business with stable and recurring revenues. Despite a preponderance of clients in the public sectors, such as hospitals and county councils, Datum should benefit from cost cutting since its products work on a localised level and are cost saving. We look forward to the Company reporting ongoing profitability and good results.
Encore Oil (LON:EO.) (EO. 135p/£392m) 
EnCore, who seems to be drilling faster than we can write, has announced very encouraging results from the second side-track of well 210/29a-4Y on the Cladhan discovery.
Special Offer: Invest like Buffett, Slater and Greenblatt. Click here for details »
Initial results indicate a 258 feet gross hydrocarbon reservoir with 108 feet net pay.  The well was drilled to a depth of 11,530 feet.  The next steps involve wireline logging, downhole sampling and pressure measurements to confirm the LWD data as well as further analysis to determine the next drilling location for when a rig becomes available sometime over the next five months.
Focus Solutions Group (LON:FSG) (FSG 76p / £22.61m)
AIM listed leading provider of multi-channel distribution software to the global financial services industry was yesterday up more than 40 per cent as it announced that it had won a new contract with a major global bank. The contract is worth approximately £10m and in addition, Focus Solutions anticipates that the contract will be worth up to an additional £10m over the following five years from annual support and maintenance fees, transaction fees, and additional implementation services. The Bank has selected Focus Solutions 360° multi-channel distribution to provide a single platform to support every customer engagement for financial advice made through the Bank's branches, call centres and on the internet. The solution will support over 1,000 advisers and administrators, as well as providing a 'direct to consumer' channel for 5 million account holders.  The Bank is expecting to improve customer service by enabling a seamless interaction across all its advised and direct channels as well as providing an online portal through which its customers can purchase products online. In addition by implementing a single platform, the Bank is aiming to gain a single view of the customer, enabling it to understand the overall value and risk of that individual. Richard Stevenson, CEO of Focus Solutions, said: "Following our recent contract extension with HSBC Hldgs (LON:HSBA), we are delighted to be working with yet another major global bank to help realise their vision of a truly customer centric, multi-channel distribution solution."  
Immupharma (LON:IMM) (IMM 81.25p/£65.89m)
The Company announced on 30 September its half year numbers showing an expected operating loss of approximately £2.5m versus an operating profit in the first half last year of just over £13.7m. This reflects the nature of milestone payment receipts from customers – with 2009 benefiting from the $30m payment by Cephalon Inc for the exclusive worldwide rights to Lupuzor. The Company continues the advancement of its other programmes including the Phase IIa study in patients of 1PP-204106, the promising new anti-cancer compound, along with three other earlier stage programmes in pre-clinical development for inflammatory disorders, moderate to severe pain and serious hospital infections. With the next announcements expected to be on the preliminary results of the Phase IIb trial for Lupuzor and the Phase IIa study of 1PP-204106, the next six months could be a very exciting period for the Company.
SeaEnergy (LON:SEA) (SEA 22.75p/£15.72m) 
AIM listed offshore wind company announced results for the 6 months to 30 June 2010. Losses from continuing operations for the period, after tax, came in at £4.2m (2009: £2.5m), whilst cash levels fell to £1m (2009: £2.8m), though loans and borrowing fell by £0.5m to £1.5m. SeaEnergy has experienced a number of positive key events over the last year, in particular, the intention to dispose of all, or part, of its 80 per cent stake in SeaEnergy Renewables Limited (SERL) which signaled a bold restructuring initiative. Whilst the sale of the division has remained a focus, the Company has continued to make progress within the division, with continued support from The Crown Estate in the development of the Inch Cape Project. The refocused business will seek to provide long-term services and support to the offshore wind industry through the Marine Services business component.
Other operational highlights for SeaEnergy include the signing of two important agreements for the Marine Services business (a letter of intent with Ulstein for the X-Bow vessel design and an exclusivity agreement with Ampelmann for their bridging system), significant work having been completed at the Beatrice Offshore Wind Farm (with Geotechnical work set to commence shortly, and the Landsdowne Oil and Gas interest (SeaEnergy holds 32.95 per cent interest) successfully securing two year extensions to three of its Irish Licences.
An extension of loan facilities demonstrated a degree of positive sentiment in the Company last week, a loan facility made available by LC Capital Master Fund has been increased back to £3.8m, with LC taking security in the form of a share pledge over SeaEnergy's shares in SERL. The extension is to the date of 31 December 2010 or completion of the SERL process, whichever the sooner. Whilst the Company faces a number of uncertainties, this extension  offers some comforting news.
Shanta Gold (LON:SHG) Limited (SHG 29.25p/£52.29m)
Shanta have raised approximately $20m with the placing of just over 51 million new shares at 25p per share. As part of this placing, the cornerstone investor Export Holdings Limited (in which the non-executive director Ketan Patel has a 50 percent interest) acquired just under 6.4m shares taking its holding to 27m shares, representing 15.15 percent of the Company.
The Company has also announced a joint venture option agreement with the Saza Village Council to enable Shanta to evaluate (and if economic) develop a plant for the re-treatment of around 500,000 tonnes of tailings left behind when the New Saza Mine closed in 1956. The tailings dump is 7km from the New Luika Gold Mine - construction of which is due to begin in Q4 2010. If the tailings do turn out to be economic, then they will be able to be hauled and treated at a low cost, producing additional profit for the proposed New Luika Mine whilst making a significant contribution to the welfare and quality of life of the Saza Village through the elimination of the current pollution caused by the dump eroding into nearby streams and Lake Rukwa. Such a result would definitely be a win-win for both the village and the Company.
Touch Group (LON:TOU) (TOU 1.75p / £2.83m)*
At its AGM last week, AIM listed international business-to-business publishing group's Executive Chairman, Vincent Isaacs, made the following statement: "We are putting every effort into building and developing our revenues. Reporting our progress for the first five months of our fiscal year in sales based revenue, we have achieved in excess of 35% over the same period last year.  However, this is not yet enough - we need a further increase to achieve profitability. Whilst the figures we are now achieving are sales based they are contracted orders; down the line they transfer into statutory revenue, which will reflect in our future Report and Accounts."
Mr Isaacs also drew attention to Touch's important capital asset in the form of a portfolio of branded medical journals which have been established over the years. Touch produces in total 62 journals, 44 of these have been produced for over three years. Taking just these 44, the average period that they have been in production is over six years.  The total "averaged" annual revenue figure for these 44 journals is in excess of £2.7m.  In addition, Touch is generating reprint revenue from these journals which this year alone will be in excess of £750,000. We keep watch for further updates on the Company's trading, certainly the worst is behind it, and it can look forward with renewed confidence. 
Transense Technologies Plc (LON:TRT) (TRT 4.38p/£5.78m)*
The Company reported its interim figures on 30 September showing that whilst advances have been and continue to be made, the lumpy nature of the underlying contracts make it very difficult to predict accurately short term progression. The Management had hoped to have been able to release details of orders from significant customers during the period, but as these have not yet been finalised, this news will have to wait. The second generation of the Translogik tyre data collection tool is almost complete, with potential customers awaiting the opportunity to put it through its paces and, along with the evaluation of the Company's TPMS by OTR and heavy truck operators continuing, it can surely only be a matter of time before Management will be able to announce the expected surge in the top line. The pressure is on the management, but we expect them to come through with flying colours.
Valirx Plc (LON:VAL) (VAL 0.36p / £1.26m)*
Last week AIM listed cancer therapeutics and diagnostics company announced its interim results for the six months ended 30 June 2010. Highlights included successfully continuing with the GeneICE preclinical development with the Eurostars grant, securing funding and a partnership agreement for ValiBio, raising an additional £500k through an equity placing, concluding sales and distribution licence agreements for the SELFCheck range of products and finalising the analytical validation of the HPV prototype kit and starting the clinical sample validation. Dr Satu Vainikka, Chief Executive, commented that: "The personalised medicine approach is increasingly required within the marketplace and we believe that ValiRx is well placed to deliver better and targeted therapeutics and diagnostics to more safely and effectively meet the needs of clinicians and cancer patients."
Administrative expenses for the six months were £336k (2009: £717k). This reduction in administrative costs resulted from a significant and sustained effort to reduce overhead and salary costs while maintaining R&D activity. The group reported a reduced loss after tax of £293k (2009: £681k), in line with the Board's expectation. Last week, ValiRx announced that it had entered into an agreement for the sale of its wholly-owned Belgium subsidiary ValiBio SA to Singapore Volition Pte. Limited for $1,000,000, of which $400k will be received in staged cash payments, with the balance in shares. As a result of the disposal of ValiBio, the group's operating costs have been substantially reduced and ValiRx is now a leaner business with the main focus on moving forward its anti-cancer therapeutics, which continue to show potential in pre-clinical studies to drive value. The Directors believe that the divestment of ValiBio together with grants from Eurostars and other incomes provide adequate working capital to take its therapeutics to the next stage of development.
The Company having disposed of ValiBio has two main divisions going forwards, as well as the retained ongoing value in ValiBio. The first is diagnostic test kits. ValiRx has a portfolio of ten retail products in the market. The latest new product, which checks for Chlamydia in about 10 minutes at home, is expected to be significantly cheaper to the consumer than existing products, and which is now available to consumers. We like the diversified risk profile of ValiRx; the second division is completely different and is a platform technology - GeneICE – which is funded by European grants and where ValiRx has two compounds in pre-clinical studies. We think now is a great time to invest in this exciting Company. ValiRx remains far from fully valued at these levels.
*A corporate client of Hybridan LLP
There's
value
in the stock market
but do you know where to look?
Get the most concise synopsis of everything that's been proven to work in value investing. If you like your stocks cheap you've found a treasure trove distilled to under 70 pages.
How to find ultimate Bargain Stocks with Ben Graham
How to spot Turnarounds and avoid Value Traps
From Graham to Greenblatt via Piotroski & Lakonishok
How to value stocks and set a margin of safety
Disclaimer:
This document should not be relied upon as being an impartial or objective assessment of the subject matter and is not deemed to be "independent research" for the purposes of the Financial Services Authority (FSA) rules. As a consequence the research (a) has not been prepared in accordance with legal requirements designed to promote the independence of investment research; and (b) is not subject to any prohibition on dealing ahead of the dissemination of investment research (although Hybridan does impose restrictions on personal account dealing in the run up to publishing research as set out in our Conflicts of Interest Policy).

The individuals who prepared this document may be involved in providing other financial services to the company or companies referenced in this document or to other companies who might be said to be competitors of the company or companies referenced in this document. As a result both Hybridan LLP and the individual partners and/or employees who prepared this document may have responsibilities that conflict with the interests of the persons who receive this document.

This document has been issued by Hybridan LLP for information purposes only and should not be construed in any circumstances as an offer to sell or solicitation of any offer to buy any security or other financial instrument, nor shall it, or the fact of its distribution, form the basis of, or be relied upon in connection with, any contract relating to such action. This document has no regard for the specific investment objectives, financial situation or needs of any specific entity. Hybridan LLP and/or connected persons may, from time to time, have positions in, make a market in and/or effect transactions in any investment or related investment mentioned herein and may provide financial services to the issuers of such investments. The information contained herein is based on materials and sources that we believe to be reliable, however, Hybridan LLP makes no representation or warranty, either express or implied, in relation to the accuracy, completeness or reliability of the information contained herein. Opinions expressed are our current opinions as of the date appearing on this material only. Any opinions expressed are subject to change without notice and Hybridan LLP is under no obligation to update the information contained herein. None of Hybridan LLP, its affiliates or employees shall have any liability whatsoever for any indirect or consequential loss or damage arising from any use of this document.

In the UK, this report is directed at and is for distribution only to persons who (i) fall within Article 19(1) (persons who have professional experience in matters relating to investments) or Article 49(2) (a) to (d) (high net worth companies, unincorporated associations, etc) of the Financial Services and Markets Act 2000 (Financial Promotions) Order 2005 (as amended) or (ii) are Professional Clients or Eligible Counterparties of Hybridan LLP (all such persons together being referred to as "relevant persons"). This report must not be acted on or relied up on by persons in the UK who are not relevant persons.

Neither this report nor any copy of part thereof may be distributed in any other jurisdictions where its distribution may be restricted by law and persons into whose possession this report comes should inform themselves about, and observe any such restrictions. Distribution of this report in any such other jurisdictions may constitute a violation of UK or US securities law, or the law of any such other jurisdictions.

Investments in general involve some degree of risk, including the risk of capital loss. The services, securities and investments discussed in this document may not be available to or suitable for all investors. Investors should make their own investment decisions based upon their own financial objectives and financial resources and, if in any doubt, should seek advice from an investment advisor. Past performance is not necessarily a guide to future performance and an investor may not get back the amount originally invested. Where investment is made in currencies other than the investor?s base currency, movements in exchange rates will have an effect on the value, either favourable or unfavourable. Levels and bases for taxation may change. When Hybridan LLP comments on AIM or PLUS Markets shares investors should be aware that because the rules for those markets are less demanding than the Official List of the London Stock Exchange the risks are higher. Furthermore, the marketability of these shares is often restricted.

Hybridan LLP and/or its associated companies may from time-to-time provide investment advice or other services to, or solicit such business from, any of the companies referred to in this document. Accordingly, information may be available to Hybridan LLP that is not reflected in this material and Hybridan LLP may have acted upon or used the information prior to or immediately following its publication. In addition, Hybridan LLP, the partners, directors and employees thereof and/or any connected persons may have an interest in the securities, warrants, futures, options, derivatives or other financial instrument of any of the companies referred to in this document and may from time-to-time add or dispose of such interests. Neither the whole nor any part of this material may be duplicated in any form or by any means. Neither should any of this material be redistributed or disclosed to anyone without the prior consent of Hybridan LLP. Hybridan LLP is Authorised and Regulated by the Financial Services Authority and is a member of the London Stock Exchange.


Hybridan LLP
29 Throgmorton Street, London EC2N 2AT

If you would like to receive other research reports from Hybridan, or would like to unsubscribe, please e- mail research@hybridan.com, title e-mail "research reports" or "unsubscribe me" Hybridan LLP is authorised and regulated by the Financial Services Authority Member of the London Stock Exchange
---
---

Transense Technologies plc is a United Kingdom-based company. The Company is a technology transfer company that develops surface acoustic wave (SAW), wireless, battery-less, sensor systems for the automotive industry. It is also engaged in the development of non contact, battery-less sensors and their electronic interrogation systems for measuring pressure, temperature and torque in automotive applications and extending non automotive, industrial applications with regards the electronic interrogation. The Company's segment is SAW technology, which is used to measure temperature, pressure and torque. Their applications include Tyre Pressure Monitoring Systems (TPMS) and torque systems for Electrical Power Assisted Steering (EPAS) and driveline management. During the year ended April 30, 2009, the Company acquired Translogik Limited. In September 2011, the Company formed a IntelliSAW, a trading division. more »

HSBC Holdings plc is a banking and financial services organization. It serves around 89 million customers through four global businesses: Retail Banking and Wealth Management, Commercial Banking, Global Banking and Markets, and Global Private Banking. Its network covers 85 countries and territories in six geographical regions: Europe, Hong Kong, Rest of Asia-Pacific, Middle East and North Africa, North America and Latin America. On March 31, 2013, Enstar Group Ltd's subsidiary completed the acquisition from Household Insurance Group Holding Company of HSBC Insurance Company of Delaware and Household Life Insurance Company of Delaware, as well as its three subsidiary insurers. more »

Ceres Power Holdings Plc is a developer of decentralized energy products. The Company is engaged in the development and commercial exploitation of microgeneration products based on the Company's solid oxide fuel cell (SOFC) technology. Ceres Power has developed a manufacturable technology platform: the fuel cell module (FCM), using its SOFC technology and operating on mains natural gas or packaged fuels, such as liquefied petroleum gas (LPG). The Ceres fuel cell module provides a platform for the development of a range of related products for applications, including Combined Heat and Power (CHP) products for boiler replacement in private residential and social housing segments, as well as installation in new homes, operating on mains natural gas or packaged fuels, and portable products providing back-up power and prime power, as alternatives to generators and batteries, operating on packaged fuels including LPG, propane and butane. more »