Hybridan Small Cap Wrap: Green Compliance exhibits growth, a new strategy for Stratex and new penetration for Corero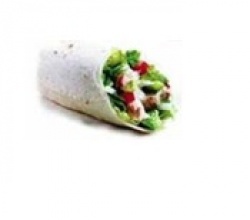 A sign of the times?...a drop in the FTSE 100 last week of 130 points, together with a 30 point drop in the AIM All Share, was a sound reflection of the news releases for last week- there was news that UK retail sales fell some 1.4 per cent in May (compared to a 1.1 per cent rise in April) and the Greek debt crisis has taken centre stage once again. Early this week, the UK Government announced that public sector net borrowing fell during May, but borrowing for the year to date is still slightly ahead and there looks to be uncertainty around when spending cuts are likely to impact. Looking ahead, the focus on Greece looks set to continue with further bail-out money being sought from the EU and IMF and private investors are falling under pressure to extend their loans.  
Atlantic Coal (LON:ATC) (ATC 35.5p / £125.98m)                   
Atlantic Coal, an open cast coal production and processing company with its primary asset at the Stockton Colliery, Pennsylvania, USA announces the appointment of Barney Corrigan to its management team as Project Development Officer. Mr Corrigan has 30 years experience in the resource industry, specialising in all aspects of minerals and waste planning. He will assist in the identification, evaluation, acquisition and development of coal sites both in the USA and potentially the UK, to increase the Company's project portfolio, resource base and production profile. He has experience of planning feasibility studies for surface mine sites, the preparation and submission of planning applications and environmental assessments and project management of the whole planning application process.
Blue Star Capital (LON:BLU) (BLU 3.52p / £5.30m)  
The AIM listed investment Company focused on the Homeland Security sector this week announced the acquisition of one of its investee companies, Zimiti Limited, by AIM listed Digital Barriers. The Company's fully diluted holding in Zimiti of 26 per cent. is valued at £721,000 in its interim accounts to 31 March 2011 and this value will continue to be carried until the various earn out criteria are achieved and recognised. The initial cash consideration to the Company will be approximately £250,000 and this will be used to progress the Company's investment strategy.   
Corero (LON:CORO) (CORO 36.75p / £17.53m)     
Corero, the provider of software solutions to the banking and securities and education markets, announced the release of a new product to its line up in the form of the DDoS Defence System, which has been created to detect and block network-layer and application-layer cyber-attacks, network layer and application-layer DDoS attacks can quickly exhaust local server resources and go undetected by conventional DDoS detection solutions- Corero's product (it believes) is unique in being able to provide a solution for both types of attack, which are increasingly common, thereby helping businesses and other types of user to minimise revenue and business disruption. One form of attack may take the form of bombarding a computer with communications requests such that it cannot respond to legitimate requests and rendering the computer effectively useless. This form of attack is very much on the increase and Corero's solution, which is made of a hardware and software component, is a solution that is quickly installed and provides the market with a new type of solution. Such product and technological development demonstrates the key efforts being made to offer a comprehensive range of defence solutions which evolve with current trends in the IT security space.
DP Poland (LON:DPP) (DPP 82p / £16.22m)
Domino's Pizza in Poland has opened its second store in central Warsaw. Located on a major street that runs through the centre of the city, the store has a densely populated delivery area. The store features a 'pizza theatre' window in the customer area which allows customers to view their pizza being made. The store roll-out programme is gathering pace with the third store nearly complete and construction about to commence on the fourth. The first store, opened at the end of February 2011, has just been awarded a five-star rating from the international franchisor which Peter Shaw, CEO, says is "an outstanding result". An online ordering system was activated at the end of April and already accounts for five -ten per cent of sales, without any active promotion of the facility.
Frontier Mining (LON:FML) (FML 3.88p / £72.11m)
Frontier Mining Ltd, the gold and copper exploration and development company focused on Kazakhstan and Russia, has announced that it has closed a copper off-take agreement along with associated funding with Red Kite Mine Finance. The off-take agreement is for four years from commencement of production and the funding is for $10m of which $5m has already been received. The additional amount is conditional on certain conditions being met, which the Company is confident of achieving. Erlan Sagadiev, CEO, said: "this is a further step in the advancement of the Benkala project. We welcome Red Kite's involvement and funding in the project and this news further ensures that we will proceed to plan." Frontier has a 100 per cent interest in the Benkala copper mine, currently under development with initial production planned in 2011. A CPR completed by Wardell Armstrong International in June 2010, estimated the oxide section of the Benkala project, which represents development of only ten per cent of the total resource at Benkala, to have a NPV of $190m, based on 0.5 per cent diluted copper grade, 63 per cent recovery and 185,000 tons of contained metal at a $6,000 per tonne copper price.
Green Compliance (LON:GCO) (GCO 1.32p / £24.11m)          
Green Compliance, a leading provider of compliance-related business support services, announced results for the 12 months to 31 March 2011. Revenues were substantially higher for the period at £18.2m (2010: £547,000), whilst the Company was also able to make an adjusted profit during the period of £1.6m (2010: loss of £1.24m). Interestingly, the period was dominated by a large number of acquisitions (11 in all, with 3 in the area of water, 3 in the area of pest control and 5 in that of fire protection), and the Company is continuing to restructure and integrate its acquisitions going forward. John Prowse, Chief Executive Officer of Green Compliance, said: "…The demand for our services is strong. Our three markets of water hygiene, pest control and fire protection in the UK are all sectors which provide significant opportunity for organic and acquisition led growth due to the continued regulatory framework requirements and relative fragmented nature of the markets within which we operate".
With £3.7m of net debt, Green Compliance has also received approval for a new £7.5m revolving credit facility with HSBC, creating additional headroom of up to £2.5m over existing facilities to support further growth- the Company looks well funded to take advantage of the acquisition opportunities it speaks of.  
Herencia Resources (LON:HER) (HER 2.50p / £31.50m)      
The Northern Chilean miner has reported final results from the Doris drill programme which include 1.7 metres at 2.49 percent copper and 49 g/t silver and 2.05 metres at 1.78 percent copper and 226 g/t silver.  A total of ten diamond drill holes have been completed with seven out of ten successfully intersecting copper and silver mineralisation.  The results will be incorporated and evaluated into a larger Doris/La Rosa model.  Herencia is now focusing on the Patricia feasibility study and the ongoing drilling programme.
Modern Water (LON:MWG) (MWG 48p / £28.56m)       
Modern Water, the owner of leading water technologies for the production of fresh water and monitoring of water quality, this week announced that it had been awarded a contract to build and operate a desalination plant by Oman's Public Authority for Electricity and Water. The contract, which was won in a competitive process, is worth £500,000 to the Company. The plant will likely be the first fully commercial application of forward osmosis which lies at the heart of the Company's patented process and has been shown to achieve significant cost savings, use less energy and to be more reliable than conventional methods, particularly when operating in challenging conditions.
Patsystems (LON:PTS) (PTS 22.25p / £41.55m)
The AIM listed company that delivers tailored solutions to enhance derivatives trading performance and trade processing, announced a new agreement for software licences with Phillip Securities Japan, a securities brokerage firm based in Tokyo. Patsystems develops software for a wide range of securities based utilities, but focuses its key operations on the delivery of trading systems and risk management solutions through software and related infrastructure. The Company works with some of the largest names is the industry and has noted sizeable growth in demand from the developing markets, with particular interest from the Asia Pacific region. The agreement will allow facilitate Phillip's retail brokerage and execution business on the Osaka Securities Exchange, with Patsystems more specifically providing low-latency connectivity and licenses for Patsystems' J-Trader and Pro-Mark, together with a complete back-up system. This demonstrates the continued market penetration in the Asia Pacific region, which continues to be a significant revenue and profit generator for the Company.
Plethora Solutions (LON:PLE) Holdings (PLE 7.88p / £5.18m)    *
AIM listed UK-based speciality pharmaceutical company yesterday announced that its subsidiary The Urology Company Limited has entered into an agreement with BioClin B.V. to become the UK exclusive distributor of the Multi-Gyn and Multi-Mam product ranges. Four of the Multi-Gyn and Multi-Mam products are available in the UK today. These products have been available since 2005 under the brand name Bio-Fem and have significant UK retail sales. The products are available over the counter without a prescription from the country's leading retail pharmacies and consumer healthcare companies. Multi-Gyn is a range of intimate care products, designed to treat and prevent the recurrence of a number of female health conditions. At present there are seven products in the Multi-Gyn range. Multi-Mam is a range of products designed to prevent and treat discomfort before and during breastfeeding through total nipple care. The Urology Company will act as the UK exclusive distributor and will retain the product names and rebrand the products to their international identities: Multi-Gyn and Multi-Mam. The Urology Company intends to roll out the entire product range in the United Kingdom and ensure a national retail distribution.
Recently, the Urology Company significantly strengthened its UK sales and marketing infrastructure and indicated that it intends to expand its product portfolio to exploit this resource. The Urology Company intends to expand the UK retail distribution of the BioClin products through listings in a number of major UK retail pharmacies, and healthcare chains. The Urology Company believes that the Multi-Gyn products are highly complementary to its existing Hyalofemme and hI-Cran products and the Multi-Mam range is complementary to Dianatal.
As a new and exclusive distributor, we expect The Urology Company to retain and grow sales of this existing franchise, whilst expanding total revenue through launch of the remaining product line up. The Urology Company has delivered a steady stream of positive news flow in recent weeks adding to its impressive rate of product launches over the past 17 months into the UK and Europe. Recent announcements demonstrate management's ability to build the business through enhanced sales and distribution and the exploitation of its existing product line up. 
In order to support its current product line up and new additions to the portfolio, Plethora recently reinforced its sales capability through the signing of a deal with North-51 for a contract sales force. The agreement with North-51 provides Plethora with geographic coverage throughout the UK for the distribution of its urology, gynaecology and sexual health products. We also recently saw the launch of Hyalofemme onto the UK market as an over-the-counter product at the start of 2011. On 15 April 2001, Plethora announced the approval of Hyalofemme for reimbursement under the NHS.  Plethora is well funded and we believe will continue to provide good news flow in the short and medium term.
Provexis (LON:PXS) (PXS 1.8p / £21.54m)          
Special Offer: Invest like Buffett, Slater and Greenblatt. Click here for details »
Provexis, the life sciences business that discovers, develops and licences scientifically-proven functional food, medical food and dietary supplement technologies, this week announced its audited results for the year ended 31 March 2011. The chairman reported that the business had made substantial progress through the development of its long-term, global commercial agreement with DSM for their lead Fruitflow technology.  The Company also announced that it had entered into a conditional agreement to purchase SiS (Science in Sport) Limited for a consideration of £8m. SiS develops, manufactures and sells nutrition products for sports people. In addition to the synergies, the revenue generating, profitable nature of the new business will help the Company to achieve it strategic goal of adding a near term revenue stream to the longer term pipeline development bias. The acquisition is part funded by a £2.5m conditional placing announced alongside the results together with the £2.5m raised in 2010 via the company's Equity Financing Facility.    
Rambler Metals (LON:RMM) and Mining (RMM 35.75p / £44.08m)
Rambler Metals and Mining recently reported its financial results and operational highlights for the quarter ended 30 April 2011. The Company's focus is on bringing the Ming Copper-Gold Mine in Newfoundland and Labrador's Baie Verte Peninsula, Canada into full production. As of May 3, 2011, the Company raised CAD$15m (after expenses), which will be used to provide the working capital needed to substantiate production at the Ming Mine. In addition to receiving final permits from the Government of Newfoundland and Labrador for the Ming mine, continued exploration at this mine has resulted in the discovery of visible gold. Together with revenue being generated from the Nugget Pond Crown Pillar, the Company's own mineral property, the Group's performance over this period has been extremely positive.  During this quarter, the Company reported a net profit of $193,000, with cash resources (including short-term investments) at $2.4m at the quarter end, followed by an increase to $11.2m by June 20th 2011.
Reneuron (LON:RENE) Group (RENE 5.1p / £31.61m)
ReNeuron last week announced that it has signed a patent and know-how license agreement with Schepens Eye Research Institute, Boston, US, regarding the Company's ReN003 stem cell therapy programme focused on diseases of the retina.
Based on the successful results of this initial collaboration, the Company has, through this license agreement, secured the relevant intellectual property rights to develop and commercialise its hRPCs in the field of human retinal stem cell therapeutics. Subject to regulatory advice and the results of IND-enabling late pre-clinical studies, the ReN003 programme is expected to enter its clinical phase in approximately 18 months. Importantly, although retinitis pigmentosa is the initial target disease, the hRPCs developed in the programme will almost certainly be applicable as cell therapy candidates for other blindness-causing diseases, such as age-related macular degeneration and diabetic retinopathy.
Angel Biotech (LON:ABH) (ABH 0.3p/£8.19m)* is producing the stem cells used in ReNeuron's trials at its Edinburgh facility and has been ReNeuron's manufacturing partner for over three years and enjoys a strengthening relationship.
Sirius Minerals (LON:SXX) (SXX 6.88p / £70.99m)               
Sirius Minerals, the globally diversified potash development group with properties in the UK (North Yorkshire), the USA (North Dakota) and Australia (Queensland and Western Australia) has announced the approval by the North York Moors National Park Authority of the planning applications for the first two drill sites for the York Potash Project. A further three applications have been submitted. Chris Fraser, Managing Director and CEO of Sirius said: "we are extremely pleased to be moving forward with our drilling programme. We believe the York Potash Project is world-class and of significant importance to the United Kingdom. It is our intent to commence site preparation works and then drilling as soon as practicable."
Sunrise Resources (LON:SRES) (SRES 2.8p / £8.74m)
The diversified mineral exploration and development specialist announced that it has signed a drill contract for a second round of drilling at its Long Lake Gold project near Sudbury in Ontario, Canada. The drill programme is contracted to start on or before 4th July 2011. The drilling is to follow up on results of the Company's first drill programme announced earlier this year which included high-grade gold intersections. The Company has recently extended its option to acquire the Long Lake claim group located to the south-west of Sudbury. The mine had been closed in 1939 at which time it had produced 57,000oz gold from ore having an average grade of over 11g/t Au down to a depth of just 55m from surface.
Stratex (LON:STI) International (STI 8p / £23.87m)
Stratex International, in a joint venture with leading Turkish construction company, Avdeniz Group, announced a maiden assessment prepared in line with the guidelines of the JORC code for the Muratdere multi-metal porphyry copper-gold project in Western Turkey. The JORC-compliant resource, according to CEO Bob Foster, has considerably exceeded their expectations. It has demonstrated the potential for a substantial mineralized porphyry copper system containing multi-element credits of gold, silver, molybdenum, and rhenium. At the current metals prices, these add significantly to the potential value of the project. Since signing the joint venture agreement in November, the work development programme has resulted in the completion of 27 diamond drill holes for a total of 3,075 metres.
Metallurgical test work is currently being undertaken as these will determine the most appropriate way to recover the various metals. These are expected to take three months to complete. The Company will continue drilling to determine the "true lateral extent of the mineralisation and to enable it to upgrade and assign a substantial part of the resource to Indicated and even measured categories".
Surgical Innovations (LON:SUN) Group (SUN 10.12p / £39.97m)
Designer and manufacturer of innovative medical devices recently issued a trading update alongside its AGM statement. The Company continues to recognise demand for the portfolio of products it develops and in anticipation of future growth has continued to invest in manufacturing facilities and research and development capacity. Geographical growth of the business continues also, having signed a new distributor agreement in the South Africa region with a large health insurer together as well as the establishment of new markets for the SI Brand in New Zealand and Saudi Arabia. This is in addition to the continued expansion of the YellowPort Plus Resposable product in the US and Europe. This positive update follows the announcement last month of the Company's results for the year to 31 December 2010, in which a very healthy performance was noted- revenue increased 55 per cent to £7.045m (2009: £4.541m), pre-tax profit increased 487 per cent to £1.549m (2009: £264,000), net cash of £2.2m was generated from operating activities, with a basic earnings per share of 0.48p (2009: 0.14p). With all of the product development that is taking place, and key areas such as arthroscopy being considered, we imagine the Company will keep its eyes open for potential acquisition targets also.
TEG Group (TEG 12.25p / £9.34m)  
TEG, the AIM listed cutting edge green technology Company, which develops and operates organic composting and energy plants, this week announced a placing and open offer to raise up to £3.8m at 10 p per share, a 57 per cent. discount to the closing mid-market price at the time. The company reported that the contract to provide four IVC silo cage facilities to Greater Manchester Waste Authority has been the subject of delays and there are payments and retentions relating to the three facilities due to the Company that are now significantly overdue.  There is also now reconsideration by the Authority as to whether or not to proceed with the construction of the fourth site and this has a further impact on anticipated cash flow. In the circumstances, the Board concluded that it would be prudent to undertake the placing. When the retentions are released to the Company and other payments made, these sums will be used to fund the plant roll-out programme, accretive acquisitions and for general working capital purposes.
Touch Group (TOU 1.5p / £3.15m)*
AIM listed Touch yesterday announced the launch of touchhealthsciences.com, and a new journal called iHealth Connections. The launch took place at the Drug Information Association Annual Conference in Chicago yesterday. The theme of the Conference is Convergence of Science Medicine and Health. This initiative is one of the most important Touch has ever undertaken; it relates to treatment and medicine of the future which is both radical and uplifting. The new peer-reviewed journal, iHealth Connections, explores the opportunities and challenges in the rapidly emerging field of health sciences, where healthcare and life sciences connect. With touchhealthsciences.com you will have online access to Touch Briefings extensive health sciences portfolio, from drug discovery to clinical development and safety, and health outcomes. Good to see Touch Group launching this journal and online access, and since the fund raise earlier in the year, Touch can certainly look forward with renewed confidence.TOU.L
Valirx (LON:VAL) (VAL 0.66p / £6.89m)*
AIM listed life science Company with a focus on cancer diagnostics and therapeutics for personalised medicine today reported that it has made an important advance in the production method of GeneICE drug candidates.The new technique simplifies the construction of GeneICE molecules and by extension makes them cheaper to produce. Moreover, the new GeneICE molecule has the potential to deliver better biological activity than observed in the successful trials using earlier molecules.  The Board believes that as the new molecule is simpler in design, the remaining pre-clinical studies may be completed more efficiently and quickly than previously anticipated. The Board believes that the extra cost-saving that comes with the simplification of chemistry and a cleaner biological profile add further value to GeneICE and its attraction to potential licensees and partners. The new enhanced forms of GeneICE drug candidates and control molecules are currently undergoing efficacy and safety studies using model cancer and control systems. As a result of the cost saving in production of the therapeutic candidate created by ValiRx's new chemistry and the reduction in the cost of other technologies, the grant monies received by Eurostars for the GeneICE development programme are expected to last for a further nine months, enabling ValiRx to conserve its own cash resource, whilst furthering and enhancing its GeneICE development programme.  In essence what this is saying is that cost savings on the programme means that there is some cash left that can be put to use further out. Money was granted against an agreed and approved budget, but various items have cost less than all expected. The difference is to be applied to the GeneICE project. Despite ValiRx's favorable share price development we continue to believe that the Company's valuation does not fully appreciate its fully commercialised diagnostics business and progressing drug discovery programs.
Wasabi Energy (LON:WAS) (WAS 2p / £43.90m)
Wasabi Energy recently signed a licensing agreement with leading engineering, procurement, and construction  provider, FLSmidth, to lead efforts to reduce the emissions from the global cement and lime industries. The agreement  is expected to bring in substantial licensing and engineering revenues. In the first quarter of 2012, the Khairpur Kalina Cycle plant is expected to produce its first power.
Recently, Wasabi announced the signing of a term sheet to jointly develop, own and operate the Taufkirchen Geothermal Power Plant in Southern Germany. The Company will join an experienced consortium to develop a 4,500 KW geothermal Kalina Cycle power plant. This project is the first opportunity to build-own-and-operate a power plant with a Kalina Cycle licensee. Furthermore, this decision to develop this geothermal project as a Kalina Cycle power plant ensures the technology is positioned well to become technical solution of choice for the geothermal sector in Germany. The Company will earn a direct equity interest in the Taufkirchen project.
There's
value
in the stock market
but do you know where to look?
Get the most concise synopsis of everything that's been proven to work in value investing. If you like your stocks cheap you've found a treasure trove distilled to under 70 pages.
How to find ultimate Bargain Stocks with Ben Graham
How to spot Turnarounds and avoid Value Traps
From Graham to Greenblatt via Piotroski & Lakonishok
How to value stocks and set a margin of safety
Disclaimer:
This document should not be relied upon as being an impartial or objective assessment of the subject matter and is not deemed to be "independent research" for the purposes of the Financial Services Authority (FSA) rules. As a consequence the research (a) has not been prepared in accordance with legal requirements designed to promote the independence of investment research; and (b) is not subject to any prohibition on dealing ahead of the dissemination of investment research (although Hybridan does impose restrictions on personal account dealing in the run up to publishing research as set out in our Conflicts of Interest Policy).

The individuals who prepared this document may be involved in providing other financial services to the company or companies referenced in this document or to other companies who might be said to be competitors of the company or companies referenced in this document. As a result both Hybridan LLP and the individual partners and/or employees who prepared this document may have responsibilities that conflict with the interests of the persons who receive this document.

This document has been issued by Hybridan LLP for information purposes only and should not be construed in any circumstances as an offer to sell or solicitation of any offer to buy any security or other financial instrument, nor shall it, or the fact of its distribution, form the basis of, or be relied upon in connection with, any contract relating to such action. This document has no regard for the specific investment objectives, financial situation or needs of any specific entity. Hybridan LLP and/or connected persons may, from time to time, have positions in, make a market in and/or effect transactions in any investment or related investment mentioned herein and may provide financial services to the issuers of such investments. The information contained herein is based on materials and sources that we believe to be reliable, however, Hybridan LLP makes no representation or warranty, either express or implied, in relation to the accuracy, completeness or reliability of the information contained herein. Opinions expressed are our current opinions as of the date appearing on this material only. Any opinions expressed are subject to change without notice and Hybridan LLP is under no obligation to update the information contained herein. None of Hybridan LLP, its affiliates or employees shall have any liability whatsoever for any indirect or consequential loss or damage arising from any use of this document.

In the UK, this report is directed at and is for distribution only to persons who (i) fall within Article 19(1) (persons who have professional experience in matters relating to investments) or Article 49(2) (a) to (d) (high net worth companies, unincorporated associations, etc) of the Financial Services and Markets Act 2000 (Financial Promotions) Order 2005 (as amended) or (ii) are Professional Clients or Eligible Counterparties of Hybridan LLP (all such persons together being referred to as "relevant persons"). This report must not be acted on or relied up on by persons in the UK who are not relevant persons.

Neither this report nor any copy of part thereof may be distributed in any other jurisdictions where its distribution may be restricted by law and persons into whose possession this report comes should inform themselves about, and observe any such restrictions. Distribution of this report in any such other jurisdictions may constitute a violation of UK or US securities law, or the law of any such other jurisdictions.

Investments in general involve some degree of risk, including the risk of capital loss. The services, securities and investments discussed in this document may not be available to or suitable for all investors. Investors should make their own investment decisions based upon their own financial objectives and financial resources and, if in any doubt, should seek advice from an investment advisor. Past performance is not necessarily a guide to future performance and an investor may not get back the amount originally invested. Where investment is made in currencies other than the investor?s base currency, movements in exchange rates will have an effect on the value, either favourable or unfavourable. Levels and bases for taxation may change. When Hybridan LLP comments on AIM or PLUS Markets shares investors should be aware that because the rules for those markets are less demanding than the Official List of the London Stock Exchange the risks are higher. Furthermore, the marketability of these shares is often restricted.

Hybridan LLP and/or its associated companies may from time-to-time provide investment advice or other services to, or solicit such business from, any of the companies referred to in this document. Accordingly, information may be available to Hybridan LLP that is not reflected in this material and Hybridan LLP may have acted upon or used the information prior to or immediately following its publication. In addition, Hybridan LLP, the partners, directors and employees thereof and/or any connected persons may have an interest in the securities, warrants, futures, options, derivatives or other financial instrument of any of the companies referred to in this document and may from time-to-time add or dispose of such interests. Neither the whole nor any part of this material may be duplicated in any form or by any means. Neither should any of this material be redistributed or disclosed to anyone without the prior consent of Hybridan LLP. Hybridan LLP is Authorised and Regulated by the Financial Services Authority and is a member of the London Stock Exchange.


Hybridan LLP
29 Throgmorton Street, London EC2N 2AT

If you would like to receive other research reports from Hybridan, or would like to unsubscribe, please e- mail research@hybridan.com, title e-mail "research reports" or "unsubscribe me" Hybridan LLP is authorised and regulated by the Financial Services Authority Member of the London Stock Exchange
---
---

Provexis plc is a life sciences-driven company that discovers, develops and licenses technologies for the global functional food, medical food and dietary supplement sectors. Its technologies include Fruitflow, NSP#3G, isothiocyanate and blood glucose. Fruitflow is a heart-health technology. Fruitflow is a tomato extract, which inhibits platelet aggregation, a known cause of heart attack, stroke and venous thrombosis. NSP#3G is a technology for Crohn's disease. On June 1, 2010, it entered into an alliance with DSM Nutritional Products (DSM) to develop Fruitflow. It has 75% interest in a joint venture with the University of Liverpool, which owns the NSP#3G plantain extract for the treatment of inflammatory bowel disease. On June 17, 2011, the Company acquired SiS (Science in Sport) Limited (SiS), which manufactures and sells sports nutrition products. In May 2012, it opened a new manufacturing facility in Nelson, Lancashire for the Company's SiS sports nutrition business. more »

Modern Water plc is engaged in sourcing, developing and deploying technology-based solutions. The Company operates in two segments: membranes and monitoring. The Company through Modern Water Holdings Limited holds 70% interest in Modern Water Technologies LLC (MWT). On February 2, 2011, the Company acquired Cogent Environmental Limited, Sultan Scientific Limited and its nine other existing shareholders. In December 2011, it acquired the water quality division of Strategic Diagnostics Inc., including its Microtox toxicity testing technology, as well as a range of other toxicity products, including DeltaTox, QuickChek, RaPID Assay, EnSys, EnviroGard and Polymer Detect. In July 2011, the Company increased its interests in AguaCure ltd to 100% through the acquisition of the 46% interest held by others. more »

Blue Star Capital PLC is a United Kingdom-based company with a principal activity to invest in Homeland Security Industry based companies which have dual use products and applications (those inclusive of both defence and civilian markets), which include security & surveillance, explosives detection systems, surveillance, border & perimeter security systems, bio-terror: detection, diagnostics & treatment, training & simulation systems, access control/biometrics, people screening, cyber security & data security, container screening and emergency planning and integrated response systems. The Company also holds a small number of investments in investee companies in other sectors. The Company's geographical range is mainly United Kingdom companies but considers opportunities in the mainland Europe and will co-invest in larger deals. The Company focuses on late stage venture capital and early stage private equity including buy-outs or stakes in established companies. more »