Hybridan Small Cap Wrap: Joint Venture to Monitise APAC business, Nasstar on a cloud and Poptastic! Dave Cash launches on One Media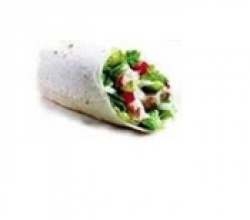 This week: Joint Venture to Monitise APAC business, Nasstar on a cloud and Poptastic! Dave Cash launches on One Media
African Eagle (LON:AFE) (AFE 11.8p/£48.1m)
African Eagle Resources, a mineral exploration and development company, has announced that it has executed a farm-in agreement with BrightStar Resources Ltd (BUT) over the Company's Miyabi Gold Project in Tanzania, under the terms of which BUT will expend $3m in 30 months to earn 50 per cent. A minimum expenditure of $1m is required of BrightStar within the first 12 months. BrightStar can actually earn 75 per cent by sole funding and completing a feasibility study.
Angel Biotech (LON:ABH) (ABH 0.36p / £9.77m)*
AIM listed Angel last week commented on the announcement in the press regarding an ongoing European legal case concerning the patentability of human embryonic stem cells. A legal opinion has been given by the advocate-general of the European Court of Justice (ECJ) that patent claims involving human embryonic stem cells should not be allowed. The ECJ is due to decide over the coming months whether to uphold this legal opinion in their ruling on the case. Angel wishes to state that the majority of work currently ongoing at Angel, and the work that the Company is seeking to secure in the future, is based on the use of adult stem cells. Also many of the programs are autologous in nature where the patients' own cells are used for the clinical procedure. Neither of these technologies is affected by the EU opinion. Dr Paul Harper, Chairman of Angel, said: "We believe that the significant market opportunity for the cell therapy services we offer will be derived in North America and this will not be affected by this ruling." Angel recently secured a fifteen year lease, with an option to break after five years, on a GMP manufacturing facility in Cramlington, near Newcastle upon Tyne. The facility, which the Company knows well, will increase Angel's manufacturing capacity approximately five-fold when re-commissioned and will be unaffected by the issues discussed in the ongoing debate surrounding human embryonic stem cells in Europe. The Board expects the facility to be operational before the end of 2011. The market looks forward to further comment on how Angel progresses as it adds the extra capacity it needs.
Anglesey Mining (LON:AYM) (AYM 79.5p/£125.74m)
Iron ore miner Anglesey announced that its 33 per cent owned associate Labrador Mines has completed an equity raise of C$110m. Labrador Mines is a project in Schefferville, Quebec and is involved in the development of twenty direct shipping ore deposits in western Labrador and north-eastern Quebec. The substantial amount raised will be used for upgrades to and expansion of the Silver Yards plant, for payments under the recently announced rail transportation agreements, for exploration and development of mineral projects, and for general corporate and working capital purposes. Labrador Mines also announced an agreement with Western Labrador Rail Services to operate the newly constructed six kilometer railway which connects LIM's Silver Yards processing facility in western Labrador to the main Schefferville to Emeril Junction rail line. WLRS will also provide, operate and maintain up to five SD 40-3 locomotives which will be used to haul LIM's iron ore from Silver Yards, over Tshiuetin Rail Transportation's privately owned railway, to Emeril Junction. Both pieces of news demonstrate the sound progress being made, which could generate significant value for Anglesey.
Atlantic Coal (LON:ATC) (ATC 0.66p/£25.73m)
Atlantic Coal, the open cast coal production and processing company with activities in Pennsylvania, USA, has ordered a second Liebherr R9250 19-yard bucket hydraulic excavator at a cost of $3.75m, funded through a conventional lease purchase agreement. This second machine will enable the Company to continue to increase the run-of-mine (ROM) production profile at its Stockton Colliery which produces anthracite. The first Liebherr, purchased in 2010, saw over 120,000 tons of ROM coal produced and almost 660,000 tons of overburden removed during the quarter. The second machine, due at Stockton by the end of 2011, will significantly enhance excavation capacity and facilitate the increase of ROM coal to the wash plant and is planned to be operational by Q1 2012. The Company remains on target to produce its estimated 450,000-500,000 ROM tons per annum.
Axis-shield (LON:ASD) (ASD 312p / £155.99m)
Axis Shield, the international and innovative in vitro diagnostics (IVD) company, recently welcomed the publication of a new study into the use of Active-B12, the Company's patented novel marker for improved detection of vitamin B12 deficiency. Published in the journal Clinical Chemistry, the study highlights the relevance of the measurement of Active-B12 or holotranscobalamin (holoTC), as the biologically available component of vitamin B12 and supports the use of holoTC as the first-line diagnostic procedure for vitamin B12 status.
Beowulf Mining (LON:BEM) (BEM 48p / £76.7m)
Beowulf, the AIM and Aktietorget traded mineral exploration company which owns several exploration projects in Sweden, is pleased to announce that 1,850 metres of its total planned 3,500 metres drilling programme on its Kallak South deposit has now been completed. The Company successfully completed a similar programme to outline its Kallak North deposit in August 2010 and, together, the two deposits form its Kallak Iron Ore Project. The Kallak South drill programme comprises a total of 32 holes to be drilled in a grid pattern of twelve drill profiles in an E-W direction at 200 metres spacing covering the N-S extension of the deposit as noted from ground magnetic data. Drilling commenced in late 2010, but was temporarily disrupted by unexpected severe winter weather conditions. Drilling is now progressing on schedule with the programme expected to be completed by the end of Q2 2011. The drill holes completed to date have tested approximately 1,500 metres of the extension of the Kallak South deposit, which from detailed ground magnetic data is indicated to extend in a N-S direction over 2,400 metres in length with a maximum width of 400 metres in its central zone. Assay results for the seven recently completed drill holes are expected to be received in May 2011. Based on the initial drilling results and measured size of the detailed ground magnetic anomaly, the deposit is estimated to contain more than 400 million tonnes of iron ore.
Blue Star Capital (LON:BLU) (BLU 3.75p/£5.63m)
Blue Star Capital, the Homeland Security- focused investment Company, last week announced its results for the year ended 30 September 2010 together with new debt funding from existing shareholders. The company explained that the purpose of the shareholder loan is to allow it sufficient time to conduct a full review of its strategy, including board composition, investing policy, supplementary revenue streams and realisation of its assets in the most advantageous way.    These shareholders have agreed to lend the company £400,000 immediately with a commitment to lend a further £350,000 if required by the company; they are also receiving warrants. The company's assets were valued at approximately £2.7m at 30 September 2010.   
Encore Oil (LON:EO.) (EO. 116.25p / £340.3m)
EnCore has decided to spin out the exploration assets into a subsidiary company called XEO Exploration plc.  Admission to AIM is expected around the end of May pending regulatory approvals and an institutional placing.  EnCore shareholders will be offered participation in the fundraising at the institutional placing price and EnCore's ultimate holding will be dependent on the amount of funds raised.  EnCore's assets to be transferred to XEO include stakes in the Hoylake, Tudor Rose, Spaniards and Merrow prospects plus options to acquire additional licences.  The spin out is done to shield EnCore's more mature development stage assets Catcher and Cladhan from the higher risk, high impact exploration assets.  Existing shareholders will receive a prospectus towards the end of the month.
Faroe Petroleum (LON:FPM) (FPM 176p / £373.8m)
Faroe Petroleum, the independent oil and gas company focusing principally on exploration, appraisal and production opportunities in the Atlantic margin, the North Sea and Norway, is pleased to announce the 21st Norwegian Licence Round award of its second licence in the Norwegian Barents Sea, as announced by the Norwegian Ministry of Petroleum and Energy. The new licence covers an area of approximately 2100 square kilometres. This is the largest single licence awarded within the Barents Sea in this round. The main Kvalross Prospect consists of a wedge of clinoforms contained within a large structural closure. This new licence area is located to the east of the recent significant Statoil discovery, Skrugard, and immediately adjacent to Faroe Petroleum's Samson Dome licence, which has now completed the acquisition and processing of an extensive 3D seismic survey. The new licence partners are Faroe Petroleum (40 per cent), together with Wintershall (40 per cent and operator) and Petoro (20 Per cent).  The licence work programme involves the acquisition of 3D seismic  data, with  a decision  to drill  to be taken within three years.
Fusion Ip (LON:FIP) (FIP 26.5p / £14.37m)*
AIM listed university IP Commercialisation Company that turns world-class research into business recently reported that its portfolio company, Magnomatics, the developer of a revolutionary magnetic gear system, has won the prestigious 2011 NDI Innovation and Technology Award for its system which is capable of delivering industrial levels of torque and power. Fusion has a number of exciting companies in its portfolio that is rapidly progressing towards important milestones that should result in increased valuations.
Herencia Resources (LON:HER) (HER 3.225p / £40.7m)
The Northern Chilean miner has given an update from its Paguanta Project including reports that drilling at Doris has been completed with first assays from ten holes anticipated in early May.  Also, drilling of up to five holes at the La Rosa porphyry-copper target has commenced while in-fill drilling at Patricia is about to start this quarter.  Regarding the potential new iron-oxide copper-gold system project mentioned a few weeks ago, we learn that the parties expect to be in a position to execute documentation shortly.
Max Petroleum (LON:MXP) (MXP 17p/£156.9m)
Max Petroleum an oil and gas exploration and development company focused on Kazakhstan has entered into a contract with Saipem, a subsidiary of Eni S.p.A. for a National 1625 DE onshore drilling rig for its deep, pre-salt exploration programme. The contract secures the use of the 3,000 horse power rig to drill a minimum of two deep wells in the Company's Blocks A&E license area. MXP plans to commence drilling the NUR-1 well on the Emba prospect in Block E during August, targeting unrisked mean resource potential of 467 million barrels of oil equivalent (mmboe) distributed over a probable range of 170 to 817 mmboe with a 29 per cent geological chance of success.
The Company has also announced that it has started drilling the ZMA-ET2 appraisal well with the objective to further extend Triassic production and reserves in the Zhana Makat Field on Block E. The total well depth will be 1,500 metres.
Monitise (LON:MONI) (MONI 25p/£175.60m)
Monitise, which provides end-to-end solutions that enable banks and their customers to undertake banking transactions via mobile phones, announced a joint venture with Joint Electronic Teller Services Limited (JETCO) to launch a Mobile Prepaid Top-Up service in Hong Kong. This marks growth of the Monitise business into the Asia Pacific region and, with around half of all Hong Kong mobile users currently using pre-paid, could represent a rapidly growing territory for Monitise. Further updates regarding new partnerships and services in the mobile network operator space in Hong Kong are expected to be announced by the Company soon.
Nasstar (LON:NASA) (NASA 11.12p/£3.98m)
Nasstar, which provides hosted desktop and hosted exchange cloud computing services, last week, announced its interim results for the six months ended 31 March 2011. The company reported an increased EBITDA of £151,000 (despite incurring one-off costs on recruitment and an ISO 27001 consultancy and audit during the period) on turnover of £1.61m. Sales activity has been encouraging with a number of the company's partners now increasing their Hosted Desktop subscription every month. This has been reflected to date in a 36 per cent. increase in Hosted Desktop subscribers to 1,866 (from 1,370 subscribers at 31 March 2010) and the company is confident that its partners will be able to win even more new business in the second half of the year.
Special Offer: Invest like Buffett, Slater and Greenblatt. Click here for details »
Nighthawk (HAWK 7p / £26.47m)
Nighthawk Energy (LON:HAWK) the US-focused oil development and production company, announced that a reserves and resource report on the Jolly Ranch Project had been completed by Gaffney, Cline and Associates. The study required that probable resources (2P) have been limited in scope to wells designed to recover 20,000 barrels or more, with a total of 55,000 barrels being estimated, whilst proved resources (1P) came in with an estimate of 24,000 barrels and at the possible level (3P) there are 128,000 of estimated liquids. The Company announced that whilst it believes these initial reserve numbers are low this merely reflects the fact they are in the early days of developing the Jolly Ranch shale project, and that additional work will need to be conducted.
One Media Publishing Group (OMPP 3p / £1.3m)*
PLUS quoted consolidators and acquirers of music and video content again announced another deal, that it has exclusively retained the services of Dave Cash, the 60's Pirate Radio London and BBC DJ. One Media is launching The Dave Cash Collection of over 1,000 albums, which will be available for purchase on all major digital downloading stores from the 9th of May 2011, containing the hits from the last six decades and every genre of music plus rare recordings and live performances. One Media recently put out a great set of results and certainly knows how to do deals in its space; we believe it will continue to build its portfolio.
Pinewood Shepperton (LON:PWS) (PWS 210p/£97.1m)
Last week the board of directors of Pinewood recommended a cash offer to acquire Pinewood made by a newly incorporated subsidiary of Peel Group at 200p per share. The offer represents a premium of 22.1 per cent. to the 165.9p share price on 7 April (the day immediately before the company entered into an offer period). Peel Group itself holds 29.78 per cent. of the company; in addition the activist investor, Crystal Amber, which holds 28.91 per cent of the company has undertaken to vote in favour of the offer.  
Plethora Solutions (LON:PLE) Holdings (PLE 7.75p / £5.09m)*
UK-based speciality pharmaceutical company recently announced that its subsidiary, The Urology Company Limited, has received notification that Hyalofemme, a treatment for vaginal dryness, has been granted approval by the UK NHS Business Services Authority for reimbursement under an NHS prescription. This allows, for the first time, a doctor in the UK to write an NHS prescription for Hyalofemme to treat patients suffering from atrophic vaginitis.  As announced by the Company in December 2010, in an international study, Hyalofemme was found to be as effective as a leading hormonal preparation. This information was submitted to the NHS Business Services Authority in determining the approval. Bill Robinson, Chairman, Plethora said: "Today's news follows the agreement with a leading retail pharmacy to carry an own label version of this product in December. We believe that Hyalofemme will be an important treatment for atrophic vaginitis and the NHS's decision should enable the large numbers of patients to access this effective remedy. This decision should increase the commercial value of our pipeline by exploiting products secured last year." The Hyalofemme news is important as this opens up a significant additional UK market segment for the product as it can now easily be prescribed by a doctor (GP or specialist) and reimbursed by the NHS.  It also means that the product will become part of the bag that the reps can market and so the promotion is not just DTC (direct-to-consumer).  The route for commercialisation has three legs:  Retail Key Account management - retail pharmacy/healthcare groups; 2. DTC; and 3. Professional - doctors, nurses and other healthcare professionals.  The product will be listed in the NHS "Drug Tariff" as of 1 July and so can be prescribed from that point.  However Plethora has started the professional marketing campaign now.
Plethora also announced that all resolutions were duly passed at the General Meeting of the Company held in relation to a recent placing which raised £855,000 at a price of 7.5 pence per share. In addition, the Company entered into a loan facility of £400,000. It is anticipated that the proceeds of the Placing and Loan, being £1.255m in aggregate, will be used by the Company to expand UK sales and marketing presence; drive market penetration of existing products; and complete EU registration of Striant SR. Plethora is well funded and we believe will continue to provide good news flow in the short and medium term. 
Sigma Capital (LON:SGM) Group (SGM 8p/£3.74m)
Sigma Capital, the specialist asset management and advisory group, last week announced its results for the year ended 31 December 2010. The year was described as challenging but that prospects for 2011 have significantly improved, underpinned by the work undertaken to refocus activities on venture capital fund management and property asset management. Its activities also include the commercialisation of university IP through its 46 per cent. interest in Aim listed Frontier IP. Revenues from services fell to £1.84m and losses widened; year end cash balances were £1.8m and net assets per share 11.1p. 
Sunrise Resources (LON:SRES) (SRES 2.98p/£9.26m)
Sunrise Resources, a diversified mineral exploration and development specialist has given notice to extend its Option Agreement over the Long Lake Project in Canada for a second year, commencing May 4th. A payment of C$50,000 is being made to the property owner, Gordon Salo and 2.5m Share Warrants will be issued to Salo under the terms of the Option Agreement announced on May 5th 2010. The Company has already carried out sufficient exploration on the project to satisfy its expenditure obligations under the Option Agreement for the next 12 months. The Company is currently negotiating a drill contract for a further round of diamond drilling at the project, to start as soon as possible and will make an announcement when the start date is agreed.
Surgical Innovations (LON:SUN) Group (SUN 9.75p / £38.24m)
Designer and manufacturer of innovative medical devices recently announced its final results for the 12 months ending 31 December 2010. Revenue increased 55 per cent to £7.045m (2009: £4.541m), pre-tax profit increased 487 per cent to £1.549m (2009: £264,000), net cash of £2.2m was generated from operating activities, with a basic earnings per share of 0.48p (2009: 0.14p). Own brand sales increased 30 per cent to £3.852m (2009: £2.956m); driven by flagship Resposable products and OEM revenues increased 71 per cent to £2.506m (2009: £1.463m). Trading in the period since the year end has been encouraging, particularly from the core business, where further orders for SI branded products, particularly for YelloPort plus, have been seen. Surgical Innovations remains confident about the future growth prospects of the business for the remainder of 2011 and further into 2012 and 2013 as new products are launched towards the end of this year and the increasing traction with OEM customers gains momentum. At an analyst meeting, the management team at Surgical Innovations talked about further growth in 2011 and a surge in growth thereafter. There was much excitement about the newish area of arthroscopy, and the buzz words were certainly innovation and commercialising ideas fast. We imagine that amongst all of this product development and the entering of new therapeutic areas, the Company will keep its eyes open for potential acquisition targets also.
Symphony (LON:SIHL) Environmental (LON:SYM) Technologies (SYM 20.5p/£24.07m)
Symphony Environmental Technologies, the specialist in advanced plastics technologies including controlled life and anti-microbial products, has announced that its 25-year distribution agreement with its US distributor (announced 23rd February 2011) has come into full effect, following the first order of material quantity of d2w (proprietary additive) by Timothy Murtaugh (T/A Symphony Environmental USA). Following the implementation of the agreement, the distributor will now exclusively distribute and market the Company's d2w and d2p additives in the USA. The agreement also appoints the distributor as SYM's non-exclusive distributor of certain agreed finished products.
Michael Laurier, CEO, comments "we are delighted that our distribution agreement has come into full effect and launched our venture into the US market. We look forward to further building the Symphony brand in this vital and exciting market as well as creating more opportunities to showcase our d2w and d2p additives".
Tower Resources (LON:TRP) (TRP 5.85p / £65.65m)
AIM listed African oil and gas exploration company announced that in Namibia, interpretation of the 3-D seismic is well advanced with initial conclusions delivered from all of the specialist consultants. Clear structural closure, sustained reservoir thickness and direct hydrocarbon indicators – amplitude versus offset anomalies and pock marks - have been confirmed at the main Maastrichtian prospect level. 
In Uganda a letter of intent in advance of a contract for the 2-D seismic programme of 150-200 kms has been signed with TESLA-IMC International Limited and line clearance is expected to begin by late April. Completion is targeted for end June 2011, by which time a well location can be selected. A high density geochemical survey, conducted by GORE Geochemical Surveys, is also underway over the prospect area together with focussed sampling around the two existing wells and an oil-bearing well.
Transense Technologies (LON:TRT) (TRT 4.75p / £6.28m)*
AIM listed Transense recently announced the full commercial launch of its new iProbe multi-function tyre inspection tool.  Developed over a  long period by  its subsidiary Translogik and following consultation  with
potential  customers  as  to  their requirements, the iProbe provides wireless measurement of tread depth, tyre temperature and tyre pressure combined with  integrated  RFID  (Radio  Frequency Identification) tag and TPMS (Temperature Pressure Monitoring System) sensor reading capabilities. The  first  production  run  of  probes  has  been fully sold to customers which include  the  world's  three  largest  tyre manufacturers. Additionally, several fleet  providers  around  the  world  have  purchased
the iProbe, and commenced software  integration work at  their expense to  integrate the iProbe with their systems. Graham Storey, CEO of Transense Technologies, commented: "We believe the iProbe is the 'Swiss Army Knife' of tyre inspection and audit tools. The potential market, while already significant, is set to grow rapidly as the requirement   to
collect   data electronically, accurately and efficiently increases".
Knowing the management team and the opportunities that have to exist in the market place for this kind of technology, we expect Transense to deliver in the midterm.
Tristel (LON:TSTL) (TSTL 40p / £15.99m)
Manufacturer of infection control, contamination control and hygiene products, provided a trading update in which it was announced that results for the second half of the year will be at least break even. A series of delays, including to that of the receipt of the license to sell Stella tray system in China and a delay in securing inclusion of Tristel's Wipes System on Germany's VAH listing (Association for Applied Hygiene), has contributed to this and will result in a substantial portion of revenues now falling into the next financial year. Further, Tristel's planned expansion into the Pharmaceutical and Personal Care market with its "Crystel" range of disinfectants and cleaning products has had a slower start than anticipated though overall the Company has continued to invest in sales and manufacturing infrastructure and the second half result is, therefore, bearing a much enlarged cost base. Tristel expects that full year pre-tax profit should still be no less that £433,000.
Valirx (LON:VAL) (VAL 0.71p / £7.42m)*
AIM listed life science Company with a focus on cancer diagnostics and therapeutics for personalised medicine recently announced that it has signed agreements with Imperial College and Oxford University to accelerate the development of its lead therapeutics VAL101 and VAL 201. Imperial College will carry out the late preclinical development of VAL101 with funding from the Eurostars scheme. The aim is to provide validation for the GeneICE clinical applications and validation for the use of GeneICE technology as a silencing tool, in which "rebellious genes", which cause problems such as cancer and some neurological problems, are shut down or "put on ice". The collaboration with Oxford University will look at late preclinical development of VAL201 to combat hormone refractory prostate cancer and also further indications of hormone induced unregulated growth. These conditions have a significant unmet clinical need and, if the collaboration is successful, VAL201 will have a large impact on the personalised therapeutic approach to oncology and unregulated growth. Imperial College and Oxford University are amongst the world's most prestigious institutions to be carrying out drug development of this type. Further work will be carried out to support the regulatory requirements prior to entering clinical trials. All intellectual and commercial property rights from the work undertaken by both Oxford University and Imperial College will continue to be owned by ValiRx. We like the model of product on the market generating revenues in the test kits and the more blue sky upside that its proprietary drug development programmes provide in the technology platform. ValiRx is well funded, as well as focused, having recently raised £3.3m to accelerate the pre-clinical progress of its lead therapeutics VAL101 and 201; support the sales and marketing activities of its subsidiary, ValiMedix; develop the Company's companion diagnostics for use in its therapeutic programs; and support the development and testing of its HPV diagnostic.
*A corporate client of Hybridan LLP
There's
value
in the stock market
but do you know where to look?
Get the most concise synopsis of everything that's been proven to work in value investing. If you like your stocks cheap you've found a treasure trove distilled to under 70 pages.
How to find ultimate Bargain Stocks with Ben Graham
How to spot Turnarounds and avoid Value Traps
From Graham to Greenblatt via Piotroski & Lakonishok
How to value stocks and set a margin of safety
Disclaimer:
This document should not be relied upon as being an impartial or objective assessment of the subject matter and is not deemed to be "independent research" for the purposes of the Financial Services Authority (FSA) rules. As a consequence the research (a) has not been prepared in accordance with legal requirements designed to promote the independence of investment research; and (b) is not subject to any prohibition on dealing ahead of the dissemination of investment research (although Hybridan does impose restrictions on personal account dealing in the run up to publishing research as set out in our Conflicts of Interest Policy).

The individuals who prepared this document may be involved in providing other financial services to the company or companies referenced in this document or to other companies who might be said to be competitors of the company or companies referenced in this document. As a result both Hybridan LLP and the individual partners and/or employees who prepared this document may have responsibilities that conflict with the interests of the persons who receive this document.

This document has been issued by Hybridan LLP for information purposes only and should not be construed in any circumstances as an offer to sell or solicitation of any offer to buy any security or other financial instrument, nor shall it, or the fact of its distribution, form the basis of, or be relied upon in connection with, any contract relating to such action. This document has no regard for the specific investment objectives, financial situation or needs of any specific entity. Hybridan LLP and/or connected persons may, from time to time, have positions in, make a market in and/or effect transactions in any investment or related investment mentioned herein and may provide financial services to the issuers of such investments. The information contained herein is based on materials and sources that we believe to be reliable, however, Hybridan LLP makes no representation or warranty, either express or implied, in relation to the accuracy, completeness or reliability of the information contained herein. Opinions expressed are our current opinions as of the date appearing on this material only. Any opinions expressed are subject to change without notice and Hybridan LLP is under no obligation to update the information contained herein. None of Hybridan LLP, its affiliates or employees shall have any liability whatsoever for any indirect or consequential loss or damage arising from any use of this document.

In the UK, this report is directed at and is for distribution only to persons who (i) fall within Article 19(1) (persons who have professional experience in matters relating to investments) or Article 49(2) (a) to (d) (high net worth companies, unincorporated associations, etc) of the Financial Services and Markets Act 2000 (Financial Promotions) Order 2005 (as amended) or (ii) are Professional Clients or Eligible Counterparties of Hybridan LLP (all such persons together being referred to as "relevant persons"). This report must not be acted on or relied up on by persons in the UK who are not relevant persons.

Neither this report nor any copy of part thereof may be distributed in any other jurisdictions where its distribution may be restricted by law and persons into whose possession this report comes should inform themselves about, and observe any such restrictions. Distribution of this report in any such other jurisdictions may constitute a violation of UK or US securities law, or the law of any such other jurisdictions.

Investments in general involve some degree of risk, including the risk of capital loss. The services, securities and investments discussed in this document may not be available to or suitable for all investors. Investors should make their own investment decisions based upon their own financial objectives and financial resources and, if in any doubt, should seek advice from an investment advisor. Past performance is not necessarily a guide to future performance and an investor may not get back the amount originally invested. Where investment is made in currencies other than the investor?s base currency, movements in exchange rates will have an effect on the value, either favourable or unfavourable. Levels and bases for taxation may change. When Hybridan LLP comments on AIM or PLUS Markets shares investors should be aware that because the rules for those markets are less demanding than the Official List of the London Stock Exchange the risks are higher. Furthermore, the marketability of these shares is often restricted.

Hybridan LLP and/or its associated companies may from time-to-time provide investment advice or other services to, or solicit such business from, any of the companies referred to in this document. Accordingly, information may be available to Hybridan LLP that is not reflected in this material and Hybridan LLP may have acted upon or used the information prior to or immediately following its publication. In addition, Hybridan LLP, the partners, directors and employees thereof and/or any connected persons may have an interest in the securities, warrants, futures, options, derivatives or other financial instrument of any of the companies referred to in this document and may from time-to-time add or dispose of such interests. Neither the whole nor any part of this material may be duplicated in any form or by any means. Neither should any of this material be redistributed or disclosed to anyone without the prior consent of Hybridan LLP. Hybridan LLP is Authorised and Regulated by the Financial Services Authority and is a member of the London Stock Exchange.


Hybridan LLP
29 Throgmorton Street, London EC2N 2AT

If you would like to receive other research reports from Hybridan, or would like to unsubscribe, please e- mail research@hybridan.com, title e-mail "research reports" or "unsubscribe me" Hybridan LLP is authorised and regulated by the Financial Services Authority Member of the London Stock Exchange
---
---

Transense Technologies plc is a United Kingdom-based company. The Company is a technology transfer company that develops surface acoustic wave (SAW), wireless, battery-less, sensor systems for the automotive industry. It is also engaged in the development of non contact, battery-less sensors and their electronic interrogation systems for measuring pressure, temperature and torque in automotive applications and extending non automotive, industrial applications with regards the electronic interrogation. The Company's segment is SAW technology, which is used to measure temperature, pressure and torque. Their applications include Tyre Pressure Monitoring Systems (TPMS) and torque systems for Electrical Power Assisted Steering (EPAS) and driveline management. During the year ended April 30, 2009, the Company acquired Translogik Limited. In September 2011, the Company formed a IntelliSAW, a trading division. more »

Blue Star Capital PLC is a United Kingdom-based company with a principal activity to invest in Homeland Security Industry based companies which have dual use products and applications (those inclusive of both defence and civilian markets), which include security & surveillance, explosives detection systems, surveillance, border & perimeter security systems, bio-terror: detection, diagnostics & treatment, training & simulation systems, access control/biometrics, people screening, cyber security & data security, container screening and emergency planning and integrated response systems. The Company also holds a small number of investments in investee companies in other sectors. The Company's geographical range is mainly United Kingdom companies but considers opportunities in the mainland Europe and will co-invest in larger deals. The Company focuses on late stage venture capital and early stage private equity including buy-outs or stakes in established companies. more »
Sigma Capital Group plc is a holding company. The Company together with its subsidiaries is focused on property finance, property development and urban regeneration and property asset management. It operates in two segments: property (finance, residential development and regeneration) and venture capital fund management. As of December 31, 2011, it had four principal wholly owned subsidiaries, Sigma Inpartnership Ltd (SIP), Sigma Technology Management Ltd (STM), Sigma Technology Investments Ltd (STI) and Strategic Property Asset Management Ltd (SPAM). It manages its four venture funds, the Sigma Technology Venture Fund (the Venture Fund), the Sigma Innovation Fund (the Innovation Fund), the Sigma Sustainable Energies Fund, the Sigma Sustainable Energy Fund II and two university funds on behalf of Frontier IP. In February 2013, it completed the forward sale of the North Arran Way, Smiths Wood Village Centre development in North Solihull. more »