Hybridan Small Cap Wrap: Lighthouse shows the way, Lipoxen demonstrates it's not to be sneezed at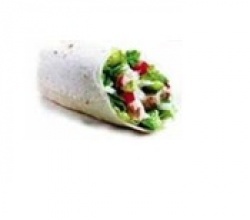 This week: Lighthouse shows the way, Lipoxen demonstrates it's not to be sneezed at 
 African Minerals Ltd (LON:AMI) (AMI 450p/£1226.59m)
The AIM-listed iron ore company, developing a project in Sierra Leone, West Africa has announced that, further to its July press release, it continues to work with Cape Lambert Resources Limited (ASX: CFE) regarding CFE's planned US$45m investment in the Marampa/Pepel rail and port infrastructure. Documentation of the (investment) agreements is still progressing but was not finalised by 14th October as originally planned. The parties have now agreed a revised long-stop date of 31st January 2011 for completion of said documentation. The Company will provide further updates in due course.
Ascot Mining (ASMP.PL 22p/8.78m)
Gold production has recommenced at Ascot Mining's Chassoul Mine in Costa Rica.  Following an upgrading of the mill from 50tpd to 150tpd, the Company is targeting 1,200 ounces of gold per month from the Chassoul  Mine, once a 14 day commissioning period has been completed. Further increases are planned by trucking ore in from the Company's other gold mines nearby. There is little doubt that Ascot Mining is working hard to maximise its existing gold mining projects in Costa Rica; whilst at the same time also seeking opportunities in other jurisdictions where the management is in negotiations. The recent trading statement was able to report that Ascot Mining continues to make progress in its discussions with Toronto-quoted Mineral Hill Industries (MHI) towards concluding a final agreement on a business combination that would quickly not just expand its portfolio of exploration and development projects but also strengthen its management team. Ascot has been seeking a quotation in Canada and to this end in July were able to announce that the NI-43-101 technical reports together with an independent valuation had been completed which will form the basis of its application for the Canadian reporting issue status. Certainly the Canadian equity markets are home to a larger number of gold explorers and producers operating in Central and South America; which the Board believe would allow for an improved understanding and a higher valuation to be placed on Ascot Mining. At the current gold price, with production costs of well under $500 an ounce, the Company could make a $1m a month after costs, which makes the market capitalisation of £8.8m appear woefully inadequate.
Avacta Group Plc (LON:AVCT) (AVCT 0.7p/£10.04m)
Avacta has announced that Curidium, the personalised medicine company that it acquired in 2009 has completed its strategic research alliance with Takeda Pharmaceutical Company Limited. Curidium entered into a major research project with Takeda late 2007 following a strategic investment by Takeda's venture arm, Takeda Research Investment, Inc. with the aim of tailoring drug treatments for people with depression. Depression is a leading cause of disability worldwide affecting around 15 per cent of the population in developed countries. Through the use of its proprietary technology platform Homomatrix, Curidium is able to classify patients into subgroups characterised by distinct underlying disease mechanisms, potentially leading to the identification of highly valuable assets for drug developers. The research project has recently been completed and the discovery of patient subgroups by Curidium's analysis is a validation of Homomatrix which will support Curidium in its efforts to expand its activities and revenue generation in this rapidly growing area of personalised medicine.  
Cove Energy (LON:COV) (COV 74.75p/£253.14m)
The upstream oil and gas company, focused on East Africa, has announced that it has received consent from the Government of Kenya giving all permissions and approvals for the acquisition by the Company of a 15 per cent participating interest in the Production Sharing Contracts covering five deepwater blocks offshore Kenya from Dynamic Energy Exploration & Production Corporation (DEPCO). The acquisition is now unconditional and the transfer has been completed.
The blocks cover an area of 30,682 sq km (7.5 million acres) – nearly three times the size of the Company's offshore Mozambique block (Rovuma Offshore) and are located over an extensive Kenya deepwater zone from the Somalia border in the north to Tanzania in the south. As part of the consideration for the acquisition (announced in July 2010) DEPCO has received 4,415,123 new ordinary shares in Cove which are subject to a lock-up until 11th April 2011. The remaining consideration is US$10.5m in cash.  Cove is heading out to test Kenya's deep waters citing similarities with its interests in Mozambique where a new discovery has just been announced.
Encore Oil (LON:EO.) (EO. 125p/£365.31m)
EnCore has announced that the drilling on the Varadero prospect west of the Catcher discovery is slightly delayed because of inclement weather; however the Transocean rig Galaxy II will be on its way shortly.
Imperial Innovations Group (LON:IVO) (IVO 465p/£278.03m)
If you would like to have exposure to venture capital in your portfolio, but are unable to invest directly in a venture capital fund, Imperial Innovations Group (Innovations) may be the solution.  Innovations has exclusive access to scientific and technological developments originating from Imperial College London and has accumulated a portfolio of more than 80 companies.  Similar to venture capital firms, Innovations is able to invest at a very early stage and at very low valuations.  In contrast, Innovations also benefits from having a more flexible and long term time horizon as well as additional income streams such as corporate finance and intellectual property management fees and licence and royalty revenues.  Innovations recently announced preliminary results for the year ended 30 July 2010 that showed an increase in net asset value of £5.5m (or 4.4 per cent per share).  Portfolio highlights included net realisations of £9.9m including £9.5m gross cash from the sale of Respivert to Centocor, representing a 4.7 times return on a three-year investment.  An interesting feature of Innovations' portfolio is the long tail of revenues, even after a realisation.  In addition to cash payments, the company will often receive deferred payments and this is not fully reflected in the balance sheet. Innovations' portfolio is focused on opportunities in healthcare, energy, engineering and cleantech.  Several portfolio companies have very high potential and Innovations is pleased to observe excellent progress during the year.  The ownership percentage in each company is typically high, which should give a "big bang for the buck" if and when successful.  The high valuation does not make this a trading stock or a suitable short-term investment, however inclusion in a long-term investment portfolio such as a SIPP could provide excellent and unexpected results.
ITM Power (LON:ITM) (ITM 42.75p/£44.88m)

The rising share price is keeping pace with the increasing number of participants that sign up to the Hydrogen On Site Trials (Host) of ITM's transportable high pressure refueling unit (HFuel) – with the Scottish Police Services Authority being the latest. The SPSA manages a fleet of 350 vehicles across its business areas. To assist in the HOST programme, SPSA intends to trial the hydrogen-fuelled vehicles to support facilities management at the Scottish Police College. Graham Cooley, CEO, stated "the signing of this agreement marks our entry into this important sector, and the involvement of SPSA allows us to evaluate our proposition to store renewable energy as a clean fuel for decarbonising return to base fleet vehicles."
Jubilee Platinum (LON:JLP) (JLP 32p/£81.7m) 
Jubilee Platinum has made cautionary announcement- in Jubilee's year-end results published on 4 October 2010 it advised that the Company had purchased a 51 per cent stake in the power generation company Power Alt (Pty) Ltd, though it should be noted by shareholders that the Company is still in the negotiations stage of the acquisition which if successfully concluded may have a material effect on the price at which the Company's shares trade on the JSE Limited.
Kryso Resources (LON:KYS) (KYS 16p/£27.85m) 
Kryso Resources, the mineral exploration and development company with gold and nickel-copper projects in Tajikistan, has announced the results of the bankable feasibility study ("BFS") completed for the Company's 100 per cent owned Pakrut gold.
Whilst the estimates prepared by BGRIMM for the BFS are not compliant with a standard recognised by the LSE, the BFS currently anticipates a 14-year mine life commencing in the second half of 2012, with total production over the life of the mine estimated to be 857,000 ounces of gold and 123,000 ounces of silver. Average annual gold production over the first four years of mine life is projected to be 82,000 ounces per annum.
At a gold price of $897/oz the project would have NPV (10 per cent) of $121m, IRR of 40 per cent and payback period of 3 years. At a $1,250/oz gold price the project would have NPV (10 per cent) of $227m, IRR of 58 per cent and payback period of 2.7 years. The life-of-mine average operating costs of the project are estimated at $377/oz. Total capital required for development is approximately $108m. Further optimisation of the project prior to construction is expected to result in improved project economics.
Lidco Group (LON:LID) (LID 18p/£31.3m)
A larger number of hospitals will now find it easier to incorporate LiDCO's minimally-invasive hemodynamic monitors due to the development of a new communications link between LiDCO monitors and GE Healthcare's Centricity Clinical Information Systems which is a very widely used platform.  Connecting LiDCO's monitors with key medical technology infrastructure will improve hospital workflows and productivity, providing a second interface from which physicians can access patient data. The technology will be attractive to hospitals looking to streamline operations and improve efficiencies across technology platforms.  Keep an eye on the company's persistent improvements; high tech connections or monitors not needed.
Lighthouse Group (LON:LGT) (LGT 9.625p/£12.29m)
The Company, which is one of the largest financial adviser groups in the UK and the current holder of the Financial Adviser award for Large IFA of the Year, has announced its intention to create a new national IFA brand in order to simplify its network branding and to reduce the number of regulated entities within the group. The expectation is that by combining a better focus on growing the group's activities allied to harmonizing the expertise within the operating entities, the service and operating efficiency levels will be improved and will put the Company in a better position to implement changes brought about by the Retail Distribution Review.
The Group's two existing national brands (with a total of over 250 advisers), LighthouseTemple and LighthouseGP will merge to form a single new brand, Lighthouse Financial Advice and will combine the growing business volumes from the members of affinity groups, unions, large employers and other specialist organizations. The merger will be completed on 1st December 2010.
In addition to this change, advisers across the Group, currently regulated by Falcon Group Plc and LighthouseXpress, will be regulated by a single entity to be called Lighthouse Adviser Services Limited. As well as reducing the number of regulated entities, this will combine various Group-wide income collection systems and remove any competing technologies which together will ensure consistency of service levels whilst removing any duplication in underlying processes. Lighthouse seems to be leading by example in its industry, a beacon for is peers.
Lipoxen (LON:LPX) (LPX 6.62p/£11.74m)
Special Offer: Invest like Buffett, Slater and Greenblatt. Click here for details »
Lipoxen has announced positive efficacy results for its novel influenza vaccine using its liposomal co-delivery technology ImuXen and is accelerating plans to get the drug into the clinic. The formulation induced protective immunity against challenge with live virulent virus after a single vaccination in a mouse model and importantly, the formulation did not require an adjuvant and contained considerably less protein antigen than current flu vaccines. A spray dried version of the vaccine was still efficacious after storage at 37°C for 6 weeks indicating that potentially it could be stored outside of a cold storage facility. The results of this project have led the Company to seek directly EU grant funding to assist in meeting the costs of undertaking a full programme ahead of Phase 1 (safety) studies in Man, with a clinical trial programme targeted in Q4 2012.
Mariana Resources (LON:MARL) (MARL 45.25p/£71.71m)   Mariana Resources Ltd, the AIM quoted exploration and development company focused on Argentina and Chile, has purchased the Estancia La Calandria and thereby the freehold surface rights to the 23,400 hectare area  of  its  flagship  Las  Calandrias  gold and silver project located in the Deseado Massif gold district in southern Argentina. The purchase gives the Company more flexibility in the future to fast-track the exploration and development of the project. The surface rights cover all of the known Mariana gold mineralised zones at Las Calandrias as well as those areas considered to be the highly prospective for new gold discoveries. Additionally, Mariana announced three new high gold intersections from follow up drilling at the Calandria Norte target.  They highlight the potential for high grade vein-breccias at Las Calandrias and Calandria Norte in particular, in addition to the bulk tonnage style gold mineralization at Calandria Sur.  
Motive TV (MTV 1.09p / £8.37m)* Further to the announcement on 17 September 2010 that we commented on, last week Motive announced that all of the conditions to the acquisition have been satisfied or waived. Admission to trading began on AIM at 8.00am on 15 October for this AIM quoted media investing company specialising in television technology. This follows the completion of the reverse takeover and a fundraising to raise £4.75m. In the last few weeks, the Company's share price has more than doubled, unsurprisingly at the success of the transaction. We look forward with great anticipation for further updates, and feel there are potentially large gains for this rapidly evolving company. On Monday this week, a further and additional £3m went on the market cap as the share price soared on news of its 67.7 per cent owned subsidiary, Adecq Digital, having signed an agreement, anticipated to be worth approximately $1.1m in the first year, with one of Europe's leading television technology suppliers. Giuseppe Flores d'Arcais, Director of Motive and President and co-founder of Adecq, said:"We are now well positioned to further accelerate our international expansion and consolidate our position to become the leading provider for On Demand television and new advertising solutions and services."  
Nighthawk (HAWK 16.25p/£53.57m)
The US-focused oil and gas development and production company has announced a three year Equity Finance Facility of up to £25m with Darwin Strategic Limited, a part of the Evolution Group. The funds will be used to continue the development of the Company's asset base. The immediate operational focus is the completion and recompletion of a number of wells that have already been drilled to get a better understanding of the completion techniques required to deliver a commercial project with the added benefit of increased near-term production.
At the same time, the Company continues its efforts to find a farm-in partner for a proportion of the Jolly Ranch project. A number of firms have viewed the data but no offer has yet been received. The board has stated that if a suitable transaction is not in prospect by the end of the year, the Company will withdraw from the process (of finding a partner) until they have a better understanding of the drilling and completion techniques best suited to the Jolly Ranch project. The Company has appointed Gaffney Cline & Associates to undertake a Reserves and Resource assessment of Jolly Ranch. The report is expected to be completed late Q4 2010/early Q1 2011. Nighthawk may not see clear daylight until a farm-in starts the Jolly.
One Media Publishing Group (OMPP 2.45p/£2.24m) 
PLUS quoted One Media Publishing Group, which is involved in Business to Business music and video rights, pleasingly announced that they are now eligible for the Enterprise Investment Scheme (EIS) and Venture Capital Trust (VCT). Both schemes, which encourage investment into small companies by offering highly appealing tax reliefs, serve to make One Media Publishing all the more attractive as an investment opportunity, especially when considering that this is possibly one of the first digital record labels be granted such status.Given the positive updates released over the last few months, we feel there are further gains to be had by a Company that has developed a penchant for signing digital content. Music to One's ears.
Red Rock Resources (LON:RRR) (RRR 6.12p/£41.38m)
Red Rock Resources plc, the gold mining and exploration company with projects in Kenya and Colombia, and interests in steel feed and uranium, reported on progress at Jupiter Mines Ltd's Tshipi Kalahari Manganese Project ("Tshipi"). Red Rock currently has a 22.64 per cent shareholding in Jupiter Mines Ltd, which will reduce to 5.23 per cent on completion of Jupiter's acquisition of a 49.9 per cent interest in Tshipi. Closing of the Tshipi acquisition is imminent with the Tshipi Bokone prospecting permit now being approved by the Department of Mineral Resources.  On completion of the acquisition of its 49.9 per cent stake in Tshipi, Jupiter will have 1,602,150,501 shares in issue, capitalising Jupiter at approximately A$528 million at its closing price today of A$0.33 per share.  
Rockhopper Exploration (LON:RKH)
Rockhopper's shares have skidded into a distinctly greasy patch. It turns out that the data from the successful Sealion drilling shows the structure holding the oil is more complicated than first assumed. So because the information to map it all is still lacking – and needs to be obtained through further drilling and seismic shooting -  the independent consultants assessing the size of the field are having to be more cautious. They have 'downgraded' their initial estimates by some 30 per cent, at the same time as Rockhopper has announced a further, expensive, drilling and seismic programme to fill in the gaps.  On top of that Desire Petroleum (LON:DES) has announced that its nearby Rachel exploration drill has encountered neither oil nor gas. But, it has learned enough about the structure to warrant diverting its drilling to broaden its knowledge. To further confuse the picture, Rockhopper has said that it has identified 'further attractive targets'.
So the oil techies will now have a field day, at the same time as investors will have to resort to the chartists or soothsayers and endure a nail-biting roller-coaster, until further definitive exploration results are available – perhaps not until half-way through 2011. En route, we wouldn't be surprised if investors had to cough up more funds. In the meantime, Rockhopper's share price has fallen by 73 per cent over the past month.
Late breaking news is that Rockhopper has raised £206m in a placing at 315p (increasing shares in issue by 34 per cent). Even though at a big discount to the 450p seen only a few days ago, there must be relief that this has been got away before what will be a long wait while the proceeds are spent to gain more knowledge of Sealion's potential. 
Solomon Gold (LON:SOLG) (SOLG 38.75p/£87.71m)
Solomon Gold, the gold and mineral exploration company, provided an encouraging update for its operations, with the announcement of the assay results from the gold and silver prospects, Homestead and Kauffmans (part of its 100 per cent owned Rannes Project in Queensland, Australia). All the results from Homestead and Kauffmans have been received and the best results from Homestead were from drill hole HOM43,30 meters at 2.83g/t gold equivalent, including 14 meters at 5.17g/t gold equivalent, from a depth of 32 meters. The Kauffmans results are particularly encouraging in that there are several shoots that could potentially be incorporated into a single open-pit mine design; KAU13,86 meters at 1.50g/t gold and 15.1g/t silver, from a depth of 2 meters and KAU6,40 meters at 1.69g/t gold and 25g/t silver, from a depth of 26 meters. There is current target of 1.0 million oz gold equivalent at Rannes, and the current drill plan involves drilling closely around areas of previous sets of good drilling results in order to increase the resource estimate. Meanwhile, work at Cracklin, the adjacent prospect, and Fauro continue, with results for these due to be retrieved soon.
This is an encouraging update that has seen the Company's share price increase 7.3 per cent to 37.2 pence. Solomon has a number of interests that it continues to provide positive operational updates on, and a third exploration campaign is due to take place to explore the Piru and Masa Masa Islands (northern prospects). The fact that gold continues to benefit from the flight of investors to hard assets provides further comfort in the jewel that is Solomon.
Stellar Diamonds (LON:STEL) (STEL 6.62p/£9.23m)
AIM quoted diamond mining and exploration Company focused on West Africa, issued an operational update for the third quarter of 2010 covering the Bomboko trial diamond mine in South East Guinea. During the period, the mine produced 576 carats of diamonds (significantly lower than during the prior quarter, which saw the production of 1,510 carats, due to seasonal rains), whilst it sold 1,664 carats at an average price of $115 per carat, therefore generating $191,000 for the Company. 
Intertestingly, whilst the mine has so far produced 5,116 carats of diamonds, the inferred resource estimate stands at 41,000 carats, though further work is being conducted across potential resource areas to grow this estimate. Mine plant equipment is currently undergoing improvements- Karl Smithson, Chief Executive Officer, commented:
¨… The interruption of operations by heavy seasonal rains has provided the Company with the opportunity to install improved equipment and undertake modification to the mining process which are anticipated to improve diamond recoveries once production resumes. With the plant upgrade complete, our focus will be to expand the resource at Bomboko in order to deliver sustainable production over a number of years."
Stellar Diamonds recently raised £1.9m through a share issue, which attracted a high level of interest not only from existing shareholders but also from a number of new investors. Whilst it continues to seek new opportunities (such as Droujba), it appears to have avoided the age-old problem of neglecting its current interests and demonstrates sound reasoning in improving equipment at its existing mines. Rich pickings, perhaps, for Stellar Diamonds.   
 Synchronica (SYNC 19.5p/£18.16m) 
 Synchronica Plc (LON:SYNC) the international provider of push email, instant messaging and social networking services, has announced that the acquisition of iseemedia Inc. has been completed. This deal results in increasing the number of contracts with large mobile operators in India and extending the contracted addressable market to 853m subscribers. Moreover, Synchronica's product will be enhanced with the integration of iseemedia's patented document transcoding technology.  The Company has also obtained and has listed on the Toronto Stock Exchange (TSXV), complementing the listing on the London Stock Exchange (AIM). Synchronica has to date acquired 86 per cent of iseemedia's ordinary shares and will acquire the remaining 14 per cent on the same terms before the end of the year.   The transaction represents a key step in Synchronica's aim of becoming the leader in next-generation mobile messaging in high-growth emerging markets.
Tristel (LON:TSTL) (TSTL 55.5p/£18.39m)
Tristel, the manufacturer of infection control, contamination control and hygiene products, announced a strong set of final results for the year to 30th June 2010. The Company announced a 28 per cent increase in revenue for the period to £8.75m, and a 34 per cent increase in profit before tax to £1.72m. Basic EPS improved by 12.2 per cent to 3.84, though this was held back by an issue of shares during the period (6m). Tristel appears to have done well from the acquisition of Medichem, and has successfully integrated the manufacture of Medichem products (approx 290) into the Newmarket production facility, which has certainly benefited the top line. The Company's balance sheet appears healthy too, with net assets having grown significantly from £0.7m in 2009 to £1.4m in 2010.
Tristel's lead technology is the chlorine dioxide based disinfectant, which is typically used in hospitals for infection control, and is safe to use because whilst being powerful it will kill all organisms. Whilst the Company has a strong foothold in the UK, international sales are becoming an increasing focus for the Company in it's expansion path, having recently started sales in the German market, and having gained regulatory approval for sales of a number of its products in China. With healthy performance for the year and a strong balance sheet, Tristel looks to be in a good position to capitalise on its plentiful opportunities, and we have no doubt that its regulatory approval in China is a core constituent of these. 
  *A corporate client of Hybridan LLP
There's
value
in the stock market
but do you know where to look?
Get the most concise synopsis of everything that's been proven to work in value investing. If you like your stocks cheap you've found a treasure trove distilled to under 70 pages.
How to find ultimate Bargain Stocks with Ben Graham
How to spot Turnarounds and avoid Value Traps
From Graham to Greenblatt via Piotroski & Lakonishok
How to value stocks and set a margin of safety
Disclaimer:
This document should not be relied upon as being an impartial or objective assessment of the subject matter and is not deemed to be "independent research" for the purposes of the Financial Services Authority (FSA) rules. As a consequence the research (a) has not been prepared in accordance with legal requirements designed to promote the independence of investment research; and (b) is not subject to any prohibition on dealing ahead of the dissemination of investment research (although Hybridan does impose restrictions on personal account dealing in the run up to publishing research as set out in our Conflicts of Interest Policy).

The individuals who prepared this document may be involved in providing other financial services to the company or companies referenced in this document or to other companies who might be said to be competitors of the company or companies referenced in this document. As a result both Hybridan LLP and the individual partners and/or employees who prepared this document may have responsibilities that conflict with the interests of the persons who receive this document.

This document has been issued by Hybridan LLP for information purposes only and should not be construed in any circumstances as an offer to sell or solicitation of any offer to buy any security or other financial instrument, nor shall it, or the fact of its distribution, form the basis of, or be relied upon in connection with, any contract relating to such action. This document has no regard for the specific investment objectives, financial situation or needs of any specific entity. Hybridan LLP and/or connected persons may, from time to time, have positions in, make a market in and/or effect transactions in any investment or related investment mentioned herein and may provide financial services to the issuers of such investments. The information contained herein is based on materials and sources that we believe to be reliable, however, Hybridan LLP makes no representation or warranty, either express or implied, in relation to the accuracy, completeness or reliability of the information contained herein. Opinions expressed are our current opinions as of the date appearing on this material only. Any opinions expressed are subject to change without notice and Hybridan LLP is under no obligation to update the information contained herein. None of Hybridan LLP, its affiliates or employees shall have any liability whatsoever for any indirect or consequential loss or damage arising from any use of this document.

In the UK, this report is directed at and is for distribution only to persons who (i) fall within Article 19(1) (persons who have professional experience in matters relating to investments) or Article 49(2) (a) to (d) (high net worth companies, unincorporated associations, etc) of the Financial Services and Markets Act 2000 (Financial Promotions) Order 2005 (as amended) or (ii) are Professional Clients or Eligible Counterparties of Hybridan LLP (all such persons together being referred to as "relevant persons"). This report must not be acted on or relied up on by persons in the UK who are not relevant persons.

Neither this report nor any copy of part thereof may be distributed in any other jurisdictions where its distribution may be restricted by law and persons into whose possession this report comes should inform themselves about, and observe any such restrictions. Distribution of this report in any such other jurisdictions may constitute a violation of UK or US securities law, or the law of any such other jurisdictions.

Investments in general involve some degree of risk, including the risk of capital loss. The services, securities and investments discussed in this document may not be available to or suitable for all investors. Investors should make their own investment decisions based upon their own financial objectives and financial resources and, if in any doubt, should seek advice from an investment advisor. Past performance is not necessarily a guide to future performance and an investor may not get back the amount originally invested. Where investment is made in currencies other than the investor?s base currency, movements in exchange rates will have an effect on the value, either favourable or unfavourable. Levels and bases for taxation may change. When Hybridan LLP comments on AIM or PLUS Markets shares investors should be aware that because the rules for those markets are less demanding than the Official List of the London Stock Exchange the risks are higher. Furthermore, the marketability of these shares is often restricted.

Hybridan LLP and/or its associated companies may from time-to-time provide investment advice or other services to, or solicit such business from, any of the companies referred to in this document. Accordingly, information may be available to Hybridan LLP that is not reflected in this material and Hybridan LLP may have acted upon or used the information prior to or immediately following its publication. In addition, Hybridan LLP, the partners, directors and employees thereof and/or any connected persons may have an interest in the securities, warrants, futures, options, derivatives or other financial instrument of any of the companies referred to in this document and may from time-to-time add or dispose of such interests. Neither the whole nor any part of this material may be duplicated in any form or by any means. Neither should any of this material be redistributed or disclosed to anyone without the prior consent of Hybridan LLP. Hybridan LLP is Authorised and Regulated by the Financial Services Authority and is a member of the London Stock Exchange.


Hybridan LLP
29 Throgmorton Street, London EC2N 2AT

If you would like to receive other research reports from Hybridan, or would like to unsubscribe, please e- mail research@hybridan.com, title e-mail "research reports" or "unsubscribe me" Hybridan LLP is authorised and regulated by the Financial Services Authority Member of the London Stock Exchange
---
---

Renewable Energy Holdings plc is a United Kingdom-based renewable energy company. It owns and operates the European on-shore windfarms, the Kesfeld and Kirf Windfarms in Germany and the Gwynt Cymru Landfill Gas site in Wales. The Company operates in five segments: head office, CETO development, German windfarms, polish windfarms and landfill gas. The Head office segment represents the operation of the Company head office facility on the Isle of Man. CETO development segment represents the Groups CETO technology development operations in Perth, Western Australia. German windfarms segment represents the operational windfarms at Kirf and Kesfeld. Polish windfarms segment represents the windfarm under construction at Kobylany and Landfill gas segment represents the landfill gas site at Bryn Posteg in Wales. On July 13, 2009, the Company acquired Gamar GHL, a Polish development company. On October 2009, the Company disposed the CETO technology intellectual property. more »

ITM Power Plc designs and manufactures hydrogen energy systems for energy storage and clean fuel production. In February 2013, the Company sold the first reference plant based on the HPac platform. more »