Hybridan Small Cap Wrap: Sound news from Silence, a good diagnosis for IDH, and Cello make the right sounds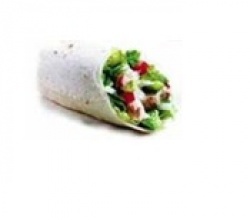 Sound news from Silence, a good diagnosis for IDH, and Cello make the right sounds.
The volatilities continue… last week saw the ups and downs that have been plaguing the markets for a while now, with the FTSE 100 closing some 80 points down than at the start of the week, and the AIM All share closing some 5 points higher. Greek and Italian debt issues continue to be a sore point, which the markets continue to ponder widely on, and this week has continued the theme. UK CPI inflation for August rose to 4.5% from 4.4% in July, and there was an increase in Italy's borrowing costs on five-year bonds to 5.6%, up from 4.93% due to a lack of investor confidence in finances, whilst the US markets saw the unveiling of a $450bn package of tax cuts and spending plans aimed at creating jobs and boosting the economy. The week ahead sees average weekly earnings and unemployment data being announced in the UK, together with retail sales data.  
Abcam (LON:ABC) (ABC 351.25p / £638.31m)
Abcam makes sources and cells protein research tools, which are used for studying proteins at a cellular level. The Company's vision is to become the world's leading supplier of protein research tools. The Company has just released its interim results. Abcam's range of products continue to grow, as does the Company's sales momentum.  Sales are up by 17.1 per cent and the Company's product range has grown by 16.9 per cent in 2011. The Company has made two successful acquisitions, which have broadened the product portfolio. In May 2011, the Company acquired MitoSciences Inc for $6m, which is aimed to expanding Abcam's presence in the antibodies field. Yesterday, the Company closed its acquisition of Ascent Scientific Ltd, a Bristol based research company for £10m, which will provide Abcam with access to a new market in small molecules and biochemicals. Though the Company faces challenges as a result of reduced public spending in some countries, growth in China and Japan have ensured growth and international expansion.
Alliance Pharma (LON:APH) (APH 30.5p /£73.02m)
A week for interim results- the specialty pharma company announced figures for the 6 months to 30 June 2011, highlights of which include £1m growth in both revenue and profit before tax to £24.4m and £7m respectively, as well as a 47 per cent increase in the interim dividend to 0.25p per share. The period has seen some M&A activity too, with Anbesol™ and Ashton & Parsons™ being acquired in April 2011 for £2.6m, and just this week the announced acquisition of six products from Beacon Pharmaceuticals for £2.4m.
Operating across the areas of Dermatology, Oncology, Established Products and International, the Company sells a range of acquired and licensed products. Its strategy is to acquire/license established prescription products in niche areas where there is little or no competition. Deltacortril/enteric coated prednisolone (useful for the treatment of a wide range of inflammatory and auto-immune conditions) has been a key product for Alliance, generating significant sales volumes for the last two years, and whilst it has slowed down this year, the Company's continued portfolio expansion is one that it believes will serve it well going forwards.
Anglesey Mining (LON:AYM) (AYM 48.5p / £76.71m)
Iron ore miner Anglesey announced that a second train at its 33 per cent owned associate Labrador Mines has begun operations to move iron ore from its James Mine and Silver Yards processing plant. With the new train in operation as of 3rd September, there is expected to be an increase in the tonnages railed, with 270 cars currently operating and a further 40 expected in the next two weeks. A third, but shorter train could also be in operation by the end of September, which would help ramp up the speed and volume of operation.
In total, since startup to the end of August, Anglesey has mined 478,000 tons of ore, with 100,000 tons at a grade of 65 per cent stockpiled at the port awaiting shipment- this is a significant volume, and an agreement is being finalized with the Iron Ore Company of Canada for ocean transport, with the first Cape-size vessel filled with direct railing ore expected to depart in the middle of September. A good update for the Company.
Advanced Medical Solutions (LON:AMS) (AMS 85p / £131.91m)
Medical technology company AMS announced its interim results for the six months ended 30 June 2011. LiquiBand(R) achieved 5 per cent volume share in the US in only its second year of sales; whilst sales of ActivHeal(R) into the NHS were up 64 per cent compared to the same period last year; the foam strategy delivered strong growth of 25 per cent on the first half of 2010; and the silver alginate growth continues to outstrip the wider market. The new facility is already delivering operational efficiencies and margin improvements. Group revenue was up 12 per cent to £16.3m (2010 H1: £14.5m) and basic earnings per share was up 21 per cent to 1.72p (2010 H1: 1.42p). An interim dividend of 0.145p per share is to be paid. AMS has also recently signed an Option and Licensing Agreement with Sinclair IS Pharma (SPH 25.88p / £98.54m) for anti-bio film technology and a Development and Pre-Supply Agreement with Surgical Innovations (LON:SUN) Group plc (SUN 13.5p / £53.29m) relating to internal adhesive fixation devices. Dr. Don Evans, Chairman of AMS, said: "Our broad range of products, partners and markets, together with continued innovation enables the Board to remain optimistic about the long term prospects of the Group."
Ark Therapeutics (LON:AKT) Group (AKT 4.08p / £8.53m)
Ark Therapeutics Group announced that it has signed a manufacturing partnership agreement with PsiOxus Therapeutics Ltd under which Ark will provide full manufacturing and related services to support the development of PsiOxus' ColoAd1 programme for the treatment of colorectal cancer. Martyn Williams, CEO of Ark commented: "PsiOxus will benefit from Ark's experience in the regulatory CMC aspects of developing a gene-based medicine. We look forward to a long and successful partnership."
Biome Technologies (LON:BIOM) (BIOM 0.2p / £ 11.77m)  
Biome announced solid Interim Results for the six months ended 30 June 2011. Group revenues were up 55 per cent to £10.4m (H1 2010: £6.7m) and Profit before tax was £0.1m; versus a loss of £1.7m for the same period last year.  The closing group cash position of £3.6m and new secured debt financing of £2m provides plenty of working capital. Both the Bioplastic and RF Technologies divisions were profitable for the first time with 49 per cent growth in Bioplastics Division sales and 92 per cent growth in sales for Stanelco RF. The company feels confident that they can continue delivering on their strategy and build the business successfully; their existing German facility is running at just 60 per cent capacity, thus they believe further sales growth will drop quickly through to the bottom line. 
Boomerang Plus (LON:BOOM) (BOOM 51.5p / £4.59m)
The media investment group announced the completion of a restructuring process which will create one of the UK's largest television facilities services businesses. The restructuring will bring together two arms of the Company, the in-house post production and technical with Mwnci, the TV Post-Production arm that specialised in editing Film and Video for broadcast facilities. Boomerang will re-brand its newly created group Gorilla which will be based over three premises in Cardiff and will be the biggest TV facilities in Wales, and one of the biggest outside London.  The newly created group will provide studios, dubbing, grading, graphics, and outside broadcast facilities to programme markets and producers. The Group will also be increasing its range of editing services. The Gorilla team already has a strong reputation in post-production and has helped post-produce notable TV productions, such as Amazon and Arctic, Grandpa in my Pocket, and Time Team and Whites. The enlarged Group anticipates that the restructuring puts them in a better position to attract more customers as Producers look for a more comprehensive and efficient television facilities service.
Cello (LON:CLL) Group (CLL 30.75p / £24.07m)
Cello is a strategic marketing and consulting group with a focus on the pharmaceutical and healthcare sectors.  The Company's gross profits are up 1.9 per cent to £30.5m. The Company has recently faced challenges from a decrease in public healthcare expenditure in the UK and expects to face further challenges because of reduced budgetary expenditure in the US and Europe. However, the Company has announced strong new business performance with a robust non-UK pipeline for H2. And they continue to maintain a significant presence in the US, Europe, and Asia. They have recently acquired MedErgy and Red Kite, which has put them on track for achieving their objectives; the Company forecast that their international business will grow from 31 per cent to 50 per cent by 2013 and are looking to open offices in India to complement their presence in Asia, the US and Europe. A further aspect of the Company that is proving fast growing is qualitative online research, including analysing social media networks. 
Cluff Gold (LON:CLF) (CLF 112.5p / 148.33)
The AIM-listed West-African gold mining company has announced its interim results for the half-year ending June 2011. EBITDA profits saw strong growth in 2011 with $11.1m, a 158 per cent increase on H1  2010. The Kalsaka mine has produced 31,518oz of gold at $842/oz in H1; the Company has also started H2 with strong gold production and is in line to meet its target to produce 70,000oz of gold by the end of the year, despite the volatile political situation in the Côte d'Ivoire. The Company's balance sheet is robust with cash holdings of $17.7m at 30 June 2011. However, exploration expenditure is set to increase to $10.2m as the Company accelerates its activity at the Baomahun and Kalska mines.
Emerging Metals (LON:EML) (EML 1.98p / £7.11m) 
Further to the announcement made on 24 August 2011, it announced a further $400,000 loan advance to Ferrum, its private 37.23 per cent associate company, to meet its immediate cash requirements to fund its on-going exploration.  Ferrum – through its 64 per cent subsidiary CMC - will conduct an initial exploration in Cameroon.  Ferrum will also commence its own additional geological and reconnaissance mapping in Sierra Leone and Guinea.  Ferrum has estimated these two latter work programmes, including in country operating and capital costs and consultants, will cost in aggregate approximately US$2.5m over the next six months.  It is necessary for Ferrum to commence these work programmes to maintain its rights to the licence areas in good standing which it believes are highly valuable. 
Genus (LON:GNS) (GNS 995p / £596.39m)  
Leading global animal genetics company announced its preliminary results for the year ended 30 June 2011. Adjusted operating profit including joint ventures up 7 per cent to £45.3m; North America and Latin America led the recovery with double digit profit increases; adjusted profit before tax was up 19 per cent to £39.0m and earnings per share was up 22 per cent to 44.8 pence. Improved cash generation and net debt reduced to £67.9m (2010: £80.0m) are all evidence of good cash management.  A recommended dividend increase of 10 per cent to 13.3 pence per share to be paid in November and the Board expects to declare an interim dividend for the first time commencing in 2012. Richard Wood, Chief Executive, commented: "In this my final year as Chief executive, I am pleased to report record results with adjusted pre-tax profits up 19%. In addition, good progress has been made in laying the foundations to realise the growth potential in developing markets particularly in Russia, India and China. This together with our global footprint and market leading genetics leave the Group exceptionally well placed to continue its growth in the years ahead."
Goals Soccer Centres (LON:GOAL) (GOAL 100p / £48.62m)
Goals, which is an operator of 5-a-side football centres, provided interim results for the 6 months to 30 June 2011, in which it announced an 11 per cent increase in revenue to £14.7m (2010: £13.2m), with PBIT up by 46 per cent to £4m (2010: £2.7m). Over the last 18 months the Company has increased the number of centres it operates by 30 per cent and currently operates at 43 locations, with a further pipeline in excess of 40 sites. The 6 months itself saw new sites in Sunderland, Liverpool South, Norwich and Hull.
Goals both constructs and operates sites, though one of the biggest challenges it faces in this is being able to roll-out new sites quickly enough due to the time associated with construction. In recognition of this, the Company has adopted a system of modular design, which it anticipates will bring down build time from 22 to 14 weeks and reduces capex to £1.5m per centre. Some sites however will require specialist build, where for example there are particular planning requirements that need to be met, but nonetheless the Company expects overall that costs will be saved and revenue can be generated more quickly. A good update by the Company. 
Immunodiagnostic Systems (LON:IDH) (IDH 1,000.5p / £282.51m)
Immunodiagnostic Systems, a leading producer of diagnostic testing kits for the clinical and research markets, provided an AGM statement last week in which it was noted that revenues to 31 August 2011 grew by 22.8 per cent to £22.6m (2010: £18.4m), having sold 299 instruments during the period at an average of £88,000  per instrument. A further fifteen instruments are expected to be sold in September (taking us to the full first half). With a second half weighted profile of sales, IDH feels that the 'trend ratio' will be ever higher this year due to a relatively quiet July and August, and also higher anticipated reagent/instrument sales pull-through. IDH also announced the stepping down of David Evans as Chairman, with Anthony Martin taking up the position having had a strong track record in the diagnostics and life sciences space.  
Back in June, IDH provided preliminary results for the year to 31 March 2011, in which it reported a 35 per cent increase in revenue to just over £50m, with profit before tax up 51 per cent. The recent trading update looks most promising, and we keep keen look out for further performance related updates. 
Landkom (LON:LKI) International (LKI 3.38p / £14.68m)
The Ukrainian producer of agricultural commodities, announced last week the results of its rapeseed and what harvests. Although the wheat harvest was successful, the yield on the winter rapeseed crop proved disappointing and as a result of the lower than expected revenue generated from rapeseed. The Board now does not expect to report a pre-tax profit for the full year ended 31 October 2011 and has therefore begun a review of the business to consider a broad range of strategic alternatives and further updates are expected in due course.
Special Offer: Invest like Buffett, Slater and Greenblatt. Click here for details »
Lifeline Scientific (LON:LSI) (LSIC 170p / £12.35m)
Leading medical technology company focused on developing proprietary technologies designed to improve the quality and availability of vital organs for transplant issued a trading update for the six months ended 30 June 2011. On the back of another strong year in 2010, the Company reported good progress throughout the first half of its financial year. Further positive clinical research findings have driven broader adoption and usage of the LifePort Kidney Transporter and continued growth in sales of associated single use consumables. At the period end there were some 120 transplant programs in 20 countries employing LifePort. LSI's ongoing efforts in emerging transplant markets leaves the Company confident that sales of the LifePort Kidney Transporter will continue to grow in the near term. In particular, progress in Brazil is expected to provide additional momentum toward the end of this year into 2012 as the Company is nearing completion of regulatory approvals to enable full market access. In addition, product line innovations continue to drive market adoption and strengthen the Company's presence in the global transplant community.
MDM Engineering (LON:MDM) Group (MDM 98p / £36.51m) 
MDM announced that it has been awarded the Gold Fields Ghana Limited (E)PCM contract for the Tarkwa project in Ghana, which will include the provision of services for the CIL Crushing Plant Expansion Project. MDM completed a Conceptual Study for the CIL crushing optimisation in September 2010. The Conceptual Study examined the existing test work, plant operations and plant equipment in order to develop the flow sheets to best achieve the optimisation. In March 2011, detailed engineering and design was submitted and based on this, MDM will be moving forward with expanding the project.   
Mediazest (LON:MDZ) (0.62p / £1.55m)*
Creative digital out-of-home advertising and audio-visual integrator has announced its final results. Revenue for the year 2011 increased by 60 per cent on last year to £918,000. The Company has also managed to reduce losses after tax by 60 per cent to £457,000. This improvement in gross margins is attributed to moves by the Company to focus business towards higher margin installation, maintenance and consulting services rather than solely on equipment sales. Additionally, the Company had a fund-raise of £440,000 in March 2011 from both existing and new shareholders. The cash balance of MediaZest currently £365,000.  
Namakwa Diamonds (LON:NAD) (NAD 13p / £28.23m) 
The integrated diamond resource group encompassing mining, trading and manufacturing has reached an agreement with strategic partner Jarvirne securing the immediate funding requirements of the Company's key kimberlite mining project at Kao in Lesotho. The US$40m, 2 year secured loan facility will enable their operating subsidiary Storm Mountain Diamonds to complete the Phase I development and move into commercial production at their flagship asset at the Kao Mine in Lesotho.  The Company also announced Edward Haslam's appointment as Chairman with immediate effect, and Alex Davidson as Senior Independent Non-Executive Director of the Company. Two further nominee directors have been appointed to the Board, as non-executive directors:  Allen Gessen and Gerard Holden, both are currently advisers to Jarvirne.
NetDimensions (LON:NETD) (NETD 23.25p / £5.89m)
NetDimensions is a provider of performance, knowledge and learning management systems. The company's products and services are aimed to deliver and manage corporate training, career development, assessment and certification programs, and help clients address regulatory compliance needs. Clients include government agencies, businesses, healthcare insurers and other industries. The Company has just announced its interim results ended June 2011. The Company has grown by about 30 per cent, 20 per cent attributed to organic growth as a result of growth in sales and the rest resulting from sound strategic acquisitions the company made in 2010, which has contributed positive synergies. NetDimensions has 63 new clients through direct sales or resellers (the Company allows its licenses to be resold), including major contract with Intekras, a professional services firm that advises the US federal, state and local governments. Much of this growth is attributable to their technological innovation, particularly in user interfaces and mobile platforms. In H1, despite strong growth in sales, the Company made a net loss of $0.7m in H1,  primarily due to business seasonality which the Company expects to turn around in the H2. The Company has a strong cash position, $5.9m, and no debt. NetDimensions is looking to expand in emerging markets, such as Brazil and China, and is looking to make strategic decisions on setting up operations in these markets. So far, the Company's trading in 2011 is in line with management's growth expectations. 
Polo Resources (LON:POL) (POL 5.41p / £126.58m)
Reported unaudited preliminary results for the 12 months ended 30 June 2011, which stated that net profit for the year of US$65.2m (30 June 2010: US$28.8m). Polo completed the disposal of its uranium interests, including Extract Resources, for US$142m and realised a net gain on disposal of US$62.7m adding to the US$20m deferred cash consideration for their 50 per cent interest in the Peabody-Polo Resources Mongolian coal joint venture. The Board utilised part of the proceeds of the disposal to fund a special dividend to shareholders of three pence per share for a total of US$113.9m. US$7.8m was devoted to the share buy-back programme and a total of 168.4m shares were cancelled from the Company's share capital during the period. Subsequent to the financial year end, the interest in Caledon Resources plc is being realised as Guangdong Rising (Australia) Pty Ltd confirmed acquisition of Caledon in an all cash offer of 112 pence per share. Polo will receive total gross proceeds on the disposal of its remaining interest of approximately £90.15m. The Board of Polo intends to utilise part of the proceeds to fund a special dividend to shareholders of two pence per share, upon completion of the sale of Caledon and receipt of funds.
Rurelec (LON:RUR) (RUR 7.75p / £32.60m) 
Rurelec, the electricity utility focused on the development of power generation capacity and rural electrification projects in Latin America, last week announced its unaudited interim results for the six months ended 30 June 2011. The Company increased its turnover to £7.2m (2010: £4.7m) and made a gross profit of 33.3m for the first half of the year (2010: £1.4m). Events at Energia del Sur, its asset in Argentina, are satisfactory and in line with expectations. Its other principal asset is the value of the nationalised interest in Guaracachi, Bolivia and progress is being made on the arbitration process for the payment of compensation for assets nationalised in Bolivia. The Company remains committed to paying a special dividend when Bolivia settles the expropriation claim or when EdS is refinanced. 
Silence Therapeutics (LON:SLN) (SLN 1.6p / £9.23m)*
Silence Therapeutics, a leading global RNA interference therapeutics company has announced a deal with InteRNA Technologies, a biopharmaceutical company developing pathway targeted microRNA-based therapeutics for cancer. The deal will see both company's working to develop novel microRNA therapeutics for the treatment of cancer. This will combine the delivery capabilities of Silence's proprietary AtuPLEX delivery system and InteRNA's microRNA's to develop multiple drugs. Silence is currently conducting a phase 1 trial with Atu027 in patients with advanced solid cancer. Atu027 is based on AtuPLEX delivery technology. Interim data analysis from a trial conducted in 2011 for the American Society of Clinical Oncology has shown that Atu027 is safe and well tolerated in patients, providing broad support for AtuPLEXas an effective siRNA delivery technology with the potential of overcoming the delivery challenges associated with RNAi therapeutics.  
Stadium (LON:SDM) Group (SDM 68.5p/£20.12m)
Stadium Group, provider of electronic equipment manufacturing services and power supplies, provided interim results for the 6 months to 30 June 2011. Results appeared to be somewhat flat, with revenues of £23.2m (2010: £23.12m), whilst profit before tax went up by 9 per cent to £1.58m. Net cash on the balance sheet stood at £3.7m (2010: £1.67m), and the Company paid an interim dividend, up 10.5 per cent to 1.05p per share.
The Company appointed a new Chief Executive, Stephen Phipson CBE, on 1st September to spearhead a growth strategy and capitalise on opportunities across the entire business. A cost cutting programme is one area being looked at, with a considerable saving expected from a possible centralisation of materials procurement. The period also saw the divestment of the surplus property at Chingford- all in the Company looks to be in a process of rationalising its business and looks ahead with great optimism. 
Tandem (LON:TND) Group (TND 98p / £9.56m)
Designers, developers and distributors of sports and leisure equipment, announces an H1 Trading Update:  Like for like H1 revenue was down to £16.7m (vs. £19.1m) Although gross margins improved following more favourable currency rates and shipping costs, management expects that the profit for the period before taxation will be lower than the last year but above H1 09.  Despite the difficulties, profitability from the bicycles and accessories business was greater than the comparative period last year demonstrating that the strategies implemented in last year's strategic review are coming to fruition: Greater focus on flagship brands of Claud Butler and Dawes.  However, in the sports, leisure and toys businesses the exceptionally cautious buying plans from national retailers, has had an adverse impact on performance.  Nevertheless, this part of the Group still remains profitable. Looking ahead, there are currently no indicators that the position will improve, although listings for Spring/Summer 2012 have been maintained and are broadly similar to 2011.  The Company is expecting to be able to announce that an interim dividend will be paid.  
Tristel (LON:TSTL) (TSTL 43.5p / £17.39m) 
The manufacturer of infection control, contamination control and hygiene products, announced that it has received the administrative licences to sell its medical instrument disinfectant "Fuse" and surface disinfectant "Jet" from the Chinese Health authorities. Tristel Fuse is a mixable sachet which contains a single, easy to use dose of Tristel's proprietary chlorine dioxide chemistry. Fuse is first activated within the sachet and then simply added to five litres of water to create the correct concentration for cleaning and disinfection of medical instruments. Tristel Jet is a non-aerosol gel-based trigger spray which permits accurate directional application of Tristel's chlorine dioxide chemistry to hard surfaces. Paul Swinney, Chief Executive of Tristel, said: "Our product approval programme in China is progressing well...Worldwide export sales are forecast to be a major contributor to our top-line growth this year." 
UKRProduct (LON:UKR) (UKR 18.5p / £7.55m)
UKrproduct, one of the leading producers and distributors of branded dairy products and third party products in the Ukraine, last week announced its interim results for the six months ended 30 June 2011. Total revenue was up 21 per cent to £25m (2010: £20.7m) with profit before tax up 19 per cent to £0.52m (2010:£0.44m). Within these figures, branded/own label products and distribution services for third party products performed strongly whilst skimmed milk powder saw significant declines in revenue and gross profit as a result of a weak domestic market.
The Company has started construction work to modernise one of its plants within the framework of a project financed by the European Bank for Reconstruction and Development. The upgrade will bring substantial energy and other cost savings from its completion, expected to be in mid-2012.
In the second half of 2011 the Company aims to further increase the sales of branded/own label products with trade marketing campaigns and further adaptation of the product portfolio to meet new market requirements whilst the skimmed milk powder market is expected to remain subdued. Margins are expected to remain under pressure through a combination of the new less favourable milk subsidy regime and increases in raw milk prices and other input costs. The Company will therefore be focused on cost cutting measures to sustain profitability.
Ultrasis (LON:ULT) (ULT 0.68p / £10.31m)
Ultrasis, the provider of interactive health care services, this week announced that its flagship product for the treatment of depression, Beating the Blues, is to be used as a key component in a five year research study within the US Army. The trial, entitled STEPS UP will test the effectiveness of a systems level approach to primary care recognition and management of post-traumatic stress disorder and depression with the overall aim of improving healthcare for service members with PTSD and/or depression. 
Valirx (LON:VAL) (VAL 0.62p / £6.53m)*
ValiRx, a life science company with a focus on cancer diagnostics, has signed an agreement with Medcase OY MCO, a Finnish distributor of personal health products operating across the Nordic region. The Agreement, includes a minimum upfront order for 300 kits being placed by Medcase, will see Medcase use its distribution channels in Finland and Sweden, which will enable ValiRx to accelerate the sales and marketing of the Company's SELFCheck kits. The agreement signed is initially for the period ending 31 December 2011, during which time Medcase will implement and assess the market uptake of the SELFCheck range. Following this initial period, a longer-term commercial distribution agreement may be entered into between ValiRx and Medcase. The agreement also stipulates that Medcase will not deal in other products that will be in competition with the SELFCheck product range. All SELFCheck products provided by ValiRx under the terms of the Agreement will bear the CE marking required for sale into the European Community. Dr Satu Vainikka, CEO, commented: "the agreement with Medcase will hopefully take ValiRx closer to delivering on our goal of building a commercial self-funding biopharmaceutical company."
Verona Pharma (LON:VRP) (VRP 8.25p / £19.79m)
The biotechnology company dedicated to discovering new drugs for the treatment of chronic respiratory diseases announced the results of the clinical trial of its novel cough drug, VRP700, conducted at the University of Florence, Italy. By all the measures used, VRP700 significantly reduced coughing in patients with chronic intractable cough due to underlying lung disease. This beneficial effect was not associated with any adverse effects. The study met all of its primary and secondary endpoints. Michael Walker, CEO of Verona Pharma, stated that: "The data from the trial will be used to further advance the clinical value of VRP700, including identifying and developing a second generation of compounds as well as further clinical studies to facilitate the introduction of VRP700 as a novel, first in class inhaled medicine for the treatment of cough." 
Waterlogic (WTL 175p / £135.81m) 
Waterlogic, a leading manufacturer and global distributor of point-of–use (POU) drinking water purification and dispensing systems, this week announced its inaugural unaudited interim results for the six months ended 30 June 2011. The Company came to market in July 2011 with an IPO raising $65m.The Company reported that despite a challenging wider macroeconomic environment in the Company's main markets in Western Europe and the US, Waterlogic enjoyed a solid performance in the first half of 2011, increasing revenue by 29 per cent. and maintaining good profitability. The Company reported group revenue of $39m (H1 2010: $30.2m) with net income (profits) increased to $1.5m (H1 2010: $0.3m).                               
Xenetic Biosciences (XEN 8p / £14.19m) 
The bio-pharmaceutical company specialising in the development of high-value differentiated biologic drugs and vaccines announced that the Company now trades on AIM under the name Xenetic Biosciences plc and the ticker XEN as opposed to Lipoxen as it was formerly known. Xenetic also announced that it has received a notice of allowance of a patent application that covers the Company's co-delivery technology in the US. The application will proceed to grant shortly and Xenetic Biosciences will provide an update once the patent has been granted. Xenetic Biosciences already has Patents granted in relation to this technology in Europe, Russia and China as well as separate Patents that cover their polysaccharide based vaccines.
There's
value
in the stock market
but do you know where to look?
Get the most concise synopsis of everything that's been proven to work in value investing. If you like your stocks cheap you've found a treasure trove distilled to under 70 pages.
How to find ultimate Bargain Stocks with Ben Graham
How to spot Turnarounds and avoid Value Traps
From Graham to Greenblatt via Piotroski & Lakonishok
How to value stocks and set a margin of safety
Disclaimer:
This document should not be relied upon as being an impartial or objective assessment of the subject matter and is not deemed to be "independent research" for the purposes of the Financial Services Authority (FSA) rules. As a consequence the research (a) has not been prepared in accordance with legal requirements designed to promote the independence of investment research; and (b) is not subject to any prohibition on dealing ahead of the dissemination of investment research (although Hybridan does impose restrictions on personal account dealing in the run up to publishing research as set out in our Conflicts of Interest Policy).

The individuals who prepared this document may be involved in providing other financial services to the company or companies referenced in this document or to other companies who might be said to be competitors of the company or companies referenced in this document. As a result both Hybridan LLP and the individual partners and/or employees who prepared this document may have responsibilities that conflict with the interests of the persons who receive this document.

This document has been issued by Hybridan LLP for information purposes only and should not be construed in any circumstances as an offer to sell or solicitation of any offer to buy any security or other financial instrument, nor shall it, or the fact of its distribution, form the basis of, or be relied upon in connection with, any contract relating to such action. This document has no regard for the specific investment objectives, financial situation or needs of any specific entity. Hybridan LLP and/or connected persons may, from time to time, have positions in, make a market in and/or effect transactions in any investment or related investment mentioned herein and may provide financial services to the issuers of such investments. The information contained herein is based on materials and sources that we believe to be reliable, however, Hybridan LLP makes no representation or warranty, either express or implied, in relation to the accuracy, completeness or reliability of the information contained herein. Opinions expressed are our current opinions as of the date appearing on this material only. Any opinions expressed are subject to change without notice and Hybridan LLP is under no obligation to update the information contained herein. None of Hybridan LLP, its affiliates or employees shall have any liability whatsoever for any indirect or consequential loss or damage arising from any use of this document.

In the UK, this report is directed at and is for distribution only to persons who (i) fall within Article 19(1) (persons who have professional experience in matters relating to investments) or Article 49(2) (a) to (d) (high net worth companies, unincorporated associations, etc) of the Financial Services and Markets Act 2000 (Financial Promotions) Order 2005 (as amended) or (ii) are Professional Clients or Eligible Counterparties of Hybridan LLP (all such persons together being referred to as "relevant persons"). This report must not be acted on or relied up on by persons in the UK who are not relevant persons.

Neither this report nor any copy of part thereof may be distributed in any other jurisdictions where its distribution may be restricted by law and persons into whose possession this report comes should inform themselves about, and observe any such restrictions. Distribution of this report in any such other jurisdictions may constitute a violation of UK or US securities law, or the law of any such other jurisdictions.

Investments in general involve some degree of risk, including the risk of capital loss. The services, securities and investments discussed in this document may not be available to or suitable for all investors. Investors should make their own investment decisions based upon their own financial objectives and financial resources and, if in any doubt, should seek advice from an investment advisor. Past performance is not necessarily a guide to future performance and an investor may not get back the amount originally invested. Where investment is made in currencies other than the investor?s base currency, movements in exchange rates will have an effect on the value, either favourable or unfavourable. Levels and bases for taxation may change. When Hybridan LLP comments on AIM or PLUS Markets shares investors should be aware that because the rules for those markets are less demanding than the Official List of the London Stock Exchange the risks are higher. Furthermore, the marketability of these shares is often restricted.

Hybridan LLP and/or its associated companies may from time-to-time provide investment advice or other services to, or solicit such business from, any of the companies referred to in this document. Accordingly, information may be available to Hybridan LLP that is not reflected in this material and Hybridan LLP may have acted upon or used the information prior to or immediately following its publication. In addition, Hybridan LLP, the partners, directors and employees thereof and/or any connected persons may have an interest in the securities, warrants, futures, options, derivatives or other financial instrument of any of the companies referred to in this document and may from time-to-time add or dispose of such interests. Neither the whole nor any part of this material may be duplicated in any form or by any means. Neither should any of this material be redistributed or disclosed to anyone without the prior consent of Hybridan LLP. Hybridan LLP is Authorised and Regulated by the Financial Services Authority and is a member of the London Stock Exchange.


Hybridan LLP
29 Throgmorton Street, London EC2N 2AT

If you would like to receive other research reports from Hybridan, or would like to unsubscribe, please e- mail research@hybridan.com, title e-mail "research reports" or "unsubscribe me" Hybridan LLP is authorised and regulated by the Financial Services Authority Member of the London Stock Exchange
---
---

Rurelec PLC is a United Kingdom-based company. The Company develops, owns and operates power generation capacity in the Southern Cone of Latin America. The Company has two princiipal business lines, such as ownership of power generation facilities on the national grid and in isolated areas, selling electricity on commercial terms and management of rural electrification projects which connect outlying communities to a local electricity distribution system; projects which have been publicly funded by the World Bank, donor countries or multi-lateral development agencies. As of December 31, 2011, the Company's activities include operations in Argentina, development in Chile and Peru and pursuit of its claim against the Bolivian Government. Subsequent to the year end, December 31, 2011, the Company acquired 50% interest in Cascade Hydro Limited., a hydroelectric power development company focused on run-of-river projects. more »

Stadium Group plc is engaged in the provision of electronic design and build solutions. The Company provides electronic technologies, including power supplies and electronic manufacturing services (EMS) supplying original equipment manufacturers (OEMs) in the industrial, security, lighting, green energy, medical and personal care and communication markets. It derives its revenues from two main areas of activity: provision of sub-contract electronic manufacturing services and design and manufacture of power supplies. As of December 31, 2011 the principal subsidiaries of the Company included Stadium Asia Limited, which is engaged in electronic manufacturing services; STMC Limited, which is engaged in electronic manufacturing services, and Stadium Power Limited, which is engaged in custom power supplies. In September 2012, the Company acquired IGT Industries Ltd. In December 2012, the Company sold its Hong Kong property. more »

Ukrproduct Group Limited (Ukrproduct) is a holding company for a group of dairy based fast moving consumer goods (FMCG) businesses located in Ukraine. The principal activity of Ukrproduct is the production and distribution of branded dairy foods in Ukraine and the export of milk powder. The Company operates in three segments: branded products, non-branded product and distribution services. Its branded products segment includes processed cheese, hard cheese, packaged butter and spreads. Its non-branded product segment includes skimmed milk powder and other skimmed milk products. Its distribution services segment includes resale of third-party goods and provision of transport services. On April 03, 2012, Ukrproduct acquired the LLC Zhyvyi Kvass. The Company's subsidiaries include Teofipolskiy Dairy Plant Private Enterprise SC, Milk investments Private Enterprise SC, Favorit-Konsulting Private Enterprise and Starokonstantinovskiy Molochniy Zavod SC. more »