Hybridan SmallCap Wrap - a plum deal for IDEA, PHS investors get proactive and Two more surgeons join SUN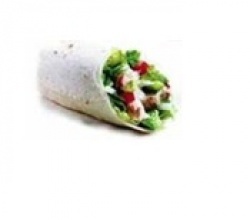 The UK financial markets saw some movements during the last week, with the FTSE rising by 10 points to close at 5,924 and the AIM All Share closing at the same level of 688. News has included UK consumer price inflation remaining unchanged at 2.7 per cent in November and UK house prices rising 0.2 per cent on October, whilst the US saw a 0.3 per cent fall in its consumer price index. Discussions on the US 'Fiscal Cliff' were also said to be progressing, with a deal required by 1st January to avoid the implementation of steep tax rises and sharp spending cuts. The week ahead sees the Bank of England Monetary Policy Committee minutes to rates meeting, UK public finance data and US third quarter GDP results all being announced. If you would like to unsubscribe, please email enquiries@hybridan.com with "unsubscribe me". Disclaimer- This document, which does not constitute research, has been issued by Hybridan LLP for information purposes only- please refer to the disclaimer in full below.  
  Angle (LON:AGL 25.5p/£10.28m) ANGLE, the specialist medtech company, this morning announced that it has released its Parsortix non-invasive cancer diagnostic product to its research partners. ANGLE's patent-protected Parsortix technology enables the simple and effective capture and counting of very rare circulating tumour cells from cancer patient blood. ANGLE has established long term partnership arrangements with two research partners: the Cancer Research UK-funded Paterson Institute for Cancer Research, The University of Manchester's world-leading cancer research institute; and the University of Surrey's Oncology Department, which works alongside the Royal Surrey Hospital and is a leading UK cancer research centre. The main areas of focus for the first stage of the research partners' work will include further development of the staining / cell identification protocols to mark the captured cells definitively as cancer cells in the GEN3 cassette; and testing of the system with cancer patient blood to provide independent confirmation of the performance of the Parsortix device. Following confirmation from these research partners that the system is working successfully, ANGLE expects to be able to release a product for research purposes for sale early in the New Year.
Anglo Asian (LON:AAZ 48p/£53.5m) Anglo Asian Mining, a gold producer with a broad portfolio of production and exploration assets in Azerbaijan, has signed a contract with Glencore for the sale of 2,500 wet tonnes and 550 dry tonnes of copper concentrate, when available, from its Gedabek gold/copper/silver mine in western Azerbaijan. The Company produces copper in the form of a precipitated copper sulphide concentrate by-product, which also contains silver with commercial value and a small amount of gold, from its plant at Gedabek. Under the terms of the sales agreement, which is due to commence before the end of the current year, Glencore will purchase 250 tonnes per month of copper concentrate product.
Aurum Mining (LON:AUR 3.25p / £3.84m) Aurum Mining, the gold and tungsten explorer focused on Spain, has announced further results from its ongoing trenching programme at its Cabeza de Caballo gold permit area in Salamanca Province, a joint venture with Ormonde Mining (LON:ORM 6.5p/ £25.9m). Results received from samples collected in the latest two trenches excavated on an extensive gold-in-soil anomaly have encountered gold mineralisation over two wide zones of high grade. These results follow on from initial trenching that encountered similar gold mineralisation as announced on 23 October 2012. One of the trenches encountered two main zones of veining and mineralisation (19m and 30m wide respectively). Best intervals within the two mineralised zones include four metres grading 8.17 g/t and 1 metre grading 14g/t gold.
DiamondCorp (LON:DCP 4.12p /£11.17m) DiamondCorp, the Southern African diamond mine development and exploration company, has conditionally raised £4.2m through the issue of 14 per cent senior secured convertible bonds.  The issue totals R40m (£2.8m) of bonds issued to investors in South Africa and £1.4m of bonds issued to investors in the UK. The net proceeds of the SA Bonds and the UK Bonds plus the US$6m term loan from Laurelton Diamonds, Inc., a wholly-owned subsidiary of Tiffany & Co. announced last month, equate to a total of approximately R113m which finalises the funding required for the 1.2 metric tonnes per annum 47 Level underground block cave development at the Lace diamond mine in South Africa. The release of the proceeds of the bonds from escrow is conditional upon the completion of the Tiffany Loan. Drafting of a binding legal agreement for the Tiffany Loan is expected to be completed before year end.
Galileo (LON:GLR  29p / £24.09m) Galileo, the emerging African Phosphate/Rare Earth Exploration company, announced its interim results for the six months ended 30 September 2012. The Group reported a basic loss of £584,409 (2011: £544,121). Chairman Colin Bird noted: "The Preliminary Economic Assessment (PEA) is progressing satisfactorily, within budget and on time, and we are confident that we will receive a favourable outcome allowing us to progress into a full feasibility study. The key risk factors in a Rare Earth Elements (REE) project are generally processing and the work to date suggests that this will not be a fatal flaw to prevent Galileo from progressing with this project. Our scrutiny of competing companies suggests that Glenover is extremely well positioned in its mix of critical Rare Earths; recognising this Galileo is committed to a fast track approach to developing the project. Previous exploration on the "Nkombwa Hill" Project by Rare Earth International Ltd. identified a number of drill ready REE targets. An initial drilling programme has been designed to define the extent and continuity of the REE mineralisation in the more attractive targets. Recognising the complexity of the REE market together with processing constraints, the Company is actively pursuing avenues for corporate and strategic alliances in order to enhance the overall value of the projects and to ensure a prime position in the rapidly developing REE arena."
Hydrodec (LON:HYR 11.88p/£48.71m) Hydrodec, the cleantech industrial oil-refining group, has announced that it has achieved proof of concept in its industrial oil research programme by producing a high quality Group II base oil sample from a wide range of used industrial oils, creating a material new market opportunity and giving the Company an insight into how the technology can be utilised to re-refine engine oils. Ian Smale, Chief Executive of Hydrodec, commented: "The global market for naphthenic transformer oil sales is estimated at approximately US$1.5 billion per annum; the market for industrial oil sales is approximately US$8 billion per annum and for engine oil sales is approximately US$20 billion per annum."
Ideagen (LON:IDEA 18.75p / £14.6m) Ideagen, a supplier of compliance based information management software, has announced the acquisition of the entire issued share capital of Plumtree Group Ltd, a UK based business supplying software to the healthcare sector for total consideration of £2.5m, of which £1.6m payable in cash and £0.9m payable in new shares at 20 pence per share. The acquisition is in line with the Company's strategy of acquiring profitable businesses with IP and recurring revenues that supply to highly regulated sectors. The Company is also raising £6m (before expenses) via a placing of new ordinary shares to both new and existing investors.
Idox (LON:IDOX 54p/£187.94m) A leading supplier of software and services, IDOX, announced final results for the year ended 31 October 2012. Revenues were up 50 per cent to £58m (2011: £39m); a combination of strong organic growth and acquisition performance. The Engineering Information Management Division revenues reached 31 per cent of the total (2011: 12 per cent of total) whilst international revenues increased to 31 per cent (2011:12 per cent). Profit before tax came in at £6.9m (2011: £5.6m) and adjusted EPS (excludes amortisation, impairment, restructuring, corporate finance and share option costs) increased 55 per cent to 3.83p (2011: 2.47p). The Company proposed a dividend of 0.40p (2011: 0.36p), with a total for the year of 0.675p (2011: 0.60p)- a 13 per cent increase over last year. IDOX completed and integrated £24m of acquisitions funded by cash flow and a new acquisition debt facility resulting in year-end net debt of £21.5m (2011:£2.4m), maintained within a prudent multiple of EBITDA.
Immunodiagnostic Systems Holdings (LON:IDH 312.25p/£88.69m)  Immunodiagnostic Systems Holdings announced the appointment of Chris Yates as Group Finance Director, taking over from Interim Group Finance Director Barry Hextall who now assumes his previous role as Deputy. Chris was previously Group FD at Nexus Vehicle Holdings Limited and at Cozart plc, as well as at private specialist diagnostics company, Abingdon Health Limited. Chris has led a number of acquisitions in his previous roles, and his responsibilities have extended into the area of human resources.
Jubilee Platinum (LON:JLP 9.12p/£28.58m) Jubilee Platinum, a mining exploration and development company with a primary focus on platinum group elements, has announced that it is in an advanced stage of discussions for a proposed business combination or merger by way of a proposed scheme of arrangement with Australian listed Platinum Australia Ltd. The parties have exchanged a Heads of Agreement defining the key elements of the scheme which will be used to prepare the final scheme implementation agreement. The merger will create a large platinum mining group with the potential to be within the top 5 platinum producers in the world. The combined group would have access to the ConRoast process for its future concentrate production.
LiDCO Group (LON:LID 13.38p/£25.9m) The cardiovascular monitoring Company gave an update on trading last week. LiDCO has now acquired the existing LiDCOrapid customer base from Covidien, its previous US distribution partner.  Consequently LiDCO's own direct sales organisation, headquartered near Chicago, has now taken full responsibility for the sale and distribution of all LiDCOrapid products in the US. After an initial integration and switch-over period, it is expected that the associated revenues from this customer base will enhance profitability. The Company is continuing discussions with a number of potential partners in the US market and will update shareholders in due course.
Mirada (LON:MIRA 11.25p/£3.99m) Mirada, the audiovisual content interaction specialist, has announced a new contract with a leading broadband and telephony operator in Latin America, which is launching a new digital satellite service in the second half of 2013. The contract is expected to be worth in excess of US$2m in revenue over the next two years to the Company. Mirada will provide the browser-based Electronic Programme Guide (EPG) for the service, in partnership with leading conditional access and set-top box vendors in the industry. The contract is structured so that Mirada can earn set-up fees plus licence fees dependent on the number of subscribers signing up to the service, in addition there will be annual support and maintenance fees once the service is launched.
Special Offer: Invest like Buffett, Slater and Greenblatt. Click here for details »
Norseman Gold (LON:NGL 2.58p/£28.82m) The Directors of Norseman Gold provided a further update to the announcement of 3 October 2012 relating to the appointment of an Administrator to Norseman's principal operating subsidiary Central Norseman Gold Corporation Limited (CNGC). The voluntary administrator of CNGC has released an interim report to creditors dated 10 December 2012 which does not include any proposed Deed of Company Arrangement or any recommendations by the Administrator as to the future of CNGC. The Administrator has stated that, in the event of liquidation, absent recoveries from matters arising from the administrator's/liquidator's investigations, there will be insufficient moneys to pay any dividend to employee priority creditors and unsecured creditors and likely a shortfall to secured creditors. The Administrator, with the support of the Committee of Creditors, approached the Federal Court for orders to further extend the convening period until 28 February 2013. Those orders were granted on the 4 December 2012. Consequently now the meeting of creditors to be held pursuant to section 439A of the Act is to be held no later than 7 March 2013.
One Media iP Group (LON:OMIP 4.1p/£2.24m)* One Media, the profitable Netlabel, consolidator and acquirer of music and video rights, announced the acquisition of Men & Motors in its entirety and the entire library of rights from Granada Television Productions Limited and ITV Digital Channels Limited. The acquisition, which is being made for an undisclosed sum, includes the sale and assignment of all rights to the content and trademarks of Men & Motors to One Media of approximately 1,600 hours of programming and over 3,000 different episodes from a variety of popular shows from the Men & Motors catalogue of rights. One Media will now look to derive value from the content by re-packaging it for sale across a variety of digital platforms including iTunes, Amazon, and YouTube. One Media also separately announced that it is considering a move to AIM.
Omega Diagnostics Group (LON:ODX 16.25p/£13.85m) Omega Diagnostics Group, the medical diagnostics company, announced that Food Detective(R), the Company's consumer facing product which has been adapted for the Chinese Market to test a person's reaction against 14 common food types, has been formally approved by the State Food and Drug Administration of the People's Republic of China. The product will be distributed by HOB Biotech Group Suzhou Co., Ltd, under an existing distribution agreement which runs for 5 years. The Company also announced last week that it has agreed a £1m increase in its overdraft facility to £1.7m to support the working capital investment required to scale-up manufacturing for the Company's new Point-of Care CD4 test for monitoring T-cells in HIV positive patients. The CD4 test was pre-launched at the 19th International AIDS Conference in Washington DC, and profiled at the 1st International Conference of the African Society of Laboratory Medicine in Cape Town, South Africa, where it received positive feedback.
Proactis (LON:PHD 28p/£8.84m) The specialist Spend Control software provider announced that ISIS Equity Partners LLP, a company which holds 26.28 per cent in the Company, has written to the Company asking for a strategic review and wanting to make shareholders aware of a number of points. There is some concern at the performance of the Company since admission, requesting that the Board clearly articulate to all shareholders its strategy for creating shareholder value, requesting that the Company formally appoints corporate finance advisers to assess a sale or merger of the business, and finally that all directors should seek re-election annually.
Scancell Holdings (LON:SCLP 43.75p/£85.08m) Scancell Holdings, the developer of therapeutic cancer vaccines, announced that the Gene Therapy Advisory Committee (GTAC) and the Medicines and Healthcare products Regulatory Agency (MHRA) Medicines Division have given their approval to dose an extra group of patients with a higher, 8 mg, dose of SCIB1, its DNA ImmunoBody® vaccine being developed for the treatment of melanoma. The new cohort will recruit up to six more patients in parallel with the patients being recruited into Part 2 of the study.  Patients with metastatic tumours present may enter the new cohort so that their tumour response can be assessed, whereas patients who have had their tumours surgically removed may enter Part 2.   Scancell is planning to start treating patients with the 8mg dose in the New Year. Part 2 of the study continues to be on track to be completed by the end of 2013. A successful outcome, if achieved, would confirm the potential of SCIB1 as a new cancer treatment as well as validating the Immunobody® platform technology. Scancell separately announced that Nigel Evans, a Director on the Company's Board of Directors and Company Secretary, has resigned effective 11 December 2012.
Scientific Digital Imaging (LON:SDI 17p /£3.06m) The AIM quoted group focused on the application of digital imaging technology to the needs of the scientific community provided an update on its recently launched division, Synoptics Health. The division has developed a patented system which addresses the major problem of detecting dirty surgical instruments in hospitals, using a highly sensitive fluorescence-based test going far beyond the capabilities of current techniques. Called ProReveal, the technology was developed with the Queen Mary University of London, and shown in trials performed at Great Ormond Street Hospital and University College London Hospital to detect nanogram levels of protein contamination on surgical instruments, which is around 100 times more sensitive than tests currently used. Orders in the UK since launch have been placed for ten systems, and the Company believes growth in expected sales of the ProReveal product will ensure that SDI finishes 2012 with strong growth in turnover. Performance in the other divisions of SDI has also been good with strong sales- the Syngene's PXi system in particular has exceeded forecasts in Europe and, Synbiosis' ProtoCOL 3 system for automatically counting bacterial colonies also showed impressive growth.
Sunrise Resources (LON:SRES 0.85p / £3.10m) The Board of Sunrise, the diversified mineral exploration and development specialist, announced audited results for the year ended 30 September 2012. Cue 1 kimberlite was confirmed as diamondiferous containing high quality stones. Two new kimberlite occurrences were also discovered on the Cue Project. A scoping Study has been completed for the Derryginagh Barite Project and is promising enough to justify more work. However the Company surrendered the option on the Long Lake Gold project.
Surgical Innovations Group (LON:SUN 6.5p/£26.20m) Surgical Innovations Group, a designer and manufacturer of creative solutions for minimally invasive surgery (MIS), this morning announced the appointment of Colorectal consultant surgeon John Griffith and Neurosurgeon Jake Timothy to its Clinical Advisory Board (CAB) with immediate effect. John Griffith, BM, BS, FRCS, is a Consultant Colorectal and General Surgeon specialising in colorectal surgery including inflammatory bowel disease and functional disorders, as well as laparoscopic general surgical procedures including cholecystectomy and hernia operations. John is keen to work with the SI design team to develop and advance the current products further to the particular needs of colorectal surgery. Jake Timothy, MBBS, MD, FRCS (Eng & SN), is a Consultant Neurosurgeon and Spine Surgeon specialising in the management of head trauma and the development of spinal surgery at Leeds General Infirmary.  Jake was a National Institute of Clinical Excellence (NICE) advisor on interspinous process distracters (X-stop) and minimally invasive XLIF procedure and an international figure regarding the training of surgeons. He has introduced many new techniques to the department with a focus on MIS. Graham Bowland, Chief Executive Officer for Surgical Innovation, said: "Our CAB now consists of 11 extremely experienced surgeons with differing fields of speciality allowing SI to develop products to suit a broad range of clinical disciplines."
TyraTech (LON:TYR 5.12p / £4.92m) TyraTech, a natural life sciences company, announced that the Company has been granted registration for its new personal insect repellent NO-SKEETO!TM in Germany. This means that the product is approved and ready for immediate commercialisation in retail channels. NO-SKEETO!TM features TyraTech's Nature's TechnologyTM platform which harnesses the power of natural ingredients to deliver best-in-class efficacy and family safety. Both Laboratory and Field trials have demonstrated that NO-SKEETO!TM significantly outperforms 15 per cent DEET (a competitor product) for both mosquito and tick repellency. The Company has filed for patent protection for its NO-SKEETO!TM formulation and has submitted data from the laboratory and field trials for publication in two international journals, and has already been granted registration in the U.S. market. TyraTech also announced that, through its joint venture with AMVAC Chemical Corporation, it has delivered its first shipments of its TerminixTM branded household insecticide product line, featuring TyraTech's Nature's TechnologyTM, to a major US national retail chain.
*A corporate client of Hybridan LLP
There's
value
in the stock market
but do you know where to look?
Get the most concise synopsis of everything that's been proven to work in value investing. If you like your stocks cheap you've found a treasure trove distilled to under 70 pages.
How to find ultimate Bargain Stocks with Ben Graham
How to spot Turnarounds and avoid Value Traps
From Graham to Greenblatt via Piotroski & Lakonishok
How to value stocks and set a margin of safety
Disclaimer:
This document should not be relied upon as being an impartial or objective assessment of the subject matter and is not deemed to be "independent research" for the purposes of the Financial Services Authority (FSA) rules. As a consequence the research (a) has not been prepared in accordance with legal requirements designed to promote the independence of investment research; and (b) is not subject to any prohibition on dealing ahead of the dissemination of investment research (although Hybridan does impose restrictions on personal account dealing in the run up to publishing research as set out in our Conflicts of Interest Policy).

The individuals who prepared this document may be involved in providing other financial services to the company or companies referenced in this document or to other companies who might be said to be competitors of the company or companies referenced in this document. As a result both Hybridan LLP and the individual partners and/or employees who prepared this document may have responsibilities that conflict with the interests of the persons who receive this document.

This document has been issued by Hybridan LLP for information purposes only and should not be construed in any circumstances as an offer to sell or solicitation of any offer to buy any security or other financial instrument, nor shall it, or the fact of its distribution, form the basis of, or be relied upon in connection with, any contract relating to such action. This document has no regard for the specific investment objectives, financial situation or needs of any specific entity. Hybridan LLP and/or connected persons may, from time to time, have positions in, make a market in and/or effect transactions in any investment or related investment mentioned herein and may provide financial services to the issuers of such investments. The information contained herein is based on materials and sources that we believe to be reliable, however, Hybridan LLP makes no representation or warranty, either express or implied, in relation to the accuracy, completeness or reliability of the information contained herein. Opinions expressed are our current opinions as of the date appearing on this material only. Any opinions expressed are subject to change without notice and Hybridan LLP is under no obligation to update the information contained herein. None of Hybridan LLP, its affiliates or employees shall have any liability whatsoever for any indirect or consequential loss or damage arising from any use of this document.

In the UK, this report is directed at and is for distribution only to persons who (i) fall within Article 19(1) (persons who have professional experience in matters relating to investments) or Article 49(2) (a) to (d) (high net worth companies, unincorporated associations, etc) of the Financial Services and Markets Act 2000 (Financial Promotions) Order 2005 (as amended) or (ii) are Professional Clients or Eligible Counterparties of Hybridan LLP (all such persons together being referred to as "relevant persons"). This report must not be acted on or relied up on by persons in the UK who are not relevant persons.

Neither this report nor any copy of part thereof may be distributed in any other jurisdictions where its distribution may be restricted by law and persons into whose possession this report comes should inform themselves about, and observe any such restrictions. Distribution of this report in any such other jurisdictions may constitute a violation of UK or US securities law, or the law of any such other jurisdictions.

Investments in general involve some degree of risk, including the risk of capital loss. The services, securities and investments discussed in this document may not be available to or suitable for all investors. Investors should make their own investment decisions based upon their own financial objectives and financial resources and, if in any doubt, should seek advice from an investment advisor. Past performance is not necessarily a guide to future performance and an investor may not get back the amount originally invested. Where investment is made in currencies other than the investor?s base currency, movements in exchange rates will have an effect on the value, either favourable or unfavourable. Levels and bases for taxation may change. When Hybridan LLP comments on AIM or PLUS Markets shares investors should be aware that because the rules for those markets are less demanding than the Official List of the London Stock Exchange the risks are higher. Furthermore, the marketability of these shares is often restricted.

Hybridan LLP and/or its associated companies may from time-to-time provide investment advice or other services to, or solicit such business from, any of the companies referred to in this document. Accordingly, information may be available to Hybridan LLP that is not reflected in this material and Hybridan LLP may have acted upon or used the information prior to or immediately following its publication. In addition, Hybridan LLP, the partners, directors and employees thereof and/or any connected persons may have an interest in the securities, warrants, futures, options, derivatives or other financial instrument of any of the companies referred to in this document and may from time-to-time add or dispose of such interests. Neither the whole nor any part of this material may be duplicated in any form or by any means. Neither should any of this material be redistributed or disclosed to anyone without the prior consent of Hybridan LLP. Hybridan LLP is Authorised and Regulated by the Financial Services Authority and is a member of the London Stock Exchange.


Hybridan LLP
29 Throgmorton Street, London EC2N 2AT

If you would like to receive other research reports from Hybridan, or would like to unsubscribe, please e- mail research@hybridan.com, title e-mail "research reports" or "unsubscribe me" Hybridan LLP is authorised and regulated by the Financial Services Authority Member of the London Stock Exchange
---
---

ANGLE plc (ANGLE) is a holding commercially driven specialist medical diagnostic company with pioneering products in cancer diagnostics and foetal health. The Company's principal subsidiaries are Parsortix Inc (Parsortix) and Novocellus Limited, which are commercially driven specialist medical diagnostics companies with pioneering products in cancer diagnostics and foetal health. ANGLE also owns a major investment in Geomerics Limited, a business with a computer graphics technology platform, and a specialist technology consultancy. The Company operates in four segments: Controlled investments in medical diagnostics, Non-controlled investments, Ventures and Management services. ANGLE has developed its Parsortix technology to capture circulating tumor cells (CTCs) in cancer patient blood. more »

Anglo Asian Mining PLC is a United Kingdom-based is a holding company and a provider of support and management services to its operating subsidiary R.V. Investment Group Services LLC (RVIG). The Company is engaged in gold/copper/ silver mining production in Azerbaijan. The Company's portfolio covers 1,962 square kilometers(sq km), consists of the Gedabek, which is an open pit heap leach gold/ copper/silver mining operation located on a 300 sq km Contract Area in western Azerbaijan across the Tethyan Tectonic Belt. The 300 sq km Gosha Contract Area is located in western Azerbaijan, 50 km north-west of Gedabek and contains three prospects: Gosha, Itkirlan and Munduglu. Company's 462 sq km Ordubad Contract Area is located in the Nakhchivan region of Azerbaijan and contains numerous targets including Shakardara, Piyazbashi, Misdag, Agyurt, Shalala and Diakchay. more »

Aurum Mining Plc is an investment company. The Company has two segments: Corporate and Mining. Corporate segment include the heads office activities of the Company and all non-current assets allocated to corporate activities in the United Kingdom. Mining segment is engaged in the mining, production and exploration of gold and other precious metals and all noncurrent assets allocated to mining activities in the Kyrgyz Republic. As of March 31, 2010, the subsidiaries of the Company included Aurum Mining Kazakhstan LLP, Tryden International Limited and Aurum Mining KG. On December 22, 2009, the Company completed the disposal of Kaldora Company Limited and the Andash Mining Company, which operated in the Kyrgyz Republic. more »