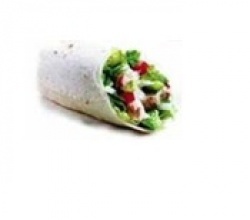 Animalcare (LON:ANCR) Group (ANCR) [129p/£26.73 million]
One of the leading suppliers of veterinary medicines announced the launch of a new product for problems related to canine ageing. Vitofyllin will be available in tablet form and acts as a central nervous system stimulant for older dogs suffering from dullness, poor demeanour and unwillingness to exercise. This forms part of a collaboration between Animalcare and three of its European partners, and has enhanced the company's in-house expertise having been contract synthesised. The regulatory procedure was also the first time a bioequivalence bio-waiver had been successfully applied for and obtained in Europe. The market in the UK and Ireland is said to be worth £1.5 million per annum.
BlueStar SecuTech (BSST) [6p/£4.4 million]
BlueStar SecuTech, a supplier of digital video surveillance solutions in China, has announced that it has received an order from the Bank of Beijing, worth approximately ¥5 million (£0.5 million). The contract is for the provision of networked surveillance services and solutions for the second part of a project with Bank of Beijing. The company has also won a contract with Shanghai Pudong Development Bank. The order, worth approximately ¥1.7 million (£0.2 million), will help build a network command center in the Chengdu branch.
Craneware (LON:CRW) (CRW) [425p/£114.72 million]
The Edinburgh-headquartered provider of automated revenue integrity solutions for the US healthcare market announced final results for the year to 31 December 2012. Revenue was up 8% to $41.1 million (£25.5 million; 2011: $38.1 million) whilst adjusted pre-tax profit increased by 16% to $10.8 million (2011: $9.3 million). Cash at year end continued at a strong level of $28.8 million (2011: $24.2 million), and a dividend of 5.7p is to be paid taking the total dividend for the period to 10.5p, some 19% higher than the year before (2011: 8.8p).
The company's progress continues to be closely linked with the navigation of the US healthcare market, which is seeing healthcare facilities across the country looking for efficiency gains across their revenue generating areas. Whilst 75-80% of revenues currently come from the Annuity SAAS model, which sees licence fees invoiced over a five-year contract, the balance of revenues continue to come from professional services implementation and a pure SAAS model with monthly invoicing and revenue recognition, as the company seeks to phase these out one can expect to see continuing benefits to the company. All in, a sound set of results for the company.
DDD (LON:DDD) [24p/£32.21 million]
The 3D solutions company announced an upgraded version of the Yabazam 3D video app for LG 3D Smart TVs, which streams 3D programmes on a video on demand (VOD) basis. Yabazam allow consumers to rent original 3D movies and TV shows. It brings the complete library of 3D content available at Yabazam.com to LG 3D Smart TVs, with a wide range of 3D content, including independently produced 3D movies, documentaries, live action comedies and animated features from producers around the world.
This announcement follows the half-year trading update provided in July, in which the company stated that it expected first half revenues to have increased by around 74% to around $4 million, benefiting from growing demand for its 2D to 3D conversion software.
EKF Diagnostics Holdings (LON:EKF)  [28.25p/£71.72 million]
EKF announced a trading update for the six months ended 30 June 2012. Adjusted EBITDA for the period is anticipated to exceed market expectations, due to the company's decision to increase its sales focus on its higher margin products, in particular Beta-Hydroxybutyrate (BHB) liquid reagents.
Cash at 30 June 2012 was £3.2 million, with a net cash position of around £0.6 million. Unaudited revenues for the period are expected to be approximately £12.65 million; this was lower than expected due to a combination of a conscious decision to delay the launch of Quo-Lab, a low cost HbA1c analyser for developing markets, as well as a delay in the launch of HemoPoint H2 instruments and cuvettes through Alere in the US. Both of these products are now launched and with strong initial sales.
Even though the HemoPoint H2 was only officially launched by Alere in the North American market in mid-April they have already ordered in excess of the guaranteed first year minimum of 1,400 analysers in the last 4 months alone. In addition to this Quo-Lab was launched later than expected in early July and the company has already sold over 290 units with 70,000 accompanying tests ordered for these units demonstrating the opportunity for this product in emerging markets and the strong consumer interest.
Galileo Resources (GLR) [38.5p/£31.98 million]
The emerging African rare earth exploration company announced with reference to the heads of agreement with Rare Earth International (REI) (announced 25 July 2012), that it has completed the due diligence review on the three rare earth projects in Zambia, Mozambique and Spain to its satisfaction in all respects except for the confirmation of the tenure, over the Nkwomba Hills rare earth deposit in Zambia.
The licence administration centre of the Zambian Mines Development Department is currently not releasing tenure licence documents for due diligence, or any other purpose, as the Ministry until recently had a moratorium in place on all licences held on record in order to clear various irregularities that have been "piling up for years".
However the Galileo board has a recent written opinion from the ministry stating that the Nkwomba Licence is the sole valid mining right over the entire area, including the Nkombwa Hills rare earth deposit. The company's board, having given due regard to the due diligence completed and the aforementioned official opinion on tenure, has conditionally approved the issue and allotment to REI of 5.25 million Galileo ordinary shares, subject to the licence centre releasing the title documentation and confirmation that Nkombwa Licence is the sole valid mining right. A further announcement will be made as and when the shares are issued.
Ilika (LON:IKA)  [54p/£24.6 million]
llika the advanced clean-tech materials discovery company, has reported that it continues to mature its sales pipeline for the current financial year and its forecasts remain broadly in line with current management expectations. The recent appointment of a business development director in Germany has created a number of partnering opportunities, which it expects to develop from the next quarter.
Progress has also been made in securing further support from the Carbon Trust for the fuel cell catalyst material and a further announcement is expected in the next few weeks. The project for the development of thin film battery technology for man-portable batteries is well underway and initial data is expected to be released in the first quarter of 2013.
Imperial Innovations (LON:IVO) Group (IVO) [317.5p/£316.39 million]
Imperial Innovations Group has invested £1.25 million in Acunu, a data storage specialist, as part of a £3.6 million funding round. Acunu has developed a database infrastructure and analytics software package targeting the fast-growing Big Data market, which is significantly cheaper and more effectively than competitors. Customers can also search these databases for useful information and analyse it instantly. This is an early-stage, developing market that analysts expect to grow rapidly over the next two to five years.
Special Offer: Invest like Buffett, Slater and Greenblatt. Click here for details »
Acunu has gained some early customer traction in the telecoms and manufacturing sectors. Acunu will use the funds raised of £6.6 million to further develop its product market positioning and build its sales team. The company recently hired a new CEO and president, Chris Gomersall, formerly vice-president EMEA at ServiceNow and Polyserve, and former CEO of Ipsoteck, to lead further growth of the business.
Jim Levi assesses Imperial Innovations' prospects in: Shares to buy, hold and sell.
Plastics Capital (PLA) [66.5p/£18.32 million]
The group, which is engaged in the manufacture of plastic products focused on proprietary products for niche markets, provided a trading update to the market for the financial year to date confirming that the company is trading broadly in line with market expectations. Eight new accounts have been secured during the year, which in conjunction with new contracts from existing customers have the potential to provide some £2 million of additional annual revenue over the next two to three years. Contribution from new business has offset lower sales to existing customers, particularly in the industrial division, which mainly serves the capital goods markets.
ReNeuron (RENE) [3.35p/£26 million]
The clinical-stage stem cell business reported a trading update in which was reiterated that it has submitted an application to the UK regulatory authority to commence a multi-site phase II clinical trial to examine the efficacy of its ReN001 stem cell therapy in patients disabled by an ischaemic stroke. The trial is designed to recruit from a well-defined population of patients between two and four months after their stroke, which the company and its clinical collaborators currently believe will be the optimum treatment window for the therapy. The phase II application has been filed a number of months ahead of plan. This is to allow sufficient time for the regulatory and ethical review process as the remaining patients are dosed and followed up in the ongoing phase I PISCES clinical trial with ReN001 over the coming months.
Sareum Holdings (SAR) [1.45p/£21.46 million]*
The specialist cancer drug discovery business, announced that it has entered into a £4 million standby equity distribution agreement (SEDA) with YA Global Master SPV, an investment fund managed by Yorkville Advisors LLC. The SEDA is intended to provide a flexible source of future funding to the company to support its ongoing drug research activities as well as reassurance to Sareum's potential commercial partners that it has access to other funds, in addition to any anticipated licence deal income. Subject to its terms, the £4 million SEDA facility can be used entirely at the discretion of the company. Under the terms of the SEDA, Sareum may draw down funds over a period of up to three years in exchange for the issue of new ordinary shares in the company. On 19 July 2012, the company issued a trading update stating that it expects to conclude a commercial deal with at least one of its research programmes by the end of the calendar year, and the company stands by that statement.
Summit (LON:SUMM)  [2.38p/£8.41 million]*
The UK drug discovery company announced its interims, a strategic review that gives more focus, and a deal. In its interim results for the six months ended 31 July 2012, Summit stated that its cash position at 31 July 2012 was £4.8 million (31 July 2011: £3.7 million), and the company made an operating loss of £1.7 million and a net loss for of £2.2 million (31 July 2011: £1.4 million).
The company has entered an exciting and important period in its development with two clinical-stage assets expected to reach important technical milestones over the coming months. In its strategy update, Summit said that it will focus on the development of its drug programmes targeting Duchenne muscular dystrophy (DMD) and C. difficile infections. The change in strategy will place greater emphasis on clinical development and curtail internal discovery stage research that is undertaken by approximately half of the company's workforce. SMT C1100 is a potential first-in-class utrophin upregulator currently in a phase I clinical trial. Results are expected to be reported by the end of 2012.
The company is developing SMT 19969 as a novel, differentiated antibiotic that combines high potency with exceptional selectivity for this bacterium. The greater focus will support the development of SMT 19969 which is expected to enter clinical trials by the end of 2012. Summit remains enthusiastic about the potential of Seglins and in particular the OGA inhibitor programme. The OGA programme will continue to progress as planned through to an important technical milestone after which the company will evaluate its options for taking this forward.
Summit announced that it has entered a technology licence agreement with Bristol-Myers Squibb (BMY) under which Bristol-Myers Squibb will use Summit's proprietary Seglin™ technology to identify and develop drug candidates for up to 10 targets across multiple therapeutic areas. Glyn Edwards, chief executive officer of Summit said: "This agreement with Bristol-Myers Squibb further reinforces our strategy as we seek alternative ways to realise the value of our Seglin technology while we concentrate our resources on advancing our core Duchenne muscular dystrophy and C. difficile programmes."
Under the terms of the agreement, Bristol-Myers Squibb will be responsible for the discovery stage research and will have the exclusive right to develop and commercialise any Seglin products that are identified. Summit will receive a $100,000 technology access fee and is eligible for research, development and regulatory milestones of up to $30 million per product, plus royalties on worldwide sales of products arising from the technology.
Xenetic Biosciences (LPX) [6.12p/£24.28 million]
Xenetic announced the appointment to its scientific advisory board of Dr Alexander Gabibov, a world-leading scientist in the field of biocatalysis. Gabibov graduated from Moscow State University in 1977 specialising in chemical enzymology, and currently holds several senior positions in the biochemistry sphere in both Russia and France.
Since 1997 he has been head of the Laboratory of Biocatalysis at the Shemyakin & Ovchinnikov Institute of Bioorganic Chemistry at the RAS, and in 2000 became professor of cell biology at the Moscow State University. In 2003 he became an associate of the Russian Academy of Sciences then in 2008 was appointed president of the Russian Biochemical and Molecular Biology Society.
In 2009 Gabibov took up the role of foreign correspondent at the National Academy of Pharmacy in France while, more recently, in 2012 he has been nominated as head of the department of industrial pharmacology at the Lomonosov Moscow State University.
*A corporate client of Hybridan LLP
The Hybridan Small Cap Wrap is a weekly review of some of the most interesting small cap stories of the past week. Our review will usually be of those companies whose market capitalisations are less than £50 million although we may occasionally cover larger companies. Our review is not intended to constitute research and is not to be taken as investment advice.
There's
value
in the stock market
but do you know where to look?
Get the most concise synopsis of everything that's been proven to work in value investing. If you like your stocks cheap you've found a treasure trove distilled to under 70 pages.
How to find ultimate Bargain Stocks with Ben Graham
How to spot Turnarounds and avoid Value Traps
From Graham to Greenblatt via Piotroski & Lakonishok
How to value stocks and set a margin of safety
Disclaimer:
This document should not be relied upon as being an impartial or objective assessment of the subject matter and is not deemed to be "independent research" for the purposes of the Financial Services Authority (FSA) rules. As a consequence the research (a) has not been prepared in accordance with legal requirements designed to promote the independence of investment research; and (b) is not subject to any prohibition on dealing ahead of the dissemination of investment research (although Hybridan does impose restrictions on personal account dealing in the run up to publishing research as set out in our Conflicts of Interest Policy).

The individuals who prepared this document may be involved in providing other financial services to the company or companies referenced in this document or to other companies who might be said to be competitors of the company or companies referenced in this document. As a result both Hybridan LLP and the individual partners and/or employees who prepared this document may have responsibilities that conflict with the interests of the persons who receive this document.

This document has been issued by Hybridan LLP for information purposes only and should not be construed in any circumstances as an offer to sell or solicitation of any offer to buy any security or other financial instrument, nor shall it, or the fact of its distribution, form the basis of, or be relied upon in connection with, any contract relating to such action. This document has no regard for the specific investment objectives, financial situation or needs of any specific entity. Hybridan LLP and/or connected persons may, from time to time, have positions in, make a market in and/or effect transactions in any investment or related investment mentioned herein and may provide financial services to the issuers of such investments. The information contained herein is based on materials and sources that we believe to be reliable, however, Hybridan LLP makes no representation or warranty, either express or implied, in relation to the accuracy, completeness or reliability of the information contained herein. Opinions expressed are our current opinions as of the date appearing on this material only. Any opinions expressed are subject to change without notice and Hybridan LLP is under no obligation to update the information contained herein. None of Hybridan LLP, its affiliates or employees shall have any liability whatsoever for any indirect or consequential loss or damage arising from any use of this document.

In the UK, this report is directed at and is for distribution only to persons who (i) fall within Article 19(1) (persons who have professional experience in matters relating to investments) or Article 49(2) (a) to (d) (high net worth companies, unincorporated associations, etc) of the Financial Services and Markets Act 2000 (Financial Promotions) Order 2005 (as amended) or (ii) are Professional Clients or Eligible Counterparties of Hybridan LLP (all such persons together being referred to as "relevant persons"). This report must not be acted on or relied up on by persons in the UK who are not relevant persons.

Neither this report nor any copy of part thereof may be distributed in any other jurisdictions where its distribution may be restricted by law and persons into whose possession this report comes should inform themselves about, and observe any such restrictions. Distribution of this report in any such other jurisdictions may constitute a violation of UK or US securities law, or the law of any such other jurisdictions.

Investments in general involve some degree of risk, including the risk of capital loss. The services, securities and investments discussed in this document may not be available to or suitable for all investors. Investors should make their own investment decisions based upon their own financial objectives and financial resources and, if in any doubt, should seek advice from an investment advisor. Past performance is not necessarily a guide to future performance and an investor may not get back the amount originally invested. Where investment is made in currencies other than the investor?s base currency, movements in exchange rates will have an effect on the value, either favourable or unfavourable. Levels and bases for taxation may change. When Hybridan LLP comments on AIM or PLUS Markets shares investors should be aware that because the rules for those markets are less demanding than the Official List of the London Stock Exchange the risks are higher. Furthermore, the marketability of these shares is often restricted.

Hybridan LLP and/or its associated companies may from time-to-time provide investment advice or other services to, or solicit such business from, any of the companies referred to in this document. Accordingly, information may be available to Hybridan LLP that is not reflected in this material and Hybridan LLP may have acted upon or used the information prior to or immediately following its publication. In addition, Hybridan LLP, the partners, directors and employees thereof and/or any connected persons may have an interest in the securities, warrants, futures, options, derivatives or other financial instrument of any of the companies referred to in this document and may from time-to-time add or dispose of such interests. Neither the whole nor any part of this material may be duplicated in any form or by any means. Neither should any of this material be redistributed or disclosed to anyone without the prior consent of Hybridan LLP. Hybridan LLP is Authorised and Regulated by the Financial Services Authority and is a member of the London Stock Exchange.


Hybridan LLP
29 Throgmorton Street, London EC2N 2AT

If you would like to receive other research reports from Hybridan, or would like to unsubscribe, please e- mail research@hybridan.com, title e-mail "research reports" or "unsubscribe me" Hybridan LLP is authorised and regulated by the Financial Services Authority Member of the London Stock Exchange
---
---

Imperial Innovations is a United Kingdom-based firm that combines the activities of technology transfer, company incubation and investment. The Firm sources and assesses technologies from Imperial College London then advises on how to protect inventions and develop an appropriate IP protection strategy. It carries out market research to identify the product and market opportunity, assessing market need and the competition. It constructs a proof of concept strategy to demonstrate the performance and commercial potential of the technology. Then it determines the right commercialization strategy for a new technology. The Firm forms new companies and recruit experienced entrepreneurs to run them. The Firm also monitors its companies closely and guides them as they prepare for investment. It also invests in businesses either leading or co-investing in investment rounds. more »

Summit Corporation plc (Summit) is a drug discovery company. The Company is engaged in developing drug candidates to treat areas of unmet medical need. The Company focuses on advancing three drug programmes targeting Duchenne Muscular Dystrophy, C. difficile infection and Alzheimer's disease and other tauopathies. The Company's programmes include SMT 19969, SMT C1100, SMT C2100, SMT 14224, SMT 15000, SMT D001 (Sialorrhoea), SMT D002 (Seborrhoea), Glaucoma / AMD and Tuberculosis Programme. Summit also has Seglin technology, a chemistry based drug discovery platform. The Company's subsidiaries include Summit (Oxford) Limited, Summit (Wales) Limited, Summit (Cambridge) Limited, Summit Discovery 1 Limited and Summit Corporation Employee Benefit Trust Company Limited. more »

DDD Group Plc is engaged in the development and licensing of intellectual property and software and hardware technologies for the conversion of two-dimensional (2D) content to three-dimensional (3D) and the supply of originally made 3D content. The Company focuses on existing and prospective licensing opportunities in the personal computer (PC), television and mobile phone markets and 3D content licensing and distribution activities to PCs and Smart television through the Company's Yabazam platform. It develops and markets a range of technologies under the TriDef' 3D brand name. For licensees in the television market, including Blu-ray players and set top boxes, it has delivered the TriDef 3D Digital firmware design, which is capable of converting high definition content to 3D. During the year ended December 31, 2011, the Company launched TriDef Mobile. more »