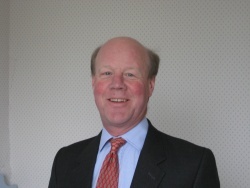 Kalimantan Gold (LON:KLG) the junior exploration company primarily focused on Indonesian gold and copper is about to enter a very interesting phase, as its key gold and copper projects are becoming operationally active once again with the drill bit, alongside two very reputable JV partners in Tigers Realm Metals and Freeport.  Following recent company updates, Gerald Cheyne, the Kalimantan Gold Director of Corporate Development, has taken time out to discuss various aspects of the business, including, the Jelai Gold project, KSK CoW copper project, permits, community work and sourcing new projects in Indonesia.
Some other London listed stocks with an interest in Indonesia include Churchill Mining (LON:CHL), who have endured a torrid time recently over the validity of the EKCP licenses and are currently seeking an award of about $1.8 billion in compensation from an international arbitrator in its dispute over the rights to develop a huge $3 billion undeveloped coal asset located in East Kalimantan. Bhp Billiton (LON:BLT), who hold a 75 per cent stake in the $US1.34 billion IndoMet coal project, which is scheduled to begin development in the Indonesian part of Borneo this year and Rio Tinto (LON:RIO) who has exposure to Indonesian mines through its 40 per cent stake in the Grasberg copper mine one of the world's largest copper mines owned and operated by PT Freeport Indonesia, a subsidiary of US-based Freeport-McMoRan Copper & Gold Inc and who is also Kalimantan Gold's JV partner for the KSK copper project.
Q1. Kalimantan Gold has two very reputable JV partners for its Jelai Gold and KSK Copper projects, what did their due diligence process entail and what attracted them to the projects and to work alongside a smaller partner as opposed to finding projects outright on their own?
Our Jelai Gold JV partner, Tigers Realm Metals whose management team came out of Oxiana, a mid cap Australian miner, knew us from the days when Oxiana JV'd our copper prospect in 2007.  Tigers were looking for advanced stage exploration gold projects with prospects for a major gold mine.  Their due diligence involved reviewing the 14000m of drill results to date and existing geological data.
Freeport McMoRan, the largest quoted copper company in the world, knew us through their ownership of Grasberg also in Indonesia.  Freeport's due diligence included reprocessing our aerial magnetic data and reviewing our 36000m drill results and geological data.  From the 3D inversion modelling various targets with the potential for large copper porphyry deposits were identified.  Freeport was attracted by the advanced geological potential and the fact we have a 6th generation Contract of Works title to the KSK site.
Both were attracted by the very good relations KLG has with the local communities in the areas they work built up over a very long time.
Q2. How significant is obtaining the permits for KLG? What do they cover? And, why did this process take such a long time to complete?
We were not able to proceed with the JV's without the necessary permits, so obtaining them was critical.  Jelai required converting our existing ownership title from a KP to an IUP and the issue of a forestry permit; KSK, whose ownership title is held through a Contract of Work, simply required an extension request to our original forestry permit.
IUP's and Contract of Works give exploration ownership title. Forestry permits allow the commencement of operations.
With the demise of KP titles in Indonesia, all have had to be converted to IUP – this does not apply to Contracts of Works.  We followed the grandfathering procedure and obtained our Jelai IUP in June 2011.
The forestry permitting process is extremely complex and requires multiple approvals before a permit is issued. This has been further complicated by a forest moratorium, the development of a new spatial plan for Indonesia and a strong anti-corruption drive by the government.
The reason why permits have taken such a long time to be obtained stems from the anti-corruption laws introduced last year.  In the past a forestry permit could be granted by the local Bupati.  But following the new legalisation, a long string of officials must now each confirm that the permit can properly be issued.
Q3. Could you please set out a rough timetable and forward programme concerning the KSK CoW copper project, including the set goalpost JV agreement dates?
With mobilization of field staff underway, the planned drilling dates (subject to weather conditions) are set out below:
Forestry permit granted March 2012
End May 2012 - Drill equipment on site and fully operational
June onwards 2012 - Deep drilling undertaken at Beruang Kanan and Beruang Tengah; surface drilling commences at Beruang Kanan
Sep 2012 onwards - Drill results announced
March 2013 - Second year of joint venture begins
Q4. Also, could you please set out a rough timetable and forward programme concerning the Jelai gold project, including the set goalpost JV agreement dates?
Forestry permit granted November 2011 – earn in crystallises
May 2012 Drilling commences
June/ July 2012 and onwards - Drill results announced
May 2013 – end of jv's first 18 month period
Q5. What are Kalimantan Gold's medium to long term aspirations for the Jelai Gold and KSK copper contract of work?
As we now have exceptional JV partners on both projects, we are very optimistic on both Jelai and KSK becoming valuable company assets in the medium to long term. If the KSK JV proves successful, KLG as operator will become increasingly involved in its development.
Q6. KLG place much time and effort on the community development and goodwill aspect of its being, which has to be seen as commendable, but having been operational in Indonesia since 1996, has this focus possibly been to the detriment of hardnosed business decisions and shareholder value creation?
The time and money spent on community development since we began operating has given us an excellent presence and much goodwill in the regions we explore.  All modern exploration and mining companies today understand just how important community involvement, support and benefits really are. A project with no access is no project at all.  Notwithstanding the right geology, our community development initiatives in Kalimantan have certainly been a major factor in attracting our current JV partners.
KGC considers its community development a critical component of its risk management and risk mitigation activities. There are plenty of examples in Indonesia, where mines have closed because the full cooperation of the local communities has not been obtained in advance.
Q7. Many UK resource investors have been left with a sour taste as a result of the attempted land grab situation that has affected Churchill Mining in Indonesia, can KLG investors rest assured regarding the security if its titles as to avoid a similar situation?
Special Offer: Invest like Buffett, Slater and Greenblatt. Click here for details »
No one has claimed or disputed our title to our 2 projects.  In Churchill's case I believe there was a title claim over one of their projects which had been dormant for a number of years and which is now the subject to a legal battle. It appears that they also drilled without the necessary permits in place.
Our KSK Contract of Works, which is a title between us and the Central Government, is one of the strongest legal protection exploration and mining titles available in Indonesia today.  No-one has disputed the grandfathering of our Jelai KP title to an IUP and we most certainly do not believe we will be subject to any "land grab".
Q8. Going forward, how do you see the financial demands regarding working capital and capital expenditure being met?
The KSK and Jelai JV expenses including a significant amount of our Indonesian in country staff and operating expenses, but not all, are covered by our JV partners.  We have to fund our administration and corporate costs and the Indonesian in country staff and operating costs not covered by our JV's.
We have just closed a fund-raising of £300,000 at 5p (C$0.08).  Those monies, combined with monies in the bank, should provide the Company with sufficient working capital to fund our costs for the next 12 months.
If we acquire any other project or expand our staffing further we may to have to raise additional equity financing when the market opportunity presents itself. 
Q9. Do the market makers in Canada and the UK work together to synchronise the SP? Is there any way KLG could encourage additional market makers to "trade" KLG stock? Potential investors are often faced with a wide bid to ask spread and lack of liquidity on many AIM stocks?
Although it is not possible to buy on one exchange and sell on the other we believe that arbitrage traders will provide the synchronization between the two markets so that there is no long term price differentials between the two exchanges.  Positive results on the Jelai and KSK exploration programs will encourage additional investors to trade KLG stock.  The Company will make efforts to spread the word about the exploration programs in advance of drill results being announced, to ensure there is an audience waiting to hear the results.
Q10. Presuming from reading the shareholder list, Kalimantan Gold does not have any institutional investors? Do you foresee attracting institutional support at some stage in the future?
We are aware that a few institutional shareholders - El Oro Ltd has just confirmed its holding with us - have taken small holdings in KLG.  However as their holdings are less than 3% and are thus not disclosable, we cannot always be sure if they are still shareholders.  As our projects advance, we have no doubt that the institutional based investors will show more interest.
Q11. Kalimantan Gold is currently seeking new exploration projects, can you explain a bit further as to the potential timing, commodity, and locations under consideration?
Right now we are looking at early stage projects in Kalimantan with a view to continuing as an explorer, rather than becoming a holding company with 2 joint ventures.   However we recognise that there could a lot of merit in waiting until we have completed the first phase of drilling at both projects before acquiring a new project.
We are not restricting our endeavours simply to copper and gold but any commodity would have to be commercially viable.
We are seeking sites or an option over sites, at minimal cost, which have an existing exploration licence (there is currently a moratorium in place on the issue of new licences in Indonesia) and where initial drilling or geological data is of real interest.
Q12. Many PI's find it extremely difficult to place a net asset value on companies such as KLG without an analyst research note for reference.  As a management team do you believe the current market capitalisation provides a fair reflection of KLG's current NAV?   
As an exploration company it is difficult to place a NAV on KLG.  A better approach might be to view our current capitalisation against the potential.  Some investors have tried to value KLG on the basis of an option: we have 2 joint ventures, the copper KSK being potentially huge. What the option price should be and hence what our capitalisation should be is a moot point.  But looking at us this way might give shareholders a second way of valuing us.
Q13. Finally, what can shareholders look forward to from Kalimantan Gold over the next 12 to 18 months? 
A period of activity.  A significant amount of drilling will be undertaken at both the KSK copper and the Jelai gold site, so shareholders should expect a significant flow of news.
Thanks for taking the time to discuss the various business aspects and for sharing your thoughts.
The main article image is with the courtesy and copyright of Kalimantan Gold.  The interviewer holds shares in Kalimantan Gold.
Disclaimer:
This content has been created for information purposes only, and is NOT, in any way, a recommendation to invest.  This communication is a snapshot of a certain aspect of a discussed business at a moment in time, and is merely a basic starting point for research.  The article/thread has been created with honesty and integrity in mind and is based on publically available information sourced in relation to the title, such as from, RNS announcements, published reports, management comments, analyst reports, media coverage etc.  To this extent the author who has written the piece in good faith accepts no liability for the accuracy of the information and urges all readers to verify the content independently.  Please note that the value of investments may fall or rise and you may not get back the amount originally invested, or in some cases your investment may be wiped off altogether.  When investing, bear in mind that past performance is not a guide to future performance and that qualified independent financial advice should be sought before buying or selling shares.  The Author of this article may hold shares in the companies discussed.
---
---

Kalimantan Gold Corporation Limited (Kalimantan Gold) is a Canada-based company. The Company is engaged in acquiring and exploring copper and gold prospects in Kalimantan, Indonesia. The Company operates in three areas, which includes Jelai epithermal gold prospect in East Kalimantan, coal opportunities, also in East Kalimantan and a Contract of Work (KSW CoW) in Central Kalimantan with multiple porphyry copper and gold prospects. On February 16, 2011, the Company executed an option agreement with Tigers Realm Minerals Pty Ltd. which was subsequently assigned to Tigers Realm Metals Pty Ltd. In Central Kalimantan, the Company has drilled more than 35,000 metres at its KSK copper project, uncovering the potential for a world class deposit. The Company owned 100% interest in Jelai epithermal gold property. On November 10, 2011, the Company announced receipt of the permit necessary to allow drilling to commence by Tigers Realm. more »

Churchill Mining Plc (Churchill) is a United Kingdom-based company. The principal activities of the Company during the fiscal year ended June 30, 2010, were to develop the Indonesian coal assets being the East Kutai Coal Project (EKCP) and to acquire further projects and investments in the mining sector. Its projects include South Woodie Woodie Project, Sendawar CBM Project and EKCP. The Company has 75% interest in the EKCP. It is a thermal coal deposit, with a joint ore reserves committee (JORC) mining reserve of 961 million tons and a JORC mining resource of 2.730 billion tons. It has 20% interest in the original South Woodie Woodie Manganese Project. It has 70% interest in the Sendawar CBM Project. It is located in the established coal production region of East Kalimantan, Indonesia. The CBM Project covers more than 800 square kilometers to the operating coal mines and with more than 5 trillion cubic feet of natural gas. On September 21, 2010, it incorporated Black Kutai 1 S.a.r.l. more »

BHP Billiton plc is diversified natural resources company. The Company generally operates through customer sector groups (CSGs). The Company operates in nine segments: Petroleum, Aluminium, Base Metals, Diamonds and Specialty Products, Stainless Steel Materials, Iron Ore, Manganese, Metallurgical Coal and Energy Coal. As of June 30, 2012, the Company was working in more than 100 locations worldwide. During the fiscal year ended June 30, 2012 (fiscal 2012), the Company total petroleum production was 222.3 millions of barrels of oil equivalent. During fiscal 2012, its aluminium had a total production in 1.2 million tones (Mt) of aluminium. In August 2011, the Company acquired Petrohawk Energy Corporation. On September 30, 2011, it acquired HWE Mining Subsidiaries from Leighton Holdings. On September 7, 2012, the Company announced the sale of its 37.8 % non-operated interest in Richards Bay Minerals. more »