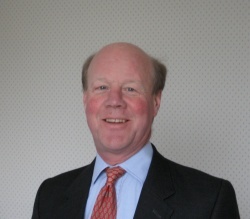 Kalimantan Gold Corp Ltd (LON:KLG) is a junior exploration company primarily focused on Indonesian gold, copper and coal.  Kalimantan Gold has recently announced that it has entered into a binding letter of intent with Tigers Realm Minerals relating to its Jelai Gold project and also a memorandum of understanding with a major mining company with regard to its copper project.
Following the two recent announcements Gerald Cheyne, the Kalimantan Gold Director of Corporate Development, has taken time out to discuss various aspects of the business, including, the Jelai Gold project, KSK CoW copper project, IBP Coal concession, company exposure, market sentiment and sourcing new projects in Indonesia.
Q1. Briefly, could you describe Kalimantan Gold's history, business model and mission?
The Company began operations in Kalimantan, the Indonesian part of Borneo, in mid 1990's.  It was brought to the TSX.V in the late 1990's but suffered from Canadian investors' loss of interest in Indonesia following the Bre-X scandal.  For the first 10 years it explored the KSK CoW site, undertaking 36000 metres of drilling.  In 2006 it acquired its gold prospect and in 2007 came to AIM.
KLG's mission is to identify early stage opportunities, prove their potential and then develop them through joint ventures with larger parties.  It has a wide range of contacts in Indonesia, especially Kalimantan, and its business model is to use these to create wealth for its shareholders.
Q2. How did Kalimantan Gold acquire its Jelai Gold and KSK Contract of Work Copper projects?
We acquired the Jelai Gold prospects from Indo China Gold, now Ivanhoe, in 2006.  Indo China had begun drilling in the early 1990's but had to leave when Suharto's government fell.  Our KSK Contract of Work dates back to the mid 1990's. Mansur Geiger, our principal geologist, discovered the site and KLG then applied for an exploration and mining permit.
Q3. What is the current situation and plan for the Jelai Gold project?
There are 12 prospects within the Jelai system.  Drilling to date has been at the Mewet prospect, which is a narrow vein low sulphidation system. Significant intercepts have already been found, including 5.0m at 15.84g/t Au & 81.19g/t Ag (incl.0.75m at 62.27g/t Au & 256.0g/t Ag), 5.98m at 24.70g/t Au, 6.9m at 24.7g/t Au & 2.74g/t Ag (incl. 5.65m 29.88g/t Au & 27.09g/t Au.  We have just signed a letter of intent with Tigers Realm, a private company, run by former Oxiana Resources personnel, whereby Tigers' will fund drilling to take the project to bankable feasibility.  Providing they spend $6 m or more and take the project to bankable feasibility, they will earn a 70% interest in the project.
Q4. What is happening with regard to the KSK Contract of Work and what are your aspirations for the copper project?
There are 38 prospects with the KSK CoW.  36000 metres of drilling has been undertaken with significant results including 83m at 2.64% Cu (incl. 29m at 3.18% Cu), 24m at 1.53% Cu, 167m at 0.56% Cu (incl. 93m at 0.75% Cu), 102m at 0.62% Cu (incl. 63m at 0.73% Cu).  At the end of 2009, a 3D inversion study was completed which showed large magnetic targets below the level of drilling to date - confirming the potential for major porphyry.  We have just signed a memorandum of understanding ("MoU") with a major mining company ("Major") to test drill at least 3 of the deep targets identified by the study as well as undertaking further shallow drilling of Beruang Kanan with a view to establishing a 43-101 resource statement. Proving the Major spends $7m or more and take the project to bankable feasibility, the will earn a 75% interest in the project.  We believe there is a good prospect that a major copper porphyry will be identified.
Q5. How encouraged are you by the upward trend in the copper and gold market prices and where do you see them heading?
We are very encouraged by the rise in both gold and copper.  It is difficult to predict how high gold will rise to.  But we are confident that the copper price will remain high over the long term.
Q6. What's the background to the IBP coal concession? What is the current situation and as agents what could Kalimantan Gold expect from a deal?
We first took an option over IBP in late 2008.  As part of the agreement, KLG test drilled half the concession and established a potential resource of up to 270m tons.  However we were unable to enter into an off-take agreement, which would have funded exercising the option, within the option period.  We now act for the owners and are seeking a purchaser of the concession.  A large number of parties have visited the site and we currently are in detailed discussions with one party.  KLG would expect to receive a lump sum and ongoing royalties, linked to the sale value, on completion of a sale.
Special Offer: Invest like Buffett, Slater and Greenblatt. Click here for details »
Q7. Bar the Jelai Gold and KSK Copper Project, do you expect to develop any other projects over the short to medium term?
Yes, we are now looking at other exploration projects within Indonesia.  We have a wide range of contacts in the area, especially Kalimantan, and plan to use these to identify and take on one or more new projects.
Q8. Why the focus on Indonesia? And, how do you find operating in Indonesia both with the establishment and local stakeholders?
Indonesia is consistently rated by mining executives world-wide as being highly prospective (ref Fraser Institute annual report of mining industry sentiment) –  it should have a mining industry the size of Canada or Australia - but has been held back by the lack of a mining law for incoming investors. That was addressed last year with the passing of a new mining law, with the result that there is a strong resurgence of interest in Indonesia, which we know from the sharply increased level of inquiries we receive.  This represents a real opportunity for KLG as new players need to partner with someone that knows how to operate in Indonesia, which is why we are now strongly focussed on sourcing new projects.
Q9. Going forward, how do you see the financial demands regarding working capital and capital expenditure being met?
Once we have formally signed agreements on our gold and copper projects, our primary funding requirements for the next 2 years will be the running costs of KLG and any costs associated with identifying and acquiring new projects.  On closing a coal sale, we expect to receive a lump sum and, once the mine is producing, on-going royalties.  So in the short term our funding requirements will be fairly limited.  On both the gold and copper projects, the agreements have clauses whereby the jv partner will assist us or provide funding to meet our share of costs should the projects move to the stage of mining.
Q10. The stock market over the past 12 months has proved to be quite fickle when it comes to AIM listed companies in the primary sector, how do you view the market sentiment relating to Kalimantan Gold and what's your aim in terms of a future market capitalisation for the company?
Yes, most small exploration companies have seen their share price fall in the past 12 months and KLG has been no exception.  Our lack of reported progress made our situation worse.  But, as is now apparent, we had been working hard behind the scenes to establish attractive joint ventures.  We believe market sentiment has turned for KLG and will now move with us as results are announced.  Indeed we consider there is a real prospect of a major uplift in our capitalisation – beyond belief if drill results prove a copper porphyry at the deep magnetic images identifies in the inversion study.
Q11. With 2011 potentially transformational for Kalimantan Gold, can investors expect increased company exposure through relevant media coverage, analyst/research reports, broker coverage etc? 
Yes.  We plan to have analyst reports and research produced on KLG and anticipate a steady flow of announcements during 2011 and 2012.
Q12. Finally, what feedback do you get from the shareholders about the performance of Kalimantan Gold? And, what can they look forward to over the next 12 months?
Our shareholders have been very patient over the past 24 months.  Indeed many investors had lost faith in our closing any deal and expressed that view to us.  We expect those that kept faith and new investors will be well rewarded over the next 12 -24 months.
Thanks for taking the time to discuss the various business aspects and for sharing your thoughts.
All images courtesy and copyright of Kalimantan Gold.
Disclaimer:
This content has been created for information purposes only, and is NOT, in any way, a recommendation to invest.  This communication is a snapshot of a certain aspect of a discussed business at a moment in time, and is merely a basic starting point for research.  The article/thread has been created with honesty and integrity in mind and is based on publically available information sourced in relation to the title, such as from, RNS announcements, published reports, management comments, analyst reports, media coverage etc.  To this extent the author who has written the piece in good faith accepts no liability for the accuracy of the information and urges all readers to verify the content independently.  Please note that the value of investments may fall or rise and you may not get back the amount originally invested, or in some cases your investment may be wiped off altogether.  When investing, bear in mind that past performance is not a guide to future performance and that qualified independent financial advice should be sought before buying or selling shares.  The Author of this article may hold shares in the companies discussed.
---
---

Kalimantan Gold Corporation Limited (Kalimantan Gold) is a Canada-based company. The Company is engaged in acquiring and exploring copper and gold prospects in Kalimantan, Indonesia. The Company operates in three areas, which includes Jelai epithermal gold prospect in East Kalimantan, coal opportunities, also in East Kalimantan and a Contract of Work (KSW CoW) in Central Kalimantan with multiple porphyry copper and gold prospects. On February 16, 2011, the Company executed an option agreement with Tigers Realm Minerals Pty Ltd. which was subsequently assigned to Tigers Realm Metals Pty Ltd. In Central Kalimantan, the Company has drilled more than 35,000 metres at its KSK copper project, uncovering the potential for a world class deposit. The Company owned 100% interest in Jelai epithermal gold property. On November 10, 2011, the Company announced receipt of the permit necessary to allow drilling to commence by Tigers Realm. more »