My top 10 questions when analysing a potential oil and gas investment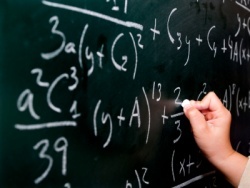 After my previous list of 'What I look for when I look at oil and gas companies', I have, based on the feedback received, created a smaller list, stating the top ten things that I look out for when looking at an oil and gas company. Hope this helps:
1.       First and foremost, what does the company do? Does it have exploration licences (Bowleven - LON:BLVN), appraisal licences (Antrim Energy Inc - LON:AEY), producing licences (BP), or does it have a bit of them all (Ithaca Energy Inc - LON:IAE, Afren - LON:AFR)?  Next look to see how many licences they have, are they diversified with an example being Nautical Petroleum (LON:NPE) who have a diversified asset base, and Xcite Energy (LON:XEL) who have just one.
2.       Where are the company's assets based, as this has implications for a number of reasons, with the most important two being 1) if they are located in a region with large political risk, there are nationalisation risks (i.e. the company could lose its assets), tax change risks, and even potential risks of war, and 2) If they are exploring in a new frontier (the Falklands for example) the costs and odds of success are much higher than say the North Sea, which has relatively low exploration risk, and due to strong infrastructure, reduced drilling costs.
3.       What type of oil does the company specialise in, Nautical Petroleum and Xcite Energy both deal in heavy oil (though Nautical do have their 15% stake in Catcher), which gets a lesser price and can be more expensive and difficult to produce, whilst Ithaca Energy and Antrim Energy deal in light oil, therefore are less risky propositions, and better able to handle a faltering oil price.   Just to note to check this look for the API of their prospects, anything below 25 is deemed heavy, and below 10 extra heavy.  The most preferable for refineries is between 30 and 40 (Intermediate), though this number is falling as lighter oil is becoming scarcer.
4.       Next, the management need to be checked out, as it will be their job to utilise their assets. Things to check for are: have they had any previous successes? Have they had any previous failures?  What is their experience in the industry?  Are they new to the industry?
5.       The next port of call is the balance sheet. How well financed are they, do they have cash, any debt, and debt facilities available, and what is the cost of drilling?  Do they have the finance to meet these drilling costs (Just to note, new frontier drilling costs are much higher, as are deep water drilling prospects), or will they require financing of some sort, if so how do they plan to gain this financing, equity, debt, farm outs, sale's?
6.       Do they have any partners in their licences, and if so, who are, and do they have operatorship of any of their licences?
Special Offer: Invest like Buffett, Slater and Greenblatt. Click here for details »
7.       Are there large investors in the company, and if so what sort of influence do they wield, are they silent, or more active?  Are they directors?  Large holding's can be good (Robert Wiseman Dairies - LON:RWD) and bad (Dragon Oil - LON:DGO), so it's important to see what is going on.  Also just to note, it may be wise to keep an eye out for any stake building, as it could be a sign of 1) an imminent takeover (a past example being Trafficmaster - LON:TFC), or 2) an active shareholder seeking to unlock the value of a company (a past example being Polo Resources - LON:POL).
8.       Do the directors own any shares?  Large director holding could be a sign of confidence, just as poor director holdings could be a sign of lack of confidence.  Though just to note, director shareholdings do not always give a sign of their confidence, with a good example being Andrew Bell at Red Rock Resources (LON:RRR) , who sold numerous shares at just 2p, the share price is now 15p.
9.       How much is their share price in relation to their reserves/resources, is it in line with others, does it seem expensive or cheap or indifferent?  For example recent deals in the North Sea have seen companies changing hands for between US$12-18 per 2P reserve.
10.   What are their plans, for example, how many wells are being drilled in the next two years? And are they exploration wells, or appraisal wells? Also what are the odds of success put at, are they high or low risk?  And what are the aims of the drills?  Also do they have any production wells coming online, and if so what is their production and cash flow targets?
Obviously this list is not as thorough as my previous one (which you can view via clicking here), but I think it pretty much covers all the main points to look out for.  As always, if anyone disagrees or feels that I should have included something else, or that something I have included is not as important as another point, feel free to say so in the comments box.
Also just to note, just like last time if you are interested in learning more about the oil and gas sector then I cannot recommend 'Oil 101 by Morgan Downey' enough, as in my opinion it offers the simplest, yet most thorough introduction to the sector that I have seen.
Disclaimer:
As per our Terms of Use, Stockopedia is a financial news & data site, discussion forum and content aggregator. Our site should be used for educational & informational purposes only. We do not provide investment advice, recommendations or views as to whether an investment or strategy is suited to the investment needs of a specific individual. You should make your own decisions and seek independent professional advice before doing so. The author may own shares in any companies discussed, all opinions are his/her own & are general/impersonal. Remember: Shares can go down as well as up. Past performance is not a guide to future performance & investors may not get back the amount invested.
---
---