Nick Cooper, CEO, Ophir Energy interviewed by The Oil Council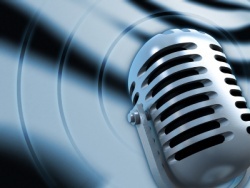 Drake Lawhead, VP of The Oil Council, interviews Nick Cooper of Ophir Energy (LON:OPHR) in December's issue of Drillers and Dealers. Ophir is an international oil and gas exploration company with an extensive portfolio of interests spread across the continent of Africa.
DL: It's been a busy year – In the last five months, you took over the helm at Ophir from Salamander, floated on the London Stock Exchange, and acquired Dominion Petroleum. What next for an encore – or are you going to take a break?

NC: Ha ha, certainly not. The business is about to swing back into the exploration programme with 9 to 13 wells in the next 15 months, starting in Tanzania with a well spudded before year end. Having IPO'd in July we have a responsibility to shareholders to really keep up the pace in the Company and I am looking forward to a busy 2012.

Africa has several different exploration plays, most of which Ophir seem to have a stake in. Where do you see most market activity/excitement currently and where do you see most activity focussing on in the years to come?

We are balanced in our attention to the portfolio; we have a pan African collection of licences in all but one of the major oil and gas plays, each with its own defining factors and upside potential. Tanzania is the most obvious upside, but Equatorial Guinea provides considerable value from a near term commercialisation point of view and our highly prospective acreage in Gabon is technically exciting.

How long before we see another 'Jubilee-sized' discovery in Africa? Where might it come from?

Not long I wouldn't have thought. However we should probably distinguish between oil and gas discoveries. ENI has just found 22.5 TCF gas offshore Mozambique, which combined with our volume of gas in Tanzania and that found by the Anadarko partnership could create a huge opportunity for the East African region. The pre-salt plays in Gabon and Namibia are also providing a lot of excitement to the industry, and if pre-drill estimates are to be believed they could be world scale discoveries in the event of success.

How would you describe the risk/reward profile of the plays you are involved in? Are you hunting elephants or smaller game?

We have a fairly balanced portfolio in terms of size potential and risk/reward. We are targeting a risked net 600mmboe in our upcoming, fully financed drilling programme; a significant upside potential to our shareholders.

Do you see M&A picking up in 2012 in the independent E&P sector off the back of the Premier/Encore deal and your own acquisition of Dominion, or is it too early to call?

I think it is quite early to call. M&A in the E&P sector is always a good talking point amongst the advisers and industry, but over the past couple of years the glut of takeovers has failed to materialise; it has been more a case of likely targets being taken over by likely acquirers. But when you have situations where good assets are not necessarily being progressed to their full potential, it allows a well financed operator to come and offer their shareholders the opportunity to realise value.

On a similar note do you foresee increased M&A activity across Africa in general in 2012?

I would stick to what I have said previously, that good assets will always have a market, but that doesn't mean full corporate M&A will increase because of that.

Are the markets sufficiently liquid for your liking, as an African-focused exploration company? What do you foresee for investment appetite / liquidity in 2012?

I wish I could predict the future. So far we have been treated well by the stock market as I believe it likes the upside potential from our portfolio, but as we go through the programme there will be successes and failures; that is the nature of E&P and I hope they appreciate the failures in the context of the wider fully financed work programme which we have in place. We aim to get to a risked outcome over a drilling program.

How would you describe Ophir in one sentence to a potential new investor?
Ophir is present in four of the five sub-Saharan exploration themes and is the fifth largest holder of deepwater acreage in Africa; a big oil exploration in a mid cap company with a strong recent success record and a significant step up in drilling ahead of us.

Which other oil companies do you admire, both in Africa and internationally, and why?

Tullow would have to be my pick for what they've achieved since the Energy Africa acquisition; a smart series of well timed transactions and organic successes to build a world class E&P company.

Looking back on 2011, what lesson(s) will you take into your business planning for 2012?

Cash is again becoming ever more important. Assuming that the macro environment doesn't improve then we'll see increasing differentiation between the haves and have-nots.

Finally, three questions we always ask: First, when you're away from work, how do you enjoy spending your spare time?

Brainwashing my kids into supporting my terrible football team ; launching a micro-brewery and helping my wife transform a muddy farm into a vineyard.

Second, what do you enjoy most about working in the oil and gas industry?

An international business that has it all: talented people, considerable challenges, tangible rewards for success. Never easy, never dull.

Finally, I can't let you go without asking our standard question. You're on a desert island – what three luxuries have you chosen to bring? (N.B. 'Raft Building for Dummies', satellite phone, teleportation device etc., not allowed)

My wife, two daughters and deckchair (I know that's four).

Download this and other CEO interviews from December's Drillers and Dealers magazine here: http://www.oilcouncil.com/index.php?page=drillersanddealers 
---
Disclaimer:
As per our Terms of Use, Stockopedia is a financial news & data site, discussion forum and content aggregator. Our site should be used for educational & informational purposes only. We do not provide investment advice, recommendations or views as to whether an investment or strategy is suited to the investment needs of a specific individual. You should make your own decisions and seek independent professional advice before doing so. The author may own shares in any companies discussed, all opinions are his/her own & are general/impersonal. Remember: Shares can go down as well as up. Past performance is not a guide to future performance & investors may not get back the amount invested.
---
---

Ophir Energy plc is an independent oil and gas exploration business with a focus on Africa. The principal activities of the Company are exploration for oil and gas, predominantly in deepwater acreage in eight jurisdictions in East and West Africa. The company has a diversified portfolio of assets across East and West Africa comprised of 20 licenses, 18 offshore and 2 onshore, located in 10 countries including Tanzania, Kenya, Equatorial Guinea and Gabon. During the year ended December 31, 2012, the Company drilled six exploration and two appraisal wells. In February 2012, the Company acquired Dominion Petroleum Ltd. As of December 31, 2012, the Company completed three-well exploration programme in Tanzania with joint venture (JV) partner BG Group. As of December 31, 2012, the Company acquired ten new seismic programmes and four new deepwater licenses, covering 13,000 square kilometer and 17,916 square kilometer respectively. more »