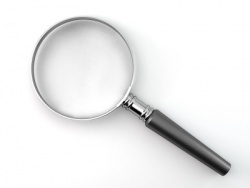 Hidden within the depths of the alternative investment market is potentially one of its best kept secrets Minco (LON:MIO), an Irish based exploration and development company who has two very interesting strings to its bow, primarily concerning a potentially "world class" zinc resource in Ireland and quickly progressing silver project in Mexico. 
While investors sniff around, trying often in vain to find the next dazzling gold explorer, such as Nyota Minerals or Solomon Gold, many overlook the less glamorous commodity of zinc, which is used in galvanized steel and currently trades at around US$2,455 per tonne on the London Metal Exchange.  China currently account for around 30% of the global demand for zinc and have a construction industry growing at about 11% annually along with India, who both have a combined population figure of around 2.5 billion.  With half China's population predicted to migrate from the countryside to its cities by 2015, the demand for zinc could well substantially increase as a result demographic and wealth changes especially in India and China. [1] In addition to infrastructure demand for galvanised steel, China is now the largest manufacturer of cars in the world.  When you consider the potential future demand curve for zinc along with the fact that there has been a lack of capital injection and development of new zinc mines coupled with the fact that older mines around the world are becoming rapidly uneconomical, Minco could be one to watch.
According to Credit Suisse, zinc could be a commodity to watch, as they predict supply in 2016 will not meet demand and that a shortfall of around 6mt may exist, suggesting that the effect China has had on steel and copper is likely to happen in the same way to zinc over the next 5 to ten years, and with companies reluctant to develop new mines, supply is unlikely to meet future demand, which could well lead to a "potentially lethal cocktail for a spike in the zinc price in the coming years". [2]   RBC capital markets also suggests that zinc mine shortages could occur as early as 2014, resulting in dwindling inventory levels which may then result in 'driving a strong rebound in price'. [3]
For London listed stock exposure to zinc, Credit Suisse highlights Xstrata (LON:XTA) , who is the largest single zinc producer in the world, but at around £14.46 per share and with a market capitalisation of around £42 billion some investors may see it as shopping at Harrods as opposed to ASDA! However, there is another way to gain exposure to an Xstrata zinc project at penny share level through Minco who trade at around 5.5p and have a current market capitalisation of around £17m and are in a joint venture with the global major at the Pallas Green zinc project in Ireland. 
The Pallas Green zinc project, Ireland
The Pallas Green zinc project, which is located on the southern boundary of the Irish Midland orefield between Limerick and Tipperary is emerging as the second largest Irish zinc deposit.  The JV between Minco who own 23.6% and the global major Xstrata who own 76.4% is one of the largest ever exploration activity in Irish mining history.  Zinc is once of Irelands most valuable commodities and its mining sector is attracting attention from across the world, with growth economies such as China and India needing increased raw material to power its expanding economy.  Back in May 2010, Anglo American (LON:AAL) announced a proposed €308m deal to sell its Lisheen Mine in Tipperary to Vedanta Resources (LON:VED), India's largest non-ferrous metals and mining company based on revenues.  This offer was made even though the mine who employs in the region of 375 people is set to wind down in 2014. Beaufort International, who are Minco's corporate broker, suggested in a research note back in June that it would be surprised if negotiations weren't already underway regarding the transfer of equipment, operational machinery, workforce from the Lisheen mine to Pallas Green's majority holder, Xstrata plc. [4]   The Lisheen mine is believed to be one of the world's top 12 zinc producers, and targets an annual production of circa 300,000 tonnes of zinc concentrates and circa 40,000 tonnes of lead concentrates. [5]
Historically it seems that Xstrata, who are the project operator, update its inferred resource at its half year announcement stage, in August 2009 Xstrata reported an initial JORC compliant resource estimate of 11.3 million tonnes grading 10.2% zinc and 1.9% lead, coming from the Tobermalug zone, which Minco reported in its 2009 annual report as having an in situ value of over US$3 billion.  Twelve months on, and by August 2010, Xstrata reported that the inferred resource had more than doubled to 24.1 million tonnes of JORC compliant inferred resource at an average grade of 7.85% zinc and 1.35% lead. Minco noted in a company presentation relating to the Caherconlish area of the project that "the main "core zone(s)" of higher grade mineralization have yet to be discovered –suggestive of 30-40 Mt deposit potential". [6]   Xstrata commented during their half year 2010 report that "recent discoveries continue to show encouraging signs of a potential world-class resource." [7]
Also taking place within close proximity to the Pallas Green project in County Limerick is the Stonepark project, which is a 10,000 metre drilling campaign being carried out by AIM listed Connemara Mining (LON:CON) and its joint venture partner the international major Teck Resources (TSX, NYSE: TCK).  In a research note released by Beaufort International, they highlighted the significant potential of Ireland's Midland orefield which it describes as an "unparalleled opportunity," According to Beaufort, the region boasts the largest number of zinc discoveries per square kilometre worldwide.  "Given that Ireland's south western deposits tend to occur as a 'string of pearls' separated by perhaps 2 to 5km and that the larger part of both prospects remain unexplored, it is just possible that the two companies are working on the same giant mineralised system". [8]
Similarly, in a research note released by Optiva Securities, it comments, "from what is known so far it would seem that both Stonepark and Pallas Green could form part of the same orebody and be of world class resource status", also suggesting some food for thought that the end game might involve one of the majors involved taking over the full control over what "may be a single giant mineralisation system". [9]
Xtierra Central Mexican Mineral Belt Projects
In addition to the zinc exposure alongside Xstrata in Ireland, Minco holds 30 million shares, approximately 33.3% of Xtierra (TSXV:XAG) a Toronto based exploration and development company, with over 20,000 hectares of exploration licenses in the Central Mexican Mineral Belt.  This type of holding investment is quite unusual for a junior explorer and offers the possibility at some stage for Minco to monetise its investment, possibly towards its production share of Pallas Green set up cost, if its percentage share has not been sold to Xstrata sooner, which is set as an indicative US$300 million by the major.  The Xtierra investment offers Minco the potential opportunity at some stage to access a source of free cash flow should Xtierra fulfil its ambition to become a mid-tier producer of silver and base metals, with production touted to be happening as early as Q2 2012.  The prospect of earnings and investment capital gain is a very appealing aspect of Minco as an investment, and is similar to the Anglesey Mining (LON:AYM) set up, a company who is also headed by John Kearney.  
The key focus near term for Xtierra will be the development of its 100% owned Bilbao silver project which commenced first phase feasibility work during H1 2009, with results concluding that acceptable metal recoveries could be achieved, kicking off further feasibility work towards setting up a 3,000 tonnes per day open pit and underground mine.
Special Offer: Invest like Buffett, Slater and Greenblatt. Click here for details »
Minco investors will be eagerly anticipating the release of a 'bankable' 43-101 economic report which is expected in Q2 2011, preceded by the Bilbao production decision.  With production set up cost estimated at around US$50m, all eyes will be on Xtierra's other major share holders Sprott Asset Management and the Pacific Road Resource Funds who (the latter) has an option to provide the first gulp of US$32.5m in project financing to Xtierra.
In addition to the 43-101 statement at 9.7mt indicated and 4.0mt inferred resource at the Bilbao project, Xtierra also have a couple of other interesting projects on its books.  The  Laguna project contains 6.8mt measured and indicated at an average of 57.92 g/t silver, 0.31 g/t gold and 328.92 g/t mercury, and also the Pinos gold project, an early stage gold project located in the historic gold district of Zacatecas, which Xtierra started drilling activity in January 2010. [10]
Other London listed companies with interest in Mexico's Silver include Arian Silver (LON:AGQ) , who have a production base in Zacatecas State, the world's largest primary silver producer Fresnillo (LON:FRES) and Hochschild Mining (LON:HOC) .
Risk factors
Some of the risks to consider in relation to the zinc project would have to firstly include the economic growth situation around the world, a slow down or national cut backs could result in a reduction in the forecasted demand which would keep inventories at a higher level.  With the key driver in future demand for galvanised steel likely to come from China and alongside its infrastructure projects the desire of its people for consumer goods such as washing machines, vehicles etc.  The reduced demand (if this was to be the case) could also coincide with the possibility of increased supply through additional capacity being achieved.  Also to consider would be investors' appetite for zinc as a commodity, and Minco plc as an investment, as to participate with the near 24% during the production stage would surely require institutional backing if Xstrata did not buy Minco's share out before hand.  
Minco Potential
Beaufort, the house broker currently rates Minco as a buy to 13p, but has indicated in a published research note released early January 2011 that it is reviewing its model for Minco, noting in relation to the Xtierra holding that its net present value appears to be "much too aggressively discounted".  Beaufort comment in relation to the Xtierra investment and the Pallas Green zinc project, that given its "wealth of positive exploration news, processing results and successful fund raising" coupled with the possibility of production nearing, the review currently underway may result in a watch this space "major lifting of our current 13p price target for the group". [11]        
With the possibility of a bankable feasibility study for the Pallas Green project taking place in 2012 followed by the all important production decision, mine construction could well start in 2013.  Xstrata have indicated an annual production target of 160,000 tonnes of zinc for the project, which is equivalent to around 6,000 tonnes per day. With the 2010 Pallas Green budget spend set at US$10 and involving the use of up to 19 drilling rigs, investors will be eagerly awaiting the next inferred resource statement and attributable value, as well as the 2011 exploration programme and budget.  Also of interest to Minco shareholders over the next 12/24 months will be developments relating to its approximate 33% share holding in Xtierra as they near production decision in Mexico.
With Xtierra currently trading in Torronto at 38 cents, the value of Minco's holding investment would stand at approximately £7m should they dispose at market value.  Taking away the value of its Xtierra investment, the market currently values Minco's share of the Pallas Green project at around £10.4m.  According to Beaufort research, Xstrata have a tendency to insist on buying out the minorities within its projects prior to commencing the production process, and should this be the case negotiations with the Minco board could already be on the cards.  Based on its current model (which is currently being updated), and assumptions made within, Beaufort have found it hard to value Minco's 23.6% holding at anything below US$100m. [12]
As the global zinc story unfolds, Minco could be one to watch, especially bearing in mind that its Pallas Green partner is Xstrata, the world's leading producer of zinc.
Ticker code: MIO, Shares in issue: 317m, Current SP: 5.50, Market Cap: £17.45m, 52 Wk Low: 2.62, 52 Wk High: 6.50
[1]
China to become urban country by 2015, Peter Foster in Beijing, http://www.telegraph.co.uk/news/worldnews/asia/china/7871174/China-to-become-urban-country-by-2015.html
[2]
Credit Suisse Metals/Mining update, http://www.ironbarkgold.com.au/documents/credit_suisse-think_zinc.pdf
[3]
RBC Capital Markets, Zinc market outlook Q1 2011, http://www.im-mining.com/2011/01/05/zinc-market-outlook-first-quarter-2011-rbc-capital-markets-predicts-rebound/
[4]
Beaufort, Minco plc, Company Research, June 2010,http://www.minco.ie/newsReleases/analystReports/Beaufort%20_June%203_2010_1006%20Minco%20Research.pdf
[5]
Anglo American plc, Lisheen Mine sale, http://www.lisheenmine.ie/?download=lisheen_sale.pdf
[6]
Minco plc, September 2010 Presentation, http://www.minco.ie/corporate/corporateDownloads/MIO_20100910%20%28London%29.pdf
[7]
Minco plc, Interim Results, 30 September 2010, http://www.investegate.co.uk/Article.aspx?id=201009300700085425T
[8]
Beaufort, Corporate Research Update, 20th July 2010, Connemara Mining Company Plc, http://www.connemaramc.com/investor/files/96fConemarraMiningCompayResearch.pdf
[9]
Optiva Securities, Connemara Mining Note, http://www.connemaramining.com/UserFiles/File/Connemara%20Mining%20Buy%20Note%2030%2007%2010.pdf
[10]
XAG Presentation, Developing Mexican Zinc-Silver Production, http://www.xtierra.ca/pdf/XAG_Investor_Presentation.pdf
[11]
Beaufort, Company Research Update, 6th January 2011, http://www.minco.ie/newsReleases/analystReports/Minco%20plc%20-%20Research%20Update%206th%20January%202011.pdf
[12]
Beaufort, Minco Company Research, 3rd June 2010, http://www.minco.ie/newsReleases/analystReports/Beaufort%20_June%203_2010_1006%20Minco%20Research.pdf
Disclaimer:
This content has been created for information purposes only, and is NOT, in any way, a recommendation to invest.  This communication is a snapshot of a certain aspect of a discussed business at a moment in time, and is merely a basic starting point for research.  The article/thread has been created with honesty and integrity in mind and is based on publically available information sourced in relation to the title, such as from, RNS announcements, published reports, management comments, analyst reports, media coverage etc.  To this extent the author who has written the piece in good faith accepts no liability for the accuracy of the information and urges all readers to verify the content independently.  Please note that the value of investments may fall or rise and you may not get back the amount originally invested, or in some cases your investment may be wiped off altogether.  When investing, bear in mind that past performance is not a guide to future performance and that qualified independent financial advice should be sought before buying or selling shares.  The Author of this article may hold shares in the companies discussed.
---
---

Minco PLC is United Kingdom-based company. The Company is a mineral exploration and development company. The Company focuses on exploration in Canada and Ireland, and base metal and silver projects in Mexico. The Company's 23.6% jointly controlled Pallas Green zinc-lead project with Xstrata Zinc, located near Limerick, Ireland. The Bilbao Property is located approximately 500kilometers northwest of Mexico in the southeastern part of the State of Zacatecas and 50 kilometers east of the state capital, Zacatecas. The La Laguna Tailings Project is located near the city of Zacatecas in Mexico. The La Laguna Tailings deposit consists of tailings solids derived from historic mine processing wastes and tailings. On October 28, 2011, the Company sold its 23.6% interest in the Pallas Green joint ventures exploration project in Ireland to Xstrata Zinc. more »

Xstrata plc is a diversified mining company. The Company's business is organized into five global commodity businesses. It has copper, nickel, zinc and lead mining and smelting operations in Canada and recycling plants in the United States. Xstrata Process Support operates from Toronto. In Argentina, Chile and Peru, it has copper mining and smelting operations, a copper-zinc joint venture and copper growth projects. In Colombia, it has a 33% stake in a thermal coal mine and in the Dominican Republic it operate a ferronickel mining and processing operation. It has zinc smelters in Spain and Germany, a lead refinery in the United Kingdom and a nickel refinery in Norway. In Ireland, it has a zinc project. It has ferrochrome, vanadium, platinum and coal assets in South Africa. In Tanzania, it has a nickel project and iron ore projects in Mauritania and the Republic of Congo, South Africa. Effective May 02, 2013, the Company announced completion of merger with Glencore International plc. more »

Nyota Minerals Limited is an Australian- based gold exploration and development Company, engaged in the mineral exploration and evaluation in Ethiopia, East Africa. The Company's business segments include corporate, Ethiopia and Africa. The Company is focused on the development of Tulu Kapi, its flagship project (Project) and the exploration of its licence area also in Western Ethiopia. The Company holds six Exploration Licences covering an area of approximately 3,400 square kilometers (km2) within Ethiopia, on the Arabian Nubian Shield. Four of the Exploration Licences are located over and around the Tulu Kapi deposit: Tulu Kapi, Yubdo, Billa Gulliso and Ankore (totaling 290 km2). The other two Exploration Licences: Brantham and Towchester (totaling 3,147 km2) are located approximately 100 kilometers north of Tulu Kapi (the Northern Blocks) and cover four distinct parcels of land. more »