One to Watch: MobilityOne, Growing SE Asia e-Payment Revenue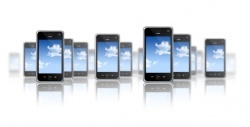 Mobilityone (LON:MBO) is an AIM listed solution provider for electronic transactions and payments in the South East Asia region who in essence provides the technology used between service providers and their end consumers.  The solutions offered enable businesses to operate a multi channel transaction approach encompassing methods including, mobile phones, ATMs, mobile banking, data capture terminals, the internet and banking channels such as the internet banking portal.  At the June HY11 stage, MobilityOne announced an impressive 47.6% sales growth to £14.4m, which was a welcome growth off the back of a 70.9% growth in revenue to £23.9m for FY10 when compared to FY09.  With the December end of year trading update historically issued during February, the FY11 performance is the next piece of news expected from MobilityOne, who could well be a small cap story to monitor over the next few years in terms of top and bottom line growth performance. [1]
A significant proportion of the MobilityOne business is concerned with mobile pre-pay top-ups, which is a market growing at an annual rate of 10% with around 80% of the Malaysian mobile users on pre-pay deals amounting to c. £200m worth of monthly top-ups.  MobilityOne through its subsidiaries operate in Malaysia, Indonesia and in Cambodia, offering a payment eco-system which includes e-solutions such as bill payments and mobile top-ups.  The current network MobilityOne have consists of more than 2,000 retail points and 8 banking partners, which currently have a combined coverage of more than 10 million account holders.  The end customer uses the services offered by MobilityOne via a range of locations including, petrol marts, mini marts, convenience stores, food and beverage chains, cybercafés and via various banking facilities like the internet banking portal and ATMs nationwide.
The core Malaysian business was further strengthened recently when the company announced two new deals, the first with Bank Muamalat Malaysia to provide airtime reloads via its banking channels across its 56 branches, and secondly with Felda Trading Sdn Bhd, whose holding company is one of the world's largest plantation operators employing around 50,000 workers, to provide airtime reload and money transfer services throughout its 200 stores.  With the majority of Felda's workforce being migrant workers, this agreement was seen as a strategic success by MobilityOne, with the migrant workers being a key demographic of potential users for the international remittance service and also the prepaid airtime reloads. 
Revenue & Profit
The revenue growth achieved by MobilityOne during recent times has been quite impressive, for the full year ending December 2010 income rose by 70% year on year to £23.29m (2009: £13.73m), with a net loss of £206k.  Continuing the sales growth at the half year stage of 2011 MobilityOne reported that revenue had again jumped up against the comparative period, this time by 47% to £14.4m (H1 2010 £9.8m), with bottom line losses reduced to £61k compared with a £204k loss for the comparative period in 2010.  Allenby Capital the house broker in a research note prepared for institutional investors following the interims, estimate that the full year ending 31 December 2011 revenue will come in at £30.60m, showing a pre tax profit of £40k, with current year 2012 revenue estimated at £36.5m producing a pre tax profit of £741k. [2]
Products & Services
Electronic product distribution – MBO through a network of retail points and service organisations are able to distribute products and services electronically to the end users, allowing for a stream of income deriving from services such as mobile prepaid reload, electronic ticketing and bill payments. 
Remittance – is a service provided to transfer cash to a beneficiary's cash-out location through an established connectivity to 2 major money transfer corridors, Indonesia and the Philippines.
Mobile e-Voucher – is a solution to eliminate the need for business to produce and distribute manual vouchers to their customers, which can also be aligned to the users preferred payment method.
Mobile Banking – a SMS and WAP communication service taken onboard by banks to offer their customers an alternative method to use their services such as account alerts, balance inquiry, fund transfer, mini statements, bill payments. 
Payment System – this solution offers an around the clock payment solution to suit the needs of the business and its customers through the Internet, ATM, payment terminals and mobile phones.
Share Price & Holders
Special Offer: Invest like Buffett, Slater and Greenblatt. Click here for details »
The share price currently stands at a mid point of 3.12p per share, giving MBO a market capitalisation of £2.92m, which is 64% off the 52 week high valuation of 8.75p and 24.42% below the 200 day moving average.  MobilityOne has an issued and paid-up share capital consisting of 93.5m ordinary shares, with around 66.3m (70.9%) not held in public hands. The CEO Dato' Hussian Rizal bin A. Rahman holds over 30m (32.8%) shares and has options along with another two directors for a further 2m each at 12.5p which expire in July 2012.
Risks
As with all investments and especially with low capped AIM stocks there are always key risks and uncertainties involved.  The MobilityOne bid/offer spread is wide and buying or selling stock might be difficult in an illiquid market.  Operational risks to consider would include, technology changes, government policy changes, competitor pressure, wider economic conditions and credit availability, the company holds nearly £1m in cash, however the net current assets stand at a negative £147k.  Demand for MobilityOne products and services may dwindle or they may not be able to keep up with changes in technology which could result in a competitor stepping in.  It is also worth considering that MobilityOne relies on various telecommunication companies to provide the telecommunication products, with agreements subject to periodic reviews. [3]
Peer Group
Euronet Worldwide (NASDAQ: EEFT) who alongside their other e-pay solutions, facilitates the movement of payments around the world, have ranked on two consecutive years with the Forbes magazine's list of 25 Fastest-Growing Technology Companies.  Euronet during 2010 processed around 1.7 billion transactions and posted annual revenues of more than $1 billion.  In recent times Euronet Wroldwide has been acquiring businesses to increase market share and world coverage, however, they recently failed with a $12 million offer following a bidding war with Tobikiri to buy e-Pay Asia (ASX:EPY), who operate in South East Asia as a competitor to MobilityOne providing mobile credit recharge services. [4]
Another London listed company in this space is Monitise (LON:MONI) who have mobile banking and payments operations in the UK, US, India and Africa, and an order book that stood at £78m at the 2011 annual reporting stage.  Monitise has 5.5m users worldwide and has a partnership with Visa Inc, with a share price of around 28p and with 807m shares in issue Monitise has a market capitalisation of around £225m.  For the year ended 30 June 2011 Monitise pulled in £14m in revenue, which was an increase of 133% when compared to 2010. [5]
Broker Forecast
Allenby Capital who act as a nomad and joint broker to MobilityOne, in their recent institutional investor research note forecasted a forward P/E ratio for 2012 of 5.4 for MobilityOne, commenting "considering the track record of growth demonstrated by Mob1, its established position in growth markets and the cautious levels of our forecasts, we believe the company is trading considerably below fair value."  With Allenby Capital forecasting a profit before tax figure of £741k for the current 2012 financial year and with a market capitalisation of around £3m, MobilityOne's story could be one to follow. [6]
Ticker code: MBO, Shares in issue: 93.57m, Current SP: 3.12, Market Cap: £2.92m, 52 Wk Low: 2.35, 52 Wk High: 8.75
Disclosure: The Author of this article holds shares in MobilityOne.
[1]
MobilityOne, Unaudited interim results for the six months ended 30 June 2011,  http://www.mobilityone.com.my/pages/pdf/29Sep2011.pdf
[2]
Allenby Capital, MobilityOne Institutional Research note September 2011, http://www.allenbycapital.com/research/mobilityone290911.html 
[3]
MBO Annual Report 2010, http://www.mobilityone.com.my/pages/pdf/MOL_AR2010.pdf
[4]
e-Pay Asia'a $12m buyout deal falls through, Dylan Bushell-Embling, Computerworld,  20 October 2011, http://www.computerworld.com.au/article/404749/e-pay_asia_12m_buyout_deal_falls_through/
[5]
Monitise Annual Report Year Ended June 30 2011, http://www.monitisegroup.com/uploads/assets/docs/report_accounts_2011.pdf
[6]
Allenby Capital, MobilityOne Institutional Research note September 2011, http://www.allenbycapital.com/research/mobilityone290911.html
Disclaimer:
This content has been created for information purposes only, and is NOT, in any way, a recommendation to invest.  This communication is a snapshot of a certain aspect of a discussed business at a moment in time, and is merely a basic starting point for research.  The article/thread has been created with honesty and integrity in mind and is based on publically available information sourced in relation to the title, such as from, RNS announcements, published reports, management comments, analyst reports, media coverage etc.  To this extent the author who has written the piece in good faith accepts no liability for the accuracy of the information and urges all readers to verify the content independently.  Please note that the value of investments may fall or rise and you may not get back the amount originally invested, or in some cases your investment may be wiped off altogether.  When investing, bear in mind that past performance is not a guide to future performance and that qualified independent financial advice should be sought before buying or selling shares.  The Author of this article may hold shares in the companies discussed.
---
---

MobilityOne Limited is a United Kingdom-based investment holding company of an established group of companies based in Malaysia, which is engaged in providing e-commerce infrastructure payment solutions and platforms through their technology solutions, which are marketed under the brands MoCS and ABOSSE. The Company has developed an end-to-end e-commerce solution, which connects various service providers across several industries such as banking, telecommunication and transportation through multiple distribution devices such as electronic data capture (EDC) terminals, short messaging services (SMS), Automated Teller Machine (ATM's) and Internet banking. The Company's subsidiaries include MobilityOne Sdn. Bhd, Netoss Sdn. Bhd and PT. MobilityOne Indonesia. more »

Monitise plc is a United Kingdom-based holding company. The principal activity of the Company is as a technology company delivering mobile banking, payments and commerce networks worldwide. The Company's segments include Live Operations, Investment in future operations and Investment in technology platform. Live operations include both territory deployments and development contracts, which consist of Monitise United Kingdom, Monitise Americas and Global accounts. Investment in future operations segment represents the Company's operations which are not live operations covering both pre-sales and start-up period. Investment in technology platform segment comprises the ongoing development, enhancement and maintenance costs of the Monitise technology platform. On June 25, 2012, the Company acquired US mobile banking and payments specialist, Clairmail Inc. (Clairmail). more »