Petrel Resources plc - if anyone can crack Iraq, surely Petrel can!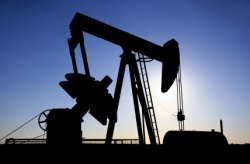 The audacious oil exploration company, Petrel Resources (LON:PET) recently announced half year interim results to end June 30th 2010, and explained the latest 'high risk' location they will operate in.The audacity comes from the focus of Petrel remaining firmly on Iraq. Petrel was active in Iraq prior to the invasion, so has not been smeared with the WMD ruse, as far back as 1999. Since entry they have dealt with "5 governments, survived a war, faced down many threats and risks, all in pursuit of oil", at least they don't mix their words!

Petrel won rights to an exploration block under Saddam Hussein's government in 2002 but decided against developing it because of international sanctions leading up to the March 2003 war. Since 2005 the company has won contracts to service oilfields for Iraq's oil ministry. It has had an eye on getting priority access – to those and other more prolific fields – once the central government has passed a hydrocarbons law.Management explained how the parameters of operating in the country are changing, albeit slowly.  The steady disengagement of foreign military personnel reduces undue overseas influence and boosts the legitimacy and self-confidence of the Iraqi authorities.  Democratic elections were successfully run in March 2010, though the lack of an emphatic winner complicated Government-formation.  Six months later there is still no government.  This has serious implications for the development of the oil industry.  Much will depend on the new Minister.  They expect that policies will be improved and streamlined to arrest the decline in oil production and to encourage exploration and development. Iraq is capable of producing at least 9 million barrels a day, but current production is under 3 million. In contrast with other companies of its size (Petrel's market capitalization is £16.48m); Petrel focuses its ambitions on the Shia-dominated south of the country, where much of Iraq's oil reserves lie. The problem here is the absence of an oil law covering production and exportation. Other small foreign companies such as Norwegian listed DNO International (DNO: OSE), Addax, and ADX listed Dana Gas are active in Iraqi Kurdistan, where only 3% of the country's reserves lie but where the regional government has passed its own oil law.
Focusing on southern Iraq led to a contract to develop the Subba Luhais oilfields in 2005 to a minimum capacity of 200,000 barrels of oil per day and 120 million cubic feet of associated gas. This $197 million development services contract (EPC) was the first contract awarded after the fall of Saddam in 2003.  This recently ran into problems with the current policy of awarding service contracts to international companies. However the company reports that these have now been resolved with the Iraqi Ministry of Oil.  These were complicating and delaying completion of the Subba Luhais EPC contract in southern Iraq.  The project has now been successfully remobilised and is proceeding smoothly within an agreed 14 month revised completion schedule. Security risks are manageable in the south of Iraq.  The company has not had insurmountable security problems as the oil fields are located in the relatively calm region of southern Iraq north-west of Basra. Relationships with the Iraqi locals and authorities remain positive. This is a satisfactory outcome for Petrel as it removes all obstacles to moving ahead with formalising our existing interests in Iraq in particular Western Desert Block 6 as well as possible future projects.Whilst the outlook in Iraq is positive, the Board accepts the need for diversification. This has occurred through a development in Ghana, an "exceptional opportunity…at low cost." Ghana's Tano Basin has recently emerged as an exploration hot-spot, with four discoveries by FTSE giant Tullow Oil (TLW: FTSE), including the giant Jubillee oilfield.  Petrel seized the opportunity to take a 30% interest in Tano Block 2A with this block covering 1,532km2 of highly prospective acreage.  The Ghanaian National Petroleum Company (GNPC) has provided available data, including 44 geological reports and extensive, good quality 2D seismic.  Analysis and processing of data is underway.
Disappointingly however, the foray into Jordan has proved, as far, unsuccessful. As noted in the July 2010 AGM, Petrel opted not to proceed with the East Safawi Block in Jordan. Jordan was entered as a result of Petrel's analysis of the Iraqi western desert.  They hoped that seismic and well log reinterpretation would reveal large oil or gas targets.  Instead, the detailed analysis showed that sands at the targeted depth were thin and tight.  Further investigation revealed a billion barrel potential target, but with high exploration risk.  In normal circumstances this would suit a large farm-in partner.  Following the Lehman Brothers failure and subsequent financial crisis, the risk appetite of potential partners evaporated. Petrel is in partnership in Iraq with Itochu, the Japanese conglomerate, but cannot get a partner for Jordan. Several companies who were interested could not get management approval to drill.  The Jordanian authorities have been very patient giving a 15 month extension.  Jordan is a good business location with excellent terms - but Petrel decided not to drill at its own risk.  This decision has no financial consequences as the expenditure and bond were written off in the 2009 accounts.The share price since the 1999 listing has more or less reflected the global fears surrounding Iraq: Falling in the lead up to the invasion and then rising before Iraq fell into civil war. It remained high, under the energy mid-noughties energy spike but fell again in the recession and falling global demand of 2008. More or less following the trend of the oil and gas sector, Petrel now looks poised for a recovery. Brokers' views reflect the praise of this article. Astaire comments that the diversification into a Ghanaian 'hot spot' offers an interesting exploration opportunity while issuing optimistic caution over Iraq. The figures reflect prudence, with EBIT loss of €216,000 before €44,000 FX gain (€48,000) was down from loss of £280,000 to June 2009. Positively Cash owed to Petrel has been received. Balance sheet cash at the period end was €2.3m with receivables of €4.2m compared to €1.4m and €38.2m at 30th June 2009. However, receivables to June 2009 were largely offset with customer deposits and bank loans to the tune of €36.7m which were reversed out in the period to leave negligible liabilities. Net assets stand at €7.8m (€13.9m) owing to reduction of construction contract assets.
Political doubts are compounding losses. Whilst 11 years is a long time to wait in continuing uncertainty the recent African expansion is a positive step. Ghana and Iraq will in future years provide oil for a significant percentage of the world's energy needs and Petrel, provided it maintains the funding to hang on, could surely be a big part of it.  The lengthy wait for a new Iraqi Government has strained patience. Iraqi oil production is down but the principle of international company involvement is gaining acceptance. With resources veteran John Teeling in the Chair since 1997 and fellow Pan Andean and Kenmare man David Horgan Chief Executive, there is a team that knows the route to success better than most. They are now also financially stable with US$7m in cash or guaranteed cash to fall back on.  The company is in it for the long term and Petrel could be a company that richly rewards patience; it may yet prove the old adage that good things come to those who wait!
---
Disclaimer:
As per our Terms of Use, Stockopedia is a financial news & data site, discussion forum and content aggregator. Our site should be used for educational & informational purposes only. We do not provide investment advice, recommendations or views as to whether an investment or strategy is suited to the investment needs of a specific individual. You should make your own decisions and seek independent professional advice before doing so. The author may own shares in any companies discussed, all opinions are his/her own & are general/impersonal. Remember: Shares can go down as well as up. Past performance is not a guide to future performance & investors may not get back the amount invested.
---
---

Petrel Resources plc, along with its subsidiaries, is engaged in oil and gas exploration. The company is also focuses on exploration in Iraq, Ghana and Ireland. It has two business segments: mining exploration and development, and construction of an oil field. The company also holds a 30% interest in Pan Andean Resources Limited. The Subba and Luhais development services contract represents a contract with the Iraqi Ministry of Oil, and SCOP (State Company of Oil Projects) to assist design, supply materials and services for the development of an oil field. The company's subsidiaries include Petrel Industries Limited and Petrel Resources of the Middle East Offshore S.A.L. more »