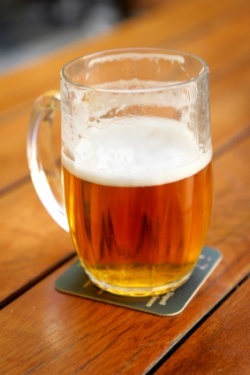 My last post on Punch Taverns (LON:PUB) took quite a generous view of the recent spin-off of its managed pub business. The essential idea was that the sum of the managed and leased business is worth more than the two businesses combined so value is being realized in the spin-off. However, there is still a lot of uncertainty here so I am going to go deeper into this situation.
One update that I feel it is important to mention briefly is that a committee has been formed amongst the noteholders of Punch A and B who have criticized the spin-off. This is not something to be taken lightly as it suggests PUB's creditors are preparing for the somewhat inevitable credit event at the end of this year. The committee, quite rightly, have been hostile to management and the spin-off as it is costing £30m which is essentially money that could be returned to them. However, we will leave this until later.
In this post, I am going to concentrate on the managed side of the business. We will look at the valuation and operating metrics of all the managed pub companies in this sector (whether they be a subsidiary or the main operations). As well as looking at this from the point of view of the Punch spin-off we should also consider how these companies will perform individually. The industry is experiencing a massive capacity overhang and we would expect some companies to be better positioned than other to take advantage of this over the coming years. As this consolidation happens, we should see the industry return to profitability.
(The market cap figures appear to be off so some of the valuations may be inaccurate, most importantly EV/EBIT)
Comparables - The first step is to consider who the competitors are. The businesses in this sector operate in three main sectors: managed pubs, leased pubs and breweries. The companies listed above are those that have a managed business however, only Mitchells and Butlers PLC and JD Wetherspoons are just managed pubs alone. I have also included The Restaurant Group which operates a few restaurant brands which is somewhat comparable so what Spirit will do.
Above, we have the key comparable operating figures, but how comparable are these companies? First, I have dispensed with Restaurant Group (LON:RTN) as although it manages restaurants it is different enough for us to just consider its valuation and leave it there. Second, the figures above are just for the managed divisions of each company. Obviously, the level of reporting is different for each company. We have quite a consistent measure of operating profit which can be considered as equal to EBIT. Also, the figure for number of pubs is year end apart from Greene King (LON:GNK) which reports average through the year. Third, all the financial figures are in millions which carries over into the per pub figures. For example, Punch makes EBITDA of around 0.1 per pub, this equals £100,000 (0.1*1,000,000).
What we get here is a really clear look at the underlying business. However, keeping in mind that we are also looking at the Spirit spin-off, we should recognize that we are aggregating a lot of information. We may not know how the future will play out but we know there is over capacity. The likely outcome will be consolidation/bankruptcy/asset sales but it doesn't quite make sense to say if we value a pub at 4X EBITDA and Punch is looking to sell 5, we should expect them to go for £2m. We know there is considerable variance in operating performance amongst the pubs owned by these companies. So this data is useful but, for our purposes, it has some limitations.
Operating Metrics - In terms of sales per pub, M&B, Wetherspoons and Young & Co's Brewery (LON:YNGA) lead but looking at profit it is only Young's that sticks out. M&B and Wetherspoons just have managed pubs (i.e no leased/brewery business) so we can see how this transfers into valuation. Both are valued well under book and the EV/EBIT multiple for M&B is 123x and for JDW is 10.91x. What is noticeable though is Wetherspoons inability to convert its high sales figures into profit, i.e JDW has poor margins.
In comparison to Young's this is particularly noticeable. Young's has a small managed business (120 pubs) focused in the South-East. We could infer from Punch's presentations that a lot of their most troubled pubs were in the North. So it appears that Young's is running the most capable operation largely through its concentration on the South. The sales per pub are fairly strong but the conversion of this into profit is far more noticeable. Young's has a slightly smaller leased business of around 100 pubs as well so the valuation can't really be comparable. However, Young's is quite fully priced at 2x book and an EV/EBIT of 25x.
Special Offer: Invest like Buffett, Slater and Greenblatt. Click here for details »
Looking to Punch, we see that sales per pub are poor and the margins are even worse. For example, Greene King and JDW have operations of roughly the same size but clearly produce far more profit. So relative to other businesses, the spin-off isn't a good business being separated from a bad one but rather two bad businesses being separated which is a distinction I didn't make before. I should also remind the reader that some leased pubs will be going with Spirit, most of which they are going to try to sell.
Valuation – Putting this altogether, we see that only M&B and J D Wetherspoon (LON:JDW) seem like obvious candidates for further investigation. Both of these companies are in poor condition so we would be making a case for a turnaround.
M&B appears to be having trouble somewhere else in its business, maybe with its level of debt, as the underlying business looks really strong relative to others (remember it has no leased or brewery divisions) but its return on equity is negative. M&B is by far the largest operator so debt seems quite a likely reason for its undervaluation (Anecdotally, the company is known for having the best operations of any managed pub company but the worst financials).
Wetherspoons seems to have a problem converting its sales into bottom line profit. Its sales figures though are really stellar. For comparison, look at Greene King which has almost exactly the same number of pubs. JDW's sales are some 69% higher on the same amount of pubs. If JDW achieved Greene King's 44% operating margin it would make £443m in operating profit, which is some 6.8x Greene King's operating profit (JDW's current market cap is £575m, the first table is incorrect).
Considering the Punch spin-off, we would expect a fair value to be at least 5-6x EBIT. This would value the business around £300m at least not including those leased pubs that are part of the spin-off (they seem to be slightly better than the rest of the leased pubs that are staying with Punch). This is a slightly more conservative valuation than before and assumes that Spirit's operating problems are far worse than Wetherspoons, which probably isn't true. I won't go into full details here but considering the whole Punch group (inc. leased pubs) is valued at £450m (the market cap in my first table is incorrect) then there is probably some value to be had. However, we have to look at the leased business in more detail before we conclude anything.
We have to investigate the reasons for these failures as they could certainly kill either of these businesses before they can recover but there is definitely something to be looked at here. Other interesting situations are at Young's, Marston's (LON:MARS) and Capital Pub (LON:CPUB). Young's is attempting to sell off the majority of its leased pubs and Marston's appears to be a skilled operated although with a slightly fuller valuation. Capital Pub Co PLC is quite small and loss-making (in the LFY) but it promising massive expansion and recently attempted to takeover Fuller's. The interest here is that considering the current environment it should be able to pick up some good pubs on the cheap.
Recent Trends/Competitive Position – I have included this last as it is by far the most difficult to grapple with and we won't be able to reach any conclusions just yet. I would highlight the website, Morning Advertiser as a useful resource for industry news.
First, how big is the managed pub sector relative to the leased sector? Overall, all these companies (inc. leased pubs) count for around 21,000 pubs which is 41% of total capacity of around 51,000 pubs (i.e there are another 30,000 freeholds). The managed pub sector is 4,800 pubs which is 22% of leased and managed together and 10% of total pubs in the UK.
Second, the total pub sector is suffering from over-capacity and is shrinking. The biggest pub-owners such as Punch and Enterprise are trying to sell their pubs to the lessee i.e they will become freeholds again. The poor financial decisions of the past five years mean that lessees are really the only group to sell to although smaller groups like Capital Pub Co PLC are trying to grow. More importantly, for a group like Spirit we are going to have to work out what kind of price it will get for the leased pubs it is taking from Punch and that it plans to sell.
Third, the big question for the future is: Does the tied business model work? This is difficult but looking backwards it definitely didn't. If not, then we are going to see a massive change as some 20% of the total pubs in the industry go freehold. The outcome of this is tricky. Will they be more effective managers? Will managed pub groups pick up some of these profitable divestitures? At least to some extent, I would have to conclude that a change of ownership would lead to improved profitability.
Finally, eating out is a growing market, drinking out is a declining one. This has been a secular problem dogging the industry over the past decade but got worse during the recession. It is interesting that almost all the groups mentioned make clear they know about this problem and are dealing with it. Certainly, this is one area where managed groups will seemingly have the advantage over freeholds/leesses.
These are the main issues that we have to look at in this sector, although I have probably missed something. In the short-term, we should focus on the buying and selling of pubs. In the long-term, we should ask how the industry will change with the decline of the leased business and the rise of eating out. Either way, there is definitely tremendous opportunity for some listed companies in this sector. I will be following this up with a look at the leased pub sector and then an analysis of some of the names I have mentioned above.
---
Disclaimer:
As per our Terms of Use, Stockopedia is a financial news & data site, discussion forum and content aggregator. Our site should be used for educational & informational purposes only. We do not provide investment advice, recommendations or views as to whether an investment or strategy is suited to the investment needs of a specific individual. You should make your own decisions and seek independent professional advice before doing so. The author may own shares in any companies discussed, all opinions are his/her own & are general/impersonal. Remember: Shares can go down as well as up. Past performance is not a guide to future performance & investors may not get back the amount invested.
---
---

Punch Taverns plc is a United Kingdom-based pub company. The Company is engaged in the operation of public houses under either the leased model or as directly managed by the Company. The Company operates in two business segments: punch partnerships, a leased estate and punch pub company, a managed estate. Punch Partnerships is the Company's leased division, comprising 5,967 pubs nationwide. Punch Pub Company is its managed division, comprising 803 pubs nationwide. The leased model involves the granting of leases to tenants who operate the pub as their own business, paying rent to the Company, purchasing beer and other drinks from it and entering into profit sharing arrangements for income from leisure machines. Pubs that are directly managed involve the employment of a manager to operate each managed pub. On February 10, 2010, the Company disposed of Safe Jumper Limited. In August 2011, the Company demerged its Spirit business to Spirit Pub Company plc. more »

J D Wetherspoon plc is engaged in the development and management of public houses. The Company owns and operates pubs throughout the United Kingdom. During the fiscal year ended July 29, 2012, the Company opened 40 pubs. As of July 29, 2012, the Company had 860 pubs. The Company supports brewers across the United Kingdom and Ireland. The Company has supported the microbrewers through real-ale festivals, exhibitions, meet- the-brewer events and the promotion and stocking of their beers. more »