Real estate investor Conygar cheers strong performance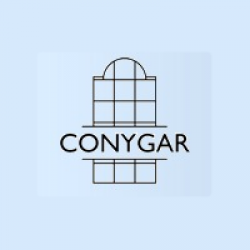 Shares in real estate investor Conygar Investment Company PLC (LON:CIC) rose by nearly 4% to 108p early today on news that it had put in another strong performance during the year, with pre-tax profits up 8.8% to £14.9m and net asset value per share up 7.1% to 150p. The figures came as the group announced plans to buy back up to 2m shares in the market as and when they become available in order to bolster the net asset value per share for remaining shareholders.

While the year closed without a large acquisition of the likes of Advantage Property Income Trust, TAP, and Lamont, which were closed in previous years, Conygar did succeed in selling £58.8m and acquiring £44.8m of investment properties. Progress was also made on its development land bank, including two new projects at Parc Cybi, Holyhead and Haverfordwest, Pembrokeshire.

In an interview with Stockopedia in September, CEO Robert Ware insisted that acquisitions had to come at the right price and that numerous potential deals had simply not met the management team's investment policy. As a result, the company's strong cash flow and debt capacity mean that it still has a £110m war chest available for acquisitions.

Commenting today, Mr Ware said: "The outlook for Conygar remains positive and we are confident about the future prospects of the group. Our balance sheet is strong, our development land bank offers considerable upside for relatively low cost and we still have in excess of £110m available for further acquisitions. We are continually evaluating a pipeline of opportunities and whilst we have been close on several, we continue to walk away if the fundamentals are not right. We are frustrated not to have done another significant deal in 2010 but we continue to believe that our strong investment discipline in rejecting overpriced transactions will benefit the prospects for our company."

In terms of the share buyback programme, Conygar said its primary consideration was to enhance net asset value per share for shareholders. The maximum price paid per share will be no more than 105% of the average middle market closing price of a Conygar share for the five business days preceding the date of acquisition. Given the level of liquidity in its shares, the company may buy back in any one day more than 25% of the average daily volume over the preceding 20 business days.
There's
value
in the stock market
but do you know where to look?
Get the most concise synopsis of everything that's been proven to work in value investing. If you like your stocks cheap you've found a treasure trove distilled to under 70 pages.
How to find ultimate Bargain Stocks with Ben Graham
How to spot Turnarounds and avoid Value Traps
From Graham to Greenblatt via Piotroski & Lakonishok
How to value stocks and set a margin of safety
Disclaimer:
As per our Terms of Use, Stockopedia is a financial news & data site, discussion forum and content aggregator. Our site should be used for educational & informational purposes only. We do not provide investment advice, recommendations or views as to whether an investment or strategy is suited to the investment needs of a specific individual. You should make your own decisions and seek independent professional advice before doing so. Remember: Shares can go down as well as up. Past performance is not a guide to future performance & investors may not get back the amount invested. Conygar Investment Co is a corporate sponsor of Stockopedia and, while we always endeavour to be objective, any views expressed above may not be impartial.
---
---

The Conygar Investment Company PLC is a United Kingdom-based company engaged in property trading, property investment, acquiring property assets with development and investment potential, and investing in companies with property assets. The Company operates in two segments: Investment properties, which are owned or leased by the Group for long-term income and for capital appreciation, and trading properties which are owned or leased with the intention to sell, and Development properties, which include sites, developments in the course of construction and sites available for sale. The Company has a 50% interest in a joint venture, Conygar Stena Line Limited, which is a property development company. It also has a 50% interest in a joint venture, CM Sheffield Limited, which is a property trading company. more »