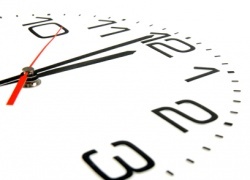 Regency Mines (LON:RGM) is a small company with a number of mining and exploration assets and a significant holding in Red Rock Resources (LON:RRR), which is valued at much of its own market cap. It appears to be on the brink of greatness.
For value investors the rather complicated structure and limited access to the City PR machine have left the share price below a realistic valuation but a number of recent developments will produce strong cash flows and force the City to take note.
It's far from risk free but its very complexity has resulted in risks being well spread across the globe.
The operation revolves around the Chairman, Andrew Bell, who has a large personal holding in RGM - an investment in RGM is an investment in Andrew Bell. I have seen him present at the Barbican and left impressed. He has a surprisingly modest demeanour for such a swashbuckling business. I think he experienced some hardship in the 1990's which I also rate a plus.

I was introduced to RGM and RRR last September 2010 and, as in truth I found it hard to understand properly, made a small investment first in Red Rock Resources (LON:RRR) and then RGM. Of course that has now multiplied 5+ times in about 80 days and I wish I had made a more confident move (is greed good?). I understand the situation a little better now (but not much better) and remain convinced the market understands it even less.
How else could the share price in RRR hardly move when they announced a CAD 10M profit selling a stake in Kansai? That was a significant percentage of its market cap and made RRR seriously liquid.
This could run and run and I would love to share views and opinions with others on this site.
Disclosure of interest: The author hold shares in Regency Mines (LON:RGM) and Red Rock Resources (LON:RRR)
Disclaimer:
As per our Terms of Use, Stockopedia is a financial news & data site, discussion forum and content aggregator. Our site should be used for educational & informational purposes only. We do not provide investment advice, recommendations or views as to whether an investment or strategy is suited to the investment needs of a specific individual. You should make your own decisions and seek independent professional advice before doing so. The author may own shares in any companies discussed, all opinions are his/her own & are general/impersonal. Remember: Shares can go down as well as up. Past performance is not a guide to future performance & investors may not get back the amount invested.
---
---

Regency Mines PLC is a United Kingdom-based company. It is focused on exploring areas of copper and nickel potential in Western Australia, Queensland, and Papua New Guinea. The Company's principal metal of interest is nickel, which consists of the Botue-Mambare lateritic nickel and cobalt project in Papua New Guinea, and the sulphide nickel prospects in the Lake Johnstone greenstone belt in Western Australia, as well as through a holding interest in Alba Mineral Resources plc (Alba), which holds nickel assets in Europe. During the fiscal year ended June 30, 2010 (fiscal 2010), in Western Australia, an initial phase 1 exploratory air core drilling programme was carried out on the E74/318 license at the Lake Johnstone belt, situated in the south east of Western Australia, approximately 50 kilometers east of the nickel and gold bearing centre at Ravensthorpe. During fiscal 2010, it formed a joint venture with Direct Nickel Pty Ltd (DNi) on Botue-Mambare. more »

Red Rock Resources plc is a mineral exploration company. During the fiscal year ended June 30, 2010 (fiscal 2010), its principal operational focus was on its gold assets located in Kenya and gold investment in Colombia. The Company is engaged in mineral exploration and development focused on iron ore, uranium and manganese in Western Australia, Tasmania, Zambia and Malawi. The Company operates in the Australia and Africa. On January 14, 2010, the Company sold Savage River tenement license located in Tasmania, E11/2005, to Resource Star Limited (RSL), and 90% of its interest in Ilomba Hill Malawi, EPL 0264/08. On October 9, 2009, it purchased rights to eight exploration tenements located in the Northern Territory of Australia from Jupiter Mines Limited and other parties. On November 2, 2009, it made investments in Kansai Mining Corporation. As of June 30, 2010, it held 15% interest in Mid-Migori Mining Company Limited (MMM). more »