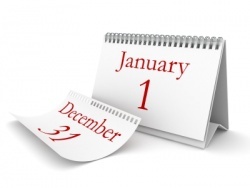 Serica Energy (LON:SQZ)  is listed on Toronto and Aim, both with a ticker of SQZ (ISA-able). With shares of c. 177 million, it has a market cap at 38p : £67m. The website is www.serica-energy.com and the AGM presentation (June 2010) is here. Serica had a lot of bad luck with the drill bit in 2010. Starting the year with the share price around 55p, it drilled dry holes at Conan in the East Irish Sea and Oates in in Central North Sea, then found sub-commercial gas at Dambus and Marindan in the Kutai PSC in Indonesia, ending the year at about 42p. 
So what makes this unlucky oilie a good prospect for 2011? 
---
Assets (1) production
Indonesia - Kambuna Gas from the Kambuna field is delivered at Pangkalan Brandan at the site of a Pertamina gas plant and refinery about eight kilometres from the coast.
Serica sold 15% working interest to Salamander Energy in August 2008 and sold a further 25% to KrisEnergy in January 2010 retaining 25% interest in the TAC.
Gas sales from the Kambuna field commenced on 11 August 2009, using temporary processing facilities.  The permanent facilities were completed in October 2010 and the field is currently producing at an average of 43 mmscfd. In addition to the gas sales, up to 4,000 barrels per day of condensate is sold at a price close to that of crude oil.
---
Assets (2) development
North Sea: Columbus
In 2006 Serica drilled the Columbus discovery well  which tested and produced at a stabilised average rate of 17.5 million scfd and 1,060 bpd of 47.5° API condensate  The well was suspended for potential use in the development of the Columbus field. A further appraisal well and side-track were drilled in 2007 and also suspended for use in development.
The Columbus field is a combined structural and three way stratigraphic trap comprising Forties
sandstone reservoirs lying along a turbidite fairway. The reservoir thickness is c 131 vertical feet (40.0 metres) in well 23/16f-11 and c 70 vertical feet (21.0 metres) in the 23/16f-12z well. Reservoir quality is generally fair to good with porosities of up to 25% and averaging 20%. The overall field life is expected to be up to 14 years.
Getting to production has been slowed because of the possibility that the field extended into the BG block to the south. However after BG got poor drilling results in the area at end 2008, Serica was able to proceed. Serica is currently working with BG to finalise plans to export Columbus production via BG's Lomond platform and first gas is planned for 2013.  Anyone wanting the full details, look here.
---
Assets (3) exploration
Central North Sea - Spaniards prospect  - Serica has 30%, Encore is operator with 40%, Nautical also the other 30%.  Nautical's 2010 Annual report said: " Reprocessed 3D seismic defines large Jurassic prospect downdip from 15/21a-38 oil discovery. - Seismic indicates reservoir thickens downdip. - Significant oil column implied from pressure data in discovery well."  This isn't yet on Encore's 2011 drilling list, however Nautical's recent presentation shows it as possibly being brought forward to 2011 from 2012.
Central North Sea - Bowers prospect - on the same block as Oates. Premier operatior, no plans to drill soon. 
East Irish Sea - Doyle and Waton prospects in the same area as Conan, but independant  
Ireland - Slyne basin - Serica 50%. Drilling for gas in 2009, they inconveniently forund oil!  From their website "It is not clear whether the oil accumulation discovered so far could be commercially produced, but the discovery has opened a new oil play in the Slyne Basin and is very encouraging for future exploration."
Ireland - Rockall trough
Large gas prospect - Muckish. Serica is currently reporcessing seisminc. No immediate plans to drill.
Indonesia - East Seruway - a large block next to Serica's production at Kambuna, so they know the geology well. Curretly 100% so would be farmed down before being drilled, if it isn't sold.
Morocco - see http://www.serica-energy.com/operations-morocco.php.  No immediate plans to drill
Spain - no-one seems interested in farming-in see http://www.serica-energy.com/operations-spain.php
Special Offer: Invest like Buffett, Slater and Greenblatt. Click here for details »
---
The Board
Chairman - Tony Craven Walker (4.5m shares)
TCW founded two British independent oil companies, Charterhouse Petroleum plc - acquired by Petrofina for £140 million in 1986 - and Monument Oil and Gas plc - acquired by Lasmo for £600 million in 1999. Before this he worked at BP (as did many of the rest of the Serica team at one time or another) where for his final two years he was Project Co-ordinator on the development of the Forties Field.  
Chief Executive – Paul Ellis (250k shares)
PE joined Serica from Emerald Energy plc, a United Kingdom public company active in Colombia, where he was Chief Operating Officer. Previously he had been Technical Director at Charterhouse Petroleum; Director, International E&P at British Gas and Senior Vice President International at PanCanadian Petroleum (now Encana) in Canada.

The rest of the Board is good too, a nice combination of experience in Geology and Finance. 
Management have been very good over the years at  controlling drilling cost and risk. For example the Oates disappointment in 2010 was mitigated by the fact that 50% had been farmed pout to Premier, who paid all the well costs. Although the share price hasn't gone anywhere, they have managed to get one asset into production and have an active exploration programme with (from memory) only one placing, in 2008, and that was smallish.
---
Possible divestment of Indonesia
In November, whist Marindan was still drilling, Serica announced that it was going to carry out a strategic review of its Indonesian business:
As the result of increased focus on upcoming projects in the UK, Western Europe and Africa, Serica will examine a range of options to create shareholder value including:

·      Selling all or part of its Indonesian business

·      Exchanging its Indonesian production for UK or Western European production

·      Continuing to develop its Indonesian exploration and production assets
After the Marindan failure, selling the whole Indonesian business is probably the most likely option.
---
Drilling program in 2011
Serica has said it intends to drill 3-4 exploration wells in 2011. However it doesn't have any rigs booked at present and it is being non-specific, pending the results of the Indonesian sale and potential farm-outs. I would expect at least one, possibly two wells to be srilled on Slyne prospect, subject to getting a farm-out., however it is hoping to drill the following this year
Broker views
JPM 2 Dec
Our core NAV of 71p is unaffected by the news [of Marindan], but we
marginally lower our risked upside of 5p to 4p (unrisked from 78p to 68p)
RBC  3rd Dec-
NAV C$0.73/share (43p) The new NAV is underpinned by the producing Kambuna gas-condensate field (SQZ 25%), the Columbus North Sea discovery (SQZ 50%) where project sanction is expected in Q2/2011, and year-end net cash of ~$20m. Our Price Target of C$0.75 (45p) remains unchanged.
Cannacord 3rd Dec
We currently rate Serica a BUY with a 12-month NAV-based target price of 65p/share. We note that our core NAV estimate currently only attributes value to the 2P reserves related to the Kambuna and Columbus fields and net cash and excludes any exploration driven
---
Conclusion
At the moment we are in a waiting situation. If Indonesia is sold, the price will be critical and will provide the funds for 2011's exploration bills. Farm-out deals may reduce the cost and risk of this drilling program. And Columbus may start to become real for potential investors once project sanction is received. The price at the moment is under-pinned by Kambuna, Columbus and cash. So the exploration upside is in for free.
db
Disclosure - I have a reasonable sized holding in Serica Energy (LON:SQZ)
---
Disclaimer:
As per our Terms of Use, Stockopedia is a financial news & data site, discussion forum and content aggregator. Our site should be used for educational & informational purposes only. We do not provide investment advice, recommendations or views as to whether an investment or strategy is suited to the investment needs of a specific individual. You should make your own decisions and seek independent professional advice before doing so. The author may own shares in any companies discussed, all opinions are his/her own & are general/impersonal. Remember: Shares can go down as well as up. Past performance is not a guide to future performance & investors may not get back the amount invested.
---
---

Serica Energy plc (Serica) is an international oil and gas exploration and production company with properties primarily in Western Europe, Africa and South East Asia. Serica has built a portfolio of exploration, appraisal and development projects. Serica holds exploration licenses in the United Kingdom, Ireland, Morocco and Namibia. The Company has a 50% interest in the 23/16f Columbus field offshore United Kingdom. In October 2011, the Company was received a Licensing Option 11/1 (the License) covering six blocks in the Irish Rockall Basin under the Irish 2011 Atlantic Margin Licensing Round. In December 2011, the Company was received an 85% interest in a Petroleum Agreement covering four blocks and part blocks in the Luderitz Basin, offshore Namibia. As of December 31, 2011, the Company held a 21% interest in the amalgamated area covering the Spaniards discovery. In October 2011, the Company sold its wholly owned subsidiary, Serica Indonesia Holdings BV to Kris Energy Limited. more »