Small Cap Wrap: A healthy range of products from Fitbug, Sweet update from Maple Energy, Top results from BEST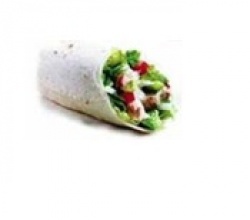 Another good week last week in the financial markets with the FTSE 100 gaining 30 points to close at 6,120 and the AIM All share gaining 15 points to close at 735. UK Interest rate rates continued at 0.5 per cent, and similarly in Europe the ECB continued interest rates at 0.75 per cent. On the key indicators, UK industrial production figures grew by 0.3 per cent in November whilst construction sector output contracted 3.4 per cent in the month and UK consumer price inflation held steady at 2.7 per cent in December. Talk of a triple dip recession in the UK continues, of concern being the construction sector and industrial production output numbers. Whilst there was an announcement about new hires in Solihull at Jaguar, losses were seen elsewhere with 800 announced last week at Honda in Swindon, and HMV has put 4,000 jobs at risk. UK retail figures appear on the whole to be reading out as a mixed bag, with winners and losers, which could make for an exciting 2013 retail roller coaster. The week ahead sees Eurozone and US inflation announcements, together with UK retail sales figures on Friday. 
 Disclaimer- This document, which does not constitute research, has been issued by Hybridan LLP for information purposes only- please refer to the disclaimer in full below.  
APH Pre-Close Trading Update, AGL New development, ANCR Trading update and management change, BEST Interim results, BLUR Q4 update, CLNR Awarded Licences, CNR Drilling and Trenching Update, CSLT Update on financial position, FITB product launches at CES, GOAL Trading Update, GCO Placing and Open Offer and management change, HYD Trading Update, IKA Interims, INS Trading Update, MPLE market update, NETD Trading update, NCT Admission to AIM, OMG Demonstration, PSL Demonstration, POS New Contract Win with Glencore, POL Komahun Gold update, QPL Pre-Close Statement and Trading Update, SPH Trading Update. Teg (LON:TEG). Trading update, TYR Directorate Change
Alliance Pharma (LON:APH) (LON:APH 32.25p/£78.38m)
Alliance Pharma (LON:APHA) the speciality pharmaceutical company, announced its pre-close trading update ahead of its preliminary results for the year ended 31 December 2012. Turnover for 2012 is expected to be £44.9m (2011: £46.0m). There was a record increase of £1.1m in HydromolTM sales, taking the sales for 2012 to £4.7m, representing growth of 29 per cent over the previous year. The acquisitions completed during 2012, Opus Group Holdings and the antimalarial brands purchased from AstraZeneca, performed in line with expectations. As a result of a stronger than expected gross margin rate, pre-tax profits are expected to be slightly ahead of current market expectations. Alliance's preliminary results for 2012 are expected to be announced on 21 March 2013.
Angle (LON:AGL) (LON:AGL 69.5p/£28.30m)
ANGLE, the specialist medtech company, announced yesterday a new development in its Parsortix non-invasive cancer diagnostic product. The Company has developed a process for recovering captured cells from the Parsortix cassette, which is known for its ability to capture and count very rare circulating tumour cells (CTCs) from the blood of cancer patients. This new process has the potential for the cells captured by the Parsortix cassette to be analysed by a variety of contemporary molecular techniques, greatly increases the size of the market available to ANGLE (especially given that there is no device currently in the market designed to recover CTCs). Shares in the Company were up from 36.95p on Monday morning to close at 65.35p. Also announced then a day after and this morning was news that the Company has received a settlement payment in respect of the deferred consideration due on the sale of its portfolio company Acolyte Biomedica Limited to the amount of US$286,226. Shares this morning since the RNS were up to 76.5p. Angle has therefore seen a rise of 107 per cent this week so far.
Animalcare (LON:ANCR) Group (LON:ANCR 146.5p/£30.39m)
A leading supplier of veterinary medicines provided a trading update in which it stated that trading from continuing operations in the first six months of the year was strong and in line with market expectations. Revenues are expected to be circa £6.1m, some 13 per cent higher, whilst gross profit is expected to be some 16 per cent higher.  The re-introduction of Buprecare ampoules, with the Company believing that it will add to the strong sales of the Buprecare multi-dose vial launched just ten months ago, means that the total market in the UK for each dosage form is estimated at between £1.5m and £1.8m after all discounts. The Company holds circa £2.9m of cash balances at the end of 2012 (up from £2.3m as at end of June 2012). The Company also announced that Group CEO, Stephen Wildridge is stepping down, and is to be replaced by Dr. Iain Menneer, currently Managing Director of Animalcare Ltd, who joined in December 2003.
Best of the Best (LON:BEST 20p/£1.87m)
Best of the Best runs competitions to win luxury prizes online and at retail locations and this week announced its interim results for the six months ended 31 October 2012. Revenue increased by 20.3 per cent to £3.22m (2011: £2.68m) and profit before tax was £0.01m (2011: loss £0.12m). At the period end, the Company had a cash balance of £1.22m and net assets of £2.69m. Online revenues increased by 36.9 per cent to £1.21m representing 38.6 per cent of total revenue. The Tender Offer was completed in November 2011, resulting in £1.18m being returned to shareholders. William Hindmarch, Chief Executive, said: "During the period we made significant changes to our core product, the Supercar Competition. This new competition style with its much wider choice of cars, price points and increased frequency has helped the online business in particular, which has recorded its highest ever levels of both revenue and transactions volume."
blur (Group) (LON:BLUR 149.5p/£36.71m) Operators of the leading Global Services Exchange at blurgroup.com, announced an update on Q4 metrics and a continuation of impressive quarter on quarter growth. The period saw the highest ever number of briefs with 250 submitted, compared with 215 in the previous quarter and an average brief value for the quarter was $16,050 compared with just under $13,500 for Q3. The technology sector was the most prolific user of the exchange. Q4 saw the most projects kicked off in any quarter, with 89 projects completed, an increase of 30 per cent from the previous quarter and 230 per cent on the prior year. At the end of Q4 there were 23,275 experts on the eight exchanges compared with 21,560 at the end of Q3. Headcount was increased to 40 to support aggressive growth targets in 2013.
Cluff Natural Resources (LON:CLNR) (LON:CLNR 4.38p/£3.81m)
Cluff Natural Resources, an investment company founded by Algy Cluff and focused on oil & gas and mining assets, has reported that The Coal Authority, sponsored by the UK Department of Energy & Climate Change, has awarded the Company two conditional Underground Coal Gasification (UCG) licences totalling 111 hectares in the UK, by way of an option for lease and non-exclusive exploration licences for two UCG prospects in the UK. The Loughor Estuary Project, located in Carmarthenshire, Wales, consists of a 42 hectare licence area and the Dee Estuary Project, located on the borders of Merseyside and Northern Wales, consists of a 69 hectare licence area. The Company intends to use the Controlled Retracting Injection Point (CRIP) method to extract the energy content of the coal and supply the resulting syngas to customers for a variety of uses.
Condor Gold (LON:CNR) (LON:CNR 169.5p/£56.61m) Condor, a gold exploration company focused on delineating a large commercial reserve on its 100 per cent-owned, CIM compliant Mineral Resource of 2,375,000 oz gold at 4.6g/t at La India Project in Nicaragua, announced the results of the initial 2,790.6m of the current phase of resource infill drilling at the La India Vein Set and an update on trenching and drilling activity on the America Vein Set.  23 drillholes for 3,462m were completed on La India open pit resource area to convert the existing resource from Inferred to Indicated category. Assay results from an initial 19 of these 23 drillholes for 2,790.6m of infill drilling have confirmed gold mineralisation and outlined an additional high-grade shoot in the North of the India-California trend. Best amalgamated drill intercepts through stopes of the historic La India Mine show: 11.95m at 5.72g/t gold, 17.15m at 4.16g/t gold and 18.00m at 4.18g/t gold. A trench intercept of 10m at 5.41g/t gold has extended wide zones of gold mineralisation on the America Vein to at least 600m strike length. Further trench testing of the Escondido Vein on the America Vein Set is underway to test an additional 200m strike length. A 2,000m drill programme is underway at historic America Mine to test for wall rock mineralisation on the America Vein Set with one hole completed. Mark Child, Chairman and CEO commented: "Condor has made good progress with the completion of 3,462m drilling of a 7,000m drill programme designed with the objective of defining a total of 800,000 oz gold within the Indicated Category by targeting the conversion of the majority of the Inferred resource to Indicated within the open pit shell (currently 534,000oz is within the Indicated Category)... a 2,000m drill programme has commenced with a second rig on site and due to start in the next few days. The objective of the drill programme on America historic mine is to repeat the success of a 954,000 oz at 3.6g/t open pit resource on La India historic mine, which is just over 1km to the south."
Cosalt (LON:CSLT) (LON:CSLT 0.85p/£3.44m)
Noting recent speculation regarding the Group's affairs and potential disposals of Group businesses, the Company gave an update regarding its financial position and the on-going discussions with its lenders and the trustees of the Group's pension scheme with regard to a solution. The Company also confirmed that whilst those discussions are not yet concluded, it is in discussions with third parties regarding the sale of the operating divisions, Cosalt Offshore and Cosalt Workwear. Discussions with all parties are continuing and there can be no certainty that any agreement will be reached, either with creditors regarding a solution to the Group's financial position or with potential acquirers of the operating businesses. The Directors remain focused on reaching a solution which will ensure the long term future of both operating businesses; safeguarding jobs and ensuring continuity of service to customers and suppliers. The Directors also acknowledge the important role of these two businesses within their local communities. However, the Directors believe it is unlikely there would be any value attributable to shareholders due to the level of the Group's net indebtedness and pension scheme liabilities.
Fitbug Holdings (LON:FITB) (LON:FITB 1.25p/£2.11m)*
AIM listed provider of online personal health and well-being services last week announced the launch of three innovative, Bluetooth-compatible products at the Consumer Electronics Show (CES) in Las Vegas, a major technology-related trade show. 'Fitbug Orb' -The first button-sized, Bluetooth Smart, wireless Fitbug activity tracker with seven wear options, a choice of colours, the ability to track sleep and a US price of  $49.99 was launched, as well as 'Fitbug Wow' - Bluetooth Smart Scales, US price of $79.99 and 'Fitbug Luv' - Bluetooth Smart Blood Pressure Monitor, US price of $119.99. The unveiling of these new products, which follows swiftly on the back of the launch of Fitbug Air, the world's first Bluetooth Low Energy Fitbug activity tracker (see announcement dated 17 September 2012), is a significant step for Fitbug.  The Company now has a fully integrated range of mobile health products in line with its strategy to increase its presence in the Connected Health Market, which is particularly buoyant in the US.
Goals Soccer Centres (LON:GOAL) (LON:GOAL 124p/£63.30m)
Goals Soccer Centres, the operator of outdoor 5-a-side soccer centres, announced a trading update for the year ended 31 December 2012, in advance of the release of the Company's Final Results on 26 February 2013. Trading for the year was in line with market expectations with overall sales increasing by 6 per cent to £32m (2011: £30.4m) and like for like sales increasing by 2 per cent. The Company successfully appealed the HMRC's decision to charge VAT on league income during the year and this increased like for like sales by 2 per cent. In order to focus on strong cash generation and enhance the return on capital from recently opened centres, the Board has decided to postpone further new site openings. This strategic move will enable the Board to meet the key objective of using strong cash flow to further reduce net bank debt which has been reduced to £50m from £54m at 30 June 2012. Subject to satisfactory prevailing economic conditions, the Board intends to return to opening additional centres from 2014.
Green Compliance (LON:GCO) (LON:GCO 3.25p/£1.18m) Green Compliance, a leading provider of compliance-related business support services, announced a placing and open offer to raise up to approximately £2.1m. It has conditionally placed shares at a price of 2p per share in order to raise gross proceeds of approximately £1.6m. Placees will also be granted warrants to subscribe for two new ordinary shares for every share for which they subscribe pursuant to the Placing. The Company announces an Open Offer of Ordinary Shares to its Shareholders on the basis of seven New Ordinary Shares for every ten existing Ordinary Shares held at a at a price of 2p which could generate gross proceeds of up to £0.5m to the Company. Given that the Company's share price has fallen below its nominal value, the Company is also proposing a reorganisation of its share capital so that every ordinary 50p share is divided into one ordinary share of 1p and 49 deferred shares of 1p each. This follows news last week that John Prowse resigned as Chief Executive, and was replaced by Bob Holt, who is Chairman of the Board.
Hydro International (LON:HYD) (LON:HYD 124.5p/£17.88m)
Hydro International, a leading provider of environmentally sustainable and innovative products for the control and treatment of water, today announced an update on trading. Although economic conditions remain difficult, particularly in the general construction sector in the UK, the Group has secured the order intake required to achieve revenue and profit objectives for the 2012 financial year. The Group is therefore pleased to confirm that the financial results for the 12 months to 31 December 2012 will be in-line with market expectations. However, due to the approaching conclusion in 2013 and early 2014 of three major long-term contracts with Thames Water secured by the UK Waste water business in 2010 and 2011, the Board anticipates that 2013 revenues and adjusted profit before tax will be materially below 2012 levels. The majority of these three projects, with a total order value of £23m have been delivered over the period from 2010 to 2012, and there are no new projects of such size in the current pipeline. Other new order input in the UK Waste water business during 2012 was significantly higher than in the previous year, as the AMP 5 programme got underway; these orders will continue to ship during 2013.  Hydro also achieved a number of significant project wins during 2012 including the previously announced CDN$4m contract at Bonnybrook WWTP, Calgary, Canada. In particular, the Board is seeing encouraging growth in the US Storm water business as a result of their developing relationship with the new distribution partner, and they are building on the success in the US Waste water business with new product introductions, including the GritCup and SpiraSnail. The growth anticipated across the Group will not, however, make up for the successful conclusion of the Thames Water projects, giving rise to the Board's view that revenue and profitability in 2013 will be materially lower than 2012 levels. In addition a number of orders received in the second half of 2012 are scheduled to be delivered in the second half of 2013, so that the year will again be significantly second half weighted. Hydro will be announcing Final Results for the year ended 31 December 2012 on Tuesday 19 March 2013 and has today has also issued an announcement on forthcoming management changes.
Ilika (LON:IKA) (LON: IKA 24.5p/£11.22m)
Ilika, the advanced cleantech materials discovery company, has reported continuing revenue of £0.4m for the six months to October 2012. Whilst this is lower than the £0.8m revenue for the prior comparative period the Company expects the current strength of the business development pipeline to allow it to recognise significantly increased revenues in the second half. During the period, a key patent was granted from the US Patent and Trademark Office further protecting the Company's high-throughput technology and an equity investment of £149,380 was received from the Carbon Trust Fund to aid commercialisation of the Company's proprietary low cost fuel cell catalyst material. The cash balance at the end of period was £3.6m. Since November 2012, the Company has renewed a contract with world leading motor manufacturer, divested the wound care business and received a fuel cell catalyst patent in the US. The disposal of the wound care business has resulted in an on-going overhead saving of around £0.4m per annum.
Special Offer: Invest like Buffett, Slater and Greenblatt. Click here for details »
Instem (LON:INS) (LON:INS 90p/£10.59m)
Instem, a provider of IT solutions to the global early development healthcare market, announced that following the successful conclusion of several contract negotiations it expects results for the year ended 31 December 2012 to be in-line with market forecasts. License income was second-half weighted, as in previous years, and while first half revenue was marginally below that of the comparable period in 2011, the Group expects to report revenue and profit for 2012 in line with forecasts. The contracts signed in December 2012 were with some of the world's most notable businesses in the pharmaceutical and research industries. Instem's balance sheet remains strong with net cash of approximately £2.2m (2011: £2.9m). Due to a number of significant contracts falling in the final quarter of the year, the related cash inflow is now expected in the first quarter of 2013. The Company also announced that JOINN Laboratories has purchased its Provantis(R) preclinical software solution suite to automate processes within its China-based facilities located in Beijing and Suzhou.
Maple Energy (LON:MPLE) (LON:MPLE 66p/£98.48m)
Aim listed integrated energy company with assets in Peru, announced today various updates regarding its business and operations. During December 2012, the Company received a governmental approval which allowed it to begin expanding its plantation by 877 hectares from its current size of approximately 6,532 hectares to a total of 7,409 hectares. Planting of this 877-hectare area, in which drip irrigation systems are already substantially installed, began this month, and Maple expects to plant the entire 877-hectare area during the first quarter of 2013. Subject to obtaining certain additional governmental approvals, Maple plans to continue expanding its plantation by an additional 378 hectares this year to achieve a total planned plantation size of approximately 7,787 hectares by year end. The Company expects to complete this expansion from 6,532 hectares to 7,787 hectares at a total cost of approximately US$3.3m which will result in the completion of the first phase of the plantation of the Ethanol Project. In order to increase the amount of cane harvested on a daily basis, Maple has ordered two additional mechanical harvesters and related harvesting equipment. This equipment is expected to be delivered to the Ethanol Project site during the first quarter of this year. Once Maple receives the two new harvesters, its fleet of mechanical harvesters will be increased from six to eight mechanical harvesters. With increased harvesting capabilities, the Company expects to increase the gross tonnes of sugar cane harvested and delivered to the Ethanol Plant on a daily basis which will result in an increase in ethanol production volumes. During the 60-day period ended 31 December 2012, the Ethanol Plant has been available to process sugar cane and produce ethanol for approximately 85 per cent of the time on average as compared to 79 per cent of the time on average for the 60-day period ending 19 November 2012. The approximate 15 per cent of downtime during this most recent period resulted from a combination of both planned and unplanned maintenance activities.
NetDimensions (LON:NETD 48.75p/£12.39m)
NetDimensions, the provider of performance, knowledge and learning management systems, has issued a trading update for the year ending December 2012. Revenues were up 10 per cent, at around US$13.5m for the year, which is broadly in line with market expectations. Deferred revenues are up 38 per cent at US$6.2m. Following substantial investment in global sales expansion and research and development operations, underlying profit before tax is expected to be at least US$0.1m. The Company ended the year with approximately $6.8m in cash, no debt and short-term receivables of US$5.1m. The Company started the New Year with some US$6m in deferred revenue to be recognised in 2013, its best ever opening position.
Northcote (LON:NCT 1.28p/£11.05m) Northcote, an onshore US focused oil and gas exploration and production Company, has announced that its enlarged issued share capital began trading on AIM on 14th January, 2013, yesterday. This follows the completion of an oversubscribed placing of 100m new shares at 1 penny to raise £1m (before expenses) and the acquisition of Northcote Energy Limited. Mr. Randall J. Connally, the CEO, has also converted a US$250,000 loan into equity at the placing price. The Company has a portfolio of projects with development potential, primarily located in the reopening Mississippi Lime formation, Oklahoma and current net production of 26.4 barrels of oil equivalent per day. Funds raised will be used to fund the fracking of up to six wells in Osage County in 2013, drill two wells to develop the Company's Layton Sand's acreage and allow participation in a twelve well drilling programme in Woods County as well as for general working capital.
Omg (LON:OMG) (LON:OMG 38.5p/£28.08m) The mobile motion capture (mobile mocap) technology group announced that it is preparing to bring its technology to US highways in the future, with a range of innovations from its highways technology arm, Yotta DCL. At a special event to be held in Washington DC (the Transport Research Board 92nd Annual General Meeting January 13-17 2013), Yotta DCL will launch Horizons, its innovative Software as a Service (SaaS) web-based software that enables a real-world view, and efficient management, of every aspect of the highway, and demonstrate how it uses OMG's cutting edge computer vision technology for visualising highways assets. The Company will also showcase its well documented Tempest Capture Vehicle, built in-house for the first time in the USA, used for vehicle-based electronic surveying to provide accuracy and speedy results on any highway type, whether a fast moving freeway or a smaller street.
Photonstar Led (LON:PSL) Group (LON:PSL 12.25P/£13.77m)
PhotonStar LED Group, the British designer and manufacturer of smart LED lighting solutions, was at CES (Consumer Electronics Association) International 2013, demonstrating products it is working on with CSR plc (LON:CSR 357.3p/£591.02m). PhotonStar continues to work with CSR in the development of its Bluetooth Smart home lighting products, and at CES developed a joint LED lighting demonstration to show how Bluetooth low energy wireless technology can enable smartphones, tablets and other connected devices to control systems such as lighting throughout the home. This complements PhotonStar's existing LED lighting system which is fully colour tuneable and dimmable. Last month, the Company announced a fundraise of £1.57m at 12p per share (a small premium) to invest in circadian lighting, which simulates the lighting levels of natural daylight, with positive effects on human health and productivity, whilst also providing a brief trading update where it expected revenues for the year to 31 December 2012 to be broadly in line with market forecasts and EBITDA for the year, before share based payments, is to be close to breakeven.
Plexus Holdings (LON:POS) (LON:POS 250p/£206.87m)
Plexus Holdings, the AIM quoted oil and gas engineering services business and owner of the proprietary POS-GRIP® friction-grip method of well head engineering, today announced that it has agreed to supply its high pressure/high temperature (HP/HT) POS-GRIP well head equipment, subject to finalisation of the contract, to Glencore Exploration Cameroon Ltd, the leading integrated commodities producer and marketer, for drilling a gas exploration well offshore Cameroon.  The contract will have an estimated initial value of circa £700,000. The order is initially for one well with an option to increase this to three. This is the first contract Plexus will enter into with Glencore, and it is anticipated that revenues will commence in March 2013. The exploration drilling programme will utilise Plexus' POS-GRIP HP/HT 18-3/4" 15,000 psi well head equipment, and this contract further strengthens the Company's growing presence in West Africa, and Cameroon in particular.
Polo Resources (LON:POL) (LON:POL 2.75p/£74.15m)
Polo Resources, the natural resources investment company with interests in gold, oil and gas, coal and iron ore, has reported an update on the Sierra Leone-based Komahun Gold project, a subsidiary of its 90 per cent owned Nimini Holdings Limited. In December 2012, Nimini completed its 28,500 metres in-fill, depth and strike extension drilling programme which commenced in May 2012. An NI 43-101 compliant global mineral resource update, based on all drilling results to date, is expected to be published in the first quarter of 2013. Based upon the success of the 2012 programme, in January 2013 Nimini will commence a resource expansion drilling programme of approximately 26,000 metres with the objective of significantly adding to the expanded resource defined by the 2012 programme. This programme is targeting areas of open mineralisation at depth in two zones along a strike length of approximately 870 metres and in two new zones along a strike length of approximately 900 metres. The drilling programme completion is scheduled for May, 2013.
Quindell Portfolio (LON:QPP) (LON:QPL 13.88p/£502.53m)
Quindell Portfolio, the provider of sector leading expertise in software, consultancy and technology enabled outsourcing in its key markets, being Insurance, Telecommunications and their Related Sectors, announced that, subject to audit, revenue for the year ended 31 December 2012, including those of the legal services businesses for the period during which they were in partnership with Quindell, is expected to be approximately £165m, with adjusted EBITDA of approximately £47m. Trading at the start of the new financial year has continued positively with pipelines and pilot revenues at record levels, building on the strong performance delivered by the Group during 2012. Results for the year ended 31 December 2012 are therefore expected to be ahead of the upper end of market expectations with adjusted EPS of 1.29 pence (Q4: 0.43 pence). Margin performance has continued to be maintained at or above historic run-rate levels as the Group has continued to drive through efficiencies, integration savings and economies of scale. Operating cash flow is also ahead of market expectations with cash at the end of the year of circa £47m compared to market expectations of £41.5m. The Group has again had a strong start to the new financial year, continuing the positive developments achieved in 2012, with the pipeline progressing to pilots and then full contracts at a more rapid pace than during any prior period. Two significant technology solution contracts have reached key delivery and financial milestones since the start of the New Year.
Sinclair IS Pharma (LON:SPH) (LON:SPH 27.75p/£120.69m)
Sinclair IS Pharma, the international specialty pharma company, announced a trading update for the six months ended 31 December 2012 ahead of its interim results which will be announced on 12 February 2013. Revenues for the first half are expected to be approximately £23.0m, a 4 per cent increase like-for like, with continued strong growth of International operations, an 18 per cent increase like for like. Sculptra/New-Fill and Succeev sales recently commenced. A new debt facility was recently secured to provide additional capital of £9.0m for future business development opportunities. The Board expects adjusted EBITDA for the period to exceed the profit of £0.7m reported in the six months to 31 December 2011 as the benefits of operating leverage continue to improve margins, and are confident in the outlook for the full year.
The TEG Group (LON:TEG 5.25p/£9.89m)
The TEG Group, the developer and operator of organic composting and energy plants, has provided a trading update for the financial year to December 2012. Overall, the trading performance for the business improved substantially in the second half of the year with both the operational and projects elements of the business performing well. The Company finished the year with a strong cash position and a low level of borrowings. As announced in September 2012, financial close was completed on the Dagenham project, the combined in-vessel composting (IVC) and anaerobic digestion (AD) facility to be constructed at Dagenham Dock, London. TEG was awarded a construction contract worth approximately £16m in revenues together with a 15-year operating contract. Construction has proceeded well, is on budget and remains on programme for final completion in the first quarter of 2014. The management believes that the outlook for 2013 is positive. Local Authorities and private sector customers continue to divert organic waste from landfill to meet statutory targets and TEG's contract pipeline remains strong.
TyraTech (LON:TYR 4.75p/£5.14m)
The Board of TyraTech, a life sciences company focusing on natural pest control and healthcare products, announced the appointment of Bruno Jactel, 51, as Chief Executive Officer with immediate effect. Mr Jactel joins the Executive Board as the Company accelerates its transition toward commercialisation. Mr. Jactel spent 12 years at Merial Limited as combined Chief Strategy Officer and Chief Marketing Officer. Merial is the US$2.6bn revenue generating Animal Health subsidiary of the Sanofi Group. Prior to Merial, Mr. Jactel was Deputy Minister for Economic and Commercial Affairs at the French Embassy in Washington D.C. He is also a recent founder and board member of Hypercell Technologies LLC, an early-stage biotech company developing therapeutic solutions to serious infectious animal disease. Mr. Jactel is a Doctor of Veterinary Medicine and has a Masters in Economic Sciences from the Sorbonne University in Paris. To ensure a smooth transition, Alan Reade will remain as Executive Chairman until at least the end of the first quarter of 2013. Alan will then revert to the role of Non-Executive Chairman and in that capacity will continue to support the Company both as a Board Member and an investor.
*A corporate client of Hybridan LLP
There's
value
in the stock market
but do you know where to look?
Get the most concise synopsis of everything that's been proven to work in value investing. If you like your stocks cheap you've found a treasure trove distilled to under 70 pages.
How to find ultimate Bargain Stocks with Ben Graham
How to spot Turnarounds and avoid Value Traps
From Graham to Greenblatt via Piotroski & Lakonishok
How to value stocks and set a margin of safety
Disclaimer:
This document should not be relied upon as being an impartial or objective assessment of the subject matter and is not deemed to be "independent research" for the purposes of the Financial Services Authority (FSA) rules. As a consequence the research (a) has not been prepared in accordance with legal requirements designed to promote the independence of investment research; and (b) is not subject to any prohibition on dealing ahead of the dissemination of investment research (although Hybridan does impose restrictions on personal account dealing in the run up to publishing research as set out in our Conflicts of Interest Policy).

The individuals who prepared this document may be involved in providing other financial services to the company or companies referenced in this document or to other companies who might be said to be competitors of the company or companies referenced in this document. As a result both Hybridan LLP and the individual partners and/or employees who prepared this document may have responsibilities that conflict with the interests of the persons who receive this document.

This document has been issued by Hybridan LLP for information purposes only and should not be construed in any circumstances as an offer to sell or solicitation of any offer to buy any security or other financial instrument, nor shall it, or the fact of its distribution, form the basis of, or be relied upon in connection with, any contract relating to such action. This document has no regard for the specific investment objectives, financial situation or needs of any specific entity. Hybridan LLP and/or connected persons may, from time to time, have positions in, make a market in and/or effect transactions in any investment or related investment mentioned herein and may provide financial services to the issuers of such investments. The information contained herein is based on materials and sources that we believe to be reliable, however, Hybridan LLP makes no representation or warranty, either express or implied, in relation to the accuracy, completeness or reliability of the information contained herein. Opinions expressed are our current opinions as of the date appearing on this material only. Any opinions expressed are subject to change without notice and Hybridan LLP is under no obligation to update the information contained herein. None of Hybridan LLP, its affiliates or employees shall have any liability whatsoever for any indirect or consequential loss or damage arising from any use of this document.

In the UK, this report is directed at and is for distribution only to persons who (i) fall within Article 19(1) (persons who have professional experience in matters relating to investments) or Article 49(2) (a) to (d) (high net worth companies, unincorporated associations, etc) of the Financial Services and Markets Act 2000 (Financial Promotions) Order 2005 (as amended) or (ii) are Professional Clients or Eligible Counterparties of Hybridan LLP (all such persons together being referred to as "relevant persons"). This report must not be acted on or relied up on by persons in the UK who are not relevant persons.

Neither this report nor any copy of part thereof may be distributed in any other jurisdictions where its distribution may be restricted by law and persons into whose possession this report comes should inform themselves about, and observe any such restrictions. Distribution of this report in any such other jurisdictions may constitute a violation of UK or US securities law, or the law of any such other jurisdictions.

Investments in general involve some degree of risk, including the risk of capital loss. The services, securities and investments discussed in this document may not be available to or suitable for all investors. Investors should make their own investment decisions based upon their own financial objectives and financial resources and, if in any doubt, should seek advice from an investment advisor. Past performance is not necessarily a guide to future performance and an investor may not get back the amount originally invested. Where investment is made in currencies other than the investor?s base currency, movements in exchange rates will have an effect on the value, either favourable or unfavourable. Levels and bases for taxation may change. When Hybridan LLP comments on AIM or PLUS Markets shares investors should be aware that because the rules for those markets are less demanding than the Official List of the London Stock Exchange the risks are higher. Furthermore, the marketability of these shares is often restricted.

Hybridan LLP and/or its associated companies may from time-to-time provide investment advice or other services to, or solicit such business from, any of the companies referred to in this document. Accordingly, information may be available to Hybridan LLP that is not reflected in this material and Hybridan LLP may have acted upon or used the information prior to or immediately following its publication. In addition, Hybridan LLP, the partners, directors and employees thereof and/or any connected persons may have an interest in the securities, warrants, futures, options, derivatives or other financial instrument of any of the companies referred to in this document and may from time-to-time add or dispose of such interests. Neither the whole nor any part of this material may be duplicated in any form or by any means. Neither should any of this material be redistributed or disclosed to anyone without the prior consent of Hybridan LLP. Hybridan LLP is Authorised and Regulated by the Financial Services Authority and is a member of the London Stock Exchange.


Hybridan LLP
29 Throgmorton Street, London EC2N 2AT

If you would like to receive other research reports from Hybridan, or would like to unsubscribe, please e- mail research@hybridan.com, title e-mail "research reports" or "unsubscribe me" Hybridan LLP is authorised and regulated by the Financial Services Authority Member of the London Stock Exchange
---
---