Small Cap Wrap: A resourceful update from Amara, Bisichi steams along and Charaat explores a joint construction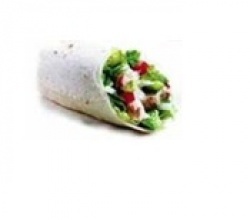 This week: High-grades for AFCR and NYO, HCM nestles into a JV, PFP clears more hurdles   Last week, the main indices held on to their recent gains, with the AIM All Share largely unchanged at 692 and FTSE 100 finishing up 37 points to 5,866. Positive sentiment was maintained by German Bundestag's approval of the latest Greek bailout by a large majority, a strong jump in US pending home sales and an 18-month high for UK GfK consumer confidence in November. While the economic calendar this week is busy including the release of the US ISM Manufacturing index and the BoE interest rate decision, newsflow relating to the US "fiscal cliff" as we approach the critical year-end deadline may be the main drivers of markets this week. 
Disclaimer- This document, which does not constitute research, has been issued by Hybridan LLP for information purposes only- please refer to the disclaimer in full below.  
African Consolidated Resources (LON:AFCR 3.25p/ £19.27m) AFCR Preliminary Economic Assessment African Consolidated Resources, the resource and development Company focused on Southern Africa, has provided further information following its announcement on the 14 November 2012.  The Company has completed a Preliminary Economic Assessment (PEA) on what was referred to as Pit 2 of the Pickstone Gold project in the earlier announcement. The Company employed a Johannesburg based mining consultancy, PDNA Minxcon, to undertake this study, which focused solely on an open-pit operation on the Pickstone sheer zone and has considered neither the Pickstone underground nor the Peerless sheer zone open-pit and/or underground potential. The PEA confirms early indications of a high grade open pit able to produce at a rate of 50,000 tpm and a mined grade of 4.6 g/t by applying a mining cut-off of 2 g/t derived from a resource grade of 5.1 g/t. At this cut-off grade the open pit will produce an estimated 720,000 gold ounces over a life of mine of ten years. Applying a 1 g/t cut-off at the same production rate, the open pit will yield 850,000 gold ounces for a life of mine of 16 years.  
Alumasc Group (LON:ALU  84p / £30.35m) ALU Acquisition Alumasc, the premium building and engineering products Company announced the acquisition of Rainclear Systems Limited for a purchase consideration of £770,000 on a cash and debt free basis. Rainclear is an internet based business offering metal rainwater products to the building industry and has a reputation for exceptional service and product availability. The acquisition of Rainclear will complement the group's existing product range whilst broadening routes to market, particularly via independent merchants and the high growth internet sector. Rainclear will continue to trade independently within Alumasc, and the existing management team, including its former owners, will remain in place to continue to drive the expansion of the business. Rainclear's profit before tax was £208,000 in its last financial year to 30 April 2012 and it had gross assets of £712,000 at that date.  
Amara Mining (LON:AMA 65.5p/ £110.07m) AMA Yaoure Gold Project Amara Mining, the West African focused gold mining Company, has announced further significant sulphide drilling results from its Yaoure Project in the Cote d'Ivoire. Drill results to date continue to confirm the potential for a large, moderate-grade sulphide deposit underlying the previously mined oxide resources at Yaoure. All of the 90 holes reported to date have encountered mineralisation, and inferred mineral resource update is targeted for Q1 2013.  
Ark Therapeutics Group (LON:AKT  3.335p /£6.98m) AKT tax credit for R&D in France Ark Therapeutics announced that the French Government Ministry for Higher Education and Research has granted it qualification for tax credit in France for Research and Development activities. The approval, which is valid through years 2012, 2013 and 2014, allows companies paying tax in France to claim tax credit against amounts paid to Ark for research and development services. Ark's capability is centered on its expertise and facilities for GMP manufacturing and development of viral-based medicinal products, including gene therapies, oncolytic viruses and viral-based vaccines.  
Avingtrans (LON:AVG  103p / £26.81m) AVG Rolls-Royce Contract Avingtrans, a manufacturer of critical components and associated services to the global aerospace, energy and medical sectors announced that Sigma Precision Components UK Ltd, part of Avingtrans's Aerospace Division, has signed a long term agreement with Rolls-Royce plc. The contract is to supply rigid pipe assemblies and precision components and is valued at £80m over its duration of 10 years. Following the disposal of Jena Tec for £13.45m, and the subsequent acquisitions of Aerotech Tubes and aerospace assets from PFW, the Board continues to seek value enhancing acquisitions to build on the Group's position in the Aerospace and Energy & Medical markets.  
Baobab Resources (LON:BAO 12.125p / £32.09m) BAO Ruoni Flats resource update Baobab Resources, the iron ore, base and precious metals explorer with a portfolio of exploration projects in Mozambique, has reported the results of the resource estimation at the Ruoni Flats block of the Tenge/Ruoni prospect, one of six resource blocks in at its 85 per cent owned Tete Pig Iron, vanadium and titanium Project (the International Finance Corporation holds the remaining 15 per cent of the participatory interest). Tete global resource base has expanded to 665 million tonnes (JORC), over 490 million tonnes of which is defined at Tenge/Ruoni, firmly establishing the prospect area as a standalone asset. The Tete Pig Iron Pre-Feasibility Study is on schedule for completion this year, with results expected to be announced in early February 2013.  
Centurion Resources (LON:CEN  1.05p / £2.41m) CEN unaudited interims The recently listed AIM resource exploration and development Company announced its unaudited interim results for the six month period ended 31 August 2012. It has acquired the 33 sq km Mitterberg Copper Licences in the Mitterberg district of Salzburg, Austria, with an exploration target of 11.0Mt-11.7Mt with a grade range of 1.0 per cent-1.15 per cent copper. It has defined the development programme to further delineate mineralisation - believed to continue to the east & below thereby expanding the existing target. It has continued the evaluation of synergistic resource assets. In tandem with the listing, Centurion successfully raised £1m before expenses by way of a placing which provides a solid cash position to enable work to be got underway.  
Conroy (LON:CGNR 1.25p / £3.38m)* CGNR financial results The Irish based resource Company exploring and developing gold and other projects in Ireland announced its results for the year ended 31 May 2012.  Conroy now has the entire 30 mile gold trend, which it has discovered in the Longford-Down Massif in Ireland, under licence. A series of significant gold targets have been discovered along the trend. During the period, it updated the Clontibret resource evaluation – 600,000 oz indicated and inferred. The economic evaluation based on 20 per cent. of Clontibret has a payback period of two years. Conroy has made an agreement with Gold Fields Limited to undertake mineralogical characterisation and prefeasibility metallurgical test work. The proposed process BIOX® is a well-established bacterial oxidation process. In-house studies, though conceptual in nature, suggest that the total gold potential in the Longford-Down Massif could lie in the 15m - 20m ounce range.  Chairman, Professor Richard Conroy commented: "We continue working on the pre-feasibility study at Clontibret where we have an economic mine project whilst also continuing to assess additional targets along the 30 mile gold trend discovered by and which Conroy now has under licence. We have continued the infill drilling at Clontibret to further expand the identified resource whilst also continuing the drill programme at the targets which are potentially significantly larger. We have established that a gold mine is viable and we are now working towards bringing it into production."    
DATONG (LON:DTE  29.5p / £4.08m) DTE final results A leading provider of covert intelligence gathering solutions announced its final results for the year ended 30 September 2012. Revenue of £9.69m (2011: £11.75m) was reported, reflecting the economic climate in Europe and delays relating to the election in the US. The Company made an operating loss before exceptional items of £0.03m (2011: profit of £0.05m) and an earnings per share of 2.93p (2011: 1.03p). The Company had net cash of £2.48m (2011: £1.27m) and no debt on the balance sheet. Significant orders have been received for new products from major markets giving a pipeline of £1.03m. A strategic review is underway aimed at improving the predictability and sustainability of future growth. Operational improvements and cost reductions are now seen to be delivering tangible benefits. A major new project opportunity is expected to support strong revenue growth in 2013.  
Hutchison China MediTech Limited (LON:HCM  445p / £231.62m)HCM Nestlé Health Science JV Nestlé Health Science SA, a fully-owned subsidiary of Nestlé SA, and Chi-Med, announced that they have agreed to form a 50/50 joint venture to be named Nutrition Science Partners Limited (NSP). The purpose of NSP is to research, develop, manufacture and market worldwide novel medicines and nutritional products derived from botanical plant origins. NSP will focus on gastrointestinal indications, and may in the future expand into the metabolic disease and brain health areas.  Nestlé Health Science will make an initial capital investment in return for its 50 per cent shareholding in NSP; while Chi-Med will provide exclusive rights to its extensive botanical library and well-established botanical R&D platform, in the field of gastrointestinal disease.  Such botanical library contains over 1,500 purified natural products and over 50,000 extracts/fractions derived from more than 1,200 different medicinal plants. NSP will also progress HMPL-004, a novel, oral therapy for Inflammatory Bowel Disease (IBD) developed by Hutchison MediPharma Limited and derived from a botanical extract, through Phase III registration trials for ulcerative colitis and Crohn's disease.  The Phase III program for HMPL-004 is scheduled to start in early 2013.   
Ideagen (LON:IDEA  18.875p / £14.7m) IDEA  Trading Update Ideagen, a leading supplier of compliance based information management software announced a trading update for the six months ending 31 October 2012. The Company has continued to trade comfortably in line with management expectations. Strong operating cash flow during the period has resulted in net cash of £1.2m after the payment of costs associated with the Company's Admission to AIM and deferred consideration on acquisitions of approximately £0.6m in aggregate. Since the period end, the United States Department of Veterans Affairs (VA) has fully executed year two of its contracts with Ideagen. The value of this VA contract is US$1.65m (approximately £1m), of which circa 70 per cent. is expected to be recognised in the current financial year.  
Special Offer: Invest like Buffett, Slater and Greenblatt. Click here for details »
Instem (LON:INS  90.5p / £10.65m) INS Contract Win Instem, a leading provider of IT solutions to the global early development healthcare market, announced that it has signed a contract with one of the world's largest biopharmaceutical organisations. The customer has purchased multiple modules of the Centrus software suite supporting the Standard for Exchange of Nonclinical Data (SEND). This six-figure US Dollar order is the most comprehensive suite of Centrus modules purchased to date. Instem's software will be used to reduce time and effort by translating study data to controlled terminology and automatically checking against SEND guidelines to ensure compliance. The SEND standard, named by the US Food & Drug Administration (FDA) as the preferred standard for electronic study submissions, is expected to revolutionise the process for both pharmaceutical companies and regulators. Currently, FDA reviewers receive paper or electronic paper submissions, which require time-consuming manual data input. The SEND format enables electronic submissions of nonclinical data, thereby improving efficiency as well as data quality, accessibility and predictability. This order is one of a number of contracts currently under negotiation which have a possibility of closure before the year end. Some of these are required to meet revenue and profit expectations for the year. Instem expects to update on trading prior to closing the financial year ending 31 December 2012.  
Milestone (LON:MSG  0.8p / £3.14m)* MSG new agreement AIM quoted  provider  of digital media and technology solutions announced  that  it  has  entered  into a Definitive Agreement with Spirituality for Kids International Inc (SFK), which will allow Milestone to deliver educational materials to schools that meet the Government's expectations  and  Ofsted  requirements  with  respect to teaching of Spiritual, Moral, Social and Cultural Education (SMSC). SFK is a non-profit organisation founded in Los Angeles, California, whose programmes provide parents and children with online classes to foster spiritual awareness and dialogue.  Milestone has been working with Prospects Improve, a leading education, employment and training company, to modify these materials into a format that meet the standards for SMSC within the UK Curriculum. Prospects Improve is one of the country's leading school and academy improvement service providers and is a part of the Prospects Group. The revised materials are now being trialled in 50 UK primary schools across the UK and will form the feedback forum to enable the materials to be finalised before a full commercial release which is expected to take place in the summer of 2013.  
Minera IRL (LON:MIRL  53.75p / £81.65m) MIRL Definitive Feasibility Study Minera, the Latin American gold mining Company, announced the results of a Definitive Feasibility Study (DFS) on its Ollachea Project in Peru. The Project is 100 per cent owned by Minera's subsidiary Minera Kuri Kullu SA. The DFS was carried out by AMEC in conjunction with Coffey Mining, who contributed the resource estimation and underground mining aspects of the study. Using a gold price of US$1,300 per ounce, it has an NPV @ 7 per cent real of US$264m (pre-tax) and US$155m (post tax); and an IRR of 29.2 per cent (pre tax) and 22.1 per cent (post tax). Up-front capital costs are estimated at US$177.5m and life-of-mine cash operating cost of US$499 per ounce.  
Nyota Minerals (LON:NYO 4.515p / £29.84m) NYO Tulu Kapi drilling results Nyota Minerals, the East African focused gold exploration and development Company, has reported high grade drilling results from its flagship Tulu Kapi Gold Project in Ethiopia, which underpin the Company's belief that the ore body has further significant resource potential beyond the current drilled ounces. High grade intersections of new Feeder Zone area include 26m at 5.24 g/t Au, 14m at 8.35 g/t Au, 11m at 8.30 g/t Au and 4.5m at 13.6 g/t Au. Mineralisation is now sufficiently well-defined to warrant further continued step-out drilling in a NNE direction. A Prefeasibility Study is expected to commence in Q1 2013 to assess the viability of underground mining of the high-grade Feeder Zone.  
Pathfinder Minerals (LON:PFP  1.625p / £16.85m) PFP Court Success The Mozambique court has revoked an interdict previously obtained by General Veloso, JV Consultores Internacionais Limitada and Diogo Cavaco (The Defendants) against the Company's wholly owned subsidiary IM Minerals Limited (IMM). The Defendants had sought to prohibit IMM from taking action in the English courts. The Company reported that not only does the Maputo Judgment make it clear that the current English proceedings were never covered by the interdict, but the interdict itself has now been completely dismissed.   Pathfinder, and IMM, had previously obtained judgment from the English High Court against the Defendants to the effect that, IMM validly acquired 99.99 per cent of the issued shares of Companhia Mineira de Naburi (CMDN). The Company notes that there are further hearings in Mozambique on 6 December 2012 at which the position relating to the ownership and control of CMDN will be considered 
Planet Payment (LON:PPT 182.5p/£90m) PPT iPay® Gateway on Magento® Planet Payment, the international and multi-currency payment processor, has announced that its iPay Payment Gateway will now be available on Magento, an Open Source eCommerce platform. Merchants on Magento will now be able to connect to the iPay Gateway and its multi-currency payment solution, Shop in Your Currency™. This solution allows merchants to target international markets by enabling international customers to view pricing and pay in their home currencies, while merchants still get paid in their own.  
ReNeuron Group (LON:RENE 2.15p / £16.66m) RENE interim results A leading UK-based stem cell Company announced its interim results for the six months ended 30 September 2012. Amongst the highlights, with respect to ReN001 stem cell therapy for stroke, nine patients were treated in the PISCES Phase I clinical trial, with the three remaining patients on track to be dosed by March 2013. A Phase II clinical trial application was filed in the UK; the study is expected to commence in mid-2013. Concerning ReN009 stem cell therapy for critical limb ischaemia, a pre-clinical development programme has been completed. Phase I clinical trial applications have been filed in the UK and Germany; the study is expected to commence in mid-2013. ReN003 stem cell therapy for retinitis pigmentosa has seen further pre-clinical efficacy data generated and the late pre-clinical development programme is underway. Phase I/II clinical trial applications are planned for the end of 2013 in the US and UK. A share placing and Open Offer was completed in May 2012, raising £6.1m, providing funding for core therapeutic programmes to Q4 2013. The loss for the period was reduced to £2.9m (2011: £3.0m); cash outflow from operating activities was reduced to £2.9m (2011: £3.2m); and cash and cash equivalents at 30 September 2012 was £6.7m (2011: £6.5m). Commenting on the results, Bryan Morton, Chairman, said: "During the period under review, our therapeutic programmes have continued to progress to plan. We have well-defined and costed development plans for each of these programmes and we see a clear route to value inflection through commercial deals over the next two to three years if the potential of these therapies can be further demonstrated in the clinic." Separately the Company announced that it will be participating at the UK Stroke Association's 7th UK Stroke Forum conference taking place in Harrogate on 4-6 December.  
Richland Resources (LON:RLD  5.375p / £6.35m) RLD Graphite Production Restart Richland Resources, the gemstone producer and developer, has commenced a feasibility study to evaluate restarting production at the Merelani Graphite Mine located within the company's existing Block C licence area, where the Company has mined tanzanite since 2004. The Merelani Graphite Mine was in production until closure of the operations in 1998, when flake graphite prices were between US$480 to US$550 per tonne. Despite the recent softening of graphite prices, flake graphite currently fetches over US$2,500 per tonne. Having re-established profitable production at its tanzanite mining operations the Company is looking at the graphite mine as a low cost source of revenue and positive cash flows.  
Scotgold Resources (LON:SGZ 3.375p/£6.62m) SGZ Fundraise Scotgold Resources has conditionally raised approximately £475,000 through a placing and direct subscriptions with the Company of, in aggregate, 15.3m new shares at a price of 3.1 pence per share. As part of the fund raise, the subscribers and placees have been issued with one warrant for each new share. These warrants are exercisable into ordinary shares in the Company on a one-for-one basis at a price of 4.5p per ordinary share at any time within 18 months from the date of Admission. The Company will use the equity and debt finance to develop its Cononish project and specifically to finish the detailed designs of the tailings plant and to finalise the development study currently being carried out by Australian Mining Consultants UK Ltd. Once the study is complete, the Company will be in a position to determine the optimum funding structure for construction of the Cononish mine.  
Sunrise Resources (LON:SRES 0.95p/£3.47m) SRES Discovery at Cue diamond Sunrise Resources, the diversified mineral exploration and development specialist, has announced the discovery of two new surface occurrences of kimberlite on its Cue diamond Project in Western Australia. A large area of kimberlite float was discovered at Target 5 within a parallel trend to Cue 1 kimberlite. Kimberlite float was also found outside of licence area at Target 8 and a new licence application has been made to cover this target.  
Thor Mining (LON:THR 0.625p/£5.65m) THR Dundas and Spring Hill project updates Thor Mining, which holds a 60 per cent equity in the Dundas project in Western Australia along with rights to increase that equity to 100 per cent, has reported encouraging preliminary results showing nickel and copper indicators. The results are from further analysis of surface geochemical sampling on just a small portion of the tenement holding and indicate three areas of elevated nickel, one area of elevated copper and one area of coincident copper and nickel. The Company has also reported progress on the staged acquisition of the Spring Hill gold project south of Darwin in Australia's Northern Territory. Thor has received a signed instrument of transfer for a further 26 per cent interest in the Spring Hill gold project, for lodgement with the Northern Territory Department of Resources for approval, from Western Desert Resources, its co-venturer in the project. Subject to the receipt of ministerial approval to the transfer, Thor's total interest in the Springhill gold project will increase to 51 per cent.    *A corporate client of Hybridan LLP
The Hybridan Small Cap Wrap is a weekly review of some of the most interesting small cap stories of the past week.  Our review will usually be of those companies whose market capitalisations are less than £50m although we may occasionally cover larger companies.    
There's
value
in the stock market
but do you know where to look?
Get the most concise synopsis of everything that's been proven to work in value investing. If you like your stocks cheap you've found a treasure trove distilled to under 70 pages.
How to find ultimate Bargain Stocks with Ben Graham
How to spot Turnarounds and avoid Value Traps
From Graham to Greenblatt via Piotroski & Lakonishok
How to value stocks and set a margin of safety
Disclaimer:
This document should not be relied upon as being an impartial or objective assessment of the subject matter and is not deemed to be "independent research" for the purposes of the Financial Services Authority (FSA) rules. As a consequence the research (a) has not been prepared in accordance with legal requirements designed to promote the independence of investment research; and (b) is not subject to any prohibition on dealing ahead of the dissemination of investment research (although Hybridan does impose restrictions on personal account dealing in the run up to publishing research as set out in our Conflicts of Interest Policy).

The individuals who prepared this document may be involved in providing other financial services to the company or companies referenced in this document or to other companies who might be said to be competitors of the company or companies referenced in this document. As a result both Hybridan LLP and the individual partners and/or employees who prepared this document may have responsibilities that conflict with the interests of the persons who receive this document.

This document has been issued by Hybridan LLP for information purposes only and should not be construed in any circumstances as an offer to sell or solicitation of any offer to buy any security or other financial instrument, nor shall it, or the fact of its distribution, form the basis of, or be relied upon in connection with, any contract relating to such action. This document has no regard for the specific investment objectives, financial situation or needs of any specific entity. Hybridan LLP and/or connected persons may, from time to time, have positions in, make a market in and/or effect transactions in any investment or related investment mentioned herein and may provide financial services to the issuers of such investments. The information contained herein is based on materials and sources that we believe to be reliable, however, Hybridan LLP makes no representation or warranty, either express or implied, in relation to the accuracy, completeness or reliability of the information contained herein. Opinions expressed are our current opinions as of the date appearing on this material only. Any opinions expressed are subject to change without notice and Hybridan LLP is under no obligation to update the information contained herein. None of Hybridan LLP, its affiliates or employees shall have any liability whatsoever for any indirect or consequential loss or damage arising from any use of this document.

In the UK, this report is directed at and is for distribution only to persons who (i) fall within Article 19(1) (persons who have professional experience in matters relating to investments) or Article 49(2) (a) to (d) (high net worth companies, unincorporated associations, etc) of the Financial Services and Markets Act 2000 (Financial Promotions) Order 2005 (as amended) or (ii) are Professional Clients or Eligible Counterparties of Hybridan LLP (all such persons together being referred to as "relevant persons"). This report must not be acted on or relied up on by persons in the UK who are not relevant persons.

Neither this report nor any copy of part thereof may be distributed in any other jurisdictions where its distribution may be restricted by law and persons into whose possession this report comes should inform themselves about, and observe any such restrictions. Distribution of this report in any such other jurisdictions may constitute a violation of UK or US securities law, or the law of any such other jurisdictions.

Investments in general involve some degree of risk, including the risk of capital loss. The services, securities and investments discussed in this document may not be available to or suitable for all investors. Investors should make their own investment decisions based upon their own financial objectives and financial resources and, if in any doubt, should seek advice from an investment advisor. Past performance is not necessarily a guide to future performance and an investor may not get back the amount originally invested. Where investment is made in currencies other than the investor?s base currency, movements in exchange rates will have an effect on the value, either favourable or unfavourable. Levels and bases for taxation may change. When Hybridan LLP comments on AIM or PLUS Markets shares investors should be aware that because the rules for those markets are less demanding than the Official List of the London Stock Exchange the risks are higher. Furthermore, the marketability of these shares is often restricted.

Hybridan LLP and/or its associated companies may from time-to-time provide investment advice or other services to, or solicit such business from, any of the companies referred to in this document. Accordingly, information may be available to Hybridan LLP that is not reflected in this material and Hybridan LLP may have acted upon or used the information prior to or immediately following its publication. In addition, Hybridan LLP, the partners, directors and employees thereof and/or any connected persons may have an interest in the securities, warrants, futures, options, derivatives or other financial instrument of any of the companies referred to in this document and may from time-to-time add or dispose of such interests. Neither the whole nor any part of this material may be duplicated in any form or by any means. Neither should any of this material be redistributed or disclosed to anyone without the prior consent of Hybridan LLP. Hybridan LLP is Authorised and Regulated by the Financial Services Authority and is a member of the London Stock Exchange.


Hybridan LLP
29 Throgmorton Street, London EC2N 2AT

If you would like to receive other research reports from Hybridan, or would like to unsubscribe, please e- mail research@hybridan.com, title e-mail "research reports" or "unsubscribe me" Hybridan LLP is authorised and regulated by the Financial Services Authority Member of the London Stock Exchange
---
---