Small Cap Wrap: ACM accumulates a healthy return, Clean energy pays for AUHUA, TRCS on track for 2013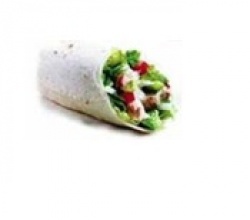 Ups and downs in the markets last week, though the FTSE closed the week 70 points higher at 6,350, whilst the AIM All share closed where it opened at 740 points. Last week saw disappointing manufacturing data being announced with the manufacturing purchasing managers' index falling to 50.8 in January from 51.2 in December (following news the week before of a shrinking in the economy at the end of 2012). This week however has seen better news- UK retail sales rising in January by 1.9 per cent compared to the previous January, and the US announced 127,000 more job additions in November and December than anticipated and 157,000 new jobs added in January. The week ahead sees services PMI data, construction output figures and the Monetary Policy interest rate decision. 
Disclaimer- This document, which does not constitute research, has been issued by Hybridan LLP for information purposes only- please refer to the disclaimer in full below.  
The Small Cap Club provides regular networking events for key participants, leaders and advisors of quoted small cap companies in the UK. It is hosting its next Small Cap Club meeting on 13 February 2013 at The Eight Club, Moorgate, 1 Dysart St, EC2A 2BX from 6pm. www.smallcapentrepreneurs.com.

ACM Disposal, ALU Interim results, AMA Drilling results, AGL Fundraise, interim results, ACE Trading Update, CFC Trading Update, EGS partnership and subscription by Aspect Software, FIP directors join board of Welsh £100m Arthurian fund, LID Trading Update, MARL Sole Listing, NEW Drilling Update, PYM Interim Management Statement, PWS Expansion plans, POS Winners of Award, SCLP Unaudited interim results, SEA Trading Update, SVR New contract, SOG Integration alliance, STT Contract with Serco, TRCS Trading Update, TYR Joint Venture & Patent granted, UBI Extension of contract, UKR Trading update, VRP Placing
 Accumuli (LON:ACM) (LON:ACM 10.75p/£15.97m) Accumuli, an independent specialist in IT Security, has divested the trade and assets of Webscreen Systems Ltd. (WSL) for US$10m (£6.3m) to Juniper Networks. This disposal represents a significant return on Accumuli's initial investment in WSL, and demonstrates the Company's continuing capacity to develop and nurture IP in tune with its customers' needs and the competitive landscape. The initial investment attributable to WSL was approximately £1.5m. Accumuli will continue as a Value Added Reseller of Webscreen after the completion of the sale.
Alumasc (LON:ALU) (LON:ALU 99p/£35.77m) Alumasc, the premium building and engineering products Company, announced interim results for the six months to 31 December 2012. Revenues grew by 10 per cent to £59.5m (2011:£54.1m) whilst adjusted pre tax profit more than doubled to £2.3m (2011: £1m). Healthy cash flow helped to reduce net debt on the balance sheet to £8.4m (June 2012: £13.2m). The Building products division saw a 27 per cent growth in revenues to £44.7m and saw a 135 per cent growth in operating profits to £4m. Alumasc Precision on the other hand saw a 22 per cent decline in revenues to £15.2m, although the Company was able to reduce operating losses compared to the second half. With an order book of £46m, and momentum in the Building Products division, the Company believes it is on track to deliver previously expected results for the full year.
Amara (LON:AMA 50.5p /£84.90m) Amara Mining (LON:AMA) the West African focused gold mining company, has reported the results of the final 16 holes of the 106 hole, 2011/2012 sulphide drilling programme at its Yaoure Project in the Côte d'Ivoire. All of the 106 holes drilled have encountered mineralisation and results to date continue to confirm the potential for a large, moderate-grade sulphide deposit underlying the previously mined oxide resources at Yaoure. Significant intercepts include 6.2m at 3.4g/t, 9m at 5.1g/t and 13m at 5.6g/t. The Inferred mineral resource update is targeted for Q1 2013.
Angle (LON:AGL) (LON:AGL 55.25p/£22.50m) The specialist medtech company announced that it has successfully completed a fundraising of up to £2.2m, at a price of 50 pence per share representing a discount of 17.4 per cent on the mid price of 60.50 pence per share at close of business on 30 January 2013.  The proceeds of the Fundraising will be used to strengthen the Company's financial position and support the launch of the Parsortix cancer diagnostic product for the research market.  As described in the Interim Results and in recent announcements, progress has been rapid and ANGLE's success in automating the Parsortix non-invasive cancer diagnostic system has provided a platform for launch of the product into the research market. ANGLE is now focused on achieving early sales in the research market and initiating work towards attaining CE marking in Europe and appropriate FDA approval in the United States to allow the product to be used in the much larger clinical market in the treatment of patients. For the six months ended 31 October 2012, the loss for the half year was £0.4m (H1 2012: loss £1.8m). The cash balance at 31 October 2012 was £0.9m (30 April 2012: £1.1m).
Auhua Clean Energy (LON:ACE) (LON:ACE 37.75p/£24m) The AIM quoted environmental technology group based in the Shandong Province of China, today issued a pre-close trading update ahead of its Preliminary results announcement for the year ended 31 December 2012 scheduled for mid- April 2013. Encouragingly, the solid trading performance in the first half of the year continued into the second half of 2012. The Group's revenue has grown approximately 30 per cent to reach RMB218m and profit before tax for 2012 is expected to be moderately ahead of market expectations. Since listing on AIM in April 2012 the Group has made good progress. Most notably the new factory in Rushan, Weihai City is now fully operational and has been able to accommodate the increasing demand for split-unit solar water heater systems. The Group has also been focused on securing recognition from the industry and relevant government bodies as the leading provider of split-unit solar water heating systems. This has resulted in the Company receiving a number of awards and accreditations, the most prominent being the five star certification for its split-unit solar water heaters from the Shandong Solar Energy Industry Association.  Looking ahead, management believe that revenue is likely to increase in 2013. A key driving factor will be the Memorandums of Understanding that the Company has established with several conglomerate property developers, who have agreed to use Auhua's split unit solar water heater products exclusively. With this expected increase in sales, the Group is focused on expanding the production capacity at the factory in Rushan, Weihai City. In light of expected growth and expansion of the business, the Group is assessing and actively pursuing a range of financing options.  
 China Food (LON:CFC) Company (LON:CFC 17.5p/£12.5m) China Food Company, the leading Chinese manufacturer of cooking and dipping sauces, on Friday announced that construction of the Company's new Animal Feed factory has now been successfully completed. The facility has been on trial production and commissioning for the last six weeks and the Board has been pleased with the performance of the operations. Accordingly, the facility will become fully operational from 1 March 2013, after the Chinese New Year break. The capacity for the new plant is 50,000 tonnes of premix and 240,000 tonnes of compound feed, a substantial increase compared to the old factory where capacity was only 15,000 tonnes and 60,000 tonnes respectively. Revenue of the old factory operating at full capacity is £24m which compares to an estimated revenue of the new factory operating at full capacity of approximately £100m. Although the Group's animal feed business was broadly break-even in 2012, the Board anticipates that it will make a positive contribution in 2013 due to the additional capacity and production efficiencies. The Company will now focus its efforts on increasing the new factory's production and reinitiate the sale process in due course/when appropriate. As a consequence of this, the Company will not be in receipt of feed-sale funds in the short term and the convertible loan note due on 31 January 2013 will now be rolled into a new Loan Note due on 3 November 2014, as previously announced on 2 November 2012. The total amount of outstanding Loan Notes is £4,429,000. The Board is pleased to confirm that draft management numbers indicate that the condiments business was EBITDA positive in H2 2012. The Group achieved sales of approximately £20m (2011: £16.9m) of which Xaka, the Group's premium soya sauce product, accounted for 25 per cent in its first full year of sales. The Board is encouraged by this performance, particularly because the success of Xaka since its launch has opened new channels and outlets for China Food's middle-range brand, Hao Tai Tai. The increase in distribution channels and retail outlets will form the foundation for growth in both Xaka and Hao Tai Tai in Shandong and in neighbouring provinces in 2013.
eg Solutions (LON:EGS) (LON:EGS 87.5p/£12.51m) eg solutions, the back office optimisation software Company, yesterday announced that it has signed a strategic partnership and re-seller agreement with Aspect Software Inc., the global provider of customer contact and enterprise workforce optimisation solutions. In addition, Aspect, has agreed to subscribe for 1,712,392 ordinary shares in the Company at a price of 73 pence per share. The agreement is for a three year period and shall automatically renew for successive one year periods unless ninety day's notice of termination is given by either party prior to the expiration of the then current term. Under the Agreement Aspect will have exclusive distribution rights for the eg operational intelligence(R) software suite in Asia Pacific and the Americas and the rest of the world (other than Europe, the Middle East and Africa), and will work jointly with eg in Europe, the Middle East and Africa. The Company's eg operational intelligence(R) software will also be integrated with Aspect's eWorkforce Management and Performance Management products to provide a single back office optimisation solution. Aspect will invest resources in sales, sales support and delivery, as well as providing 24x7 international support for eg's global customers. In addition to exclusivity for eg operational intelligence(R), the Company will provide training and sales support, including awareness training for Aspect's entire sales team and specialist training and sales support for its back office optimisation team. Under the Agreement Aspect is entitled to appoint a non-executive director to the board of the Company and will announce details of the first appointment in due course. During the second half of the year ended 31 January 2013, the Company has undertaken extensive work on pilot projects with new clients secured at the start of the year. However, in view of the discussions that have been taking place with Aspect, which were required to provide global software and other support to these clients, the deployment of various projects beyond the pilot stage has been delayed. As a result, revenue for the year ending 31 January 2013 is expected to be significantly below market expectations at £4.81m (2012: £4.71m). Following the completion of the Aspect Agreement, it is expected the projects will move to full implementation with the previously anticipated revenues falling into the current year ending 31 January 2014. The results for the year ended 31 January 2013 will be announced on 20 March 2013.
Fusion IP (LON:FIP) (LON:FIP 52p/£42.98m)* The university IP commercialisation company that turns world class research into business this morning announced that David Baynes and Peter Grant, as representatives of Fusion, are to join the board and investment committee of the new Welsh £100m life sciences investment fund, Arthurian Life Sciences. Other board members include former Director-General of the CBI, Sir John Banham, former Cabinet Minister Lord Hutton, Professor Trevor Jones, Director General of The Association of the British Pharmaceutical Industry (ABPI) and former Board Director of the Wellcome Foundation and Sir Christopher Evans, who will lead the board, as Chairman. Arthurian will provide discretionary fund management services to the £100m Wales Life Sciences Investment Fund. As a key generator of start-up companies in Cardiff, through its exclusive commercialisation agreement with Cardiff University, Fusion's portfolio of life science companies are ideally placed to benefit from access to this fund. David Baynes will join the Arthurian board as non-exec director and Peter Grant will join the Arthurian investment committee. Fusion is therefore delighted to be represented on the Arthurian board and expects to both contribute significantly to its deal flow and co-invest in any Fusion related start-ups.
Lidco (LON:LID) Group (LON:LID 13.88p/£26.87m) The cardiovascular monitoring company provided an update on trading for the year ended 31 January 2013, ahead of its Preliminary Results, which will be announced on Tuesday, 23 April 2013. In its domestic UK market, sales continued to grow strongly, up by circa 30 per cent with good growth in both surgical monitors and disposables. Total UK disposable unit sales increased circa 30 per cent with 70 per cent growth of surgical disposables. In the US, sales were affected by the previously announced transition from distribution arrangements to direct sales in the second half, which disrupted sales for several months. However, LiDCO has now acquired the existing LiDCOrapid customer base from Covidien and has taken direct responsibility for the sales and distribution of all LiDCOrapid products in the US. The Board believes that after this initial switch-over period, the associated higher margin revenues from this customer base will enhance the sales and profitability of the Company.  The Company is accordingly increasing its own US sales presence whilst continuing discussions with a number of potential partners in the US market. The Board expects revenues for the full year of approximately £7.2m (2011/12 £7.1m). LiDCO received no license fees during this financial year (2011/12: £540,000) therefore excluding license fees, revenues increased by approximately 9 per cent. During the year overheads were tightly controlled and LiDCO product margins remained strong. The Board had anticipated signing a new US distribution agreement with a license fee ahead of the year end, but as referred to above, discussions remain ongoing with a number of parties.  The absence of this revenue, coupled with the investment in the US, will result in a small operating loss for the year, although the business remains EBITDA positive. The Board expects UK sales to continue to grow strongly.  Cash at the year end was £2.1m with no overdraft (2011/12: £1.3m net).
Mariana Resources (LON:MARL) (LON:MARL 4.5p/10.39m) Mariana Resources, the AIM and TSX listed exploration and development Company, focused on Peru and southern Argentina, announced that it has applied for a voluntary delisting from the Toronto Stock Exchange (TSX).  In addition, the Company announced a major revised corporate strategy of which the delisting is an integral part, together with a Board and management restructure. Following the delisting from the TSX, the Company's ordinary shares will continue to trade on the AIM. The Company cited the  limited  trading  activity  of  Mariana's  shares  on the TSX since its listing in June 2011, compared to the trading activity on the LSE; the  low level of Mariana's share ownership  in Canada (fewer than 2 per cent of the total  number of  ordinary shares  of the  Company are  reported as owned by Canadian residents); and the  Company's  compliance  costs  and  administrative  responsibilities  in maintaining the dual listing on the TSX, in addition to the costs associated with the AIM listing, are no longer justifiable.
New World Oil and Gas (LON:NEW) (LON:NEW 4.62p/£16.69m) New World Oil and Gas, the oil and gas exploration and development Company focused on Belize and Denmark, has decided to plug and abandon the Blue Creek #2A ST well located in the productive Petén Basin in Northwest Belize. The well was drilled to a measured depth of 11,650 feet but after careful analysis, and in consultation with the Company's partners, Blue Creek Exploration Ltd. and the Government of Belize, it was determined that insufficient commercial quantities of moveable hydrocarbons were present to merit running casing and well testing operations. However, the management believes that analysis of the data gathered from the Blue Creek wells points to the migration of huge quantities of oil through this area. This combined with the presence of a reservoir ideal for oil production, and a large, extensive anhydrite seal, means that the Company is confident that the elements required for a working hydrocarbon system are still in place in North West Belize. With this in mind, it is commencing drilling operations in the West Gallon Jug Crest prospect later this quarter for which it is fully funded.
Phytopharm (LON:PYM) (LON:PYM 9p/£31.22m) Phytopharm, which is developing treatments for targeting neurodegenerative diseases including Parkinson's disease, Amyotrophic Lateral Sclerosis (ALS) and glaucoma, has reported that it is continuing to trade in line with expectations since October 2012, adding that it is financed until at least the end of the first quarter of 2014. Results from the Phase II clinical trial of Cogane(TM) in untreated patients with early-stage Parkinson's disease remain on track to be available in February 2013. A meeting has been held with the US FDA at which time a clinical development plan for Cogane(TM) in ALS was agreed. Cogane(TM) for ALS has been granted Orphan Drug status which offers the potential for accelerated development compared with conventional drug development programs. A Phase I study of new solid dose formulations of Cogane(TM) was also initiated and results are expected in Q1 2013.
Special Offer: Invest like Buffett, Slater and Greenblatt. Click here for details »
Pinewood Shepperton (LON:PWS) (LON:PWS 247.5p/£116.94m) Leading provider of services to the global film and television industry has submitted an application for the expansion of Pinewood Studios, following consultation with a wide range of local and national stakeholders, as well as with producers and developers of creative content. Known as the Pinewood Studios Development Framework, it would result in 100,000 sq m of new facilities, including studios and stages, workshops, production offices and streetscapes for filming, thereby helping to address increasing global demand for capacity in the UK, deliver growth for the next 15-20 years, and create new jobs. According to Amion Consulting, the impact on the economy would include the provision of £194m of private sector infrastructure investment, the supporting of over 8,100 full time jobs, the creation of some 3,100 net additional jobs and the generation of an additional £37m per annum in UK exports, amongst others.
Plexus Holdings (LON:POS) (LON:POS 252p/£208.52m) Plexus Holdings, the oil and gas engineering services business and owner of the proprietary POS-GRIP(R) friction-grip method of wellhead engineering, announced that its CEO and founder, Ben Van Bilderbeek has been awarded the 'Entrepreneur of the Year 2013' award at the annual Quoted Company Awards. Increasingly, major oil and gas companies are using Plexus' proprietary wellhead equipment as the best available and safest technology solution for HP/TH exploration applications. Plexus to date has supplied its POS-GRIP wellhead systems on more than 300 wells worldwide, operated by global blue chip companies including BG, BP, ConocoPhillips, Gaz de France, Maersk, Repsol, Shell, and Statoil, to name a few, which is a testament to the technical and safety benefits to be derived from the technology.
Scancell Holdings (LON:SCLP) (LON:SCLP 40.75p/£79.25m) Scancell, the developer of therapeutic cancer vaccines based on its patented ImmunoBody® platform, announced the interim results for the six month period ended 31 October 2012. Encouraging preliminary results from Part 1 of the Phase 1/2 clinical trial for SCIB1 were announced in December 2012 and first evidence that the vaccine is producing an immune response in cancer patients which may also be associated with clinical benefit was seen.  Approval was received to dose an extra group of patients with a higher, 8mg, dose of SCIB1 and the recruitment and treatment of the final patient in the second part of its Phase 1/2 clinical trial of SCIB1 was completed. The Company made an overall operating loss for the six month period to 31st October 2012 of £989,981 (2011: loss of £(941,674)).  The cash at bank at 31 October 2012 was £2,568,359 (30 April 2012: £3,529,007).  The preliminary results for part 1 of the SCIB1 clinical trials have been extremely encouraging as they provide the first clinical endorsement for this ground breaking cancer vaccine research.  During 2013 the assessment of a higher dose in patients with evaluable disease and the future assessment of immune response in part 2 of the clinical trials should provide further evidence to support the use of ImmunoBody® vaccines for the treatment of cancers. Whilst at an early stage with the new Moditope™ technology platform, the Board is aware that the opportunities could be considerable and, with its existing ImmunoBody® technology is confident that the Company is well placed to create increasing value for shareholders.
Seaenergy (LON:SEA) (LON:SEA 29p/£16.08m) SeaEnergy yesterday announced a trading update in advance of announcing its audited results for the year ended 31 December 2012, which are expected to be released during April 2013. In the first quarter of 2012 SeaEnergy set out a new strategy to develop and acquire businesses providing services to the offshore energy industry and to return cash to shareholders. During 2012 SeaEnergy has delivered the acquisition of a profitable energy services business Return to Scene Limited (R2S); the launch of consultancy services; and a return to shareholders of £6.9m by way of a tender offer. Since completing the acquisition of R2S, at the end of August, the integration of R2S into the Group has progressed well. Despite delays to a number of offshore projects, caused by restrictions on platform bed space and the reduced availability of helicopter seats, following recent incidents, R2S has met its revenue target for the six months to February 2013, ahead of schedule and, as a result a further £500,000 of consideration will be paid during March 2013. Looking forward R2S is close to securing new contracts in the North Sea, and internationally, from both existing and new customers. Platform operators are increasingly recognising that in addition to enhanced safety, having their installations captured by the R2S software gives them the ability to reduce the number of platform visits, cutting helicopter trips, freeing up bed spaces and ultimately reducing their operating costs. An additional potential earn-out payment of up to £4.6m may become payable in March 2014. For the maximum figure to be payable the EBITDA generated by R2S in the year to 28 February 2014 must exceed £2.5m. SeaEnergy also launched its consultancy activities in September 2012 and is planning to expand this operation in 2013 and has already identified synergies and opportunities for interaction with other parts of the Group.
Service Power Technologies (LON:SVR 4.38p/£8.29m) AIM listed market leader in field management announced a three year contract for its ServiceScheduling software with one of the world's leading providers of unified communications solutions, with minimum revenues over the three year period expected to be between £0.7m and £1.2m. The contract covers EMEA, North and South America. This follows an announcement last week that it had won a contract to provide Assurant Solutions, the leading specialty insurer, and its customers enhanced access to third-party repair and installation services under a new three-year agreement valued at $714,000. The acquisition of Stratix Corporation's Software Division and its Field Service Mobile software was also announced recently, which rounds off a busy few weeks of announcements for the Company.
StatPro (LON:SOG) (LON:SOG 86p/£58.03m) AIM listed provider of portfolio analysis and asset pricing services for the global asset management industry, announced integration alliances with TD Ameritrade and Russell Indexes. The alliances result in an offering that covers components of high grade analytics with valuable benchmark and accounting data for the benefit of the investment advisor market. TD Ameritrade provides investing and trading services for nearly six million client accounts with more than $400 bn in assets. TD Veo users will now have access to Russell Indexes via StatPro. This follows a trading update for the year to 31 December 2012 last week, where the Company stated that trading was in line with expectations.
Straight (LON:STT) (LON:STT 30.5p/£3.63m) Straight, the environmental products and services Group, has been awarded a £1.7m contract with Serco, the international service company, to provide containers and other products for its Canterbury City Council contract. The Company will assist Serco with the implementation of new waste and recycling initiatives in the second and third quarters of the year. Straight will provide 240 litre wheeled bins, complete with a 55 litre wheeled bin inner caddy. The bins will be used for mixed recyclables and the caddy for paper and card respectively. Further sizes of wheeled bins will also be provided. The collection of mixed recyclables in communal areas will be serviced by the Straight 1,100 litre Steelybin(R) metal bins equipped with suitable apertures. A new weekly food waste collection is to be introduced using Straight 5 litre and 23 litre caddies for indoor and outdoor use. Each household will also be issued with a roll of Straight Compost-a-Bag(R) compostable liners. Additional liners will be available via Straight's caddyliners.com website.
Tracsis (LON:TRCS) (LON:TRCS 155.5p/£38.68m) Tracsis, a leading developer and consolidator of resource optimisation software, condition monitoring technology, and consultancy services to passenger transport industries, issued a trading update, ahead of its interim results for the six months ended 31 January 2013. Group trading in the period has been buoyant, with revenue expected to be in excess of £4m (H1 2012: £3.7m). It is expected that both Adjusted EBITDA and profit before tax will both be ahead of the same period last year and, accordingly, trading is in line with expectations. The balance sheet remains robust, with cash balances in excess of £8.5m and the Group remaining debt free. As part of our commitment to a progressive dividend policy, the Board intends to recommend an interim dividend in due course.
TyraTech (LON:TYR 4.75p/£5.14m) AMVAC Chemical Corporation and TyraTech, Inc. announced Envance Technologies, the new corporate identity chosen for their joint venture launched in December, 2012, which will develop and commercialise a range of innovative pest control solutions for global consumer, commercial, and agriculture pest control markets. Envance is currently distributing its Terminix-branded household insect control products in major US retail channels. The JV's immediate focus will be on supporting the ongoing retail launch, expanding distribution through other leading US retail partners, and developing new product and market opportunities. The Company also received notification that its Extend(TM) patent has been granted in South Africa. The patent proves the proprietary nature of the Company's technology platform and protects a broad range of synergistic combinations of natural and synthetic compounds, which can be used against a variety of target pests. The patent has a 20-year term, which expires in March 2029.
Ubisense (LON:UBI) Group (LON:UBI 205.5p/£45.05m) Ubisense Group, a market leader in location based smart technology, announced the extension of a Geospatial Managed Services contract with a Tier One Cable MSO customer in the United States, providing enterprise geospatial network inventory system support, development and management for the national user base.Richard Green, Ubisense Chief Executive Officer, said the contract renewal is an important win for the Geospatial business and highlighted the sales momentum across the Group early in the New Year. The RTLS business also made its first indoor-outdoor product sale to the largest truck manufacturer in the United States. A few weeks ago, the Company provided a trading update for the year to 31 December 2012, in which it stated it had seen good momentum in the second half of the year but the timing of some projects has led to revenue growth below market expectations and profitability in line with consensus expectations for the full year. With cash at the year end of £2.6m, the Company continues to evaluate acquisition opportunities to supplement the RTLS business and further accelerate growth.
Ukrproduct (LON:UKR) (LON:UKR 11p/£4.49m) UKrproduct Group, one of the leading producers and distributors of branded dairy products and beverages (kvass) in the Ukraine, provided a trading update for the year ended 31 December 2012. The economic climate in the region over the period saw both positive and challenging aspects to it which impacted the business. Dairy was mainly affected by the restriction on hard cheese exports to Russia, resulting in an oversupply in the domestic market, though this in part also led to higher raw milk volumes availability in Ukraine, with the Company therefore benefitting from higher margins for the first eight months of the year. The Government introduced the inflationary minimum raw milk price starting in September, which then eliminated the advantage. Butter saw lower sales (though an increase in gross profitability), processed cheese grew largely with gains in market share of greater than 2 per cent, whilst hard cheese launched into retail stores. On the beverages side, the recently acquired kvass continued well and now ranks among the five largest players on the domestic market. The Company stated that it looks to an encouraging improvement year on year, with expected sales and margins having a very positive effect on EBITDA, and the trend running through to the net income level. The Group's cash levels are expected to be sufficient to meet current debt obligations in the short and medium term.
Verona Pharma (LON:VRP) (LON:VRP 3.625p/£11m) Verona Pharma, which is developing drugs to treat respiratory disease, such as asthma and chronic, severe cough, has announced a placing of approximately 29m shares at 4p to raise around £1.16m before expenses. The Company has also entered into a £5m equity financing facility, for which the Board will seek approval from shareholders. Following the strategic review announced in September 2012, the Company is now focused on accelerating commercialisation of its pipeline through "speed to market" of "first-in-class" compounds and addressing significant unmet medical needs. The results of the RPL554 anti-inflammatory study are expected in the first quarter 2013.
*A corporate client of Hybridan LLP
The Hybridan Small Cap Wrap is a weekly review of some of the most interesting small cap stories of the past week.  Our review will usually be of those companies whose market capitalisations are less than £50m although we may occasionally cover larger companies.     Disclaimer This document, which does not constitute research, has been issued by Hybridan LLP for information purposes only and should not be construed in any circumstances as an offer to sell or solicitation of any offer to buy any security or other financial instrument, nor shall it, or the fact of its distribution, form the basis of, or be relied upon in connection with, any contract relating to such action. This document has no regard for the specific investment objectives, financial situation or needs of any specific entity and is not a personal recommendation to anyone. Recipients should make their own investment decisions based upon their own financial objectives and financial resources and, if any doubt, should seek advice from an investment advisor.
There's
value
in the stock market
but do you know where to look?
Get the most concise synopsis of everything that's been proven to work in value investing. If you like your stocks cheap you've found a treasure trove distilled to under 70 pages.
How to find ultimate Bargain Stocks with Ben Graham
How to spot Turnarounds and avoid Value Traps
From Graham to Greenblatt via Piotroski & Lakonishok
How to value stocks and set a margin of safety
Disclaimer:
This document should not be relied upon as being an impartial or objective assessment of the subject matter and is not deemed to be "independent research" for the purposes of the Financial Services Authority (FSA) rules. As a consequence the research (a) has not been prepared in accordance with legal requirements designed to promote the independence of investment research; and (b) is not subject to any prohibition on dealing ahead of the dissemination of investment research (although Hybridan does impose restrictions on personal account dealing in the run up to publishing research as set out in our Conflicts of Interest Policy).

The individuals who prepared this document may be involved in providing other financial services to the company or companies referenced in this document or to other companies who might be said to be competitors of the company or companies referenced in this document. As a result both Hybridan LLP and the individual partners and/or employees who prepared this document may have responsibilities that conflict with the interests of the persons who receive this document.

This document has been issued by Hybridan LLP for information purposes only and should not be construed in any circumstances as an offer to sell or solicitation of any offer to buy any security or other financial instrument, nor shall it, or the fact of its distribution, form the basis of, or be relied upon in connection with, any contract relating to such action. This document has no regard for the specific investment objectives, financial situation or needs of any specific entity. Hybridan LLP and/or connected persons may, from time to time, have positions in, make a market in and/or effect transactions in any investment or related investment mentioned herein and may provide financial services to the issuers of such investments. The information contained herein is based on materials and sources that we believe to be reliable, however, Hybridan LLP makes no representation or warranty, either express or implied, in relation to the accuracy, completeness or reliability of the information contained herein. Opinions expressed are our current opinions as of the date appearing on this material only. Any opinions expressed are subject to change without notice and Hybridan LLP is under no obligation to update the information contained herein. None of Hybridan LLP, its affiliates or employees shall have any liability whatsoever for any indirect or consequential loss or damage arising from any use of this document.

In the UK, this report is directed at and is for distribution only to persons who (i) fall within Article 19(1) (persons who have professional experience in matters relating to investments) or Article 49(2) (a) to (d) (high net worth companies, unincorporated associations, etc) of the Financial Services and Markets Act 2000 (Financial Promotions) Order 2005 (as amended) or (ii) are Professional Clients or Eligible Counterparties of Hybridan LLP (all such persons together being referred to as "relevant persons"). This report must not be acted on or relied up on by persons in the UK who are not relevant persons.

Neither this report nor any copy of part thereof may be distributed in any other jurisdictions where its distribution may be restricted by law and persons into whose possession this report comes should inform themselves about, and observe any such restrictions. Distribution of this report in any such other jurisdictions may constitute a violation of UK or US securities law, or the law of any such other jurisdictions.

Investments in general involve some degree of risk, including the risk of capital loss. The services, securities and investments discussed in this document may not be available to or suitable for all investors. Investors should make their own investment decisions based upon their own financial objectives and financial resources and, if in any doubt, should seek advice from an investment advisor. Past performance is not necessarily a guide to future performance and an investor may not get back the amount originally invested. Where investment is made in currencies other than the investor?s base currency, movements in exchange rates will have an effect on the value, either favourable or unfavourable. Levels and bases for taxation may change. When Hybridan LLP comments on AIM or PLUS Markets shares investors should be aware that because the rules for those markets are less demanding than the Official List of the London Stock Exchange the risks are higher. Furthermore, the marketability of these shares is often restricted.

Hybridan LLP and/or its associated companies may from time-to-time provide investment advice or other services to, or solicit such business from, any of the companies referred to in this document. Accordingly, information may be available to Hybridan LLP that is not reflected in this material and Hybridan LLP may have acted upon or used the information prior to or immediately following its publication. In addition, Hybridan LLP, the partners, directors and employees thereof and/or any connected persons may have an interest in the securities, warrants, futures, options, derivatives or other financial instrument of any of the companies referred to in this document and may from time-to-time add or dispose of such interests. Neither the whole nor any part of this material may be duplicated in any form or by any means. Neither should any of this material be redistributed or disclosed to anyone without the prior consent of Hybridan LLP. Hybridan LLP is Authorised and Regulated by the Financial Services Authority and is a member of the London Stock Exchange.


Hybridan LLP
29 Throgmorton Street, London EC2N 2AT

If you would like to receive other research reports from Hybridan, or would like to unsubscribe, please e- mail research@hybridan.com, title e-mail "research reports" or "unsubscribe me" Hybridan LLP is authorised and regulated by the Financial Services Authority Member of the London Stock Exchange
---
---

The Alumasc Group plc is a supplier of premium building and precision engineering products. The principal activities of the Company are the design, manufacture and marketing of products for the building and construction industries and the manufacture of engineering products and components for original equipment manufacturers (OEM's). The Company operates in two divisions: Building Products and Engineering Products. Building Products include Energy management, Water management and other. Energy management includes solar shading, Waterproofing, Green roofing, Roofing services support systems and Insulated render systems. Alumasc Precision supplies precision engineered and machined aluminium and zinc die cast components mainly to international OEMs operating in the off-highway diesel, premium automotive and industrial sectors. In December 2012, the Company acquired Rainclear Systems Limited (Rainclear). more »

Ukrproduct Group Limited (Ukrproduct) is a holding company for a group of dairy based fast moving consumer goods (FMCG) businesses located in Ukraine. The principal activity of Ukrproduct is the production and distribution of branded dairy foods in Ukraine and the export of milk powder. The Company operates in three segments: branded products, non-branded product and distribution services. Its branded products segment includes processed cheese, hard cheese, packaged butter and spreads. Its non-branded product segment includes skimmed milk powder and other skimmed milk products. Its distribution services segment includes resale of third-party goods and provision of transport services. On April 03, 2012, Ukrproduct acquired the LLC Zhyvyi Kvass. The Company's subsidiaries include Teofipolskiy Dairy Plant Private Enterprise SC, Milk investments Private Enterprise SC, Favorit-Konsulting Private Enterprise and Starokonstantinovskiy Molochniy Zavod SC. more »

Straight plc is engaged in recycling containers, including food waste caddies, kerbside recycling boxes and workplace recycling containers. The Company is also a supplier of environmental garden products. Its principal activities include Trade Commercial, Trade Manufacturing and Retail. Its Trade Commercial business supplying container solutions for source separated waste to local authorities and waste management companies (municipal customers), community sector organizations and private sector businesses (non-municipal customers). Trade Manufacturing business producing injection moulded and blow moulded products for the trade and retail businesses. Retail business supplies end users with a range of home and garden products, including compost bins and water butts, often through partnership with local councils and water companies. more »