Small Cap Wrap: Craneware gets a lift, broadening the Range, Scancell more than just skin deep and poppy the Coolabi cat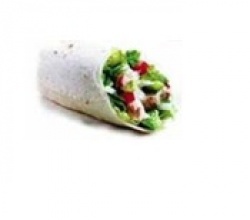 This week: Craneware gets a lift, broadening the Range, Scancell more than just skin deep and poppy the Coolabi cat
African Aura Mining (LON:AAAM) (AAAM 167.25p / £143.61m)
The iron and gold exploration and development Company announced the detailed geological intercepts of its iron ore project at Nkout, Southern Cameroon. The Company completed its 4,191m core drilling programme on the Nkout property. The drilling confirms the occurrence of an east – west trending and concordant magnetite bearing bonded iron formation. Drilling has focused on the Nkout centre, making up 3km of the 20km licensed area. The extensions east and west will be part of a more aggressive drilling campaign in 2011. This should allow the pending resource estimate to increase and the resource category to be upgraded. These excellent drill results combined with the successful testing, bodes very well for the potential of the Nkout region.
Caza (LON:CAZA) Oil and Gas (CAZA 50p / £76.99m)
Keep an eye on Caza who will report drilling results from its Windham prospect in Texas by the end of February.
Coolabi (LON:COO) (COO 6p / £3.33m)
We write on this AIM listed company, focussed on the ownership and creative management of intellectual property assets, for the first time on news that they have signed four new licensing deals for its Poppy Cat TV series, which is to debut on Nick Jr in Spring 2011. Poppy Cat is a 52 episode series and the result of a co-production with King Rollo films, which animates the Macmillan book series that has sold over 2m copies worldwide. The licensing deals include book publishing for a new series of books by Macmillan, a magazine publishing deal with Redan Publishing to feature  the stories in their magazines, a deal with Aykroyd and TDP Licensing to create nightwear merchandise and a contract with Jumbo Games to produce Jigsaws. Coolabi has a number of other brands under its umbrella that include Scarlett & Crimson, Purple Ronnie, and Bagpuss, The Clangers & Ivor The Engine, and whilst the last set of interim results (6 months to 30 June 2010) were a little disappointing we appreciate the efforts being made to drive this company forwards. We appreciate the pro-active approach to building the Poppy Cat brand, and we look forward to observing the response once the series goes live. 
Craneware (LON:CRW) (CRW 579p / £150.34m)
Craneware, the provider of software to US hospitals to improve financial performance, provided a trading update for the 6 month period to 31 December 2010, in which it announced that revenue growth is expected to be 24 per cent whilst adjusted profit is expected to show growth of 35 per cent. The announcement is more so impressive when considering the uncertainty surrounding the US healthcare reforms. Keith Neilson, CEO of Craneware commented, "With the launch and first sale of our latest new product, Value Based Pricing Analyzer, and the announcement that Craneware was named the number one product supplier in the Chargemaster area for the fifth year running, we have further demonstrated our desire to innovate and continue to lead the Automated Revenue Integrity market in the US." Though the picture for US healthcare reform is not entirely clear, the direction being suggested will result in hospitals being pressured into driving efficiency and reducing costs (40 million extra patients are expected to be treated by 2014, without increases in revenue from insurers). Craneware's product range facilitates this cost-cutting by improving supply chain management and allowing hospitals to continue to provide high levels of patient care. Such benefits appear to be highly valued by Craneware's clients based on the trading update. 
European Nickel (LON:ENK) (ENK 19.5p / £45.26m)
European Nickel has issued 29.89 million new shares in a placing and subscription raising £6m.  The proceeds will be used to fund the acceleration of development at the Company's Acoje nickel heap leach project at Luzon Island in the Philippines. 
Filtronic (LON:FTC) (FTC 35.75p / £33.20m)
Designer and manufacturer in the wireless telecoms market announced interim results for the 6 months to 30 November 2010. A difficult trading period was faced, with revenue for the period down 24 per cent to £7.3m and a loss before tax from continuing operations of £1.2m (£0.1m in the prior period). Apparent component shortages have contributed somewhat to the difficulties faced by the Company, and the situation in the near future looks to continue to be fraught with obstacles. Nera Networks AS, perhaps Filtronic's largest customer, was recently acquired by Cergaon Networks Ltd and are thought to be looking to rely less on the components offered by Filtronic going forward. Long-term prospects are interesting, with the November 2010 acquisition of ISOTEK offering great potential (£4oom market for microwave filters in wireless base stations) for revenue growth from 2012 onwards, as will product diversifications by Filtronic in the Point-to-Point business. We keep an eye out for further operational updates and look forward to seeing how ISOTEK fully impacts the final year results in July.
Forte Energy (FTE 7.8p / £45.45m)
The uranium and rare earth metals company has appointed GBM Engineering to lead the metallurgical testing and process design project at the Firawa Uranium project in Guinea.  Forte has also engaged SGS to undertake associated environmental and anthropological surveys that will eventually be part of the formal environmental and social impact studies that will be included in the pre-feasibility study and mining permit process. Forte has also announced assay results from another nine holes drilled at the A238 uranium project in Mauritania.  The results demonstrate an increase in both thickness and grade from previous results from outside the "main shoot" area indicating the existence of a high grade zone.  When another 1500m of diamond drilling has been completed the Company plans to assess the data and construct 3D models of the mineralised body prior to commencing a second phase of drilling that will target the main shoot.
Frontier Resources (FRGP 5.5p / £3.3m)
PLUS listed Frontier Resources, the hydrocarbon exploration and production Company, was awarded the licence for the Petroleum Exploration Block 34 in Zambia, which covers an area of 6,400 square kilometres and is based 150 kilometres from the capital Lusaka. Whilst there has been no previous hydrocarbon exploration activity in the area it is thought that it could possibly form an extension to the productive East African rift system, thereby representing a considerable opportunity for the Houston based company. Though the Company seeks opportunities to build its exploration business, it continues to maintain a number of oil and gas production assets (approximately 70) that bring in healthy monthly revenues to cover the US operational overhead costs. This recent news release demonstrates the Company's long term plan is being firmly put into action.
Max Petroleum (LON:MXP) (MXP 20.25p / £91.52m)
Following the market update reported in the Small Cap Wrap of 11th January 2011, the company, an oil and gas exploration and development company focused in Kazakhstan, has released further information with regard to its UTS-1 well in the Uytas field. The Jurassic reservoirs in the well are of excellent quality, with porosity averaging 29 per cent but a section in the Triassic Formation was tested and found to be non-productive. The Company plans to drill three confirmation wells at Uytas over the next several months and has tendered for a shallow rig to drill the wells. These additional wells will give a clearer picture of potential reserves in both the Cretaceous and Jurassic formations. The Company intends to acquire a high-fold 3D seismic survey over the Uytas structure designed to image the shallow reservoirs in the field as soon as is practicable. The Company has also commenced drilling the ALTW-1 exploration well in the West Altykol prospect in Block E, the eighth of 15 post-salt exploration prospects scheduled to be drilled by the company on Blocks A&E, the total depth of the well will be 1,800 metres. If the drilling at the three confirmation wells comes up positive, the company is shows good potential.
Next Fifteen Communications (LON:NFC) (NFC 82.5p / £45.78m)
We last wrote on this AIM listed public relations consultancy towards the end of October 2010 and this share has added £4m to its market cap since then. At the AGM held last week, Tim Dyson, CEO of Next Fifteen, gave a reading update and said:  "I am pleased to report that, with almost six months of trading under its belt, the Group has made a good start to the current financial year. We expect the interim results for the six months to 31 January 2011 to show good organic growth and improved profitability, boosted by a strong performance from our US technology and consumer PR businesses....The financial year 2011 is poised to be a significant year of growth for our Group with market expectations of double digit profit and revenue growth. The good start to the year and the positive momentum we are experiencing leaves the Group well placed to meet these expectations."
Next Fifteen talks about digital and consultancy and believes that in its space there will be winners and losers depending on how one reacts to the digital market place. With clients like Google, YouTube, Visa, PayPal, and with a focus on the technology sector and on the US and Asian market place, as well as forays into new large markets such as India,  we believe that Next Fifteen will firmly be one of the winners. The CEO talked about growing the spend of his current clients as well as winning new business by pitching a high level of digital content.  We said it before and we say it again, that strong financials and the Company's desire to ensure that its business is both operationally and geographically diversified represents a good strategy for Next Fifteen in this dynamic industry. Next Fifteen is well managed, with solid organic growth ahead and has proven itself in the business of acquiring and integrating good businesses. We look forward to the Company's Interim results on 5 April 2011.
Special Offer: Invest like Buffett, Slater and Greenblatt. Click here for details »
Range Resources (LON:RRL) (RRL 8.69p / £108.75m)
The dual listed oil and gas exploration company reports their commentary on performance ended 31 December 2010. Highlights include the production of 53k and 2,588 barrels at the North Chapman Ranch, Texas. This production comes from just the middle of three zones at the Smith Well and on the bottom of four zones at Russell Bevly Well. At the Company's Georgia Project, of 68 of the identified prospective targets, 6 have been prioritised as being ready for drilling. Of these 6 structures, total gross un risked oil has been estimated at 728m barrels.
Subsequent to the quarter end, Monitor Energy announced that it has entered into a mandate to raise A$90m. Following successful completion of the raising, Monitor will look to acquire 90 per cent of SOCA Petroleum, of which Range already hold 10 per cent. More importantly funds will be used to accelerate development of SOCA's three onshore licences, which will bring an immediate increase in production. Good news for Range! Another highlight of the quarter end was Range's inclusion in the FTSE AIM All Share Index. This is a significant milestone for the company. It will result in increased exposure to AIM Index Funds as well as increasing the company's profile amongst institutional investors. 
Scancell Holdings (LON:SCLP) (SCLP 74p / £11.80m)
The developer of therapeutic cancer and infectious disease vaccines announced a positive set of interim results for the period ended 31 October 2010. They highlighted the successful progression of SCIB1; Scancells lead vaccine for melanoma, which entered clinical trials in June 2010. In addition there was a successful raising of £2.5m in April 2010 with new and current shareholders. In this quarter end licensing agreements were secured with the National Institutes of Health for use of the melanoma antigens TRP – 2 and GP100 as key components of SCIB1 and with Cancer Research Technology – UK's commercialisation and development arm to use a human antibody for the development of new ImmunoBody vaccines for any immunotherapy. The Company also entered into strategic collaborations with ImmuneRegen BioSciences to investigate the synergy between ImmuneRegen's Homspera and Scancell's ImmunoBody vaccine technologies. As well as this, Scancell also collaborated with Immatics Biotechnologies GmbH to explore the development of novel ImmunoBody vaccines for colorectal cancer. The company's advancement over the period seems very good. The positive data from the SCIB1 can only significantly enhance the value of the business.
SeaEnergy (LON:SEA) (SEA 22.5p / £15.55m)
AIM listed SEA yesterday announced that it has agreed a further extension to the terms of an existing loan facility until the earlier of 31 March 2011, or completion of the SeaEnergy Renewables Limited sale process. The facility is provided by LC Capital Master Fund Ltd, a major shareholder in SeaEnergy and follows an announcement on 24 December 2010 that LC had agreed an extension to 31 January 2011. At this time £700,000 of the current facility remains to be drawn by SeaEnergy. LC has also agreed to increase the size of the facility by £500,000 to £4.3m. The Scottish Government has indicated that a Plan and Post Adoption Statement for the Scottish Territorial Waters Strategic Environmental Assessment will be published before the end of March 2011 and it will cover two of SERL's offshore wind projects. We look forward to any news on the disposal.
Statpro Group (LON:SOG) (SOG 116p / £70.44m)
The AIM listed provider of portfolio analysis to the global asset management industry has announced a positive trading update. They confirm that the trading for the year ended 31 December 2010 was in line with market expectations, delivering good levels of profit and growing revenue. Continued strong sales of StatPro Seven, which is a comprehensive online analytics servicer to performance teams, with 44 customers signed up, meaning 30 per cent of StatPro's customers are now accessing StatPro's solution via SaaS, a 20 per cent increase from previous year, have helped to generate a sold profit margin. An  increasing investment in StatPro Revolution (the company's innovative internet based front office portfolio analysis solutions) has also been made. Since the launch of StatPro Revolution over 250 companies have signed up to the beta version, and the company is on track to launch the paid service in Q1 this year. The board believes in the potential of StatPro Revolution and wants to transform the business into a pure SaaS provider. To that end, the board has approved an additional £2m investment in this area during the course of 2011. With a solid sales performance in 2010, the commercial launch of StatPro Revolution in 2011 and a unique product set, the long term opportunities here are significant.
Sterling Energy (LON:SEY) (SEY 68.25p / £149.72m)
Since our mention in the Small Cap Wrap of 11th January, the company, which has oil and gas exploration interests in the Middle East and Africa, has updated further on their efforts to recover the drill pipe from the Sangaw North No1 well in Kurdistan. Since then they have recovered a further 280 metres of drill pipe and, with the remaining drill pipe now at a depth of 1,950 metres, further progress in recovering the drill pipe has not been possible and they have said that the well will now be side-tracked and re-drilled to 3,300 metres at which point casing will be run and cemented prior to drilling deeper into the potential reservoir section which is believed to contain hydrocarbons. The new configuration will allow the well to reach its original target depth and the company estimates that the re-drilling to the planned casting point will take around 45 days. While the company is working to resolve this situation, the share price has continued to drift.
Sunrise Resources (LON:SRES) (SRES 4.3p / £13.35m)
Diversified mineral exploration and development company announced last week that assay results from the first phase of drilling at its Lake Gold Project near Sudbury in Ontario, Canada, demonstrate that gold mineralization extends near surface beyond the pit limits and confirms that mineralization continues at depth below the mine workings. The best result of 17 metres grading 2.9g/t gold including 2.3 metres grading 16.1g/t gold within a 35 metres-thick interval grading 2.0g/t gold. Some narrow intervals showed grade of 55g/t gold. The Board expects the geophysical results to be available in early February and has already started planning for a second phase of drilling at Long Lake.
Tertiary Minerals (LON:TYM) (TYM 11p / £13.04m)
Diversified mineral explorer and developer has announced results from the resource definition drilling programme, completed at its Storuman fluorspar project in Sweden in late 2010, stating that all 14 drilled holes hit fluorspar mineralization of economic significance. They discovered wide intervals of fluorite mineralization suitable for open pit mining, up to 20.2 metres thick grading 11.2 per cent fluorspar from bedrock surface in Hole 10TS18. Publication of the maiden 1JORC Mineral Resource Estimate for the project is expected at the end of Q1. The results confirm that mineralization occurs in two main horizons – the "Upper Zone", which is upper fine grained recrystallised sandstone and the "Lower Zone" which is a lower coarser grained sandstone. Positive drilling results bode well for Tertiary minerals future.
Valirx (LON:VAL) (VAL 0.28p / £1.35m)*
AIM listed life science company with a focus on cancer diagnostics and therapeutics for personalised medicine announced that the sale (announced 23/09/10) of its Belgian subsidiary diagnostic development business, ValiBIO SA to Singapore Volition Pte. Limited is now complete with ValiRx being in receipt of all funds it is due to date under the sale agreement with Volition.  In addition, all eligible expenses owed to the Company from the transaction have been agreed between the parties. ValiRx continues to retain its significant shareholding in Volition and in the future upside value and growth of the business and integration to date between the companies is progressing well.  It is good to see that the ValiBIO disposal has worked well and that the deal concluded according to plan. The market also seems to appreciate the reminder with the shares up from Friday's close by 7.84 per cent.  The sale will ensure that ValiRx can concentrate the Group's focus on its core therapeutic, targeted and personalised cancer therapeutic and companion products, whilst benefitting from and realising the value and revenue generation inherent in ValiBIO's more peripheral R&D activities. ValiRx retains the rights over technologies and products currently under development including the HPV test in clinical validation.
ValiRx's current share price does not adequately reflect the near term potential for its commercialized and growing diagnostics business and seems to discount the innate value of its drug discovery business.  We think now is a great time to invest in this exciting Company. We like the model of product on the market generating revenues in the test kits and the more blue sky upside that its proprietary drug development programmes provide in the technology platform. ValiRx remains far from fully valued at these levels.
Wasabi Energy (LON:WAS) (WAS 2.85p / £57m)
The renewable energy company, which was granted AIM admission at the end of last year, announced that it has secured a contract with FLSmidth to implement its Kalina Cycle in the construction of a power plant within the cement industry in Khairpur, Pakistan. The contract involves the provision of front end design engineering, procurement and commissioning services of the technology, together with a project specific sub licence. At the time of admission, the bulk of the £4.9m raised was to be used to commercialise the Kalina Cycle Technology, and this recent announcement which is expected to reduce CO2 emissions by 31,000 tonnes per annum is a testament to its potential and the value being created by such an investment. A green light for Wasabi, we think.
*A corporate client of Hybridan LLP
There's
value
in the stock market
but do you know where to look?
Get the most concise synopsis of everything that's been proven to work in value investing. If you like your stocks cheap you've found a treasure trove distilled to under 70 pages.
How to find ultimate Bargain Stocks with Ben Graham
How to spot Turnarounds and avoid Value Traps
From Graham to Greenblatt via Piotroski & Lakonishok
How to value stocks and set a margin of safety
Disclaimer:
This document should not be relied upon as being an impartial or objective assessment of the subject matter and is not deemed to be "independent research" for the purposes of the Financial Services Authority (FSA) rules. As a consequence the research (a) has not been prepared in accordance with legal requirements designed to promote the independence of investment research; and (b) is not subject to any prohibition on dealing ahead of the dissemination of investment research (although Hybridan does impose restrictions on personal account dealing in the run up to publishing research as set out in our Conflicts of Interest Policy).

The individuals who prepared this document may be involved in providing other financial services to the company or companies referenced in this document or to other companies who might be said to be competitors of the company or companies referenced in this document. As a result both Hybridan LLP and the individual partners and/or employees who prepared this document may have responsibilities that conflict with the interests of the persons who receive this document.

This document has been issued by Hybridan LLP for information purposes only and should not be construed in any circumstances as an offer to sell or solicitation of any offer to buy any security or other financial instrument, nor shall it, or the fact of its distribution, form the basis of, or be relied upon in connection with, any contract relating to such action. This document has no regard for the specific investment objectives, financial situation or needs of any specific entity. Hybridan LLP and/or connected persons may, from time to time, have positions in, make a market in and/or effect transactions in any investment or related investment mentioned herein and may provide financial services to the issuers of such investments. The information contained herein is based on materials and sources that we believe to be reliable, however, Hybridan LLP makes no representation or warranty, either express or implied, in relation to the accuracy, completeness or reliability of the information contained herein. Opinions expressed are our current opinions as of the date appearing on this material only. Any opinions expressed are subject to change without notice and Hybridan LLP is under no obligation to update the information contained herein. None of Hybridan LLP, its affiliates or employees shall have any liability whatsoever for any indirect or consequential loss or damage arising from any use of this document.

In the UK, this report is directed at and is for distribution only to persons who (i) fall within Article 19(1) (persons who have professional experience in matters relating to investments) or Article 49(2) (a) to (d) (high net worth companies, unincorporated associations, etc) of the Financial Services and Markets Act 2000 (Financial Promotions) Order 2005 (as amended) or (ii) are Professional Clients or Eligible Counterparties of Hybridan LLP (all such persons together being referred to as "relevant persons"). This report must not be acted on or relied up on by persons in the UK who are not relevant persons.

Neither this report nor any copy of part thereof may be distributed in any other jurisdictions where its distribution may be restricted by law and persons into whose possession this report comes should inform themselves about, and observe any such restrictions. Distribution of this report in any such other jurisdictions may constitute a violation of UK or US securities law, or the law of any such other jurisdictions.

Investments in general involve some degree of risk, including the risk of capital loss. The services, securities and investments discussed in this document may not be available to or suitable for all investors. Investors should make their own investment decisions based upon their own financial objectives and financial resources and, if in any doubt, should seek advice from an investment advisor. Past performance is not necessarily a guide to future performance and an investor may not get back the amount originally invested. Where investment is made in currencies other than the investor?s base currency, movements in exchange rates will have an effect on the value, either favourable or unfavourable. Levels and bases for taxation may change. When Hybridan LLP comments on AIM or PLUS Markets shares investors should be aware that because the rules for those markets are less demanding than the Official List of the London Stock Exchange the risks are higher. Furthermore, the marketability of these shares is often restricted.

Hybridan LLP and/or its associated companies may from time-to-time provide investment advice or other services to, or solicit such business from, any of the companies referred to in this document. Accordingly, information may be available to Hybridan LLP that is not reflected in this material and Hybridan LLP may have acted upon or used the information prior to or immediately following its publication. In addition, Hybridan LLP, the partners, directors and employees thereof and/or any connected persons may have an interest in the securities, warrants, futures, options, derivatives or other financial instrument of any of the companies referred to in this document and may from time-to-time add or dispose of such interests. Neither the whole nor any part of this material may be duplicated in any form or by any means. Neither should any of this material be redistributed or disclosed to anyone without the prior consent of Hybridan LLP. Hybridan LLP is Authorised and Regulated by the Financial Services Authority and is a member of the London Stock Exchange.


Hybridan LLP
29 Throgmorton Street, London EC2N 2AT

If you would like to receive other research reports from Hybridan, or would like to unsubscribe, please e- mail research@hybridan.com, title e-mail "research reports" or "unsubscribe me" Hybridan LLP is authorised and regulated by the Financial Services Authority Member of the London Stock Exchange
---
---