Small Cap Wrap featuring Advanced Computer Systems, Surface Transforms, Cellcast, Serabi Mining, Innovision, IS Pharma, Real Good Food, Verona Pharma & William Sinclair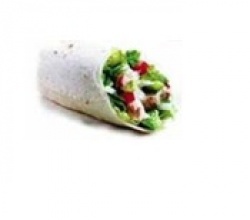 Advanced Computer Software makes its numbers add up, Innovision stakes its claim to the future and IS Pharma sweetens the pil
Advanced Computer Software (LON:ASW) -Advanced Computer Software, a leading provider of software and IT services to the primary care and commercial sectors, has announced its full year results for the year to February 2010. The group has grown aggressively by making four acquisitions in the past year and the reported numbers reflect this programme. Revenues were up 312 per cent to £30.2m (2009: £7.3m) and pro forma revenues (assuming the acquisitions were made on 1 March 2009) would have been £91.5m, generating pro forma EBITDA of £21.7m. Adjusted reported EBITDA was up 249 per cent to £7.2m (2009: £2.1m) and profit before tax up 281 per cent to £4.2m (2009: £1.1m). Net debt stood at £41m following a loan facility of £55m agreed with HSBC/ Royal Bank of Scotland comprising a £25m term loan and a £30m revolving facility. The company has fire power of a further £30m-£40m for acquisitions this year and we'd expect 3-4 deals depending on size. We attended a management presentation and were impressed with the vision and determination of Vin Muria, CEO. The acquisitions to date have been made on an average EV/EBITDA multiple of 8x and management took us through a detailed exposition of the areas of revenue and cost synergies.
ASC also announced it has secured a 5 year contract with Pfizer to provide a SaaS hosted software solutions to support the clients' new Vascular Health Check service. The value of the contract has not been disclosed, but it highlights the group's ability to reach new markets by redeveloping existing products.
The market forecasts a significant uplift in 2011- PBT and EPS of £17.3m and 3.2p respectively. Trading on a 2011 earnings rating of 11.3x, a discount to its peers, we recommend advancing towards this stock apace.
Angel Biotechnology Hldgs (LON:ABH)
Having written about the exciting prospects for Angel Biotech over the last two weeks, it was very pleasing to see the company announce a trading update on the 3rd June. The most significant feature by far is that Angel expects to make it's maiden profit in H1 2010. The losses for the first three months of the year were much reduced, with a net profit reported in April and the expectation that the profitable trend will continue.
Angel has already signed 92 per cent of the business in order to it's 2010 budget and 40 per cent of 2011's budgeted business, which is a position of strength for the company.
The placing in February gives Angel the funds to be able to increase manufacturing capacity in order to further develop and grow the business.
Whilst the share price has moved up with this announcement of profitability, it is still below the placing price that institutional investors were willing to pay for access to Angel's wings.
Cellcast Group (LON:CLTV)
Cellcast, a provider of participatory television programming and interactive telephony technology for cross-platform digital entertainment, announced its full year results to December 2009. Revenues were up 5.1 per cent to £16.8m (£16m) despite difficult trading across the broadcast industry. With most revenue generated from UK interactive TV the group has invested in additional distribution channels on Freeview and Freesat. This investment in distribution channels was fully expensed culminating in an EBIT loss of £2.2m (-£0.6 m). The total loss (offset by a positive contribution from associate Cellcast Asia Holdings) was £1.6m (profit - £333k); LPS of 2.1p (EPS 0.4p). The group achieved significant cost savings by renegotiating bandwidth costs, savings in production and programming and reducing the overhead by c. £85k per month whilst technology innovations are improving margins and creating opportunities for new revenues streams. Cellcast Asia Holdings reported substantial turnover and earnings growth with mobile subscriber growth in India in excess of 10m per month. Margin growth and results from Freeview resulted in a positive contribution for April and May. The balance sheet cash was fairly tight at £199k given the positive working capital position but the group has some headroom in its financing facilities, invoice discounting and an additional £200k loan facility from Headstart Global. The stock has had a good run in the past year and this looks like an opportunity to take profits.
Crimson Tide Plc (LON:TIDE)
Crimson Tide, has partnered with Avenir Telecom, the UK's leading telecoms distributor, for its mpro mobile data solutions. The partnership with Avenir, which provides connections to the O2, Orange and 3 Networks, will allow it to enhance its mobile offerings. Crimson Tide's mobile data solutions will give Avenir the ability to increase revenue whilst ensuring its customers can revolutionize their business with a mobile solution. Crimson Tide is targeting twenty mobile sales professionals to exclusively sell its products through the Avenir Telecom channel, broadening the company's sales effort numerically and geographically. The shares have bounced strongly recently but this tide is far from high.
Eco City Vehicles Plc (LON:ECV)
Eco City Vehicles, the specialist vehicle distributor and after-sales service centre for the London Taxi owner-driver market, has reported strong demand for its new Mercedes Vito taxis which helped drive FY09 sales up 30 per cent to £24.7m (2008: £19.0m). The group achieved a maiden operating profit of £0.1m (2008: -0.6m) and reduced pre-tax losses to £0.2m (2008: £0.7m) and EPS to -0.06p (2008: 0.23p). Tighter working capital reduced net debt to £2.4m (2008: £3.1m) and all divisions reported a growth in revenue. The Vito is gaining momentum: in excess of 700 Vitos have been sold since mid 2008, of which 398 were sold in 2009. The Vito now represents c. 24 per cent of new taxi sales in London. The loss of the LTI dealership should enhance gross margins and allow the group to focus on the Vito for which the market opportunity is large as it has now been licensed by 170 Councils, representing an addressable market exceeding 50,000 licensed taxis. Also, Transport for London are reviewing the introduction of an age limit for all London Taxis from 2012. The group has deepened its relationship with Mercedes-Benz and is in negotiations to become a full Light Commercial Vehicle Mercedes-Benz Franchise in H2 2010. Time to hail a share in ECV.
Encore Oil (LON:EO.) 
It has been a while since we wrote on EnCore, the oil and gas exploration and production company, but when we did we said that the challenge for EnCore post its Breagh asset sale was to convince the market of the value of its remaining assets which was then valued at zero with a current market cap slightly less than the net cash holding.
Despite EnCore's diligent asset management and our heed to pay attention to their remaining assets which carry material potential with relatively low capital requirements, the market continued to ignore the upside until last week when the company announced a significant light oil discovery at the Catcher exploration well located in the UK Central North Sea block 28/9. The share price almost doubled as news of the discovery of a minimum of 240ft oil column with light oil in excellent quality sands.
EnCore is operator and has a 15 per cent interest in the well and will now perform a Drill Stem Test in order to measure flow rates and determine further development studies including the drilling of a possible side-track for better understanding of the reservoir structure.
We recommend investors to continue paying attention to not just this drilling development, but to the company in general. Just because there is no news for a few months doesn't mean there's no value there.
Equatorial Palm Oil (LON:PAL) 
The Company announced its results for the year ending 31st December 2009, giving a summary of all that has been achieved since the IPO onto AIM when £6.5m was raised as well as the recent investment of £5m from the strategic partner BioPalm Energy Ltd, a subsidiary of The Siva Group, an Indian conglomerate.
The processing mill is now on its way from Malaysia and the company expects the first palm oil production to commence in Q4 2010, generating revenues from the reactivation of the initial 3,000 hectares (out of a land bank of 169,000). Additionally EPO have ordered 220,00 oil palm seeds which will be planted in nurseries at two of the plantations.
The after tax loss was reduced to £943,000 (2008:£1.41m) partly through cutting administrative costs.
We reiterate our previous positive position and think this stock offers great investment potential, especially whilst the price at these depressed levels is significantly below the price the strategic partner was willing to pay just a couple of weeks ago.
Innovision Research & Technology (LON:INN) 
Innovision, a company whose semiconductor intellectual property provides their customers with Near-Field Communications (NFC) targeted at next generation mobile handsets and consumer electronic devices, has won another significant contract with a major global semiconductor company. This award is just weeks after an even larger contract and relates to chips targeted at high volume markets for mobile handsets.
Revenues from this contract will be in excess of $2 million in this financial year. This is a similar amount to what is expected from the other contract just won and has to be seen in relation to total revenues of £1.2 million in fiscal year 2009.
Adding to the company's contract wins last year in NFC this is further evidence that the company's connectivity technology may become dominant in next generation handsets shipped from 2011 onwards. These will have applications for mobile payment, transport ticketing, healthcare, social networking and entertainment.
Revenue momentum is now building up and with these significant contract wins that provide ongoing license and royalty revenues we believe this is just the beginning to Innovision's dominance in the NFC market.
Is Pharma (LON:ISPH)
AIM listed international speciality pharmaceutical company last week announced its unaudited results for the year ended 31 March 2010. Revenues were up 17 per cent to £14.2m (2009: £12.2m) and EPS came in at 7.3p (2009: 9.1p.) Cash generated from operations was up 24 per cent to £3.1m (2009: £2.5m), with a cash balance of £4.2m (2009: £6.0m).
Commenting of the results, Tim Wright, CEO, said: "We are pleased to report another year of exceptional performance as we continue to deliver against our strategy of building a leading European speciality pharmaceutical company. The roll out into Europe of Variquel and Episil, two of our key promoted products, should accelerate future growth in revenues which, together with the continued expansion of our core portfolio, enables us to look to the future with confidence."
We write on IS Pharma for the first time; it develops, acquires and commercialises late-stage pharmaceuticals and medical devices, focusing on critical care, oncology and neurology. We understand that trading since the year end has been in line with expectations making this a sweet little pill.
Milestone Group (LON:MSG)
AIM listed digital solutions agency last week announced the appointment of Jeff Zie to the team in the role of Chief Operating Officer. Jeff brings with him over 20 years experience in media startup and corporate environments having held senior strategy and management positions at Electronic Arts, BSkyB, Microsoft and Emap. He is a specialist in digital media and is used to building and managing successful teams. MSG is now firmly focused on generating revenue and we believe that this stock is also well worth a look now that the turnaround is complete.
Prime People (LON:PRP)
Special Offer: Invest like Buffett, Slater and Greenblatt. Click here for details »
Prime People, the recruitment company focussing on the real estate, infrastructure and commercial property markets, has reported that stronger trading and rationalisation of management helped the group move back into profitability in H2 2010 from delivering a loss in the first half. Prelims to 31 March 2010 reported a 36 per cent decline in net fee income to £6.67m (2009: £10.41m), PBT down 27 per cent to £0.46m (2009: £0.73m) and EPS down 35 per cent to 2.7p (2009: 4.2p). However, the reintroduction of a dividend at 3.5p per shares highlights the stronger H2 performance has continued into the current financial year and strong cash generation improved the net cash position to £2.3m (2009: £1.8m). Management state the current year has shown a "solid start" and the group is well placed for a "successful year". Clearly, the recruitment sector is exposed to the potential of another global downturn but so far the group's Asian operation is exceeding expectations. There are no forecasts in the market but assuming the group returns back to the profit generated in 2009, the group stands on an earnings rating of 9.9x with a yield of 8.4 per cent. We're primed and ready to go.
Real Good Food Co (LON:RGD)
The Real Food Group, a leading UK bakery, ingredient and sugar group, offering a wide range of products to grocery retailers, wholesalers and manufacturers, has announced it has made a 'very' good start to FY with results for the first 4 months ahead of expectations and is confident of continued strong performance in H2. There was a robust performance at its baking ingredients business, Renshaws, with strong export sales to US, progress at bakery products business Hayden's, while Napier sugar business is in a transitional year, following the EU sugar regulation changes, but starting to gain momentum. The shares have performed well recently and at 8.5x 20011 forecast EPS against food producers' mean P/E 7.9x RGD looks well baked.
Serabi Mining (LON:SRB)
The northern Brazilian gold miner has announced that the company is no longer in preliminary discussions with a third party regarding a possible merger. Serabi has been notified that the third party will not be making any offer to acquire Serabi's shares.
We always thought this was a side issue and recommend investors to focus on 1) the initiatives taken by the new management to refocus the company as it is now optimising the value of its exploration assets in a structured and rational way, and 2) the current progress at Palito where the company has completed and reviewed the geophysical survey that commenced in March. Having surveyed 14 anomalies the company has identified 9 drill targets. The company is in negotiations with drilling contractors and is on schedule to start drilling in July. We look forward to hearing about the drilling results late this summer.
Servicepower Technologies Plc (LON:SVR)
Service Power Technologies, a market leader for outsourced service and field management has won a contract with Pitney Bowes for its ServiceScheduling solution for North America and Europe. The contract will generate in excess of £2.8m over a 3 year period. For some time this stock has been unloved by the market so its recent share price jump is well deserved in our opinion but still makes the company undervalued.
Suretrack Monitoring (STMP 0.625p/£2.42m)
Will Hirons, CEO of Suretrack commented: "During the last twelve months the company has made considerable progress having won contracts with Network Rail and distribution agreements with Europe's largest construction consultants and caravan manufacturer the Explorer Group." Suretrack Monitoring also announced that it expects to announce its annual results for the year ended 31 January 2010 by 14 June 2010, and that it is considering a move to the AIM market in conjunction with a Placing. Clearly this deal with Ford puts Suretrack on the map and the stock finished up 25 per cent on the day.
Surface Transforms Plc (LON:SCE)
Surface Transforms, the manufacturing company that develops carbon fibre reinforced brake discs for the transportation industry, has announced a trading update for the year to 31 May 2010. Pleasingly, the company has demonstrated an improvement across a number of key financial statement areas, with turnover expecting to reach £0.8m (£0.68m), net losses expected to be lower than prior year and cash to be marginally higher at £0.414m (£0.404m). Further, its order book stands at £0.52m, which is more than three times the level held last year.
In the light of difficult industry conditions, Surface Transforms has been able to capitalise on the growing trend of automobile manufacturers looking to invest in weight saving technologies that improve fuel efficiency and benefit automobile handling and performance characteristics.
With the industry becoming increasingly responsive to such technologies, we see good prospects for Surface Transforms in supplying such carbon ceramic components, especially given that it is one of only two manufacturers in the world which manufacture such parts. No need for brakes on this one, we think.
Technis International (TECP 3p/£2.39m)
Last week PLUS quoted Telecoms and Technology IP play made two announcements. First that it had had set up Technis Ventures Ltd to acquire businesses or interests in businesses which are not core to Technis or where the shareholding of any investment by the company is below 51 per cent. The Company plan to use Ventures to incubate and develop potential businesses. Whilst being a wholly owned subsidiary of the Company, Ventures will have its own management team identifying opportunities and cultivating investments. Ventures management team will be headed up by Sir Eric Peacock as Chairman. Sir Eric is Chairman of Baydonhill FX Plc, Stevenage Packaging Ltd, Buckley Jewellery and Cimex.
Second that it had acquired 15 per cent of the issued share capital of TradeMobile Limited through its newly formed wholly owned subsidiary Technis Ventures. TradeMobile is a leading provider of business solutions through a global mobile payment and content delivery platform. Technis CEO Jack Kaye said: "This is our first acquisition for Ventures and is in line with our strategy for Ventures to acquire interests in companies with a strong position in a niche market which will benefit from being part of a larger publicly quoted group, and where the expertise within Technis and Ventures management teams can incubate and develop the business to enable the company to take a larger investment in due course."
All credit to the Technis management team that they are off the starting blocks on the acquisition trail, and it appears that the share price and balance sheet isn't likely to hold them up. Having looked further at this company, we believe that given its spread of experience and the wealth of opportunities that are currently in the market, there could well be a run of interesting acquisitions in the offing.
ValiRx (VAL 0.35p/£1.18m)*
ValiRx, the life sciences company that focuses on cancer diagnostics and therapeutics for personalized medicine, announced preliminary results for the year to December 2009. Although revenues are down slightly to just over £29k (£31k) and operating losses pushed up by 10.6 per cent to £1.36m (£1.23m) through difficult market conditions, ValiRx has clearly laid out its plan going forward, and appears to be able to convert its plans into reality as demonstrated by its post year end activities. Such steps have included the introduction of a personal Chlamydia detection kit (an additional product to its already comprehensive product portfolio) that delivers results in as little as 10 minutes, as well as a £0.5m fund raise earlier on in the year and a recently signed commercial partnership with LGC (Laboratory for Government Chemistry) for the development of diagnostic technology for gene activity.
With a growing pool of patents and such positive post year end actions, we diagnose a positive year ahead for the Company.
Verona Pharma Plc (LON:VRP)
Professor Michael Walker, CEO of AIM listed drug discovery company Verona Pharma, last week made the following statement at the Company's 2010 Annual General Meeting: "In the twelve months since the last AGM Verona Pharma has seen significant progress in its drug development programmes." Over the past year, Verona has successfully completed Phase I/IIa clinical trial of RPL554 and licensing discussions are progressing. It is conducting further studies for RPL554 to add value to the licensing package and strategically prepare the drug for further clinical trials. RPL554 has the potential to be used in chronic obstructive pulmonary disease (COPD) - often referred to as smoker's disease. COPD kills 250 people an hour worldwide and is the 5th biggest killer globally. There is currently no truly effective treatment for COPD and big pharmaceutical companies, including GlaxoSmithKline, Pfizer and AstraZeneca, are putting an increased emphasis on the COPD market.
With respect to VRP700 - regulatory documents have been finalised and are awaiting submission to the appropriate regulatory and ethical authorities. The clinical trial of Verona's cough treatment, VRP700, has progressed, although slower than expected due to administrative delays. The VRP700 trial will assess the anti-tussive (suppressive) effect of the drug in sufferers of chronic cough as a result of lung cancer and interstitial lung disease.
Verona Pharma is dedicated to the research, discovery and development of new therapeutic drugs for the treatment of allergic rhinitis (hay fever) and other chronic respiratory diseases, such as asthma and chronic obstructive pulmonary disease (COPD), as well as other chronic inflammatory diseases. The Company currently has three potential drug treatments under development and continues to look for other possible drug development opportunities aimed at the respiratory and inflammatory diseases markets. Management is very credible and if you look at the market cap compared to the people involved and quality of the investors who have invested to date, as well as the molecules that it has in development, their various stages and the data generated to date, the company looks extremely undervalued.
Sinclair(william)hldgs (LON:SNCL)
We have now had the pleasure of meeting with the Company's management after the release of interim figures and our positive comment last week.
There are many positives to highlight from our conversation on the results, including the following:-
1. The Company benefited from the movement in the movement in the £/€ exchange rate and the ability to source base peat supplies totally from its own properties rather than having to resort to the wholesale market to satisfy order commitments. Further, the poor peat harvest in Summer 2009 led to both a reduction in competition and a rise in prices – both of which strengthened the Company's position.
2. Achieving the milestone of profitability at the half year stage was even more worthy of acclaim when it is realised that expense deductions included increased depreciation and amortisation of c. £250k as a result of property revaluations and an increase in depreciation rate percentages. Adjusting for these, like for like operating profit would have increased from £184k to £694k (+277%).
3. The initial receipt of £9m for cessation of harvesting at Bolton Fell should be regarded as just that. A further material payment following the negotiations with DEFRA (or a Land Tribunal assessment if no agreement with DEFRA can be reached) could be as much again. Putting this into context, the total compensation could equal the current market capitalisation of the Company.
4. Although William Sinclair is the industry's lowest cost operator, it is not sitting on its laurels. It continues to make progress in technology development and expects to be able to introduce new cropping & processing techniques that will produce efficiencies and improved operating margins. In addition, a successful conclusion to the search for a new super site in Middle England will improve margins still further.
5. The difficult credit markets and the inability to match William Sinclair's innovation in the expanding peat-free products arena, is increasing the commercial pressures in competitors. Thus with significant financial resources available, we expect the Company to make a number of acquisitions at very attractive prices to strengthen its position in the market. As Bolton Fell accounts for only c. 25% of the Group's peat production, we would expect the loss of its future production potential to be more than replaced with only a fraction of the initial £9m DEFRA compensation already received. Additionally, we would not be surprised if – and in fact encourage – an acquisition that captures the benefits from vertical integration.
6. The increase in the interim dividend by 50% to 1.5p and the comments above, indicates to us that a 3p final is not an unreasonable assumption. Should the Company make a sizeable and material acquisition(s) then one may temper this assumption a little – but only to 2.75p (2009: 2.5p).
The only negative comment that we would have regarding an investment in William Sinclair is that of the lack of liquidity in the shares. Perversely though, as this has deterred some, it enables patient and canny investors to build a holding gradually on rising prices in the full knowledge that the shares are significantly undervalued.
Relax, accumulate, and watch your investment grow!
There's
value
in the stock market
but do you know where to look?
Get the most concise synopsis of everything that's been proven to work in value investing. If you like your stocks cheap you've found a treasure trove distilled to under 70 pages.
How to find ultimate Bargain Stocks with Ben Graham
How to spot Turnarounds and avoid Value Traps
From Graham to Greenblatt via Piotroski & Lakonishok
How to value stocks and set a margin of safety
Disclaimer:
This document should not be relied upon as being an impartial or objective assessment of the subject matter and is not deemed to be "independent research" for the purposes of the Financial Services Authority (FSA) rules. As a consequence the research (a) has not been prepared in accordance with legal requirements designed to promote the independence of investment research; and (b) is not subject to any prohibition on dealing ahead of the dissemination of investment research (although Hybridan does impose restrictions on personal account dealing in the run up to publishing research as set out in our Conflicts of Interest Policy).

The individuals who prepared this document may be involved in providing other financial services to the company or companies referenced in this document or to other companies who might be said to be competitors of the company or companies referenced in this document. As a result both Hybridan LLP and the individual partners and/or employees who prepared this document may have responsibilities that conflict with the interests of the persons who receive this document.

This document has been issued by Hybridan LLP for information purposes only and should not be construed in any circumstances as an offer to sell or solicitation of any offer to buy any security or other financial instrument, nor shall it, or the fact of its distribution, form the basis of, or be relied upon in connection with, any contract relating to such action. This document has no regard for the specific investment objectives, financial situation or needs of any specific entity. Hybridan LLP and/or connected persons may, from time to time, have positions in, make a market in and/or effect transactions in any investment or related investment mentioned herein and may provide financial services to the issuers of such investments. The information contained herein is based on materials and sources that we believe to be reliable, however, Hybridan LLP makes no representation or warranty, either express or implied, in relation to the accuracy, completeness or reliability of the information contained herein. Opinions expressed are our current opinions as of the date appearing on this material only. Any opinions expressed are subject to change without notice and Hybridan LLP is under no obligation to update the information contained herein. None of Hybridan LLP, its affiliates or employees shall have any liability whatsoever for any indirect or consequential loss or damage arising from any use of this document.

In the UK, this report is directed at and is for distribution only to persons who (i) fall within Article 19(1) (persons who have professional experience in matters relating to investments) or Article 49(2) (a) to (d) (high net worth companies, unincorporated associations, etc) of the Financial Services and Markets Act 2000 (Financial Promotions) Order 2005 (as amended) or (ii) are Professional Clients or Eligible Counterparties of Hybridan LLP (all such persons together being referred to as "relevant persons"). This report must not be acted on or relied up on by persons in the UK who are not relevant persons.

Neither this report nor any copy of part thereof may be distributed in any other jurisdictions where its distribution may be restricted by law and persons into whose possession this report comes should inform themselves about, and observe any such restrictions. Distribution of this report in any such other jurisdictions may constitute a violation of UK or US securities law, or the law of any such other jurisdictions.

Investments in general involve some degree of risk, including the risk of capital loss. The services, securities and investments discussed in this document may not be available to or suitable for all investors. Investors should make their own investment decisions based upon their own financial objectives and financial resources and, if in any doubt, should seek advice from an investment advisor. Past performance is not necessarily a guide to future performance and an investor may not get back the amount originally invested. Where investment is made in currencies other than the investor?s base currency, movements in exchange rates will have an effect on the value, either favourable or unfavourable. Levels and bases for taxation may change. When Hybridan LLP comments on AIM or PLUS Markets shares investors should be aware that because the rules for those markets are less demanding than the Official List of the London Stock Exchange the risks are higher. Furthermore, the marketability of these shares is often restricted.

Hybridan LLP and/or its associated companies may from time-to-time provide investment advice or other services to, or solicit such business from, any of the companies referred to in this document. Accordingly, information may be available to Hybridan LLP that is not reflected in this material and Hybridan LLP may have acted upon or used the information prior to or immediately following its publication. In addition, Hybridan LLP, the partners, directors and employees thereof and/or any connected persons may have an interest in the securities, warrants, futures, options, derivatives or other financial instrument of any of the companies referred to in this document and may from time-to-time add or dispose of such interests. Neither the whole nor any part of this material may be duplicated in any form or by any means. Neither should any of this material be redistributed or disclosed to anyone without the prior consent of Hybridan LLP. Hybridan LLP is Authorised and Regulated by the Financial Services Authority and is a member of the London Stock Exchange.


Hybridan LLP
29 Throgmorton Street, London EC2N 2AT

If you would like to receive other research reports from Hybridan, or would like to unsubscribe, please e- mail research@hybridan.com, title e-mail "research reports" or "unsubscribe me" Hybridan LLP is authorised and regulated by the Financial Services Authority Member of the London Stock Exchange
---
---

Cellcast plc is a provider of participatory television programming and interactive telephony technology for the cross-platform digital entertainment sector. The Company is principally engaged in the production and broadcast of participation television (TV) formats where revenues are derived from paid audience interaction billed through fixed line or mobile phones. Its activities are almost done in the United Kingdom from interactive broadcasting activities on Sky and Freeview channels. Its formats and solutions capture new telephony- based and Web-based transactional income streams that share the revenues generated by viewer participation. The Company addresses the needs of broadcasters, content providers and telecommunications carriers, and at the same time directly distribute applications and programming to consumers across a range of delivery platforms. more »

Serabi Gold plc, formerly Serabi Mining plc, is a gold exploration holding company. The Company is a provider of support and management services to its operating subsidiary. Together with its subsidiaries it is involved in the development of gold and other metals mining projects in Brazil and the operation of the Palito Gold Mine in the Tapajos region of Brazil. The company's primary interest is the 100% owned Palito Gold Mine located in the Tapajos region of northern Brazil and a surrounding 53,000 hectares of highly prospective exploration tenements that the Company controls. In addition it holds or has under application a further 95,000 hectares of exploration tenements within the Tapajos region. Q4 2011, the Company announced completion of its Phase 1 discovery drill program with 36 exploration drill holes totaling 8,200 meters, targeting nine anomalies. The drilling encountered gold mineralization in seven of the nine anomalies. more »

Angel Biotechnology Holdings Plc is a specialist biopharmaceutical manufacturing company. The Company is engaged in the manufacture and supply of biologics, biological products whose active ingredients cannot be chemically synthesized. The Company supplies the biopharmaceuticals contract manufacturing sector of the biologics market and within that sector focuses on the early-stage drug development work, such as chemistry, manufacturing and controls, and pre-clinical studies, along with drug products for Phases I, II and III of clinical trials. The Company specializes in the manufacture and development of recombinant proteins, cellular therapies and stem cells, antibodies and viruses. The Company operates out of two sites: Pentlands Science Park near Edinburgh and Cramlington near Newcastle upon Tyne. On May 9, 2012, the Company acquired assets of an biomaterial and collagen manufacturing business, through its newly formed and wholly owned subsidiary, Angel Biomedical Ltd (ABL). more »