Small Cap Wrap: Fresh assets for Modern Water, ASW makes advances and a new step for Milestone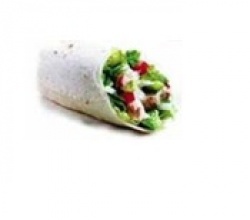 Ups and downs again in the financial markets, with both the FTSE 100 and the AIM All Share closing the week at close to where they opened, at 5,530 and 725 respectively. Italy has continued to face questions and experience much pressure from the debt crisis, with the cost of borrowing now at the 7 per cent level. This week has seen the announcement that the Eurozone has grown at a sluggish 0.2 per cent between July and September and also that UK inflation has fallen to 5 per cent in October, down from 5.2 per cent in September, though continuing at well above the 2 per cent target of the BoE. Looking at the week ahead, the BoE's quarterly inflation report will be released, together with unemployment and average earnings data.
Disclaimer- This document, which does not constitute research, has been issued by Hybridan LLP for information purposes only- please refer to the disclaimer in full below.
ASW Advanced Profits, ALN Revised Offer, AGL validation for prostate cancer, AKT Interim Management Statement, BAO Progressing Well, BVM New contract win, BEM Funding speculation, CAP US Vehicle conversion order win, DLC Trading update, DSN To plan, EHP Partnership with University of Manchester, PAL Purchases its own warrants, FBT New contract, FIP Placing and news from 2 portfolio companies, GLR Positive results, GGG Bullabulling resources drilling update/initial metallurgical programme results, IDGP Strong growth, LPA Positive warning, MTA Fundraise, MIRL Glistering results, MSG New product, MWG Acquisition, SAR Presentation, SEA Secured Scottish Enterprise funding, SLN Corporate and development updated, SPHR listing on AIM, TAN Smith's progress, TGL Exploration update, TPJ Gold plated, ULT Preliminary results, VRP Positive phase IIa study and SNCL acquisition.
Advanced Computer Software (LON:ASW) (ASW 42.25p/£149.94m)  
Healthcare software provider Advanced Computer Software announced it will focus on investing in its mobile phone-based services, as it almost doubled first-half pretax profit. The Company, which earlier in the year signed a partnership with Vodafone Group (VOD) to sell its iNurse mobile phone application for nurses, said it is in advanced discussions with other mobile operators. Sales during the first half continued to climb as public and private sector organisations invest in software to cut costs by boosting efficiency. The Company's forward order book now stands at £100m compared with £78m at the end of the previous financial year. For the six months ended August 31st 2011, the Company made a pretax profit of £3.7m, up from £1.9m a year earlier. Revenue climbed 7 per cent to £47.3m.
Alterian (LON:ALN) (ALN 98.5p/£61.22m)
SDL (LON:SDL) plc (SDL) has improved its cash offer for Alterian to 110p. Alterian's management had rejected the original bid of 80p.  The revised offer now values the Company at £68.4m, some 73 per cent higher than the pre-bid closing price of October 21, but still a way off the 215p level that the shares enjoyed a year ago, before two profit warnings and management changes hit the valuation hard. The Board of Alterian has stated that it is now prepared to engage with SDL with a view to recommending the improved offer.
Angle (LON:AGL) (AGL 94p/£33.75m) 
Angle announce that Parsortix Inc, its 90 per cent owned portfolio company which specialises in medical diagnostics, has achieved another important milestone by confirming that its cell separation device can capture prostate cancer cells. Angle has previously established that its Parsortix separation technology can capture breast cancer cells added to blood. This new validation is an important step towards demonstrating that the Parsortix separation technology works well with any solid tumour cancers without the need for modification.
Ark Therapeutics (LON:AKT) Group (AKT 3.98p/£8.32m) 
Ark published its interim management statement for the period from 1 July 2011 to date last week. Ark is continuing to focus on exploiting its world leading cGMP Biosafety level 2 certified manufacturing facility in Kuopio, Finland, and has agreements with PsiOxus Therapeutics Ltd, the University of Glasgow's Institute of Cardiovascular and Medical Sciences and continues detailed discussions with a number of other interested parties who wish to avail themselves of Ark's bio-manufacturing expertise. The Company had £5.4m in cash at 30 June 2011. The significant milestone payments received from Boehringer Ingelheim during the period, the recently announced important manufacturing contracts with PsiOxus and the University of Glasgow, the Company's success in attracting grant funding and the Company's continued focus on controlling costs, have all served to bolster the Company's cash reserves. It is expected that cash reserves will be higher at the end of the current year than they were at the end of June 2011. The Board remains confident of being able to deliver the remaining short-term objectives. 
Baobab Resources (LON:BAO) (BAO 16.5p/£30.96m) 
Baobab Resources, the iron ore, base and precious metals explorer with a portfolio of exploration projects in Mozambique, announced its final results for the year ended 30 June 2011. The Company reported a widened full year pretax loss, but said it had made significant progress during the year and that work programs had been completed on time, and on budget, with results exceeding management's expectations. Operating loss came in at £6.1m (2010: loss £2.0m); with a pretax loss £6.1m (2010: loss £2.0m) and net cash of £5.7m (2010: £2.3m). 
Belgravium (BVM 6.5p/£6.56m)
Belgravium Technologies (LON:BVM) the mobile computing services company, last week announced that Novo Ivc, its wholly owned subsidiary, has installed a new on-board computer system for the processing of retail transactions on Monarch Airlines, one of the UK's largest Charter Airlines. Novo systems is one of the world's most successful providers of onboard retail systems and these are currently in use on 3,000 daily journeys by over 50,000 flight attendants handling sales in excess of £540m.  The move follows a collaboration between Novo and Alpha Flight UK, the leading in-flight retail management and on-board sales specialists, to develop a system which provides a faster transaction capability, greater selection of payment methods, the capability for the sale of virtual products such as car hire, as well as number of other features including giving sales tips for airline crews and promotional updates.
Beowulf Mining (LON:BEM) (BEM 20.25p/£33.57m)  
Grendel in the hall: Shares in Beowulf Mining fell more than 22 per cent last Friday after the firm said it was unable to update a resource estimate for its Kallak South iron ore deposit in northwest Sweden due to a lack of data, but the Company noted that it intended to do so after the next round of drilling, if it got sufficient funding. They then had to issue a further announcement on Monday, noting weekend press speculation, and confirming that the Company, as is normal for an exploration company, is always considering its options with regards to an equity fund-raising though strongly denying that any placing, if undertaken at the present time, would be concluded at such a large discount to the current share price.
Clean Air Power (LON:CAP) (CAP 4.12p/£3.92m) 
The developer of Dual-Fuel(TM) combustion technology that enables heavy-duty diesel engines to operate on a combination of diesel and natural gas announced a new order in the US. The order is from Bestway Express for 16 Dual-Fuel(TM) system installations in the US. The solution uses a legacy product within the Company's product range which is now able to be sold in the US due to recent changes in US emissions legislation. The Company expects that the niche opened by this recent legislation change will provide further sales opportunities in 2012 and support the development of mass market products for the US and the recently announced commencement of production in Europe. 
DDD (LON:DDD) Group (DDD 31.5p/£42.27m)
The AIM listed 3D solutions company has licensed its TriDef®3D software to Top Victory Investments Ltd (TPV) for its AOC brand 3D monitors. DDD's TriDef 3D automatically converts DVD movies, PC media and photo files from 2D to 3D. It allows over 30 popular Chinese online games and over 500 of the latest PC games that have not been specifically developed for 3D to be played in stereoscopic 3D "off the shelf". TPV is the first Chinese company to launch a 3D monitor in China, and is now expanding the AOC line-up into the worldwide market. The polarized 'FPR' 3D displays will use TriDef 3D technology to provide 2D to 3D conversion for video and games, as well as playback for originally made 3D photo and video content. AOC's monitors are already used in many of the 150,000 Chinese iCafe internet cafes. They were also featured at SINOCES in China in July, and in September at LG Displays' even in Beijing where six of China's largest PC manufacturers and four of the largest monitor manufacturers presented their latest 3D consumer products. DDD will receive quarterly royalties based on the volume of AOC brand 3D monitors shipped. Chris Yewdall, CEO said that working with AOC gives them the opportunity to address the PC market in China which is currently the largest growth market for PCs.
Delcam (LON:DLC) (DLC 535p/£42.25m) 
Delcam, a leading developer and supplier of advanced software solutions for metrology, product development and manufacture, last week provided a trading update for the financial year to 31 December 2011. After a strong first half, which showed interim revenues reach a record high, trading in the second half of the financial year began well and the fourth quarter to date has been good. As a result, the Board now expects the Company's profit before tax to be ahead of current market expectations of £2.8m, stated before share option charges of £0.1m. Sales for the full year are expected to be approximately £40m, setting a new high for the Company. All Delcam's major trading regions have contributed to the strong performance to date, with the Company's performance in Germany being especially strong. 
Densitron (DSN 11.38p/£7.87m) 
Densitron, the European manufacturer of display technology for hand held devices, reported that the second half is continuing in line with management expectations; and that the business remains on track to achieve market expectations for the full year and the remaining two years of the Company's challenging three year growth plan. The Company's order book remains strong enabling management to be optimistic about the first quarter of 2012. The new Italian office continues to build a successful presence and is performing ahead of internal forecasts, and an Indian office is scheduled for January 2012.
Epistem (LON:EHP) (EHP 380p/£30.15m) 
The biotechnology and personalised medicine company announced a partership with Dr Matthew Hardman at the University of Manchester in which novel preclinical models for cutaneous wound healing developed within his laboratory will be transferred to Epistem. Dr Hardman is a world-leading expert in molecular and cellular aspects of pathological healing. Epistem and The University of Manchester have been awarded a Knowledge Transfer Partnership (KTP) grant from the Technology Strategy Board and Medical Research Council to optimise, validate and commercialise new preclinical assays for wound repair. A KTP Associate has been appointed to work within Epistem on the project.  This partnership will allow Epistem which is experienced in commercialising new technologies to expand its existing range of wound healing models and to provide a broad, innovative service range.
Equatorial Palm Oil (LON:PAL) (PAL 15.75p/£19.66m) 
The AIM listed palm oil development company with operations in Liberia announced last week that it has made an offer to warrant holders to purchase and subsequently cancel a total 18,790,295 warrants in the Company. In addition, entities associated with two directors of the Company, Michael Frayne and Joe Jaoudi, and a substantial shareholder in the Company, BioPalm Energy Limited, wish to purchase all of the Warrants. A good vote of confidence in the Company from its directors which should lead to a tidier capital structure.
Forbidden Technologies (LON:FBT) (FBT 15p/£12.99m)
Following on from last week's two new contracts story in the Small Cap Wrap, Forbidden Technologies, the developer of the market leading Cloud video platform FORscene has a further new contract to announce. Twenty Twenty has chosen to use FORscene as its logging and rough cut editing platform. Twenty Twenty, a Shed Media Company, is one of the UK's most respected independent television production companies. It has successfully built on the legacy of its pioneering factual formats, the Emmy Award winning 'Brat Camp' and the definitive living history series 'Lads Army' and 'Bad Lads Army'. FORscene is being used on Hoarderholics (working title), which is currently in production. It will be rolled out across a number of Twenty Twenty productions in the coming months.
Fusion Ip (LON:FIP) (FIP 37.5p/£20.34m)* 
The university IP commercialisation company last week announced that it has conditionally raised £5,007,800 (before expenses) in a placing with existing and new institutional shareholders. The Group now has over 20 companies in the portfolio, employing nearly 250 staff (including executive and non-executive directors); a well-balanced asset base of engineering, software and medical businesses at varying stages of maturity, growth and profitability. The Placing will provide Fusion IP with the funding to continue its investment in technology originating from Cardiff and Sheffield Universities and provide medium
term working capital to enable Fusion IP to continue to support its portfolio companies in subsequent financing rounds and participate in those investment opportunities which the Directors believe to be the most promising. In a week for Fusion IP announcements, FIP also had two portfolio company announcements. One that Mesuro, the Cardiff University spin- out which sells RF testing equipment and device measurement services to the semiconductor industry, had appointed Dr Godfrey Ainsworth as non-executive Chairman; and the second that MedaPhor, the Cardiff based ultrasound simulation company had announced that the University of Washington Medical Centre in Seattle is the first US hospital to install its revolutionary Scantrainer ultrasound simulation system. A good week for Fusion with the share price having risen 1.4 per cent over the past month, and 67 per cent over the last 3 months.
Galileo (GLR 39.5p/£27.93m)
Galileo, the emerging African Rare Earth's Exploration Company, announced very positive drilling results from its first borehole - GHV001- on its Glenover Rare Earths Joint Venture project in South Africa.  Progress continues with the drilling programme and currently six further boreholes have been drilled and are being logged and/or sampled for analysis. The drilling is focusing on areas around the old open pit, previously worked for its high grade phosphate ore but disregarded for the REOs present. 
Special Offer: Invest like Buffett, Slater and Greenblatt. Click here for details »
GGG Resources (GGG 16.5p/£27.35m)
At GGG, 59 drill holes totalling 11,163m were completed in October and early November 2011. The total Phase One and Two development drilling since Q4 2010 now stands at 93,913m in 565 drill holes. Approximately 99 per cent of drill holes have intersected gold mineralisation with only 7 not mineralised. The drilling results continue to reconcile well against the latest gold JORC resource model and give confidence for the next JORC upgrade due in Q1 2012. The principle goal is to increase the 711,000 ounces of existing indicated resource by moving a significant portion of the 1.9m ounces of inferred resource into the higher indicated category out of the current 2.6m JORC ounces. A new exploration programme has been planned to test regional structures and anomalies identified by recent regolith mapping. Raw data has been received from the recently competed airborne magnetic survey aimed at assessing deeper mineralisation and is currently being reviewed. Last week, GGG also announced initial metallurgical programme results. Gold recoveries are expected to exceed 90 per cent for grades above 0.6 g/t Au. A follow-up metallurgical programme is now underway to finesse optimum grind size, reagents and recoveries. Jeff Malaihollo, Managing Director of GGG Resources said "…Previous operations during the 1990's produced average recoveries of approximately 94 per cent. The Bullabulling mineralisation is not hard or abrasive in the context of the Eastern Goldfields which should have a positive impact on operating costs. Bullabulling continues to demonstrate all of the characteristics of a robust long term gold project." The Bullabulling deposit has a defined resource base of 2.6m oz. We expect further news in this newsworthy miner, notwithstanding that the Company is currently merging with 50 per cent JV partner Auzex 
Ideagen (IDGP 10.5p/£7.3m)            
Ideagen a leading supplier of on-demand information and compliance solutions reported that trading for its first half was comfortably in line with the Board's expectations; with revenues and profits up over 50 per cent and 100 per cent respectively.  The Plus listed company is reportedly looking at an AIM flotation in the New Year.
Lpa (LON:LPA) (LPA 47p/£5.38m)
LPA spot-lighted two new contracts for lighting hazardous gas areas in the Gorgon Gas field in Australia. They have also received a letter of intent from Siemens to supply LED LumiMatrix lighting for the Warsaw Metro.   The value of both these projects is initially worth around £1.2m.  The Company went on to give a trading update that the Group's full year results are likely to significantly exceed market expectations.
Matra Petroleum (LON:MTA) (MTA 0.62p/£6.97m)
Matra, the independent oil and gas exploration and production Company with operations in Russia, announced a placing of 170m new ordinary shares at 0.5p per share to raise £850,000 before expenses. The funds raised will be used for working capital and to initiate production from Well A-13, in the Sokolovskoe Field. It is expected that trading in the Placing Shares will commence on or about 16 November 2011.
Milestone Group (MSG 0.72p/£2.10m)* 
The AIM quoted provider of digital media and technology solutions announced the release of its new product, Adequate Procedures Programme (APP) to assist companies in complying with the Bribery Act 2010. APP is a unique service which assists companies in measuring compliance with the Bribery Act and assesses what procedures are in place to prevent bribery. It has been developed in collaboration with BGP Global Services using the FEDS software that Milestone purchased in August 2011. It simplifies the process of reporting and monitoring of any activity that may be subject to the Act and can be accessed from any computer as well as mobile devices allowing secure access from any device and from any location thereby providing real-time updates and reporting.
Minera Irl (LON:MIRL) (MIRL 67.5p/£80.72m)
Minera IRL the Latin America gold mining company announced its unaudited third quarter results for the 3 month period ended 30th September 2011.Gold production was ahead of budget at 9,718 ounces ( 11 per cent); Corihuarmi site operating costs were reduced by 5.8 per cent to US$356 per ounce; gold sales were up 7.6 per cent to 9,740 ounces and realised gold price of US$1,683 per ounce was up 36.1 per cent. This all added up to profit after tax of US$3.6m a strong turnaround from a loss of US$1.7m in the same period in 2010. The Pre-feasibility Study at Ollachea has been completed and indicates a robust project that should produce over one million ounces over a nine year mine life. An upgraded resource at Don Nicolas forms the basis for the Feasibility Study, currently underway.
Modern Water (LON:MWG) (MWG 53p/£31.54m) 
Modern Water, a provider of leading water technologies for the production of fresh water and monitoring of water quality, last week announced that it had entered into an agreement with Strategic Diagnostics Inc. to purchase the assets of its water quality division including its Microtox toxicity testing technology for US$4.5m. The acquisition is expected to complete during the fourth quarter of 2011 once transitional arrangements are in place. The water quality division of Strategic Diagnostics, based in Newark, Delaware, sells products and services to determine toxicity and detect contaminants in water and soil.  Its two main product groups are toxicity detection using bioluminescence, and industrial bio-detection of substances including pesticides, herbicides and PCBs.  In the year to 31 December 2010, the division had revenues of $4.79m and gross profit of $2.67m.  Profit before tax for that period (after certain central cost allocations) was $0.54m. The Board believes that the technology, products and geographic focus of the division are complementary to the Group's existing water monitoring business. The acquisition will provide a strong platform for the Group to achieve its strategy of accelerating sales through a worldwide distribution network for its water quality testing and monitoring technologies.
Sareum (LON:SAR) Holdings (SAR 1.48p/£21.54m)*
The specialist cancer drug discovery business announced that it will present recent results from its join research collaboration with The Institute of Cancer Research (ICR) and Cancer Research Technology Ltd. (CRT) at the American Association for Cancer Research (AACR) National Cancer Institute (NCI) European Organisation for Research and Treatment of Cancer (EORTC) International Conference, to be held between 12 and 16 November 2011 in San Francisco. On Sunday November 13, scientists from the ICR and Dr John Reader, Sareum's CSO, will present two posters that describe the discovery of CHK1 programme lead compounds and the effectiveness of an advanced lead in cancer models, both as a single agent and in combination with chemotherapy. The Company believes this will assist in discussions with potential licensing partners. 
SeaEnergy (LON:SEA) (SEA 28.12p/£19.44m)
The energy ventures company focused on growing oil and gas and renewables businesses announced this morning that it has secured further funding support totalling £88,510 from Scottish Enterprise to advance its plans to establish an offshore wind farm support business. The funding will enable SeaEnergy to undertake detailed design and tank testing for its innovative X-Bow® based vessel system.
Silence Therapeutics (LON:SLN) (SLN 3.05p/£17.59m)*     
The AIM listed RNA interference therapeutics company provided an update on recent business and clinical developments. Dr Georg Buchner, who was previously VP of Corporate & Business Development at Novacata Biosystems Ltd, has been appointed as VP Business Development at Silence Therapeutics. The results of the ongoing Phase I trial of Atu027, the Company's lead siRNA development programme for the treatment of advanced solid cancer, confirm that 10 out of 27 patients treated to date have shown stable disease after the treatment phase of the trial. Dosing of the first patient in cohort 10 of the 11 cohort trial has now commenced and the trial is on track to complete recruitment in early 2012 with results reported by mid-2012. The Company has decided to divert the research resources for Atu134 to more promising areas of its RNAi delivery technologies because results from the ongoing Phase 1 trial of Atu027 and additional data from preclinical models of Atu134 lead the Company to conclude that the potential clinical profiles of Atu027 and Atu134 are too similar to warrant further development in both programmes. Consequently a number of other development opportunities for potential targets in the liver that could be inhibited by using the Company's novel liver-focused DBTC RNAi delivery system are being evaluated.
Sphere Medical Holding (SPHR 92.5p/£34.05m)
A UK based medical device company announced on Monday that it has agreed to raise gross proceeds of £14m by way of a placing with institutional and other investors in connection with the proposed admission of its ordinary share capital to trading on the AIM market, valuing the Company at £34.05m. Sphere is currently completing the development of a range of in vitro diagnostic products designed to provide significant improvements in patient management in a number of hospital specialities. The net proceeds of the Placing will be used by the Company to fund continued development and regulatory approvals, manufacturing operations, general administrative expenses and commercial marketing activities, as well as working capital requirements. It is good to see an IPO in the lifesciences sector and to hear of a success story. With what we understand the backing of significant UK investors, we believe that Sphere will continue to deliver. 
Tanfield (LON:TAN) (TAN 47.75p/£44.92m)
Smith Electric Vehicles US (SEVUS) filed the S-1 form for an initial public offering of Smith's common stock on The NASDAQ Global Market; subject to the SEC's review. The shares of common stock to be sold in the offering are proposed to be sold by Smith and by certain of its stockholders, including Tanfield. Subject to market conditions, the IPO may include a partial sale by Tanfield of its current shareholding in Smith. Tanfield have retained a 27 per cent stake in SEVUS, which has an estimated value of around £75m.
Touchstone (LON:TSE) Gold (TGL 23.5p/£24.37m)
The Company announced the mobilisation of a second diamond drill rig at its Rio Pescado Project located 150km northeast of Medellin in the Antioquia Department of Colombia. This will allow the Company to exploit the success of its summer ground exploration programme by accelarating the testing of high-priority targets within the larger exploration license area. The Drilling equipment and rig are currently on site and the Company's contractor, Energold Drilling, is expected to commence drilling with the new rig on 11 November. In the Company's Phase 3 drilling programme, which commenced in June 2011, 24 shallow surface diamond drill holes have been drilled, representing over 2,593 metres of the planned 5,000 metre programme. It has significantly expanded the size of the known mineralization areas at Pepas, North Pepas, and Fildohambre as well as identifyed three new minderalized zones at Tagual North, Taual Central and Tagual South which demonstrated many of the same characteristics as those previously identified. David Wiley, CEO said that the addition of the second drilling rig will enable them to expedite the 2011 drilling programme, and will give them the flexiblility to test more of the targets identified throughout the summer ground exploration programme.
Triple Plate Junction (LON:TPJ) (TPJ 5.32p/£18.44m)
Triple Plate's joint venture partner in the Crater Mountain project, Gold Anomaly Limited (ASX: GOA), announced an update from its latest hole completed at the Nevera Prospect at Crater Mountain, PNG.  Triple Plate holds an 18.9 per cent interest in the Crater Mountain project known as NEV026 and results confirm that the gold seen at the artisanal zone is not just supergene in nature and that high grade gold veining does occur in the sulphide zone as well as the oxide zone.   NEV026 has provided more information on the orientation and declination of the artisanal zone, assisting in planning future holes. On the back of the drilling to date, it is planned to bring a third drill rig to site in 2012 to focus solely on defining the Artisanal Mining Zone.
Ultrasis (LON:ULT) (ULT 0.52p/£7.90m)
Ultrasis, the provider of interactive health care services, last week announced its preliminary results for the year ended 31 July 2011. Turnover fell slightly to £2.8m (2010: £3.1m) reflecting the challenging market conditions as the NHS reorganisation and changes to commissioning resulted in the postponement of purchasing decisions.  The Company remained profitable (profit before tax of £17,000) with year end cash balances steady at £2.4m thereby maintaining resources for continued investment in developing new markets. Reflecting these domestic pressures the management has sought to re-balance the business to international markets, which accounted for 41 per cent of revenue in 2011 compared to 4 per cent in 2010.The highlight of the year was the significant deal secured with UPMC, a major US integrated healthcare insurer and provider, which invested US$1.0m to create a US version of "Beating the Blues" for use across its services and to launch in the wider US market in October 2011.
Verona Pharma (LON:VRP) (VRP 7.32p/£17.74m)
The AIM listed biotechnology company dedicated to discovering new drugs for the treatment of chronic respiratory diseases has successfully demonstrated in a Phase IIa RPL554 study bronchodilator effects in patients with chronic obstructive pulmonary disease (COPD).  The study showed that the drug produced a significant improvement in lung function of up to a 10 per cent increase in FEV1 (forced expiratory volume at 1 second) as compared with placebo. In addition, the duration of action observed was similar to that previously seen with PRL554 in patients with asthama. On the whole RPL554 was well tolerated and no cardiovascular or other safety issues were observed despite COPD being a condition in which concurrent cardiovascular disease is common. For future development and commercialisation of RPL554 the Board is seeking the most compatible and appropriate partner to develop PRL554 into a marketed medicine and discussions with respect to licencing of RPL554 are ongoing. Michael Walker, CEO said that the Company is delighted with the positive results achieved with RPL554 to date and they look forward to reporting further progress in the development and licensing efforts for the drug.
William Sinclair (LON:SNCL) (SNCL 149.5p/£25.45m)
The Company announced the acquisition of the assets and business of Yorkshire Horticultural Supplies (YHS), a compost manufacturer located near Doncaster. The acquisition is being made by William Sinclair's specialist solids subsidiary, Freeland Horticulture Limited, and represents an important strategic vertical integration by the Company into composting. The acquistion marks the begining of a commitment by William Sinclair to increase production of its peat free products. The YHS site currently processes 40,000 tonnes of park and garden waste per annum, most of which is turned into green compost.In addition to this valuable material, 10-15 per cent of the waste remains as a by-product called "oversize" which is currently a liability for YHS but will provide raw material fro Freeland's SuperFyba production. Freeland has developed a unique technology that can process oversized produce SuperFyba, one of the best peat alternatives in the UK for plant growing media. Approximately 3m cubic metres of peat are consumed by the UK horticulture industry each year and this peat usage could eventually be completely replaced by SuperFyba. William Sinclair is looking to invest in the acquired business and to expand the tonnage processed at the site. Freeland will tender for other local authority contracts in the region as they come up for renewal.
There's
value
in the stock market
but do you know where to look?
Get the most concise synopsis of everything that's been proven to work in value investing. If you like your stocks cheap you've found a treasure trove distilled to under 70 pages.
How to find ultimate Bargain Stocks with Ben Graham
How to spot Turnarounds and avoid Value Traps
From Graham to Greenblatt via Piotroski & Lakonishok
How to value stocks and set a margin of safety
Disclaimer:
This document should not be relied upon as being an impartial or objective assessment of the subject matter and is not deemed to be "independent research" for the purposes of the Financial Services Authority (FSA) rules. As a consequence the research (a) has not been prepared in accordance with legal requirements designed to promote the independence of investment research; and (b) is not subject to any prohibition on dealing ahead of the dissemination of investment research (although Hybridan does impose restrictions on personal account dealing in the run up to publishing research as set out in our Conflicts of Interest Policy).

The individuals who prepared this document may be involved in providing other financial services to the company or companies referenced in this document or to other companies who might be said to be competitors of the company or companies referenced in this document. As a result both Hybridan LLP and the individual partners and/or employees who prepared this document may have responsibilities that conflict with the interests of the persons who receive this document.

This document has been issued by Hybridan LLP for information purposes only and should not be construed in any circumstances as an offer to sell or solicitation of any offer to buy any security or other financial instrument, nor shall it, or the fact of its distribution, form the basis of, or be relied upon in connection with, any contract relating to such action. This document has no regard for the specific investment objectives, financial situation or needs of any specific entity. Hybridan LLP and/or connected persons may, from time to time, have positions in, make a market in and/or effect transactions in any investment or related investment mentioned herein and may provide financial services to the issuers of such investments. The information contained herein is based on materials and sources that we believe to be reliable, however, Hybridan LLP makes no representation or warranty, either express or implied, in relation to the accuracy, completeness or reliability of the information contained herein. Opinions expressed are our current opinions as of the date appearing on this material only. Any opinions expressed are subject to change without notice and Hybridan LLP is under no obligation to update the information contained herein. None of Hybridan LLP, its affiliates or employees shall have any liability whatsoever for any indirect or consequential loss or damage arising from any use of this document.

In the UK, this report is directed at and is for distribution only to persons who (i) fall within Article 19(1) (persons who have professional experience in matters relating to investments) or Article 49(2) (a) to (d) (high net worth companies, unincorporated associations, etc) of the Financial Services and Markets Act 2000 (Financial Promotions) Order 2005 (as amended) or (ii) are Professional Clients or Eligible Counterparties of Hybridan LLP (all such persons together being referred to as "relevant persons"). This report must not be acted on or relied up on by persons in the UK who are not relevant persons.

Neither this report nor any copy of part thereof may be distributed in any other jurisdictions where its distribution may be restricted by law and persons into whose possession this report comes should inform themselves about, and observe any such restrictions. Distribution of this report in any such other jurisdictions may constitute a violation of UK or US securities law, or the law of any such other jurisdictions.

Investments in general involve some degree of risk, including the risk of capital loss. The services, securities and investments discussed in this document may not be available to or suitable for all investors. Investors should make their own investment decisions based upon their own financial objectives and financial resources and, if in any doubt, should seek advice from an investment advisor. Past performance is not necessarily a guide to future performance and an investor may not get back the amount originally invested. Where investment is made in currencies other than the investor?s base currency, movements in exchange rates will have an effect on the value, either favourable or unfavourable. Levels and bases for taxation may change. When Hybridan LLP comments on AIM or PLUS Markets shares investors should be aware that because the rules for those markets are less demanding than the Official List of the London Stock Exchange the risks are higher. Furthermore, the marketability of these shares is often restricted.

Hybridan LLP and/or its associated companies may from time-to-time provide investment advice or other services to, or solicit such business from, any of the companies referred to in this document. Accordingly, information may be available to Hybridan LLP that is not reflected in this material and Hybridan LLP may have acted upon or used the information prior to or immediately following its publication. In addition, Hybridan LLP, the partners, directors and employees thereof and/or any connected persons may have an interest in the securities, warrants, futures, options, derivatives or other financial instrument of any of the companies referred to in this document and may from time-to-time add or dispose of such interests. Neither the whole nor any part of this material may be duplicated in any form or by any means. Neither should any of this material be redistributed or disclosed to anyone without the prior consent of Hybridan LLP. Hybridan LLP is Authorised and Regulated by the Financial Services Authority and is a member of the London Stock Exchange.


Hybridan LLP
29 Throgmorton Street, London EC2N 2AT

If you would like to receive other research reports from Hybridan, or would like to unsubscribe, please e- mail research@hybridan.com, title e-mail "research reports" or "unsubscribe me" Hybridan LLP is authorised and regulated by the Financial Services Authority Member of the London Stock Exchange
---
---

LPA Group PLC is a United Kingdom-based company engaged in the designing, manufacturing supplier of LED lighting, electronic and electro-mechanical systems. It provides solutions for the rail, aerospace, defence, aircraft support, infrastructure, marine and industrial markets.the Company's product and services portfolio include Lighting by LPA Excil Electronics, Connector Systems, Components - Electrical, Components - Mechanical, Modules - Electronic and LPA Transport+ Support Solutions. The product range includes not only LED down lights which would be applied where traditionally halogen types would have been utilized, but also, general illumination luminaries capable of equal or greater lumen output than their fluorescent equivalents. Its manufacturing facility caters for a range of electronic, electrical and mechanical assembly needs. Typical products include printed circuit boards, luminaries and electronics into enclosure or chassis. more »

Modern Water plc is engaged in sourcing, developing and deploying technology-based solutions. The Company operates in two segments: membranes and monitoring. The Company through Modern Water Holdings Limited holds 70% interest in Modern Water Technologies LLC (MWT). On February 2, 2011, the Company acquired Cogent Environmental Limited, Sultan Scientific Limited and its nine other existing shareholders. In December 2011, it acquired the water quality division of Strategic Diagnostics Inc., including its Microtox toxicity testing technology, as well as a range of other toxicity products, including DeltaTox, QuickChek, RaPID Assay, EnSys, EnviroGard and Polymer Detect. In July 2011, the Company increased its interests in AguaCure ltd to 100% through the acquisition of the 46% interest held by others. more »

William Sinclair Holdings plc is a United Kingdom-based Company engaged in the manufacturing and distributing a range of products for the retail and professional horticultural markets. These include growing media, lawn care, plant food and fertilizer products to consumers in the UK and overseas. The Company operates in three segments: Horticulture, Freeland and Other. Its products include green and organic range, composts, soil conditioners, specialist garden products, compost additives, sand and grits, bark & mulches, lawncare, plant foods, decorative aggregates, home composting, pots and mats, propagation and hanging baskets. The Company operates under brands which include J Arthur Bowers, Growing Success, Desfast and New Horizon. In September 2012, the Company acquired a new factory site strategically positioned in Ellesmere Port, Cheshire with over 300,000 square feet of useful buildings, standing on a 42 acre site. more »