The Forward Look featuring Burberry, ICAP, Mothercare, Experian and Premier Oil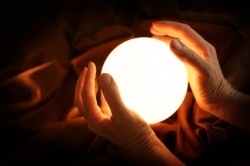 Graham Spooner, investment adviser at retail stockbroker, Share (LON:SHRE) , gives his thoughts on what to expect from companies announcing results w/c 12 July 2010. He started his career in 1977 as a trainee dealer on the Stock Exchange trading floor. Two years later, Graham became a fully authorised dealer, a position which he held until 1986. Graham continued his career as a dealer at Chase Manhattan Bank, Svenska Bank and Midland Bank before moving to emerging-markets specialists, City of London Investment Management. Now a respected voice in the media, Graham's comments on the markets and share tips are frequently sought by The Financial Times, The Times and The Daily Telegraph.
Tuesday 
Burberry Group (LON:BRBY) (Q1 2011 trading statement) - Full-Year profits released in May revealed a 23% rise in adjusted pre-tax profits. Improvements came from the increase in sales from raincoats and shoes which did particularly well. There have been a number of costs throughout the year which have impacted on the profit figures such as start up costs in Brazil, Mexico, India and Japan, as well as restructuring costs that accounted for over £50m. We currently list Burberry as a HOLD.
Wednesday
ICAP (LON:IAP) (interim management statement) -  Due to volatile markets, ICAP's full year results in mid May noted a 5% decrease in profits. As their revenue is mainly dominated by non-sterling, ICAP have benefitted from sterling's weakness against other currencies. Due to this weakness, the share price suffered earlier in the year, however the yield is now an attractive 4.5%. We currently list ICAP as a HOLD.
Thursday
Mothercare (LON:MTC) (Q1 2011 trading statement) - Although the retail sector is likely to remain under pressure, Mothercare has some defensive characteristics to offer. With a combination of potential overseas growth, as well as parents maintaining the amount spent on children, we feel Mothercare has attractions that can offset consumer concerns in the future. The share price has fallen back this year but long term investors should take advantage of the decline to start building up a holding. We currently list Mothercare as a BUY.
Experian Group Ltd (LON:EXPN) (Q1 2011 interim management statement) -  So far, Experian has shrugged off the recession as a result of an expansion of the range of industries the group services. The company is also looking to extend its geographic reach and make acquisitions where appropriate. Preliminary results saw the pre tax profit rise to $910m and debt reduced by nearly a quarter. Experian has announced that dividends will be increased and a $300m share buy back will also start soon. We currently list Experian as a BUY
Premier Oil (LON:PMO) (trading statement) -  Latest results for Premier Oil indicate positive news now that they have struck oil on the Catcher site and this will hopefully deliver more return in the coming months. There has been some corporate activity in the sector with a bid approach made to Dana Petroleum and there is a chance that Premier Oil could one day become a target. We recommend this company as a buy as we feel it still has much potential. We currently list Premier Oil as a BUY
Economic diary
Economic announcements for the week commencing 12 July
13 July – Consumer prices indices
Inflation's refusal to drop back as fast as was predicted earlier in the year is beginning to spook analysts. Inflation's stubbornness has already led to the emergence of a rift in the Bank of England Monetary Policy Committee. But last month did see the CPI rate fall from 3.7 to 3.4 per cent. With data from the BRC showing that High Street inflation was actually negative 0.1 per cent month on month in June, markets will be hoping for another significant fall in the headline inflation rate.
13 July – A Generational Accounts Approach to Long Term Public Finance in the UK – July 2010
As the UK's population ages, and changes in the retirement age enter the public debate, today's report from ONS will probably create shockwaves. Providing data on the legacy of baby boomers' debt for future generations, significant media coverage may result.
13 July – June housing survey from RICS
Last month's survey from RICS showed a significant widening in the gap between the index tracking new instructions (21.4) – which impacts on supply, and the index tracking new enquiries (9.7) – which impacts on demand. With the removal of HIPs, the gap may have widened even further in June. If so, then the growing differential between instructions and enquiries suggests house price falls later in the year.
12 July
• United Kingdom Economic Accounts – Q1 2010 ONS
• Balance of Payments – Q1 2010
Special Offer: Invest like Buffett, Slater and Greenblatt. Click here for details »
• Eurozone interest rate announcement ECB
13 July
• Consumer prices indices – June 2010 ONS
• A Generational Accounts Approach to Long Term Public Finance in the UK – July 2010
• June Housing survey RICS
• US International Trade BEA
14 July
• Average Weekly Earnings – May 2010 ONS
• Labour Market Statistics – LMS July 2010
• EU HICP inflation Eurostat
15 July
• Profitability of UK Companies – Q1 2010 ONS
• Productivity Measures – Q1 2010
• Housing Equity Withdrawal Bank of England
16 July
• US consumer prices BLS
• US average earnings
---
Disclaimer:
Investing in general, and the products and services mentioned above may not be suitable for all: if in doubt, individuals should seek independent financial advice. The value of investments and the income from them can go down as well as up and investors may not get back their original investment. Past performance is not a reliable indicator of future performance.
The bases and levels of taxation relating to ISAs, CTFs and SIPPs are subject to change and the value of these tax allowances may depend upon the circumstances of the individual.
---
---

Burberry Group plc is a holding company. It designs, sources, and markets luxury men's, women's and children's clothing and non-apparel accessories globally through a diversified network of retail (including digital), wholesale and franchise channels. Burberry also licenses third parties to manufacture and distribute products using the Burberry trademarks. During the fiscal year ended March 31, 2012, retail accounted for 68% of revenue and wholesale 26%. It also has licensing agreements in Japan and globally. Retail includes 192 mainline stores, 208 concessions within department stores, digital commerce and 44 outlets. Wholesale includes sales to department stores, multi-brand specialty accounts, Travel Retail, and franchisees, who operate 57 Burberry stores, mainly in Emerging Markets. Licensing includes income from its licensees, approximately two-thirds from Japan and the balance from products (fragrance, eyewear and timepieces) and the European wholesale childrenswear licensee. more »

Mothercare plc is a retailer, franchisor and wholesaler of products for mothers-to-be, babies and children under the Mothercare and Early Learning Centre brands. It offers products for mothers-to-be, babies and children up to the age of eight. It offers maternity and children's clothing, furniture and home furnishings, bedding, feeding, bathing, travel equipment and toys. It has two segments: UK and the International business. The UK consists of the United Kingdom store and wholesale operations, catalogue and Web sales. The International business consists of franchise and wholesale revenues outside the United Kingdom. The Company sells its products through its retail Internet and wholesale operations in the United Kingdom and Internationally. As of March 31, 2012, the Company had 311 United Kingdom stores and 1,028 International stores. more »

ICAP plc is an interdealer broker and provider of post trade risk and information services. The Company operates in three segments: Voice, Electronic and Post trade risk and information. Market participants can use ICAP's broking service to assess trading availability and execute trades. Customers range from investment banks in its fixed income products to end user corporates and industrials in commodities. The Company offers a number of electronic broking platforms, such as the EBS platform for FX currencies and the BrokerTec platform for G7 public debt securities. Customers range from investment banks, to corporate treasurers, to high-frequency traders. In March 2012, ICAP launched iLinked, the tradeable Delta One equity derivatives platform. In June 2012, the Company acquired PLUS Stock Exchange plc. In September 2012, it acquired 100% shares in CTI Shipbrokers (India) Pvt. Ltd. more »