The Forward Look, w/c 4 July: OPG, Tullow Oil, Axis Shield, 3i, Booker & Man Group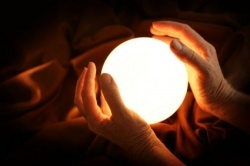 Nick Raynor, investment adviser at The Share Centre, gives his thoughts on what to expect from companies announcing results w/c 4July 2011.
Monday
Opg Power Ventures (LON:OPG) (full year results) - We hope this update addresses some of the issues delayed in the previous update. The company has plenty of cash in the bank as it raised £60m earlier in the year. Investors should see the developing Indian market as an opportunity and investing in companies like OPG Power Ventures in the early days could pay off handsomely in the future. We currently list OPG Power Ventures as a BUY
Tuesday
Tullow Oil (LON:TLW) (trading statement) - Tullow Oil has come off the boil as the oil price has come down from its high. The share price was around the heady 1400p mark earlier this year but has since fallen and after placing shares on the Ghanaian market it has fallen further. Despite the political turmoil in Tullow Oil's main geographical regions, the company has a knack of making things right. We hope this trading update soothes any concerns investors have and reports a big find is close at hand. We currently list Tullow Oil as a BUY
Axis-shield (LON:ASD) (trading statement) - In May Axis-Shield noted that trading was in-line with expectations. We expect no different from this update so we see no reason why we would change our stance. This is a good long-term attraction for the patient investor. We currently list Axis-Shield as a BUY
Wednesday
3i (LON:III) (interim management statement) - It's been a busy quarter for 3i. There have been plenty of deals and we hope this update will report the company's profitability and the worth of current assets under management. The finance director has recently shelled out over £250k buying shares in the company so we hope his faith, and that of the investors, is rewarded in this release. We currently list 3i as a HOLD
Booker (LON:BOK) (interim management statement) - Preliminary results in May noted that profits for the next year had risen by 25%. Although we are not expecting gains along those lines in this Q1 update, we do expect to see positive signs. It will be interesting to see how Booker's Indian operations have been performing and hear of any developments in the region. We wonder if consumers, who are feeling the pinch at the moment, have turned to wholesale retail. We currently list Booker Group as a BUY
Thursday
Man (LON:EMG) (interim management statement) - Normally volatile markets should be good for Man Group as the hedge fund manager, as opposed to traditional fund managers, can take many different positions. If the job is done correctly investors should be happy, however this has not been the case this year. We believe it is only a matter of time before they get it right and hope this update will be the start of positive news and an improvement in the share price. We currently list Man Group as a BUY
Economic Diary
Special Offer: Invest like Buffett, Slater and Greenblatt. Click here for details »
7 July, Monetary Policy Committee Meeting and Announcement, Bank of England, and Governing Council meeting of the ECB in Frankfurt, ECB
Since the change in personnel at the Bank of England Monetary Policy Committee, with arch hawk Andrew Sentance being replaced by the apparently more dovish Ben Broadbent, the chances of an imminent rise in interest rates have diminished. Furthermore, the bank's governor, Mervyn King, has been expressing increasingly dove-like sentiments of late. And with the latest ONS data showing the UK economy experiencing zero growth over the last two quarters, it seems rates are set to stay on hold. With sovereign debt woes, especially pertaining to Greece, it is also unlikely the European Central Banks will change interest rates this month.
8 July US Employment Situation, June 2011 – BLS
May's data on US employment was disappointing. The month saw a rise of just 54,000 in US non-farm payrolls, compared to a 232,000 gain in April. The US employment situation monthly data release is one of the most closely watched of all economic reports, and the markets will be hoping for significantly improved figures in today's release.
Other economic announcements include:
4 July: Housing Equity Withdrawal, Q1 2011 – Bank of England – Markit/CIPS UK Construction PMI for June – Markit/CIPS
5 July: Public and Private Sector Earnings, July 2011 – ONS – Markit/CIPS UK Services PMI, June – Markit/CIPS
6 July: Profitability of UK Companies, Q1 2011 – ONS – EU National accounts (GDP), Q1/2011, 3rd estimate – Eurostat
7 July: Governing Council meeting of the ECB in Frankfurt, ECB – Monetary Policy Committee Meeting and Announcement, Bank of England – Index of Production, May 2011 – ONS
8 July: Producer Price Index, June 2011 – ONS
All information given including prices, yields and our opinion is correct at the time of publication.  Our opinions on investments can change at any time and for our latest view please go to www.share.com.  To understand how our Advice team arrive at their views please read our Investment Research Policy
---
Disclaimer:
Investing in general, and the products and services mentioned above may not be suitable for all: if in doubt, individuals should seek independent financial advice. The value of investments and the income from them can go down as well as up and investors may not get back their original investment. Past performance is not a reliable indicator of future performance.
The bases and levels of taxation relating to ISAs, CTFs and SIPPs are subject to change and the value of these tax allowances may depend upon the circumstances of the individual.
---
---

OPG Power Ventures Plc (OPGPV) is engaged in the business of developing, owning and operating power stations in India. The electricity generated from the Group's plants is sold principally to public sector undertakings and heavy industrial companies in India or in the short-term market. The Company is principally engaged in the business of development, construction and operation of power generation plants for the supply of power directly to the state electricity boards, public sector undertakings and industrial consumers. The business objective of the Company is to focus on the power generation business within India and to provide power to industrial consumers and other users under the open access provisions mandated by the Government of India. more »

Tullow Oil plc (Tullow) is an United Kingdom -based company engaged in oil and gas exploration, development and production and the sale of hydrocarbons and related activities. It operates in three geographical segments: Europe, South America and Asia; West and North Africa and South and East Africa. The Company has interests in over 100 production and exploration licences in 22 countries and focuses on four core areas: Africa, Europe, South Asia and South America. On February 21, 2012, the Company completed the farm-down of two thirds of its Uganda interests to Total and CNOOC.As of December 31, 2012, the Company acquired an acreage positions in Kenya and Ethiopia with the first well in Kenya making an important discovery at Ngamia-1. In January 2013, it acquired Spring Energy Norway AS exploration portfolio. more »