The Independent Exploration & Production Universe - Deal Or No Deal?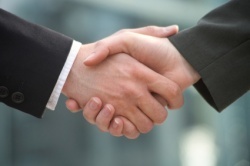 This article appears in Drillers and Dealers, March 2011, published by The Oil Council. (www.oilcouncil.com)
Written by Andrew Monk, Chief Executive Officer, VSA Capital
Everywhere you look there seems to be a new E&P company floating on the market or looking for Private Equity. I don't think  we ever have had so many Junior E&P companies before, certainly not quoted ones! And they are exploring everywhere from  Africa to the FSU, Asia to North and South America and Europe and even Greenland. There is nowhere in the world that isn't  being explored and no stone unturned (almost literally now with all the oil shale plays).
Now, we know why of course. The oil price is so high that it is now probably commercially viable to look everywhere and, of  course, investors are currently throwing money at people in the hope of that "big strike". Some E&P companies have had such  amazing performance and been "10 baggers" that your average investor wants a bit of that action too, but when everyone piles in, should the astute investor be piling out? Are we in a bubble or is it just frothy? When a software salesman is telling you that  you must buy an oil company in the Falklands, isn't it time to sell?
If we look back through history, the normal pattern was that there were a few E&P's and they would grow over time and then get gobbled up by a major and that kept the Oil sector reasonably small and also fairly predictable as they nearly always did get taken over, as with the great names like Enterprise, Ultramar, Lasmo, Tricentrol, GOAL and Clyde. In fact the only one which seems to have just kept going is Premier Oil (LON:PMO) .
So, have things changed or will we revert back to the old ways? The answer is probably half and half. We will always have more Junior E&P'S now (so all those highly paid analysts are safe!) because it is more commercially viable, the majors are not  going to look in the smaller areas and stock markets globally are now able to list these companies more easily. Also, the Geographic spread provides investors with more options. But at the same time there probably are too many companies and ultimately they won't all be successful; and when you get to a certain size how do you keep rewarding shareholders? The eventual takeover in the old days was actually very well received.
Now it may be that new majors are created -or mini majors, particularly with the changing geo-political situation with the BRIC  countries coming onto the scene - and these will be the swallowers. Or it may be that we see combinations of the giant Miners or Trading operations building up their E&P portfolio. 
We have seen BHP acquiring part of Chesapeake Energy for $5bn to expand their oil and gas division so perhaps they will go  further (they seem to have more success with oil and gas acquisitions than mining ones!) and acquire our largest E&P, Tullow Oil (LON:TLW), because that would be a serious move or they could even buy BG Group (LON:BG). 
So what about the slightly smaller players? Well, really, to be in the takeover range you need to be a decent size, so the mid cap players probably need to merge or acquire some smaller players, maybe Premier Oil, who are on the cusp of being FTSE100 size should acquire a few smaller players like Salamander Energy (LON:SMDR) or maybe the Catcher Development where EnCore, Nautical Petroleum (LON:NPE) and Agora own 45% between them and that might make more sense especially for tax reasons. This would make  them pretty exciting. 
Special Offer: Invest like Buffett, Slater and Greenblatt. Click here for details »
And then there are all the small and micro cap plays, just hoping for that lucky strike. The trouble is the majority won't be successful (and to be honest, most are overvalued). Should they merge and try and create and diversify the risk? Well whilst the punters are happy funding them, they don't need to but it won't carry on forever. Now this will feel fairly unpalatable to most Chief Executives as they all believe they have the best well and the best prospects, but actually if they do a deal that makes shareholders money, the investors will remember you and will back you again in the future. There's always another horse round the corner. We all know that egos tend to get in the way here but sometimes we have to leave them behind at the Golf Club. So my advice would be to think long term and don't think you are rich until you  have taken the profit and always best to leave a bit for someone else.
So what makes it happen? Actually, this is the difficult bit. There's always a lot of talk, but talk is cheap. One of the first things to  know is what your shareholders really want you to do. How many Chief Executives really have a close relationship with their shareholders? Then, if the company has a very clear and well defined strategic plan of how it is going to acquire and grow, it  can get the backing of its shareholders and that way it can raise additional funding as it goes along.
So companies should decide if they want to be African focused, FSU focused or some other region, mandate its advisers and find who it wants to acquire and then have a strategy where everyone is a winner. It is always best to be amicable and make everyone comfortable. Of course sometimes an event happens that supersedes all this but still shows the dangers. Nautical Petroleum last year had significant commitments in Q2 2010, and the market simply dried up. They had spent too much time farming  out, did not pay  much attention to their key shareholder (until their key shareholder got squeezed) and they looked very stretched, luckily for  them it was pretty much the Catcher discovery that saved them…at the last minute.
Being quoted has it's downsides but it does give you access to finance. Oil companies have become masters at Farm-ins to  raise finance, but ultimately you need to be your own master so you can never have too much cash. However, at the moment, any deal really has to be for paper because all E&P stocks look pretty expensive so you need  expensive paper to make acquisitions. 
Maybe finally we should remember that stock market appetite and rallies don't last forever. Who knows when this current one  will fall over, but one day it will and so if you want to deal remember to feed the ducks when they are quacking.
----
About VSA Capital: VSA Capital, based in the City of London and regulated by the FSA, provides a Corporate Finance and Broking service to companies involved in the global Natural Resources and Environmental sectors. Specialising in Mining, Oil & Gas, Timber, Agricultural, Environmental and Clean Technology  sectors, they have extensive experience in capital raising, flotations, M&A activity, and the provision  of corporate advice on a wide range of business problems. Their experienced Research analysts provide in-depth reports  on the business prospects of Corporate clients based on a detailed due diligence process, allowing them to provide a fully informed opinion to Institutional Investors globally. 
About Andrew Monk, Chief Executive Officer, VSA Capital: Andrew has had a successful  stock broking career spanning over 25 years and during that time has built up strong relationships with many major UK institutions and Companies in the Natural Resources sector. He was employed by Hoare Govett for 11 years before founding Oriel Securities with the backing of Vitol.  As Joint CEO he grew the business to over 100 employees from scratch and built a highly profitable and reputable firm. Later he became CEO of Blue Oar Plc, where he successfully turned around its UK securities operations and  its private client division as well as starting an asset management division. During his period as CEO, Blue Oar Plc made three successful acquisitions. Since August 2010 Andrew has been the CEO of VSA capital Group Plc and is building a focussed natural resources broker and corporate finance firm
---
Disclaimer:
As per our Terms of Use, Stockopedia is a financial news & data site, discussion forum and content aggregator. Our site should be used for educational & informational purposes only. We do not provide investment advice, recommendations or views as to whether an investment or strategy is suited to the investment needs of a specific individual. You should make your own decisions and seek independent professional advice before doing so. The author may own shares in any companies discussed, all opinions are his/her own & are general/impersonal. Remember: Shares can go down as well as up. Past performance is not a guide to future performance & investors may not get back the amount invested.
---
---

Tullow Oil plc (Tullow) is an United Kingdom -based company engaged in oil and gas exploration, development and production and the sale of hydrocarbons and related activities. It operates in three geographical segments: Europe, South America and Asia; West and North Africa and South and East Africa. The Company has interests in over 100 production and exploration licences in 22 countries and focuses on four core areas: Africa, Europe, South Asia and South America. On February 21, 2012, the Company completed the farm-down of two thirds of its Uganda interests to Total and CNOOC.As of December 31, 2012, the Company acquired an acreage positions in Kenya and Ethiopia with the first well in Kenya making an important discovery at Ngamia-1. In January 2013, it acquired Spring Energy Norway AS exploration portfolio. more »

BG Group plc (BG Group) is a natural gas company. The Company is engaged in the exploration, development and production of natural gas and oil. The Company operates in three business segments: Exploration and Production (E&P), Liquefied Natural Gas (LNG) and Transmission and Distribution (T&D). Effective January 1, 2012, the Company was managed across three regions: Americas and Europe; Africa, Central and South Asia, and Australia and East Asia, supported by Global Energy Marketing and Shipping (GEMS) and BG Advance. The Company has interests in 25 countries on five continents. During the year ended December 31, 2011, the Company acquired an interest in, and operatorship of, offshore blocks L10A (BG Group 40%) and L10B (BG Group 45%) in Kenya. During 2011, the Company acquired additional Marcellus shale properties in partnership with EXCO Resources, Inc. (EXCO). In 2011, the Company disposed of its interest in Genting Sanyen Power in Malaysia. more »