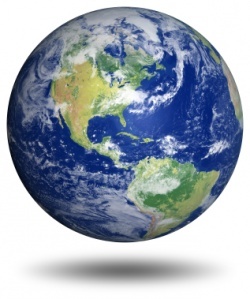 I can see many parallels between the (first) Great Depression and what is emerging across the financial planet today, especially in the West. Below I summarise the Great Depression and consider how our modern world is travelling along a similar trajectory. Will taking this parallel path take us into the second Great Depression and an even more hellish destination beyond? 

The First Great Depression

The Great Depression was preceded by WWI, a financial indulgence that plunged governments into huge deficits. During the 1920's governments pursued growth as a way to clear their debts processes that intentionally or not rewarded the strong and tolerated the weak. Countries implemented policies, such as lower taxes that reward the fittest, the strongest and reduced payments to the unproductive. Governments tried to achieve recovery by rewarding the strongest elements of society; banks failed, tax rates were lowered, unions were marginalised, the middle class were squeezed, poverty exploded while stocks surged only to in 1929 crash. With GNP falling and unemployment rising, countries then adopted self-protective actions; interest rates were lowered and trade tariffs were increased.

By 1932 shares were down hugely, globally thousands of banks had failed, bank deposits were lost and the money supply contracted, GNPs had collapsed, millions had lost their jobs, commodity prices had fallen as did international trade. The protective measures of lowering interest and higher tariffs designed to protect productive industries failed. The world was firmly in the grip of the first Great Depression.

With all fiscal options exhausted, money supplies were expanded, taxes were raised and governments spending increased.

The experience of depression was followed by wide spread political change; incumbent governments fell and were replaced by politicians offering a new deal, a new direction and most importantly hope. Initially these new governments created further instability and uncertainty, but eventually their new measures began to take hold and the slow long road of recovery began. Over the next few years GNPs, although patchy, generally rose and unemployment generally fell.

In 1936 Germany fully recovered from the Great Depression, a feat that was made possible through heavy deficit spending on their military. The United States only truly began emerging from the Depression In 1939 by borrowing and spending $1 billion, to build up its armed forces. Between 1939 and 1941 U.S. manufacturing exploded 50%! Economically the world had emerged from the economic depression, through a period of political upheaval, but was now headed for the calamity of global war.

The above summary, although generalised, holds many parallels about the situation we are in today and may well point the way to the future. The first Great Depression was preceded by the deficit inducing World War I. The second Great Depression has been preceded by a combination of three great indulgences: the Global Financial (real estate-banking) Crisis, the wars in Iraq and Afghanistan and the largess of Europe's spending.

The Second Great Depression

In the early part of the 21st Century governments pursued growth as a painless way of reducing their debts. This strategy is destined to fail, but it is still being given every chance. During this period the rich are being rewarded for their endeavours while the poor while being grudgingly supported are in reality suffering. There are calls, especially in the USA, for even lower taxes for the rich and for even lower payments to the poor. The 'job creators' are saying that they are the only channels through which recovery can flow. They are following a well worn and fruitless path.

The results of sticking to this strategy will be the same as in the 1930s; more failing banks, lower tax receipts, unions marginalised, the middle class being squeezed, poverty exploding and a massive decline in share values. The industrial engines of the West will not alone be sufficient to correct this crisis. Greater deficits and inequalities are all that will result. More is needed.

Other measures will be adopted. Given that low interest rates are already in place the next measure that will be called for is trade protection; tariffs and quotas. "How long can European producers survive if they are required to suffer under the unfair competition executed by emerging producers like China?" They can't, they need what the producers in the 1930's required, government imposed defensive walls are essential - tariffs. If they are to support the West then they must be protected, no matter what impact this action will have on the wider world. "We must firstly look after ourselves."

Implementing self protective measures contract international trade. This will cause further falls in shares, dozens more banks to fail, deposits with financial institutions lost and commodity prices falling. This stagnation will cause the money supply to contract causing further falls in GDPs and millions more losing their jobs. It will bring about a second Great Depression. The protective measures of higher tariffs, designed to protect productive local industries, will actually result in numerous campaigners becoming impaled on stakes of their own wishing. With the world firmly in the grip of the Second Great Depression and all fiscal options exhausted, central banks everywhere will expand their money supplies. And then the great swing from deflation to inflation will begin.

Faced with rising inflation, gross unemployment, expanding government austerity, their lifestyles collapsing, the People will rise up and demand political change. Incumbent governments will be toppled by politicians offering radical new deals, new directions and most importantly hope. These new governments will not be democratic; some will void the liberties previously enjoyed by all. Given the challenges and the ridiculousness and radicalism of their solutions, these new administrations will only have faltering success. They will seek new alliances and deals, but faced with increasingly chronic shortages of even the basic necessities, these new regimes will need more than just allies to justify their continued existence these new regimes will also need enemies. As night descends, new (but old and familiar) industries will be developed and new destinies chosen, where only the strongest will survive.



Disclaimer:
As per our Terms of Use, Stockopedia is a financial news & data site, discussion forum and content aggregator. Our site should be used for educational & informational purposes only. We do not provide investment advice, recommendations or views as to whether an investment or strategy is suited to the investment needs of a specific individual. You should make your own decisions and seek independent professional advice before doing so. The author may own shares in any companies discussed, all opinions are his/her own & are general/impersonal. Remember: Shares can go down as well as up. Past performance is not a guide to future performance & investors may not get back the amount invested.
---
---