The Weekly Highs & Lows Market Report: UK GDP, Buyouts, Media and Gambling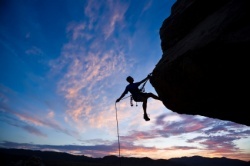 After a six month high last week, the FTSE 100 Index came off 2% this week reflecting a mixed picture. Sterling was boosted by much better-than-expected UK economic growth data - the economy grew 0.8% between July and September, twice as fast as forecasts – and there was a vote of confidence from ratings agency S&P in the government's economic management.
However, uncertainty over plans for a further round of quantitative easing and wide-ranging austerity measures also weighed down on equities.
Forget the FTSE 100 Index
Given its international and large-cap bias, focusing on the headline FTSE 100 index move can sometimes give a deceptive view of overall UK equity market performance trends. One way to understand underlying pulse of the market is by looking at the stocks and sectors making new 12-month highs or lows. Interestingly, there were 84 highs this week versus 31 lows. This is above last week (75 highs) and, analysing the list, it's encouraging to see that included a more diverse set of businesses than the predominantly oil & gas and mining highs seen last week.
Buyouts are back?
Amongst the star performers this week was listed mid-market buyout shop, HG Capital Trust (LON:HGT) , which hit a new 12 month high after recently announcing an improvement in the market for new buy-out investment, with bank finance said to be more freely available and noting that the "vast majority" of its portfolio were enjoying sales above last year. Charles Cade, an investment trust analyst at Numis Corp (LON:NUM), has suggested that now might a great time to be investing in private equity. "It's been an interesting time over the past couple of years. Lots of companies were hit badly, and are now trading at wide discounts", although - given the state of the banks - it's perhaps questionable where the requisite debt financing will come from!
In another sign of nascent economic recovery, previously hard-hit recruitment Robert Walters (LON:RWA) PLC rose to a high of 332p, up almost 8% on the week. It recently reported quarterly profits up 65% and announced the opening of its first German office. CEO Robert Walters noted that 'trading in the UK has been positive in spite of continued economic uncertainty and our offices in Europe have done well… we are continuing to perform extremely well, with our Asia Pacific business maintaining its strong momentum'.
Special Offer: Invest like Buffett, Slater and Greenblatt. Click here for details »
Blue Chips
Amongst the blue-chips, new highs included Marks & Spencer Group (LON:MKS) , Rolls Royce Group (LON:RR.), Antofagasta (LON:ANTO), Vodafone Group (LON:VOD) and Virgin Media (LON:VMED). Broadband supplier and media group Virgin recently reported a 6.4% rise in Q3 sales and a doubling of operating income for the period, with CEO Neil Berkett, CEO of Virgin Media, noting that the business was "extending our lead in broadband even further with the imminent availability of 100Mb as consumer demand for consistently faster broadband grows."
Switching to the world of "old media", Daily Mail & General Trust (LON:DMGT) also hit a new 12 month high of 530.5, with the news that RBS raised its price target from 600p to 625p. This is despite CEO Martin Morgan recently admitting that the company's regional arm, Northcliffe Media, is still struggling to return to growth (divisional revenues were down 11% for the 11 months to the end of August). DMGT is also part of an alliance of rival media owners, which has called on Vince Cable to block Murdoch's planned takeover of BSkyB on public interest grounds.
Hoisting the flag for the listed Energy community was Chariot Oil & Gas (LON:CHAR), the Africa-focused oil and gas explorer, which was up after its latest resources report revealed better-than-expected results for its four licences offshore Namibia. Another oil & gas star was Rheochem (LON:RHEP) which announced on Thursday that its subsidiary Zeus Petroleum has been offered eight appraisal and exploration blocks in the UK's 26th Seaward Licensing Round. In contrast, Volga Gas Plc (LON:VGAS), the Russia-focused E&P company, also hit a new low, as did Sterling Energy (LON:SEY). Sterling recently announced that initial testing at its well in Kurdistan had proved disappointing. Following the company's restructuring, Sangaw North is seen as a key well for Sterling. 
In the Doldrums 
Topping the list of new lows this week, Taylor Wimpey Plc (LON:TW.) continued to suffer - falling as low as £22 - after last week's announcements regarding Government cuts to the social housing budget hit the property sector hard. Online sports-betting company, Betfair (LON:BET) made an admittedly anomalous appearance on the new lows list, but then it only listed at the end of last week! This was a keenly watched transaction and, in an encouraging sign for IPOs after Ocado, Betfair is still above the official listing price, so we'll let them off this time. However, the market has been less forgiving of another recent listing - Nathaniel Rothschild's mining fund Vallar. Vallar (LON:VAA) raised $1 billion in July with ambitious plans for acquisitions in the global resources sector but the share price has since fallen below its cash reserves, suggesting that investors are growing impatient at waiting for acquisition moves.
All these names of course require a lot more research before making any investments, long or short, but by tracking the sectors and names that are featuring more prominently in new highs and lows lists, you can get a very good sense of where the action lies and where the real stories of the week are to be found.
There's
value
in the stock market
but do you know where to look?
Get the most concise synopsis of everything that's been proven to work in value investing. If you like your stocks cheap you've found a treasure trove distilled to under 70 pages.
How to find ultimate Bargain Stocks with Ben Graham
How to spot Turnarounds and avoid Value Traps
From Graham to Greenblatt via Piotroski & Lakonishok
How to value stocks and set a margin of safety
Disclaimer:
As per our Terms of Use, Stockopedia is a financial news & data site, discussion forum and content aggregator. Our site should be used for educational & informational purposes only. We do not provide investment advice, recommendations or views as to whether an investment or strategy is suited to the investment needs of a specific individual. You should make your own decisions and seek independent professional advice before doing so. Remember: Shares can go down as well as up. Past performance is not a guide to future performance & investors may not get back the amount invested.
---
---

Numis Corporation Plc is engaged in providing integrated investment banking services. The Company's activity consists of research, institutional sales, market making, corporate broking and corporate finance. The Company provides a range of services, including advice in relation to merger and acquisition, public bids, initial public offer, secondary fundraisings, convertible securities and private equity. As of September 30,2012, the sectors the Company cover are Banks, Building & Property, Chemicals, Engineering, Life Sciences, Metals & Mining, Media, New Energy and Emissions, Non-Life Insurance, Oil and Gas, Retail, Smaller Companies, Speciality and Other Finance, Support Services, Technology, and Travel and Leisure. As of September 30, 2012, it had two principal operating subsidiaries, Numis Securities Limited and Numis Securities Inc. more »

Taylor Wimpey plc is a homebuilding company. It is a residential developer with operations in the United Kingdom and Spain. The Company is divided into three operating divisions: Housing United Kingdom, Housing Spain, and Corporate. The Company's North Division covers Scotland, the North East, the North West and the West Midlands. Its South Division incorporates the Company's businesses in the East, South East, South West and South Wales. The Company builds a range of homes in the United Kingdom, from one bedroom apartments to five bedroom houses. Housing Spain division has operations on the Costa Blanca, Costa del Sol and the island of Mallorca. During the year ended December 31, 2011, the Company completed a total of 10,180 homes in the United Kingdom. In 2011, it completed 109 homes in Spain. Its homes in Spain are sold under the Taylor Wimpey brand. On July 13, 2011, the Company disposed off its North American business. more »

Antofagasta plc (Antofagasta), is a Chile-based copper mining company with interests in transport and water distribution. Antofagasta is a holding company that operates through its subsidiaries, associates and joint ventures. The principal activities of the Company are copper mining (including exploration and development), the transportation of freight by rail and road and the distribution of water. Its activities are mainly concentrated in Chile. The Company's segments include Los Pelambres, Esperanza, El Tesoro, Michilla, Exploration and evaluation, Railway and other transport services, Water concession, and Corporate and other items. On March 7, 2011, the Company indirectly acquired the Franconia Minerals Corporation (Franconia) 70% participation in the Birch Lake project, located adjacent to the Nokomis project in Minnesota, through the Twin Metals joint venture. more »